I love love love warm drinks during the winter!  And I am thrilled to be able to share another fun drink recipe with you today!  Yesterday I shared my Chocolate Gingerbread Steamer (oh-my-yum!) and today I am sharing an equally as delicious and simple recipe for Peppermint Hot Cocoa!  This is perfect to drink all winter long, so save a few left-over candy canes and you can enjoy this well through Valentine's Day!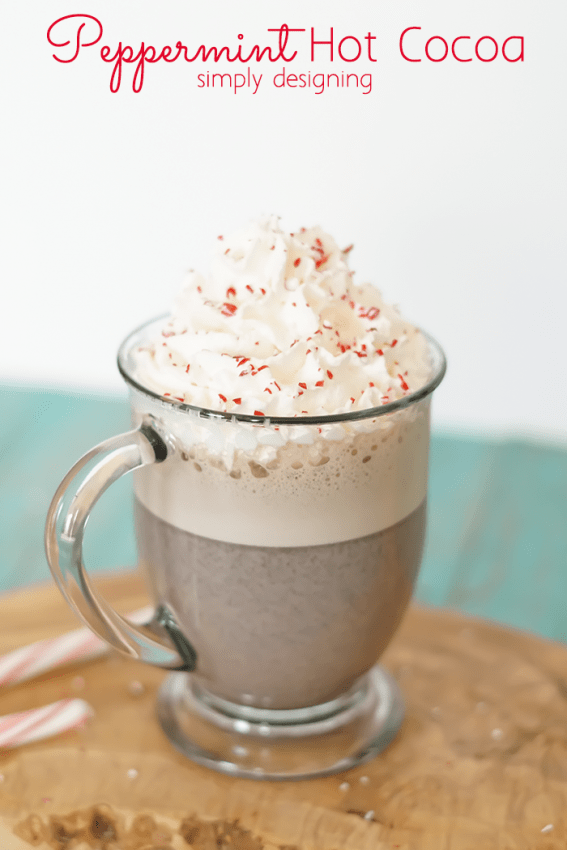 This is by far the tastiest Peppermint Hot Cocoa I have ever had!  It is definitely a winner!  And a big thanks to Torani for sending me this syrup to try out!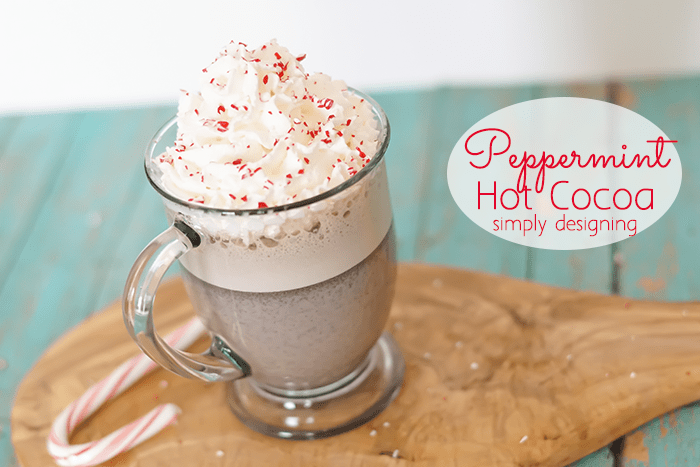 Peppermint Hot Cocoa
(contains affiliate links)
Ingredients:
Directions:
Place milk, peppermint syrup and chocolate sauce into a Vitamix blender.
Turn speed to variable 1 and start your blender.  (I like to do a quick taste test here to be sure that I have added enough chocolate sauce and peppermint syrup, feel free to add more to get your desired taste before moving on to the next step.)
Slowly turn the speed up to variable 10.
Allow to blend for 5 minutes until steam is coming out of the top.
Slowly turn speed down to variable 1 and turn the blender off.
Pour frothy milk into a cup, top with whipped cream and crushed candy cane!  And enjoy!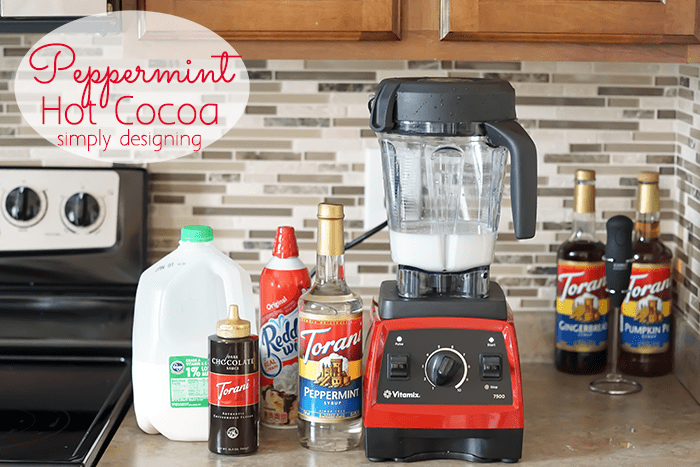 You can of course simply heat your milk in the microwave then add your syrup, sauce and stir.  Top with whipped cream and crushed candy canes and enjoy that way as well if you don't have a Vitamix!  It is a tasty drink either way!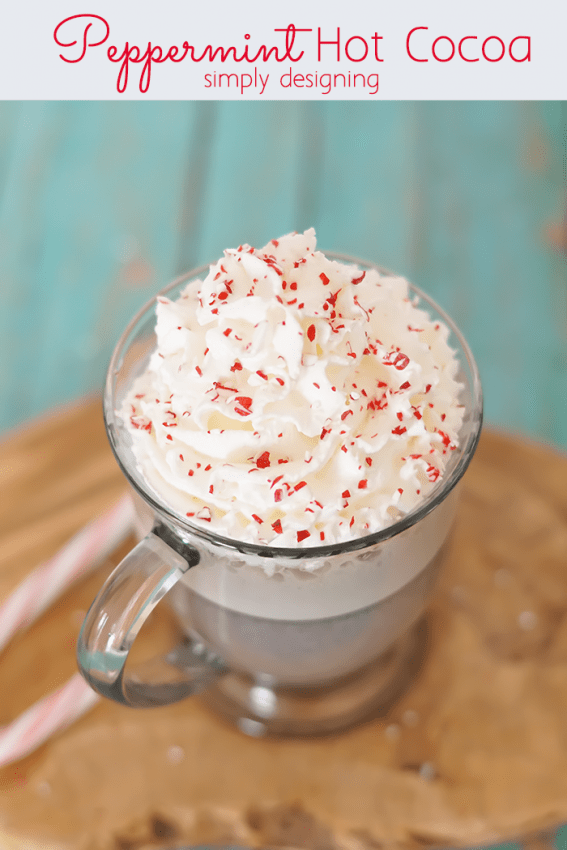 But I actually love making drinks like this in my Vitamix 7500 because it actually heats up the milk and saves me a step!  Plus it adds a bit of air to the milk so my hot cocoa comes out a little lighter and fluffier then it would otherwise!  Love that!  But this really does taste nearly as yummy simply heating your milk in the microwave or over the stove.
If you enjoy this recipe, you might also enjoy: