Are you as excited for Thanksgiving as I am?  I love the fall, I love getting together with family and friends and I love all the delicious food!  Yum...the food!  Well with Thanksgiving almost here, it is never too early to be planning for Thanksgiving, especially the Thanksgiving table.  Especially if you are hosting a large gathering, it might be a good idea to pre-determine where everyone will sit and these cute Pilgrim Hat Placeholders are the perfect way to do that and to add a bit of decoration to your Thanksgiving table.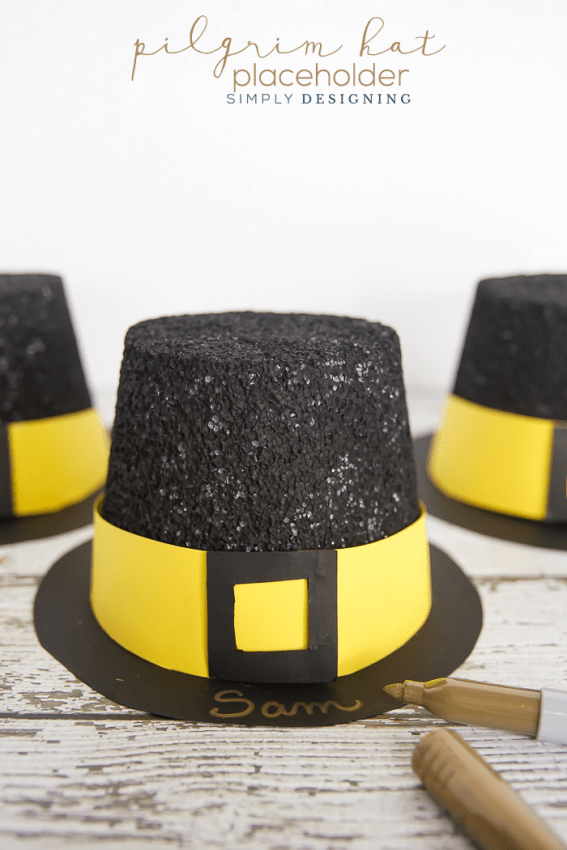 I really love how simple these are to make too.  You just need a few supplies, a little foam, paper and some paint and you have the cutest placeholders ever!  And these are perfect for both the kid's and the adult's Thanksgiving table.
Pilgrim Hat Placeholders
Supplies:
(Affiliate links included for your convenience.  Thank you for helping to support my blog.)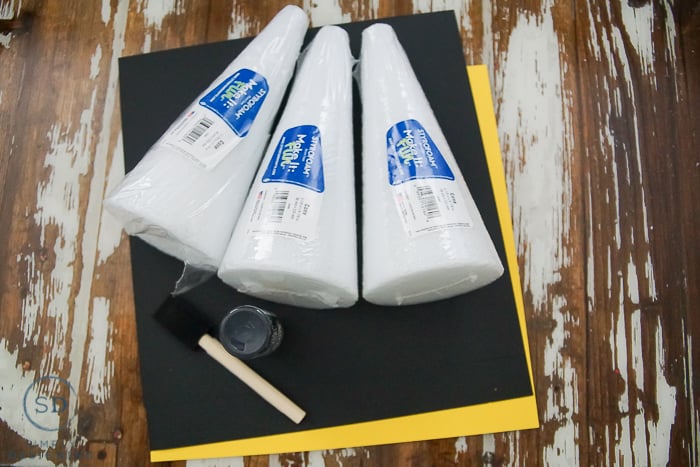 You will begin by cutting the foam cones using the Styro Cutter so that they are approximately 3.25" tall.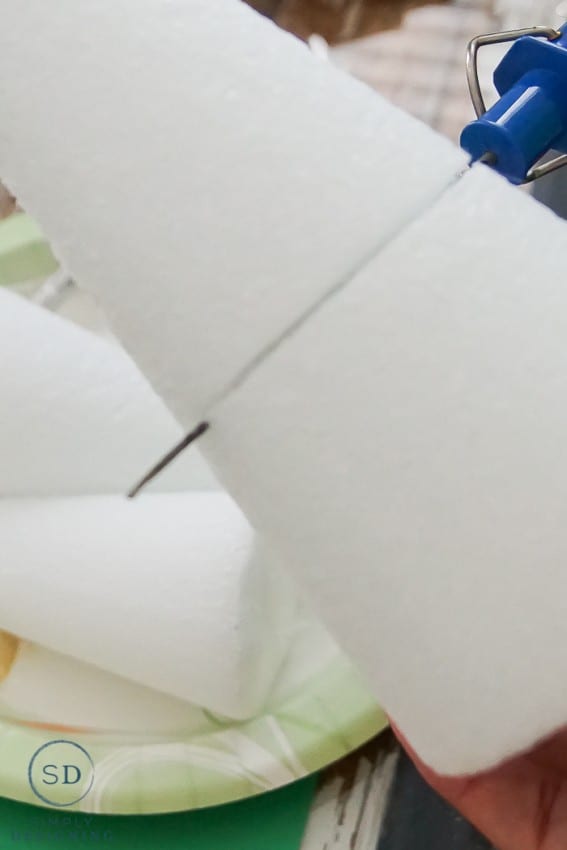 If the top isn't quite flat, you can use a little sandpaper to smooth the top of the foam.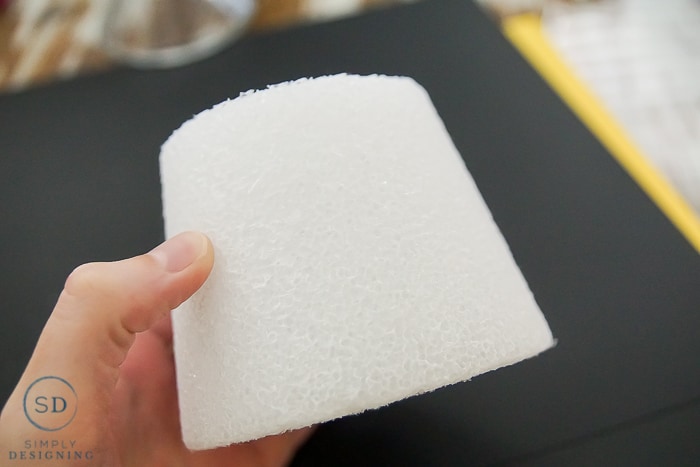 Next you will paint your foam using a foam brush and black craft paint.  You might want to do two coats of paint so that it the cones look very black.
While you are waiting for the paint to dry, use a bowl or other round surface to trace a circle on the black cardstock.  This circle should be about 2"-3" in diameter bigger than the bottom of the foam cone.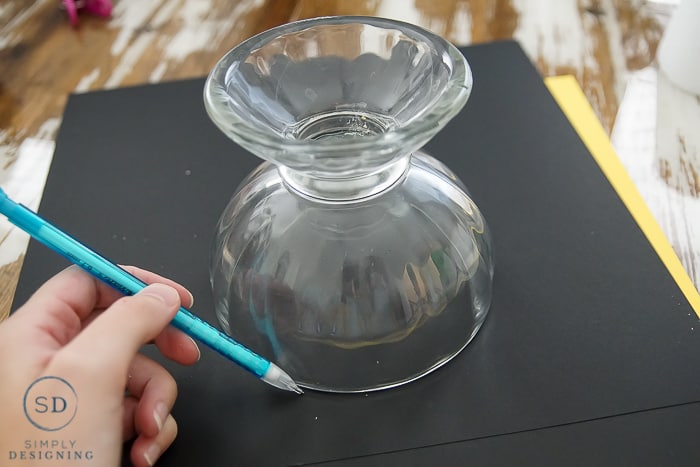 Then cut out a black buckle and a yellow strip of paper.  Glue the buckle on the yellow strip using hot glue.
Next glue the yellow strip the bottom of the black foam cone.  Because the cone is angled, you have two choices.  You can either let the top of the yellow strip not rest snugly against the top.  Or you can wrap the yellow strip tight on the cone, letting the excess go off the bottom of the cone, and then trim the excess off.  This will give the yellow strip an angled look to it but will keep it flush against the cone.  Either way is just fine, it's your preference.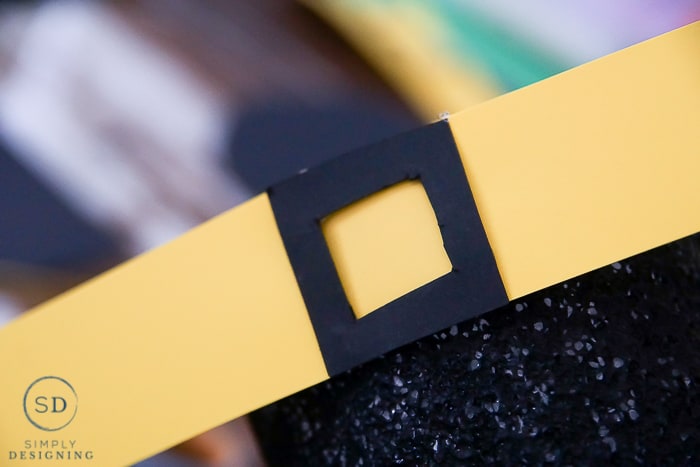 Attach the black cardstock circle to the bottom of the foam cone using hot glue and then use a metallic sharpie to write the names of your guests onto the "brim" of the pilgrim hat.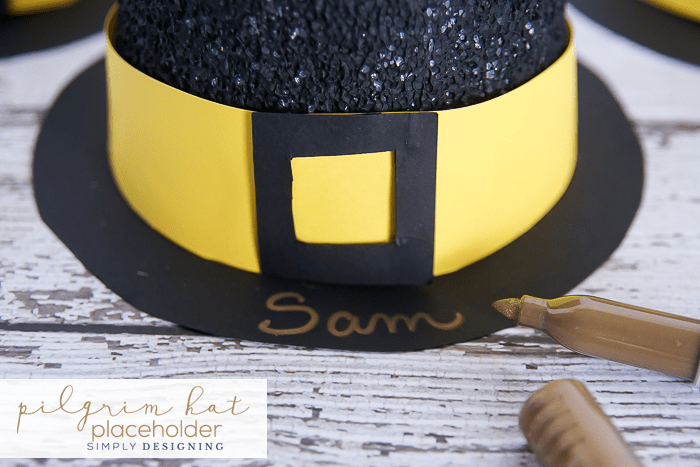 And there you have the cutest little pilgrim hat placeholders ever!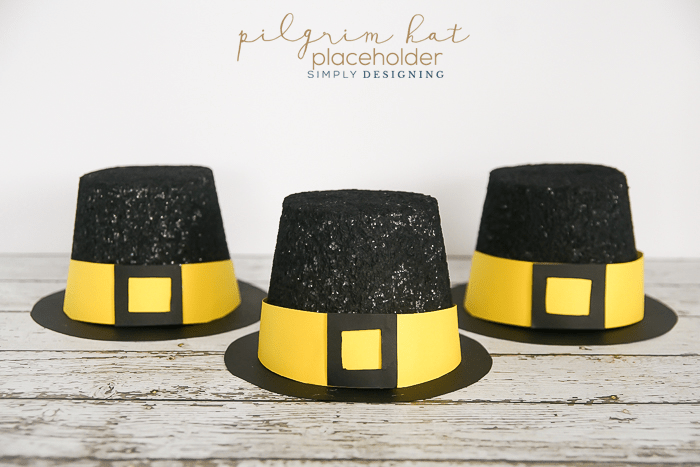 Do you decorate your table for Thanksgiving?
This post first appeared on Make It Fun Blog.
You might also enjoy: