Many of you know I have two kiddos that love to give gifts to their friends!  And with the holidays quickly approaching, I am on the look-out for really fun and simple ideas that my kids can create to hand out to their friends this year.  Or for simple gifts that I can make to hand out to friends and neighbors!  I was inspired by my Halloween Treat Cups I made here, to come up with another version of these, but for Christmas!  (Or any winter holiday!)  So in just a few minutes I came up with this really fun and unique gift idea for the holidays.  Here is my Snowman Treat Cups!  So cuddle up with a warm cup of my Caramel Apple Spice Cider and let's get creating!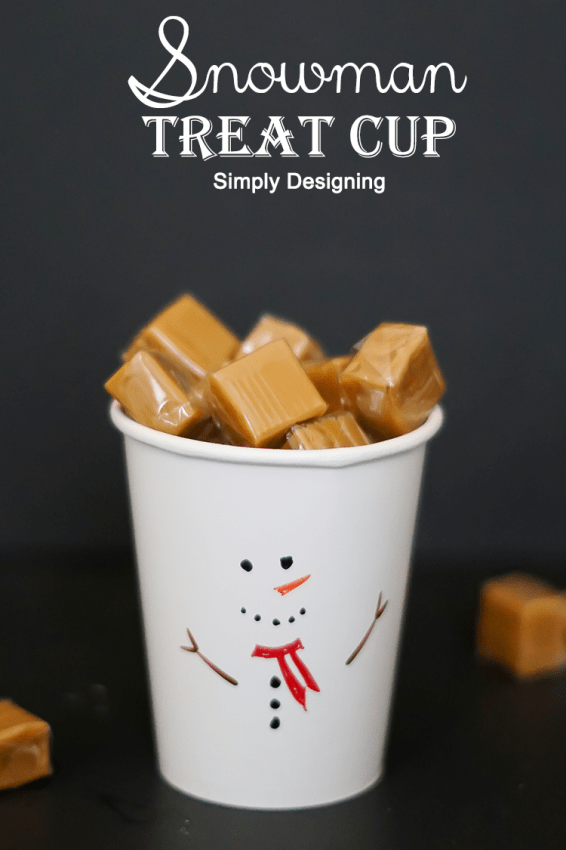 This is one of those great gifts that literally takes minutes to throw together, and is inexpensive too!
To create these Snowman Treat Cups, you will need:
(affiliate links, but please know that you don't pay any more by clicking them)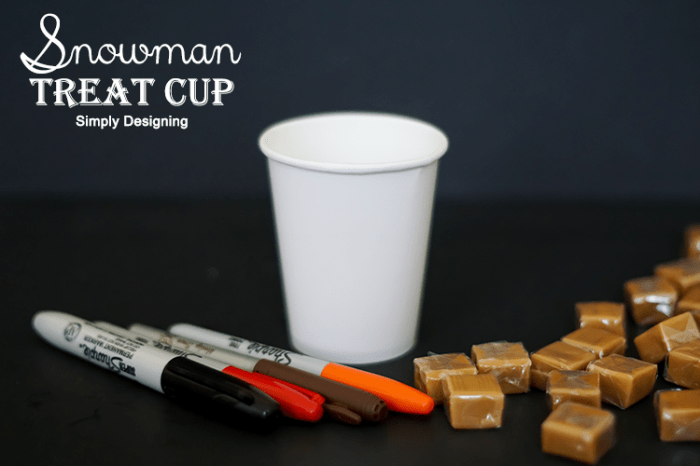 I have almost zero artistic skills and honestly, my 8 year old could probably draw a snowman better then I can.  So if I can do this, I promise you can too!
You will just grab your markers and start creating snowman face.  I just did little black dots for the eyes, mouth and buttons.  I used an orange sharpie for the carrot nose.  A red sharpie for the scarf.  And a brown sharpie for the arms.
It is really THAT simple!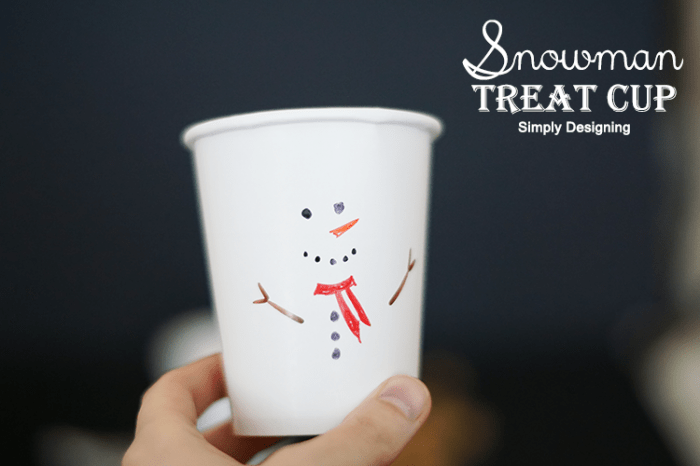 And then you can fill it with the treat of your choice!  You can either fill it with candy, a small gift (like gloves or nail polish) or homemade goodies!  The options are truly endless!
If you would like, you can even place it in a cello bag, tie with ribbon and hand out that way!
It is such a fun and unique way to package a gift that doesn't take too much time or effort!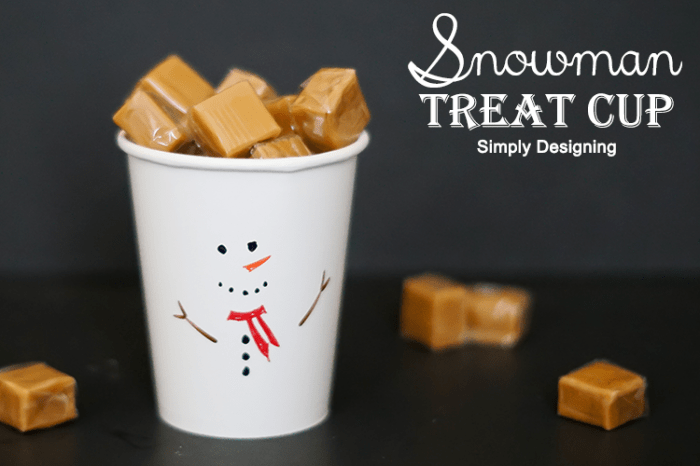 If you love cute gifts that are simple and don't take much time or cost a lot of money, you should also check out my Nail Polish Gift Idea or my Succulent Gift Idea.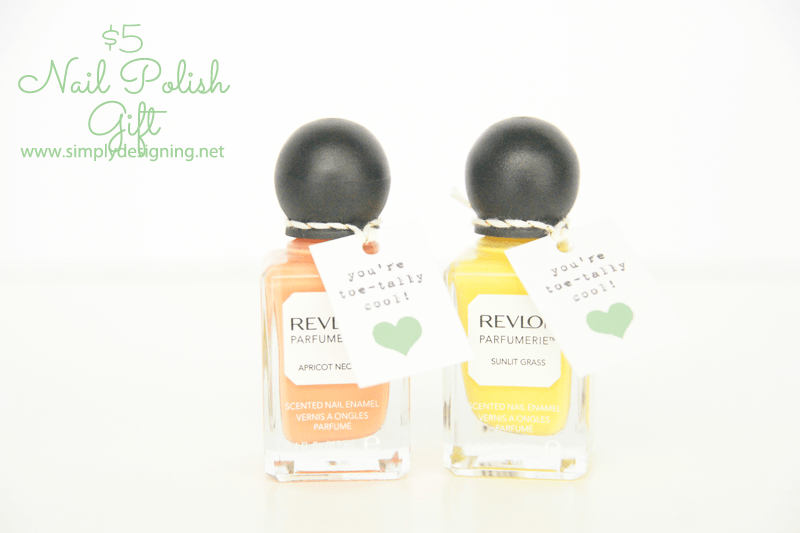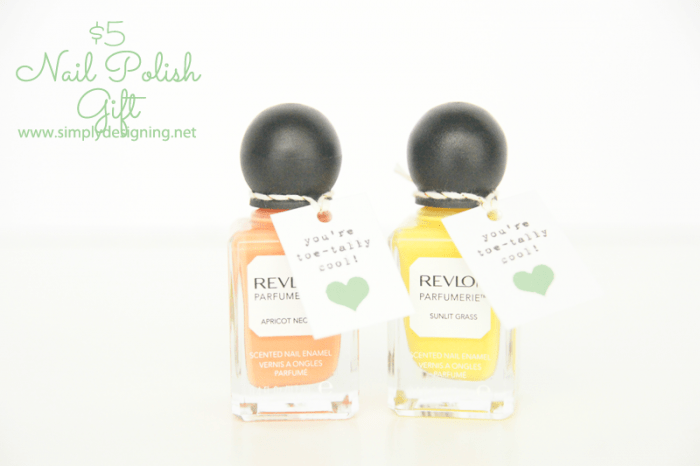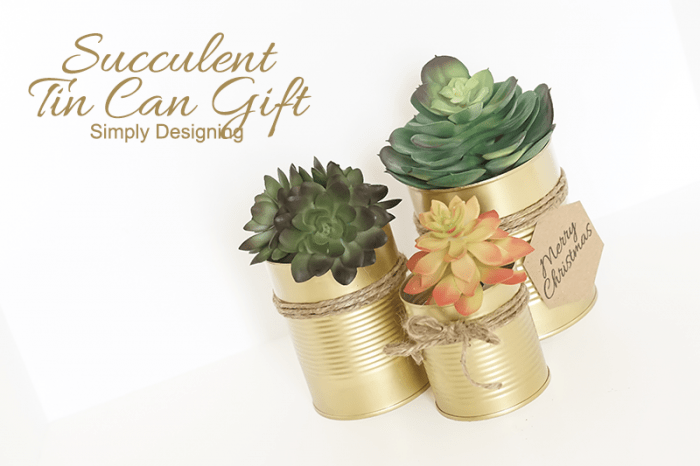 This post was originally published at Design Dazzle on 11/5/2014.