One of the cleaning tasks I hate most is cleaning windows, nevertheless, today we are going to chat about The Best Way to Clean Windows so you can get a head start on your cleaning. Cleaning toys is another task I don't love, but you can see how I made Toy Cleaning Simple here. The fall and spring are the best time to clean windows because the weather is generally mild and so it's the perfect weather to be outdoors in. So keep reading for more information about the best way to clean windows below.

A big thank you to HomeRight for making today's post possible. You can see more details about the products I used on the HomeRight Blog here. Affiliate links included for your convenience. By purchasing anything using an affiliate link, I get a small fee, but it never costs you a penny more. Thank you for supporting my blog.
The Best Way to Clean Windows
When I clean, I like to clean as chemically-free as possible. I also like to avoid scrubbing but sometimes that isn't possible haha, but chemical-free is something I have been pretty successful about doing.
Today we are talking about the best way to clean windows, chemical-free! Woot woot!
So let's get going.
How do I get the cleanest windows?
The best way to get the cleanest windows is to clean them, inside and outside, often. I prefer to use steam to clean my windows because it can cut through grease, grime, dirt, sticky mess and even hard water stains.
And after I clean them, I wipe them down with a microfiber rag to ensure the cleanest most sparkly windows ever.
How do you clean windows without streaks?
Streaks can happen for a few reasons. If you don't clean the dirt off fully, if you use certain products to clean with, and if you don't fully wipe the window off after you clean it. To clean windows without streaks, I like to use a steam cleaner because it deep cleans and removes dirt and grime. And then I like to wipe it clean with a microfiber rag.
How do you really clean dirty windows?
If your windows are REALLY dirty, you might need to clean them using my method a second time, although I have never encountered a window that needed a second cleaning this way. Steam cleaning windows really does get them very very clean, even if they are really dirty to begin with.
What is the easiest way to clean glass windows?
If you haven't guessed it by now, the easiest way to clean glass windows is to use steam! I love the HomeRight SteamMachine as it can get rid of grease, anything sticky, dirt and even hard water. One pass of the steam cleaner over the windows and a quick wipe dry with a microfiber rag and your windows will be clean.
SUPPLIES YOU NEED TO CLEAN WINDOWS: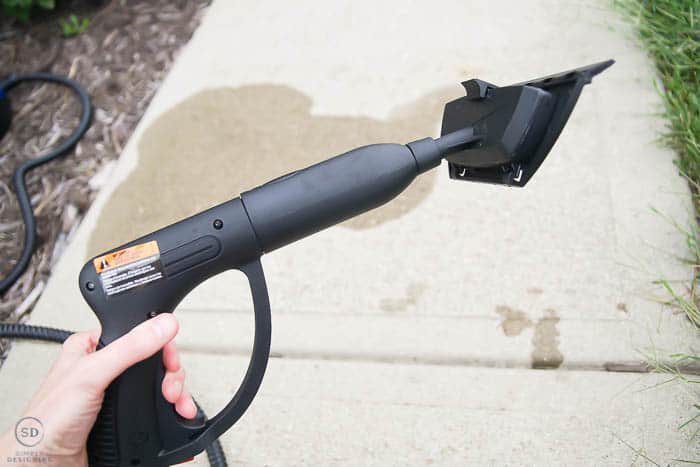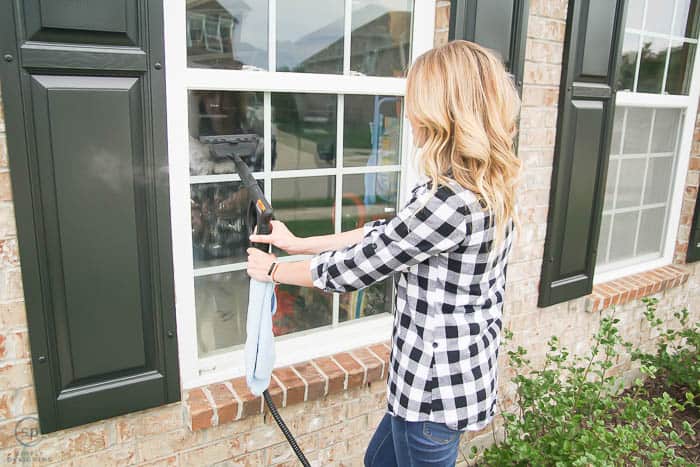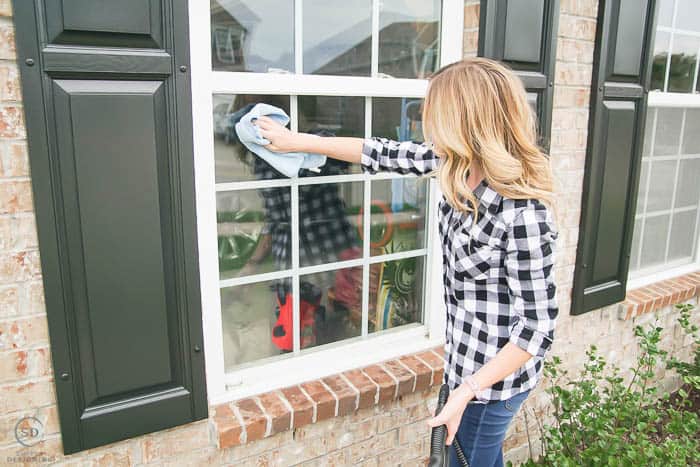 Directions:
Check the instructions that come with the SteamMachine to make sure that the outside temperature is within the safe range to use the machine on windows.
Pour water into the SteamMachine, plug the SteamMachine in, and let it heat up.
Attach the squeegee attachment to the end of the SteamMachine.
Once the SteamMachine is heated up, pull the trigger and steam clean your windows.
Use a microfiber rag to quickly wipe any remaining wet spots on the window dry (there won't be many because the squeegee really will remove most of it).
Repeat on all your windows, inside and outside.
That's it, you guys! This is really the best way to clean windows.
It is crazy easy, effective and quicker than other methods.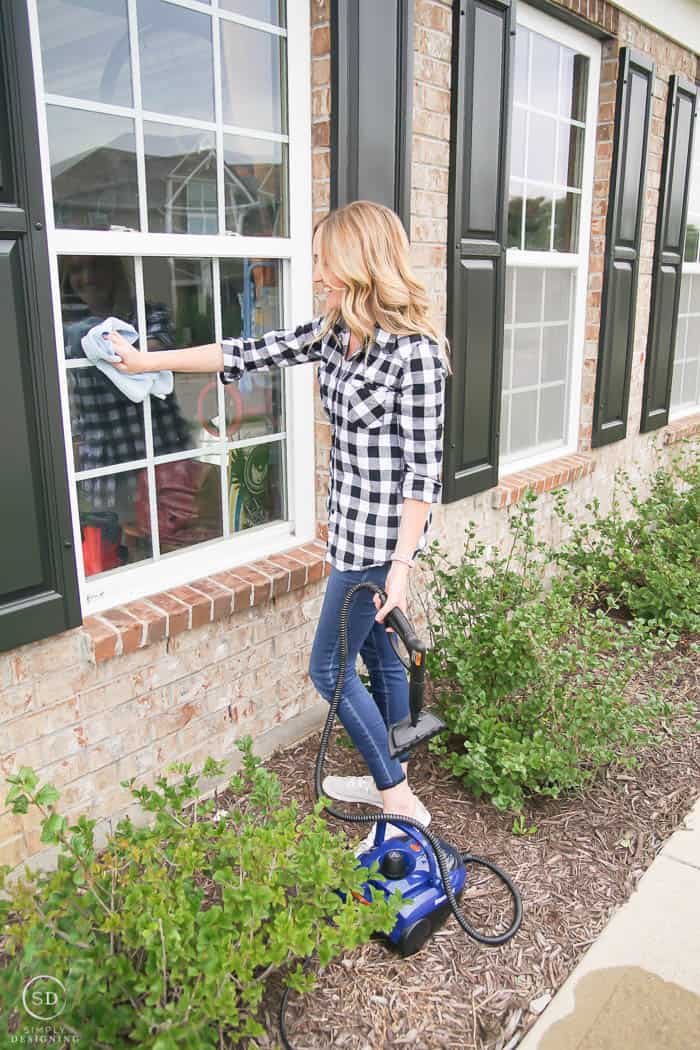 If you enjoyed this post about the best way to clean windows, you might also enjoy these blog posts: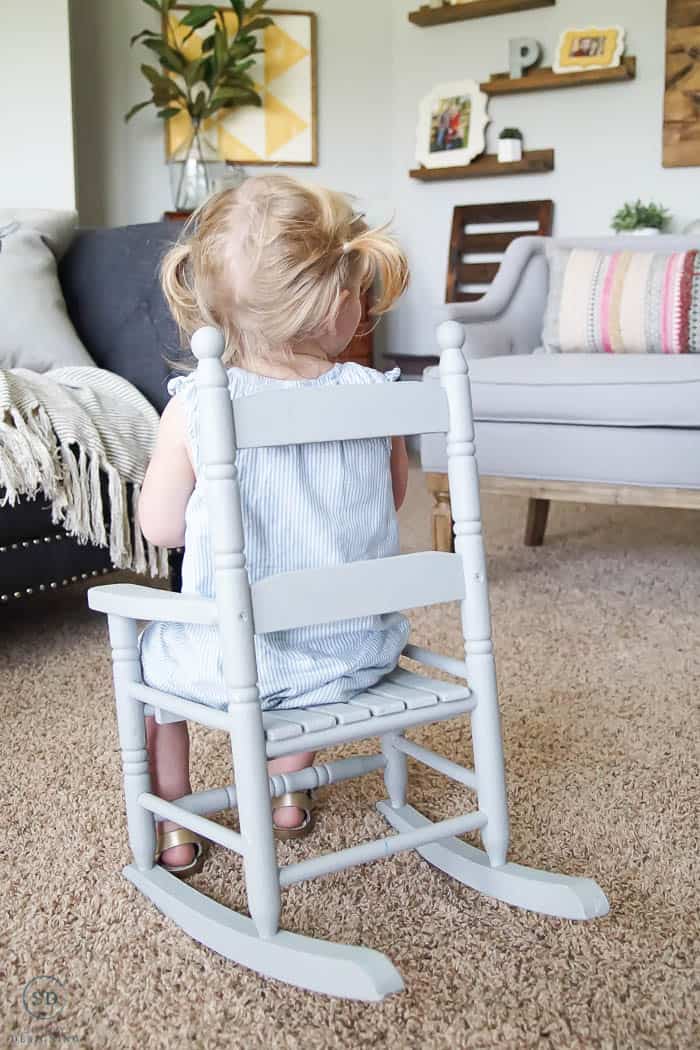 How to Repaint Furniture without Sanding

How to Paint Shutters and a Front Door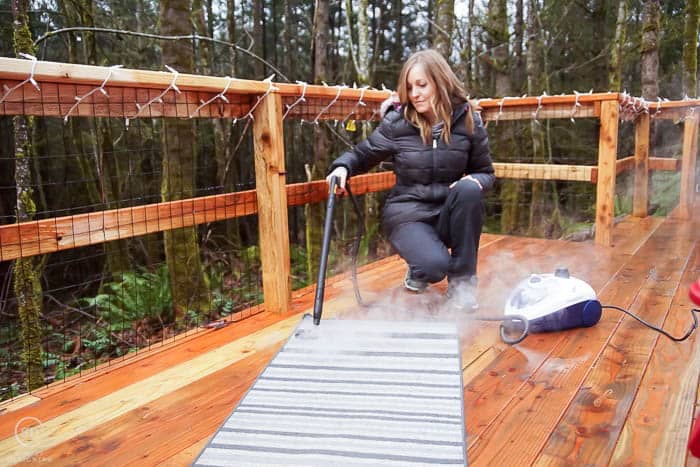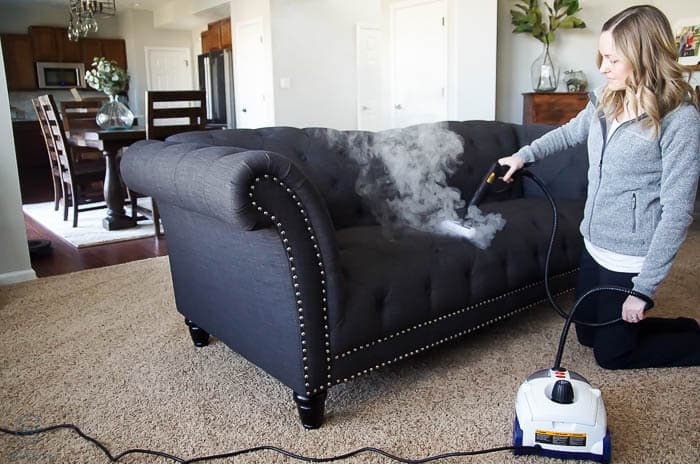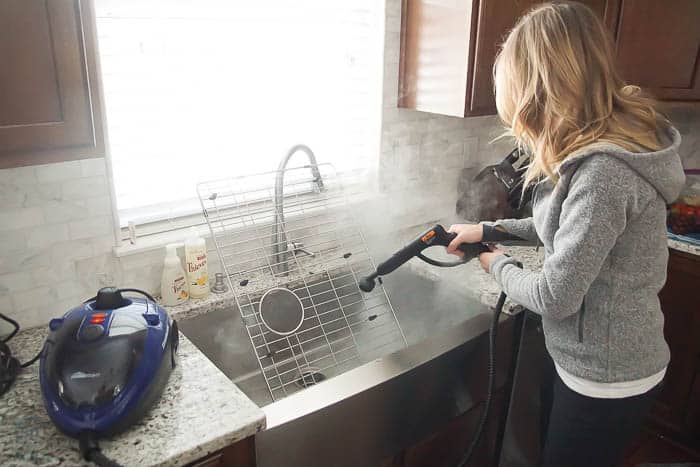 How to Clean a Kitchen Sink Grid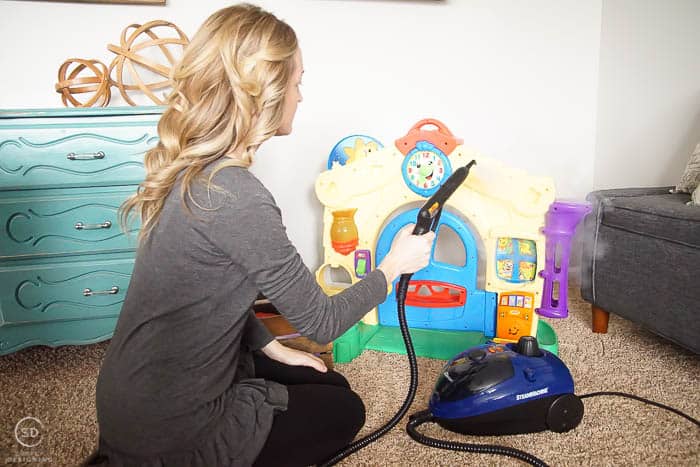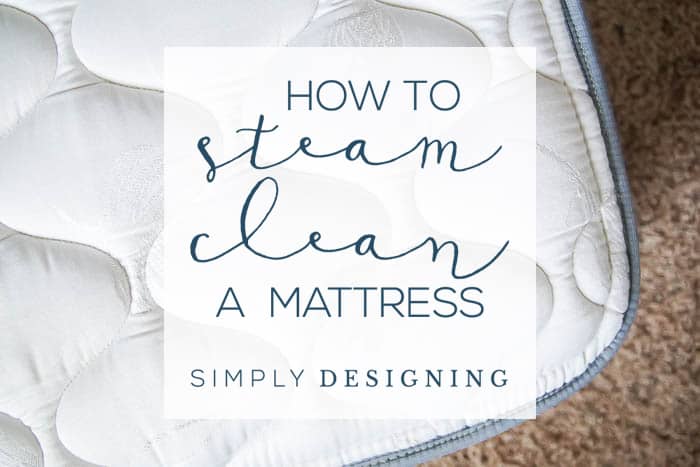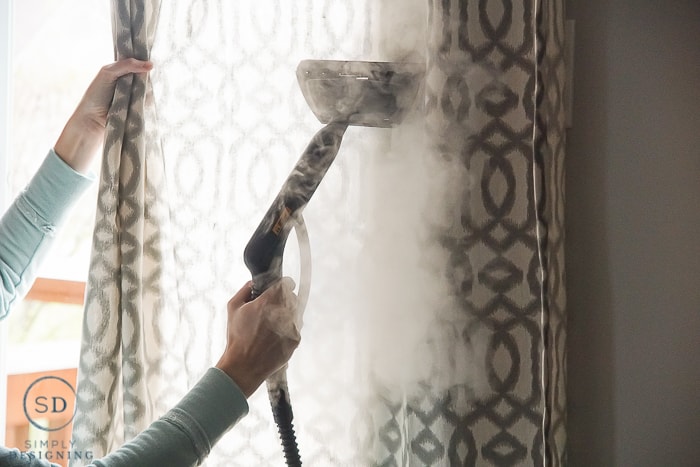 How to Remove Wrinkles from Curtains without an Iron