I love wooden monograms!  They are trendy but even though they are popular, monograms are still completely unique!  My mom had recently seen a wooden monogram and really liked it.  So while they were in town, we decided to have a little fun with my new BladeRunner X2 and create a fun and unique DIY Wooden Monogram.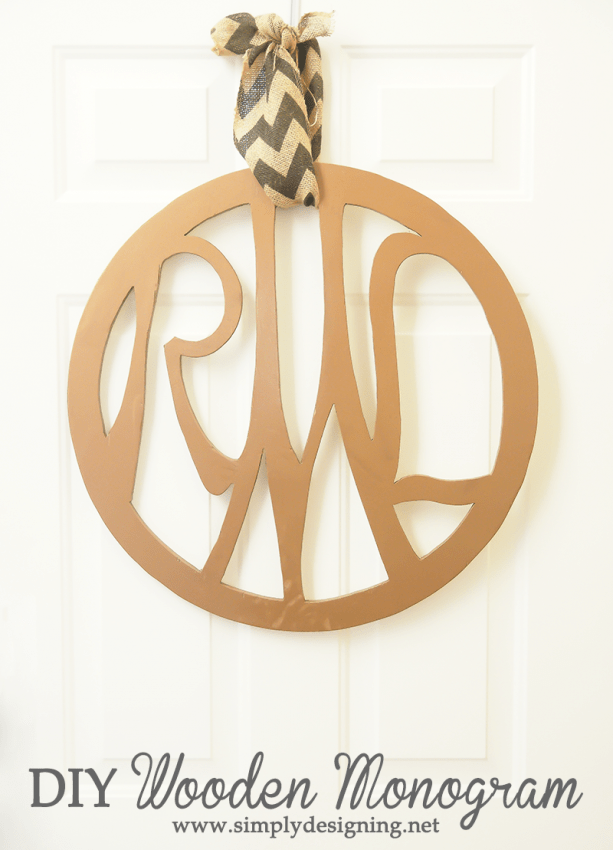 I was so excited when Rockwell sent me a BladeRunner X2 to try out!  (Thanks Rockwell!)  The BladeRunner X2 uses jigsaw blades and can cut wood, metal, pvc and tile!  And it is ideal for making quick rip-cuts, scroll cuts, miter cuts and crosscuts.  You can use this to make many simple DIY projects but I, of course, decided to try a more complex project to really see what this could do!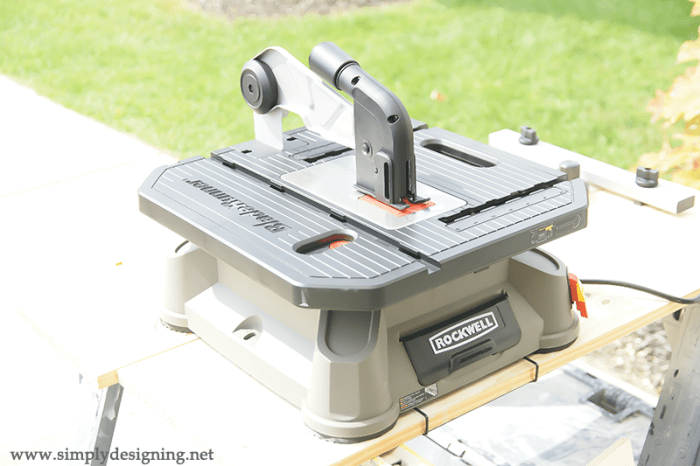 Wooden Monogram
I enlisted the help of my sweet husband to sketch out the design for me.  We made this for my mom and dad and had a basic design in mind.  So thankfully he helped me put our vision onto the plywood.  (We used ¾" plywood for this project, but you can cut wood up to 1 ½" thick.)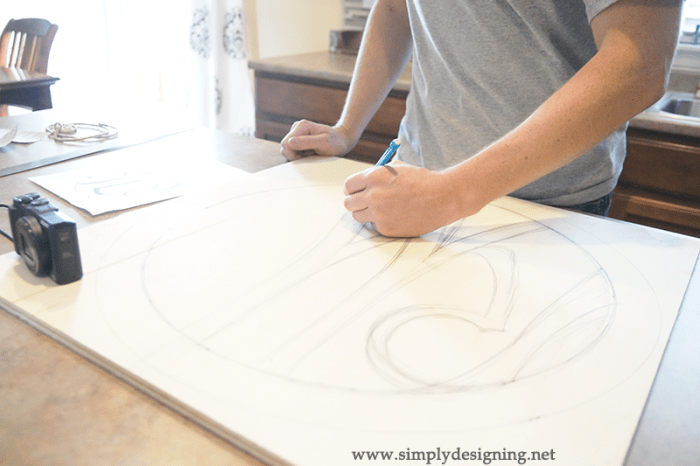 Didn't he do a great job!?  I love the style of the monogram and was excited to begin cutting it out!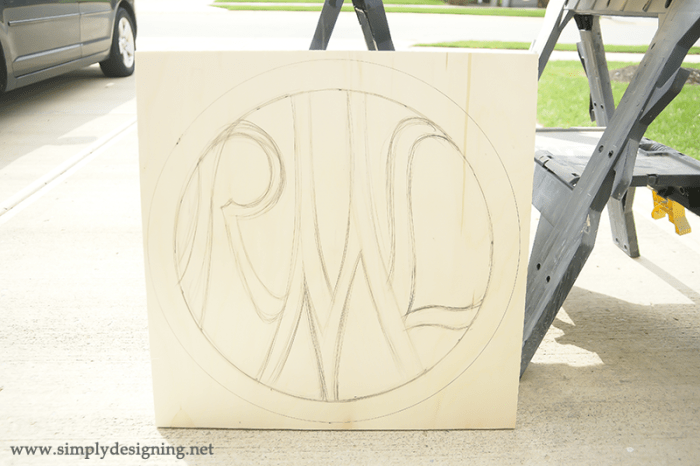 After the design was sketched on, I began by drilling a hole into each of the interior spaces to be cut out.  We cut out each interior space first by placing the blade into the hole we drilled and then turned I turned the BladeRunner X2 on and started to cut!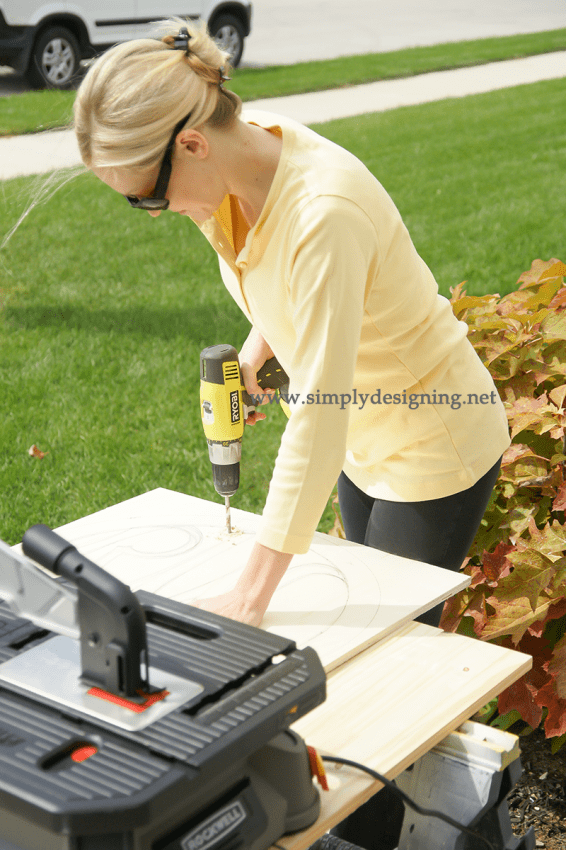 Of course it is important to always wear safety protection over your eyes and ears and keep your hands away from the blade.
I was really impressed with how nicely this cut.  And I was really amazed that for my first time using this tool, I was able to come out with a really nice end result!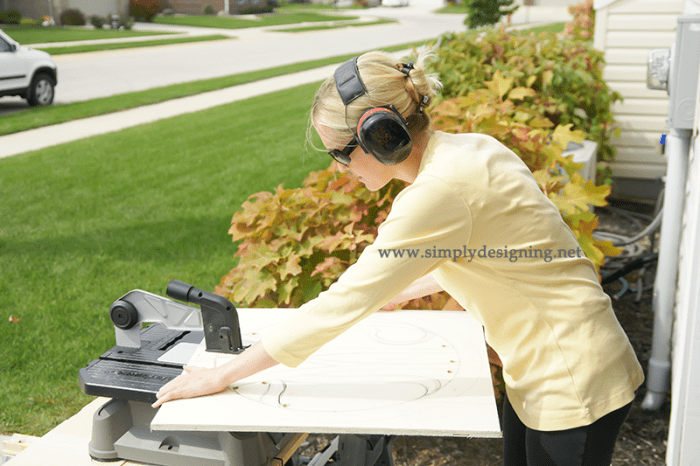 After the monogram was cut out, we sanded and painted it!  I just used a spray paint primer and then a Rustoelum Metallic spray paint to give it a beautiful, copper metallic look!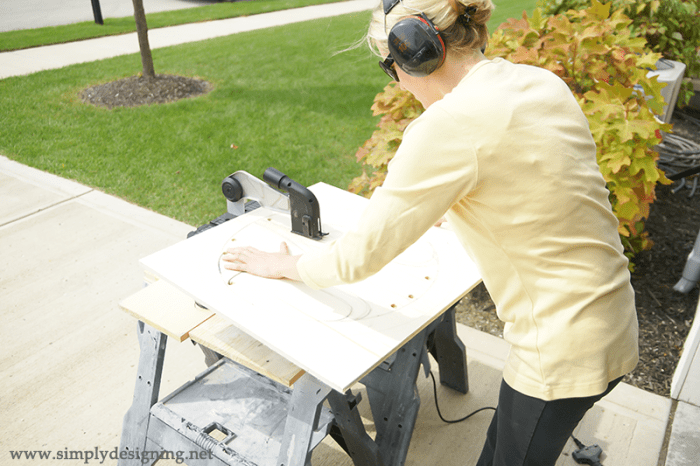 I love the idea of hanging this wooden monogram as a wreath on your front door!  But it would also be really pretty as wall art as well!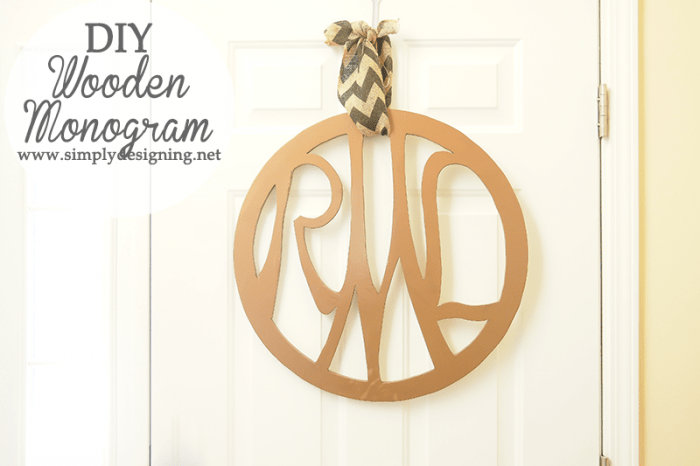 I am so happy that I finally have the right tool to cut out fun shapes and designs like this wooden monogram with!  So so fun!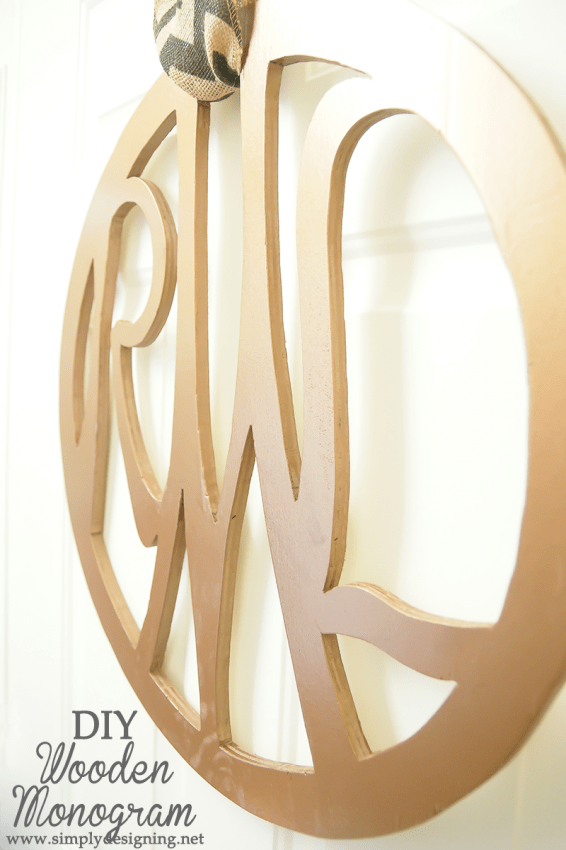 Would you like to win a BladeRunner X2?  All you need to do is wait until the Rafflecopter below loads fully and then enter to win!!
*Winning entries will be verified.  This giveaway is in no way affiliated, administered or endorsed by Facebook, Pinterest, Twitter or Instagram.  No information will be disclosed to Facebook, Pinterest, Twitter or Instagram by entering this giveaway.  No purchase necessary to win.  Odds of winning are based on number of entrants.  Winner for prize package will be chosen randomly through Rafflecopter.  Giveaway will run from October 2, 2014 until October 10, 2014 at 6:00am EST.  Winner will be announced on October 10, 2014 in this blog post and the winner will need to respond within 48 hours of announcement via email to claim their prize or another winner will be chosen.  Winner must be 18 years of age or older and a US citizen with a US mailing address in order to win.  Winner is responsible for paying any necessary taxes on winnings.  All prizes will be mailed / emailed / fulfilled by the sponsor and the blog owner(s) involved are not held responsible if the prize is not fulfilled.  A list of winners may be requested after the giveaway has ended.  Please email me with any questions or to obtain additional information at: [email protected]