As spring continues here in Indiana, I am continuing my goal to de-clutter and organize everything!  And I'm hopeful to help you organize your home to.  Along that line, today I am sharing 31 amazing Laundry Room Organization Ideas!  From simple ideas, amazing hacks or DIY solutions, these Laundry Room Organization Ideas are simply amazing!  I especially love the drying rack idea!  So brilliant!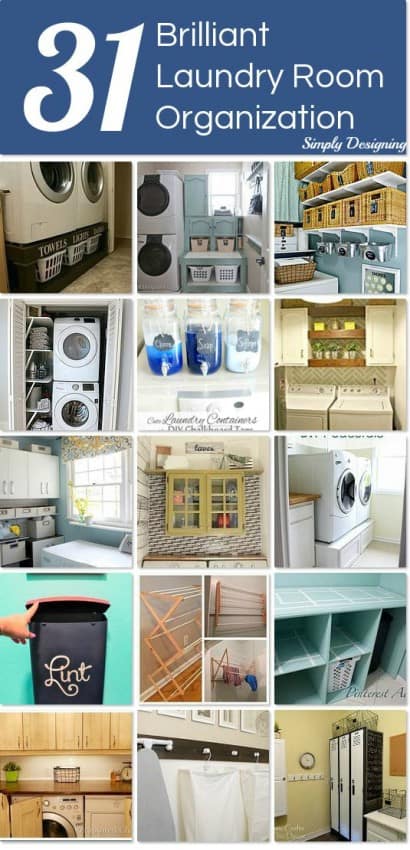 You can see all 31 ideas on my Laundry Room Organization Board over at HomeTalk HERE.
Yes, if you didn't know you can find me on HomeTalk!  I love curating boards over there and so be sure to follow me HERE to keep updated on my lastest on HomeTalk.