The weather outside is totally confusing right now!  Last week it was in the 50's, and then over the weekend it snowed.  Just one week ago, we were grilling chicken and making s'mores over our grill for dinner, but now I am huddled in my office with the space heater on trying to keep warm.  But even though the weather took a turn for the cold again here in the midwest, I am still really excited to think that spring break is right around the corner.  And so I decided to spend a little time (while it was still warm out and before we get more snow) to do a quick and farmhouse outdoor living space update in just a few minutes!  And I am excited to share it with you today!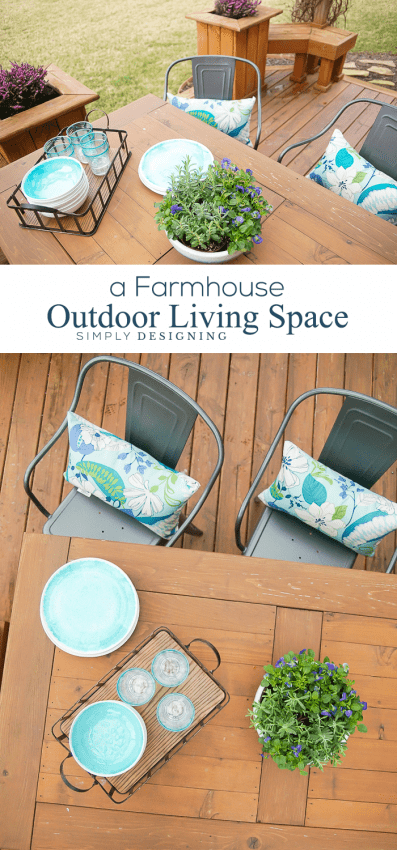 A Farmhouse Outdoor Living Space Update in Just a Few Minutes
A few years ago we built this really fun Outdoor Game Table that we also use for dining outdoors.  We love our table!  We pushed it up against the benches we built around the edge of our deck for seating.  And then we would just bring two kitchen table chairs outside when we ate out there.  It wasn't the most convenient and I didn't love bringing my indoor chairs outside, so I really wanted to eventually find some chairs for the other side of the table!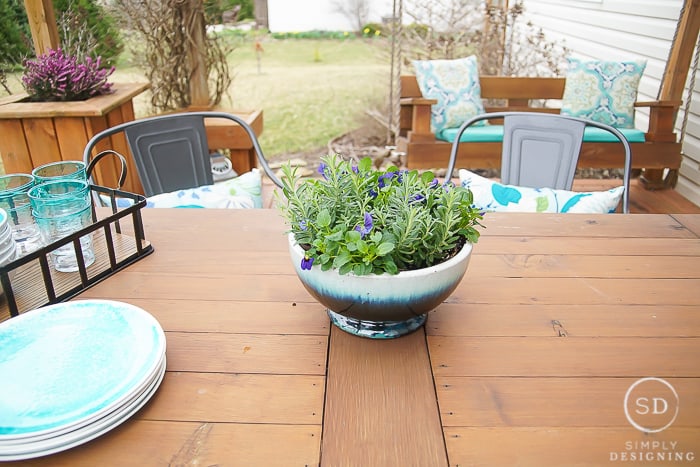 Thankfully, Better Homes and Gardens exclusive line of products at Walmart came to the rescue and I was able to update my deck so that I am ready for spring to arrive!  A big thank you to Better Homes and Gardens for sponsoring this post today.  Affiliate links are included for your convenience.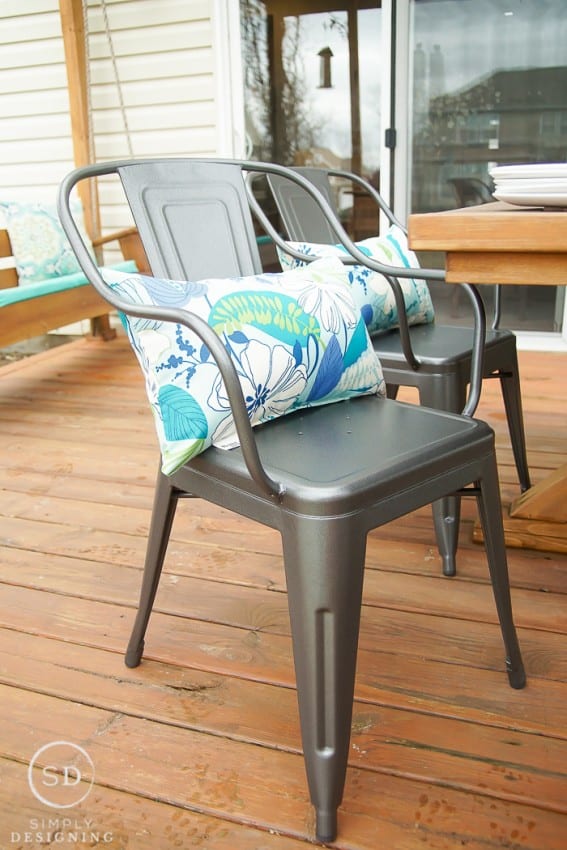 I snagged two of these Farmhouse Industrial Chairs so that I no longer had to bring my kitchen table chairs outside every time we wanted to eat outside (which is frequently during the spring, summer and fall months!).  I wish I could explain to you how much a) I LOVE THESE CHAIRS and their cute farmhouse style and b) how excited I am to no longer have to bring chairs in and out every time I want to eat out there!  Plus they are really cute, I love the simple style and beautiful design.  And so functional.  I just love them!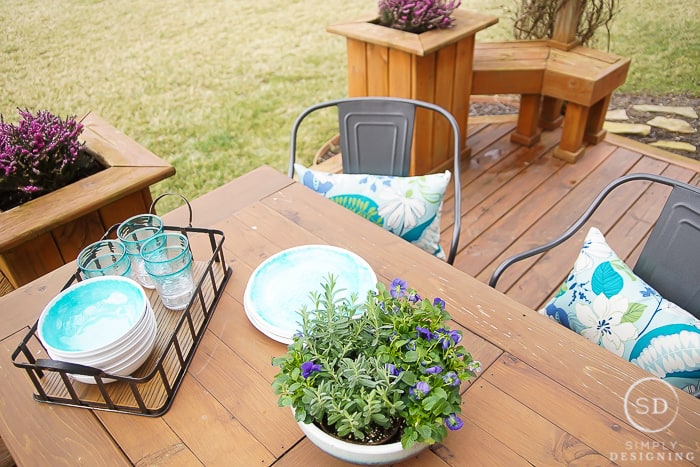 I added Outdoor Lumbar Pillows in Lilly to the chairs for a splash of color and a bit of added comfort because we like to stay outside for a long time on beautiful evenings!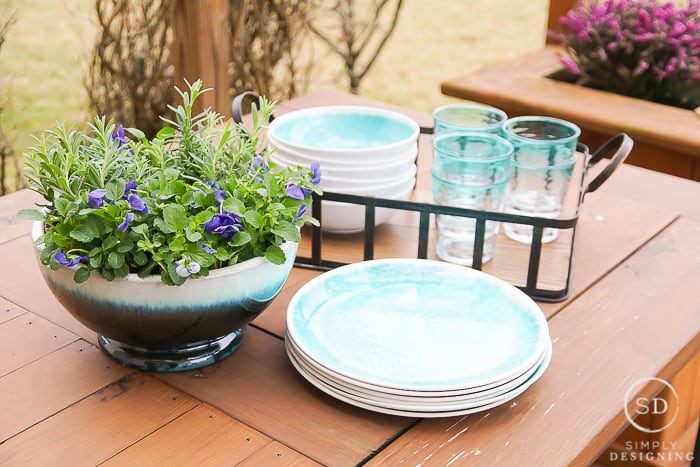 I grabbed my Wire Serving Tray that has a fun farmhouse charm to it (that I already had on hand when I used it for this table setting here) and added a few new melamine dishes to it for outdoor use!  I snagged these Melamine Ombre Reactive Dinner Plates, these Melamine Ombre Reactive Cereal Bowls and these 14 oz Teal Cups because I thought they were so fun, festive and perfect for outdoor entertaining.  I just love how bright and fun they are.  Plus melamine is perfect for entertaining outdoors with because you don't have to worry about dropped plates.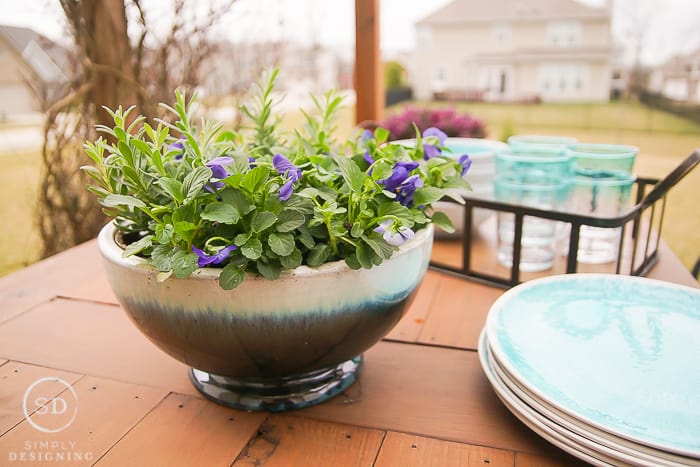 When I saw the Zandale Bowl I knew it would be just perfect to add to the middle of my table!  And isn't is just the perfect mix of pretty and rustic!?  I love it so much.  I love plants and greenery and this cute planter is so pretty and is the perfect way to add a pop of fun color to the middle of my outdoor table!  Even if all of my plants in my yard haven't greened back up yet from the winter, it is so fun to have a splash of flowers and greenery on my table.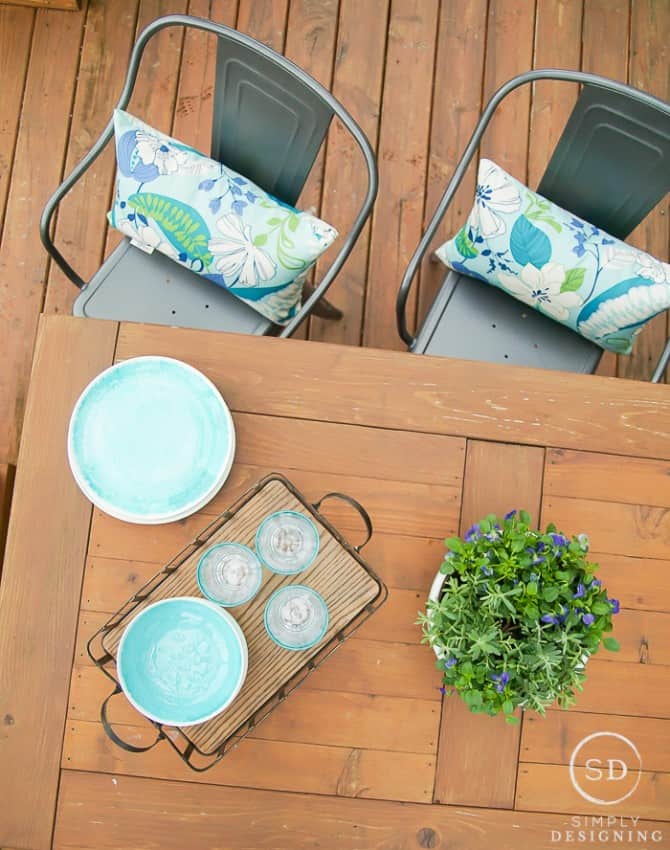 With a new planter, some fun new dishes in a tray and some awesome new chairs with pillows on them, I feel all ready to entertain and to eat, and stay outside this spring and summer season!  I can't wait until we can use this space regularly again, but for now I am really enjoying knowing that it is ready to go whenever a warm day pops up.  And I just love looking at it from inside my house and I think it is a fun farmhouse outdoor living space refresh, and it only took a few minutes to do!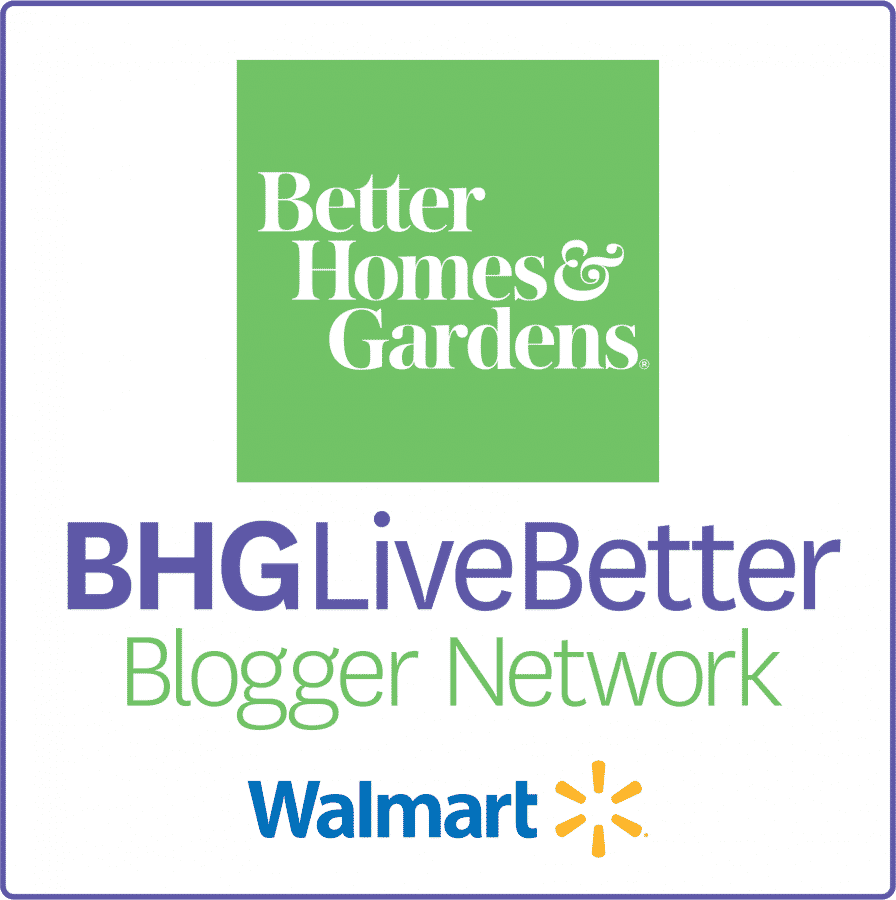 You might also like: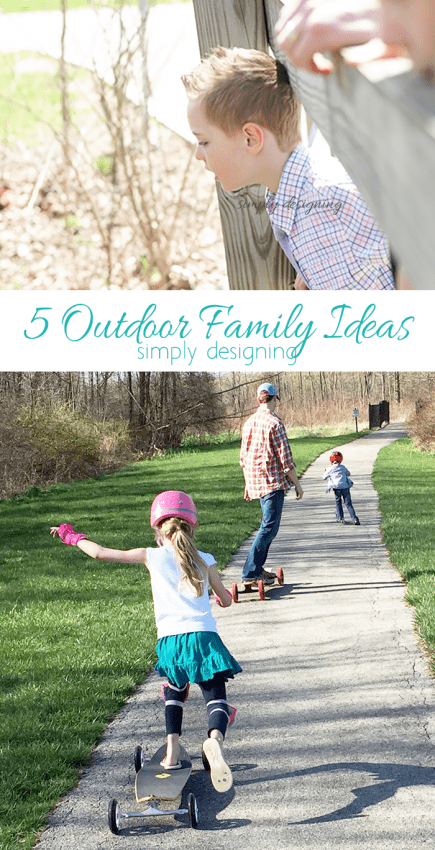 5 Outdoor Ideas for your Family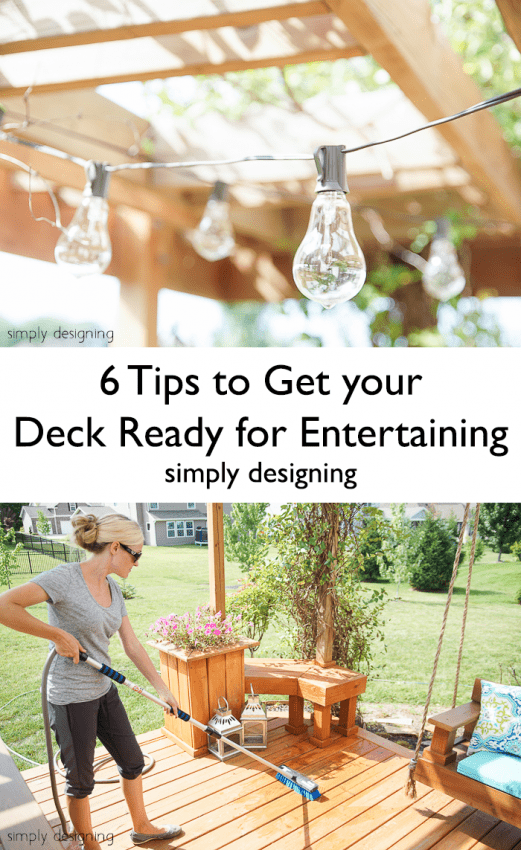 6 Tips to Get Your Deck Ready for Entertaining