I'm not sure why, but I actually love breakfast!  Wait, let me re-phrase that.  I love eating breakfast out!  Brunch, breakfast, they always seem like such a special treats to eat out.  On the other hand a rarely if ever actually cook breakfast...unless it's for dinner.  In any case, I really need to change my bad habits and eat a better breakfast regularly.  It at least make better breakfast for dinners!  So here are 10 amazing looking breakfast recipes that I am definitely pinning for later!
10 Breakfast Recipes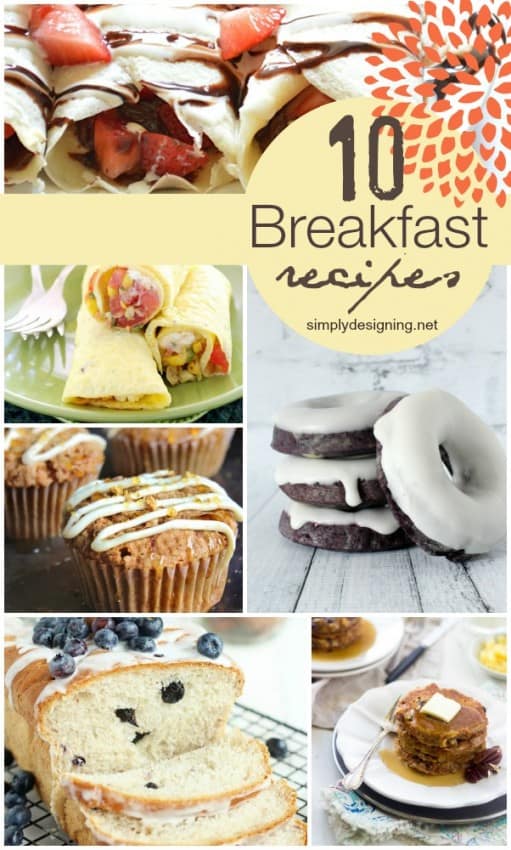 Be sure to click the links below to see the original recipe and pin them all for later!  They all look amazing!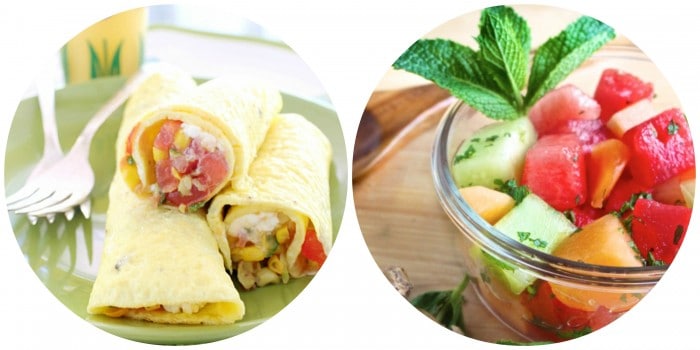 Summer Harvest Crepe Omelet // Foodtastic Mom
Ginger Mint Melon Salad // Cenfectionalism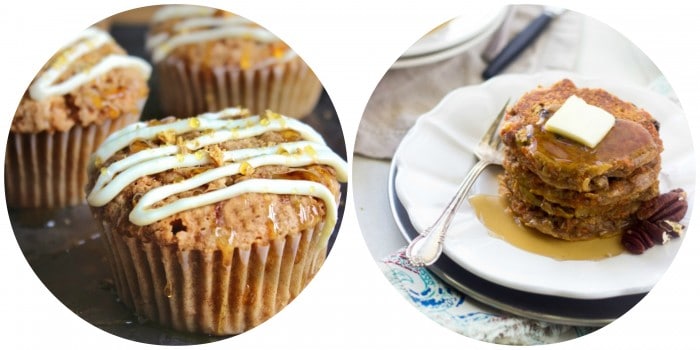 White Chocolate Zucchini Muffins // The IT Mom
Whole Wheat Pancakes // Food Faith Fitness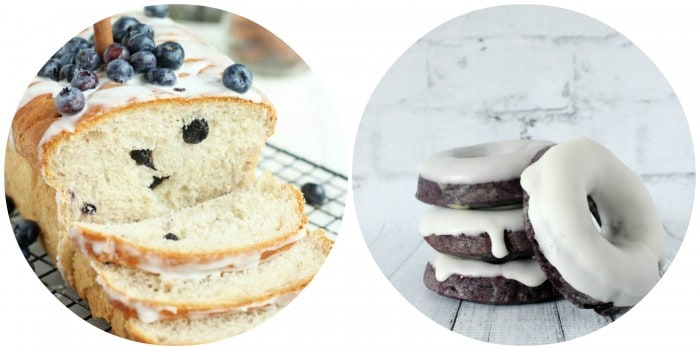 Blueberry Cinnamon Bread // Carmel Moments
Baked Blueberry Donuts // The Simple Sweet Life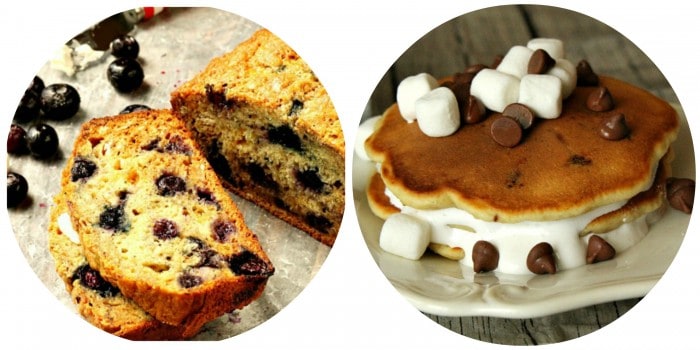 Blueberry Banana Bread // Call Me PMC
S'mores Pancakes // The Bitter Side of Sweet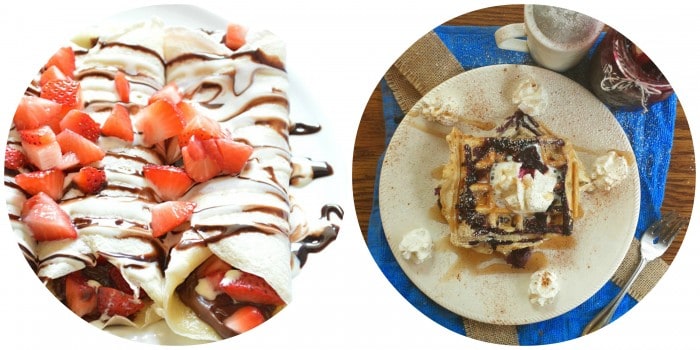 S'mores Crepes // House of Yumm
Blueberry Waffles // Three Kids and a Fish