Caramel Apple Spice Cider
I have made this Caramel Apple Spice Cider many times for guests and it is always a hit!  I usually serve this at my annual Christmas Cookie Exchange Party and any time I host a group of people during the fall months!  And everyone always begs for the recipe.  You seriously won't believe how simple it is to make...it is almost embarrassing to share the recipe.  But I do because it is just that tasty!  So enjoy this warm Caramel Apple Spice Cider this fall!

Caramel Apple Spice Cider
Ingredients:
Directions:
First you will heat your apple juice.  This can be done over the stove or in the microwave.  If I am making this for one I use the microwave, if I am making this for guests, I heat it over the stove.
The proportion of syrup to apple juice is what is important to make this drink taste like perfection!
1 Tablespoon Syrup to 1 Cup Juice
Place the syrup into your mug and pour your hot apple juice into the cup.
Top with whipped cream and caramel sauce.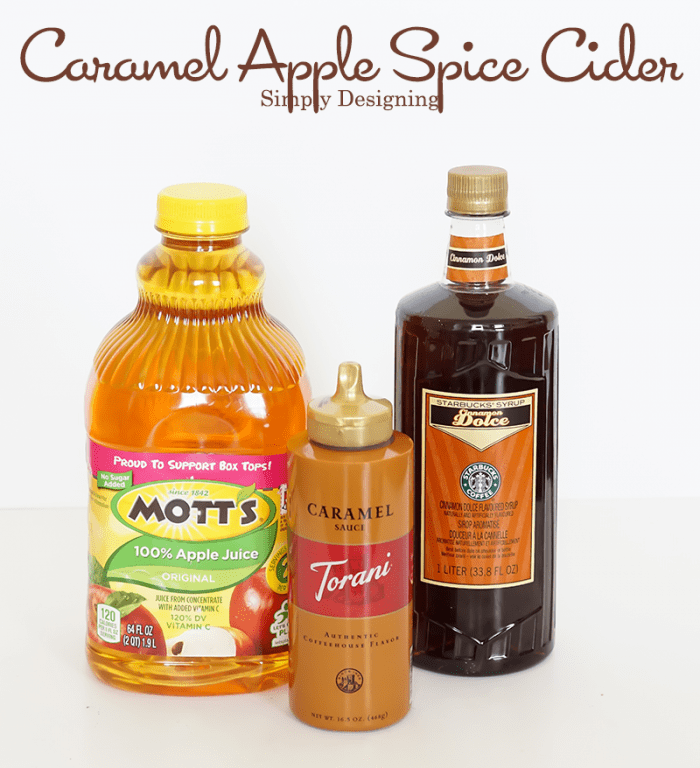 Enjoy!
I've teamed up with a group of 75 bloggers to share tons of Fall Harvest Ideas with you! From crafts, to recipes, to home decor and more...we have you covered for Fall inspiration!

Check the gallery below and visit some of my blogging friends to see their awesome ideas!!
You might also enjoy: