It is no secret that I love hot cocoa and steamers, like my pumpkin pie steamer and vanilla steamer!  I also really love my spiced apple cider recipe!  Basically I am a non-coffee warm drink addict!  Yum!  And so today I am really excited to share with you my latest creation!  A Chocolate Gingerbread Steamer!  Yum, yum, extra yum!  This Chocolate Gingerbread Steamer is warm and delicious and tastes just like a winter day should!  It is a little bit of spice and a little bit of sweet and the right amount of foamy goodness!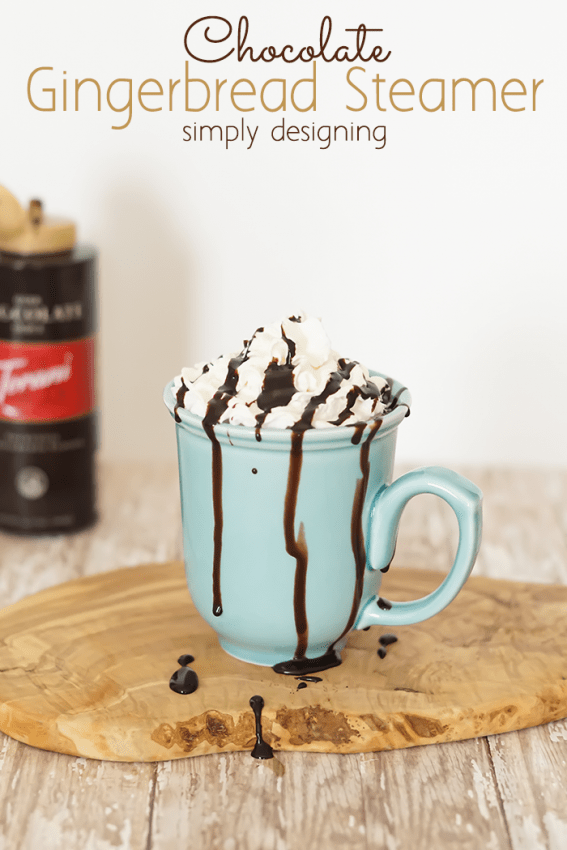 And the best part is that this is an incredibly simple recipe to make!  So check out my yummy recipe below!  And a big thanks to Torani for sending me this syrup to try out!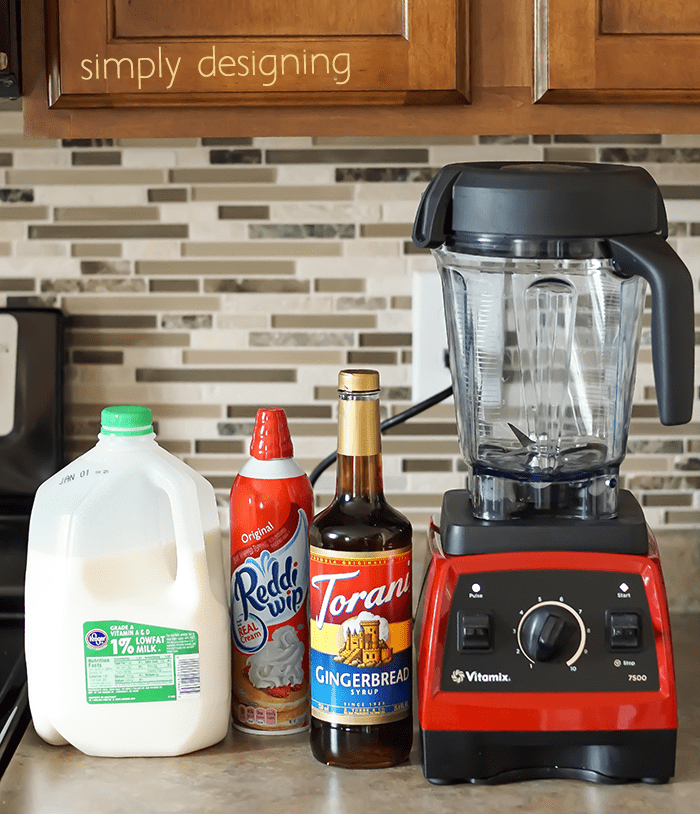 Chocolate Gingerbread Steamer
Ingredients:
Directions:
Place milk and gingerbread syrup into a Vitamix blender.
Turn speed to variable 1 and start your blender.
Slowly turn the speed up to variable 10.
Allow to blend for 5 minutes until steam is coming out of the top.
Slowly turn speed down to variable 1 and turn the blender off.
Pour frothy milk into a cup, top with whipped cream and chocolate sauce!  And enjoy!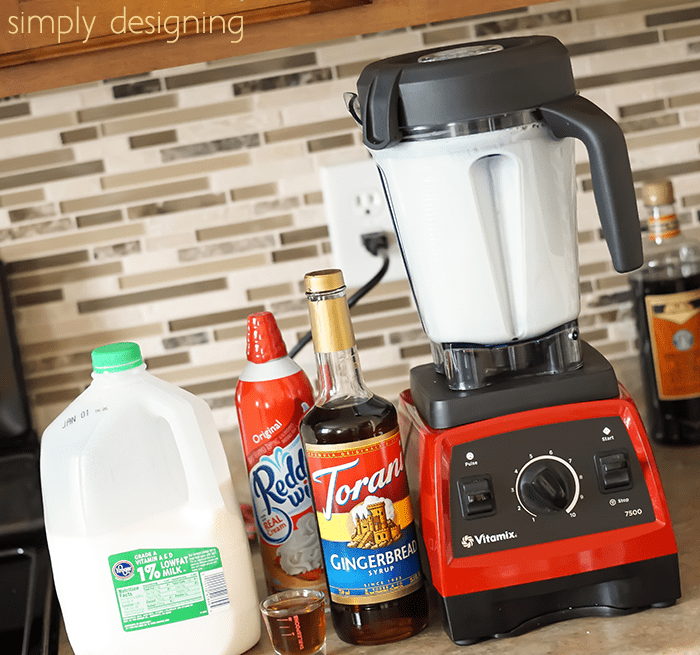 How fun and simple is that!?  Did you know that you can actually heat foods in Vitamix?  My Chocolate Gingerbread Steamer came out the perfet warm temperature and the mixing added a bit of air to the milk so it was a little frothier and lighter then straight warmed milk!  It is the perfect way to make warm drinks this winter season!
If you don't have a Vitamix, go grab one here!  (affiliate link)  I really love my Vitamix 7500 in red!
Or you can heat your milk in the microwave then add your syrup and stir.  Top with whipped cream and chocolate sauce and enjoy that way as well!  It is a tasty drink either way!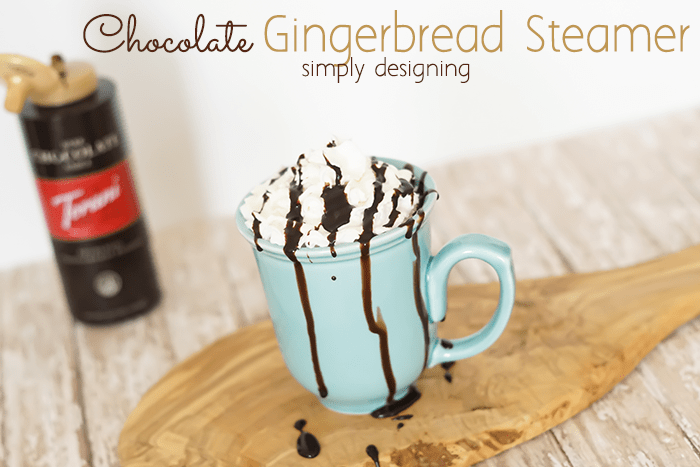 You might also enjoy: