This post brought to you by Dollar General. All opinions are 100% mine.
I am still hard at work finding and creating fun neighbor and friend gifts for this holiday season!  I love to start handing out gifts early and I love to have a variety of items too!  So today I am excited to show you this really fun and simple gift idea: Peppermint Bark Hot Cocoa!  (in a cute mason jar too of course!)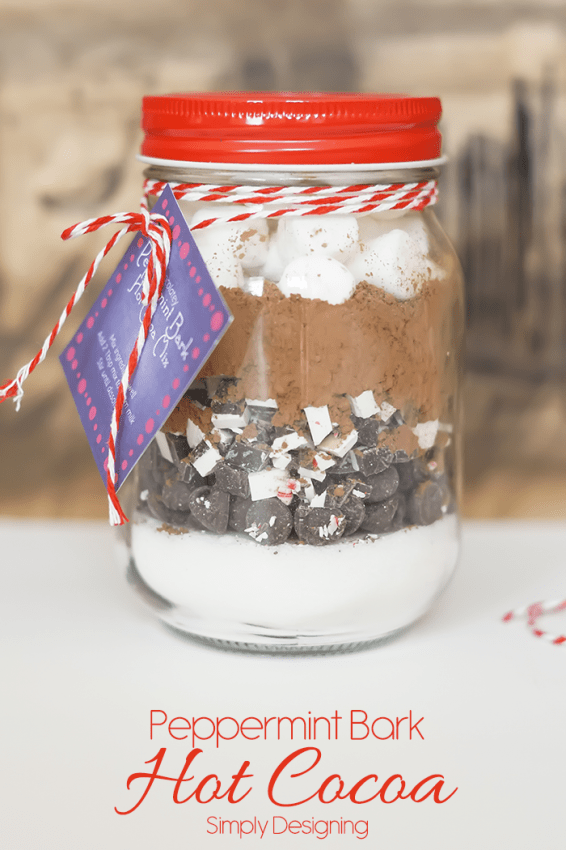 I took a quick trip over to the Dollar General and snagged all of the items I needed to create this Peppermint Bark Hot Cocoa mix quickly.  I had no problem finding everything I needed to create this gift. I spent about $16 but I created 3 of these jars, so the cost per gift ended up only being about $5.33 per gift, and I have TONS of left overs to create many more of these gifts which would only make the cost per gift go down!  I just need to snag a few more $1 mason jars and I can quickly whip up a few more.  I was thrilled about getting a great deal on everything I needed and I am really excited to give this to a few friends this holiday season!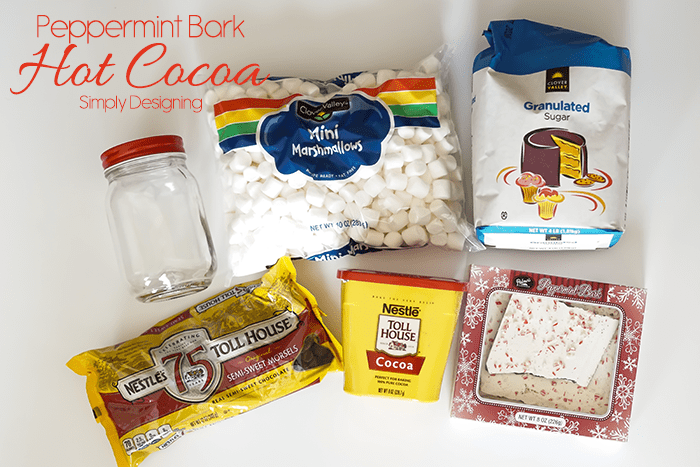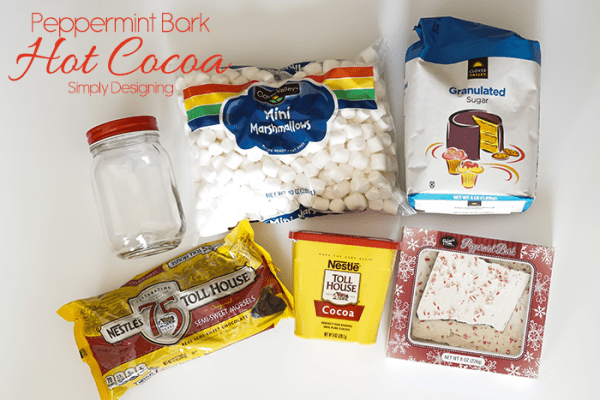 To create Peppermint Bark Hot Cocoa mix, you will need:
pint size mason jar
½ cup sugar
¼ cup chocolate chips
¼ cup chopped peppermint bark
⅓ cup cocoa
mini marshmallows
wax paper (optional)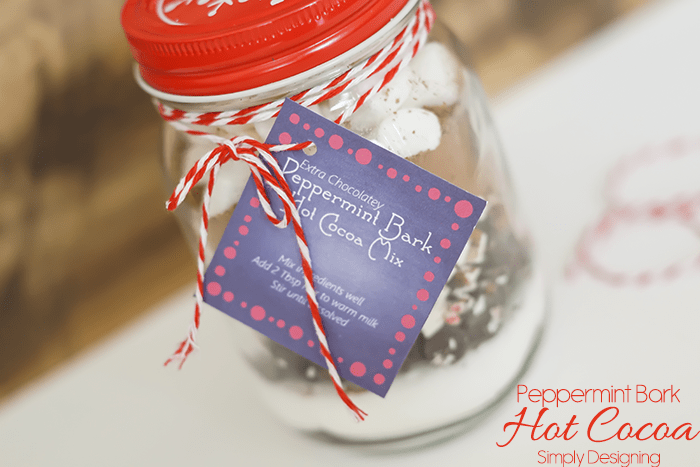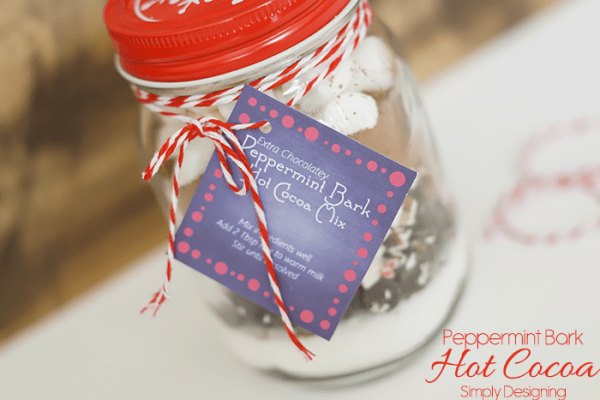 You can either mix your ingredients together, or layer them as I did.  To help keep the layers separate I divided them with a round piece of wax paper!  You can't see the wax paper at all, but it helps keep a layered look to this gift! I began by adding sugar to the bottom, then my chocolate chips, then my peppermint bark, the cocoa and finally mini marshmallows on top! This gift turned out so pretty and impressive looking!  And the best part is that it was inexpensive and quick to create! I even made a quick printable tag to go with this!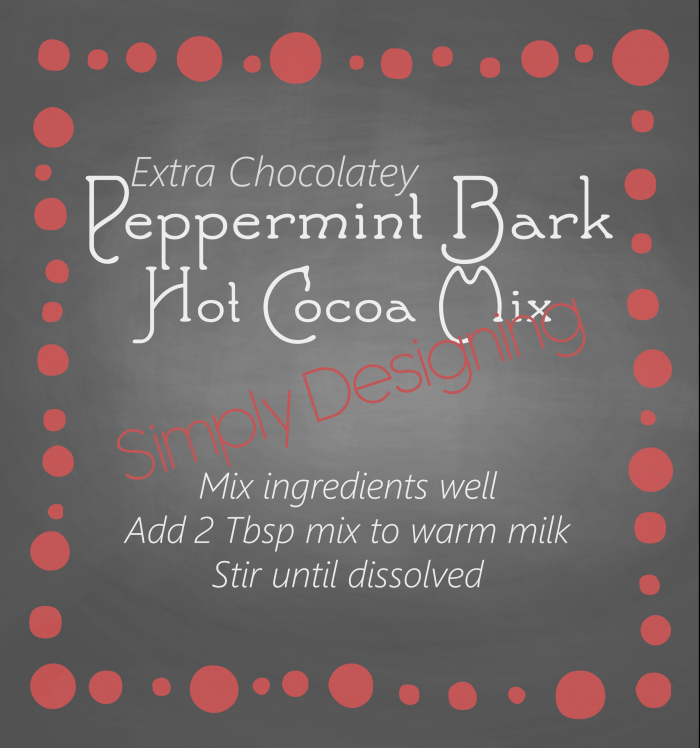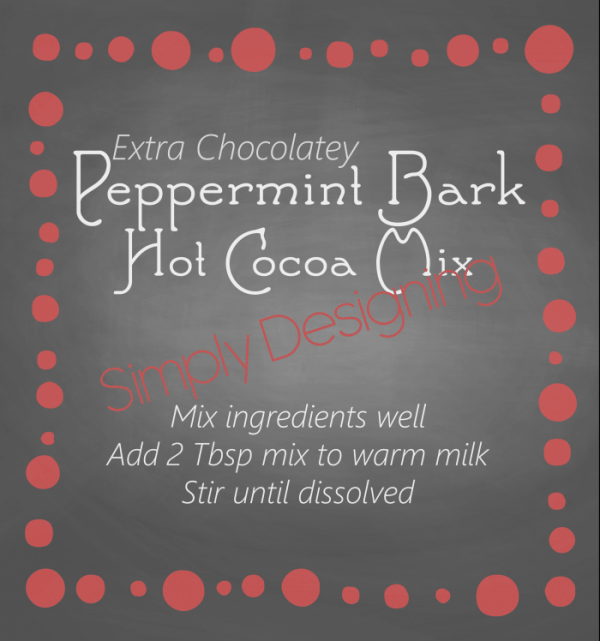 Go HERE to download the non-watermarked version of this printable tag.  For personal use only.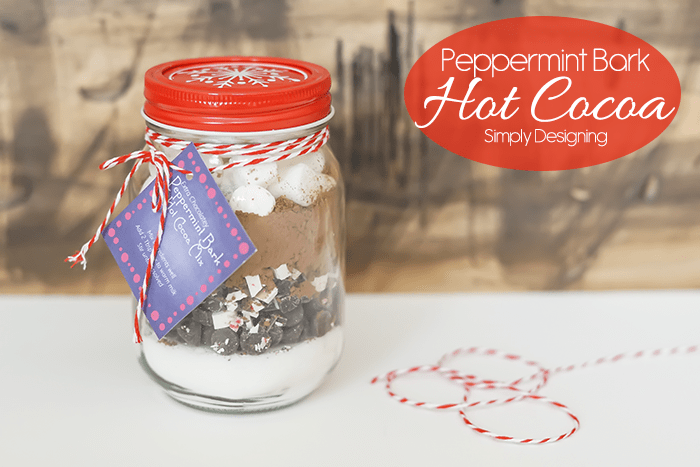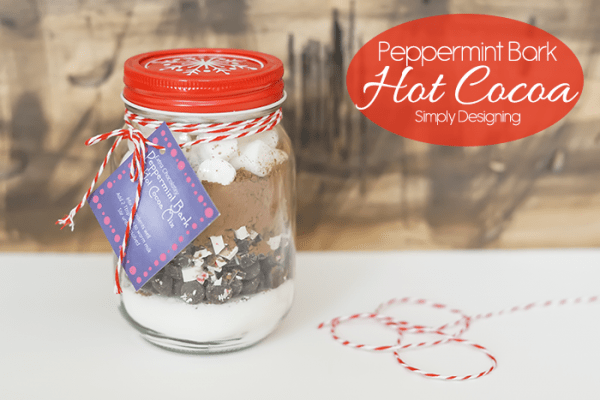 Find more Dollar General Holiday Inspiration here!
Here are a few other fun and simple gift ideas: