Good morning! If you are anything like me, you love to do things yourself! I often find I can come up with a better solution, better recipe, better project etc when I create something myself. One of the things I have loved doing recently is researching ways to get rid of so many chemicals and toxins that are in our home and replace them with better options. Most of the time, that means I am just buying something else instead of what I used to buy. Easy peasy. Sometimes, it means I experiment with making things myself. If you follow me on facebook, you might have seen my facebook live where I made Lavender Body Wash! If not, you can catch that live video here or keep reading to get the full directions and recipe for homemade body wash below.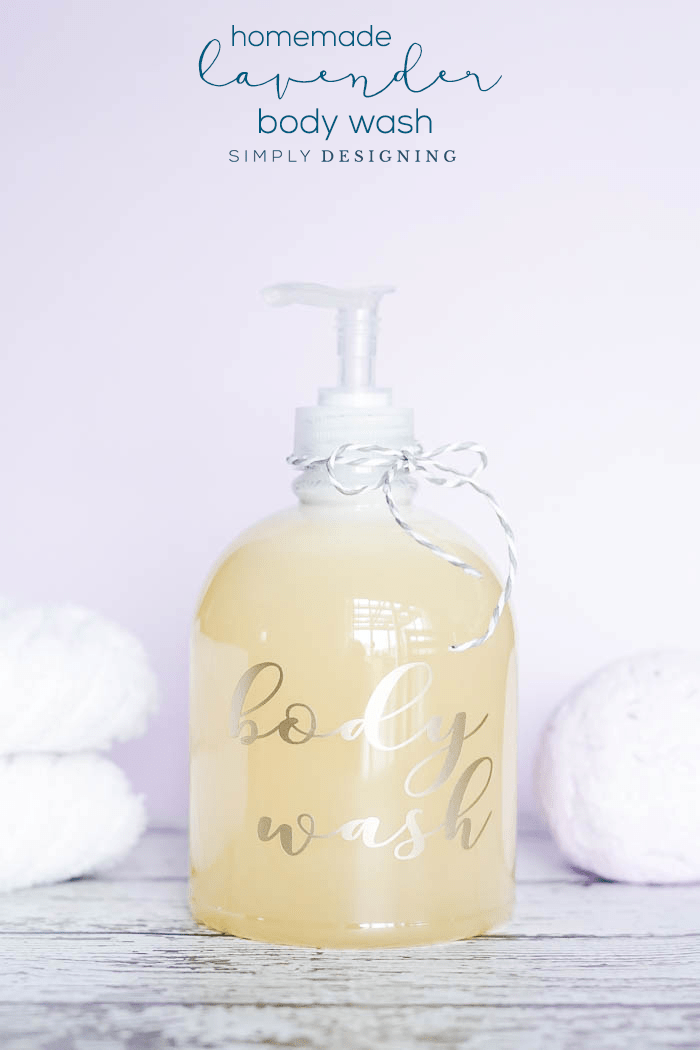 Because our skin is the largest organ in your body, it is important to pay attention to what we are putting on our skin. Sadly, so many soaps, detergents and lotions are full of stuff that isn't so great for your health. So I decided to do a little research and create my own DIY body wash recipe! I decided to make this particular body wash lavender scented because I plan to use it for my baby and kiddos and they bath and shower at night, so I knew the lavender oil would help create a calming and relaxing environment for them. But if you prefer another scent, you can definitely change the essential oil that you use in this recipe!
I would recommend that you use only therapeutic grade, pure essential oils. Using something like a fragrance oil or an oil you get from the grocery store, big box or order from many online sources just aren't great quality. And quality matters when you are putting it on the skin of you and your family. I always recommend using Young Living Essential Oils because in my research I have come to the conclusion that I like them best. BUT, you need to make your own decision and choose what is best for you and your family. You can also leave this natural body wash unscented too! (If you want to read more about why I chose Young Living go HERE.)
Alright, now on to the DIY body wash recipe!!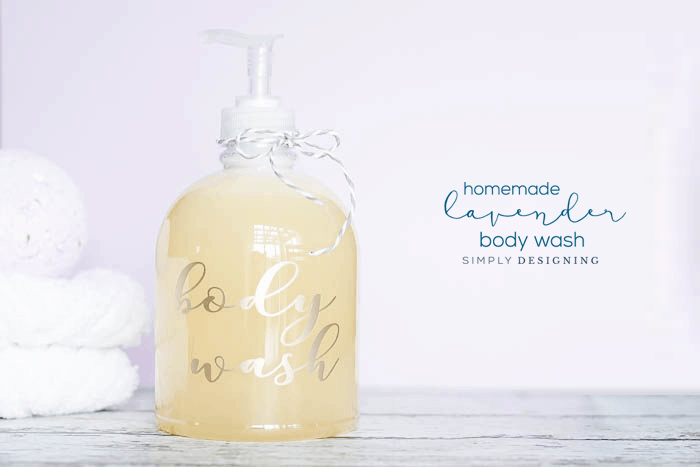 (affiliate links included for your convenience)
DIY Body Wash Recipe
Ingredients:
Other Items you May Want:
I used my Silhouette CAMEO to cut out vinyl words that say "body wash" from Campagne Vinyl that I got from Expressions Vinyl. After the words were cut, I removed the excess vinyl from the backing paper (weeding) and then I placed a piece of clear transfer tape over top of the words and removed the backing paper. Then I placed this onto my dispenser and removed the clear transfer tape.
After the label was on the container, I mixed my ingredients together and poured them into my container.
Easy as can be!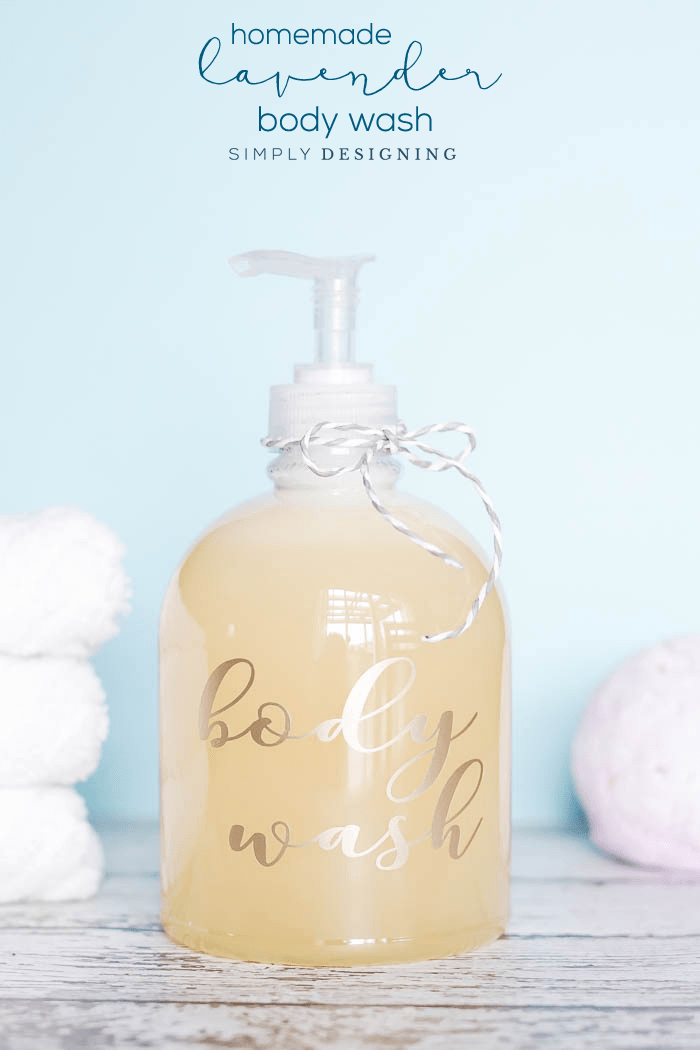 One quick word about the essential oils. If you don't already have an account, you can sign up HERE to join and purchase your starter kit today! Remember to use sponsor and enroller #1858838. I recommend snagging the Premium Starter Kit because it has 11 of the most used essential oils plus a diffuser. And don't worry, if you sign up with me, I will set you up with some amazing resources so that you know exactly how to use them and so you will never feel lost!
Of course you can use whatever scent of essential oil you prefer, however, since I used plastic containers (because I was worried about my kiddos dropping the bottle in the shower and it breaking), you will want to stay away from citrus oils. Citrus oils can break down the plastic, so just avoid them if you are using a plastic container. But if you want something other than lavender, I would suggest trying Stress Away (has a lime and vanilla smell to it), Valor (good to promote a sense of surety), Northern Lights Black Spruce (for the men in your life) or Jasmine (for the women in your life.)
If you liked this post for a homemade lavender body wash recipe, you might also enjoy: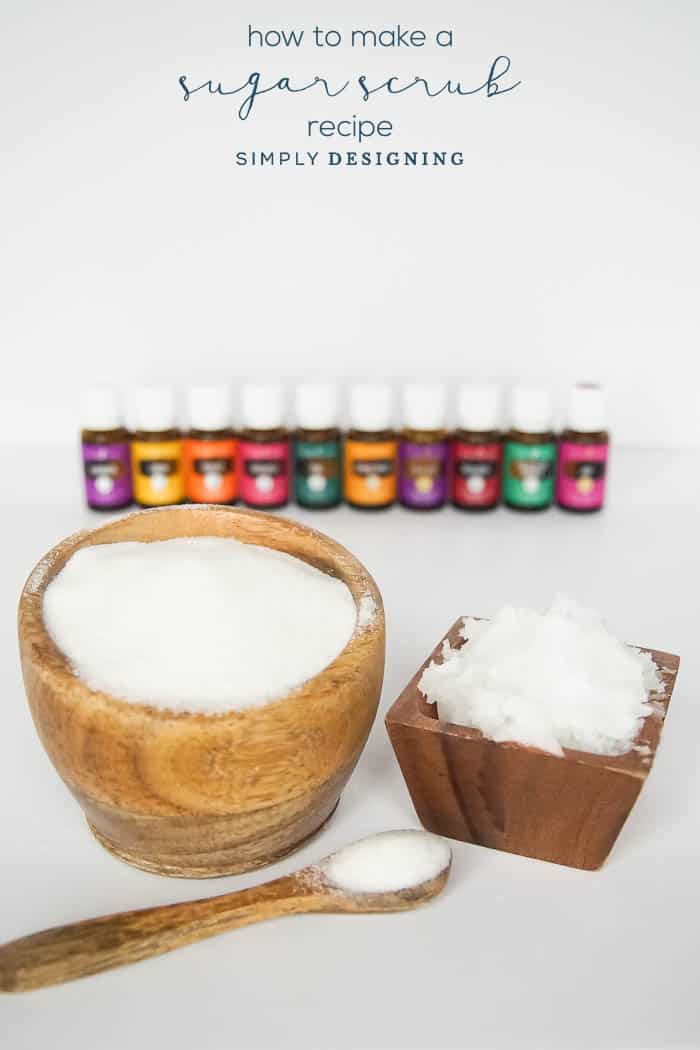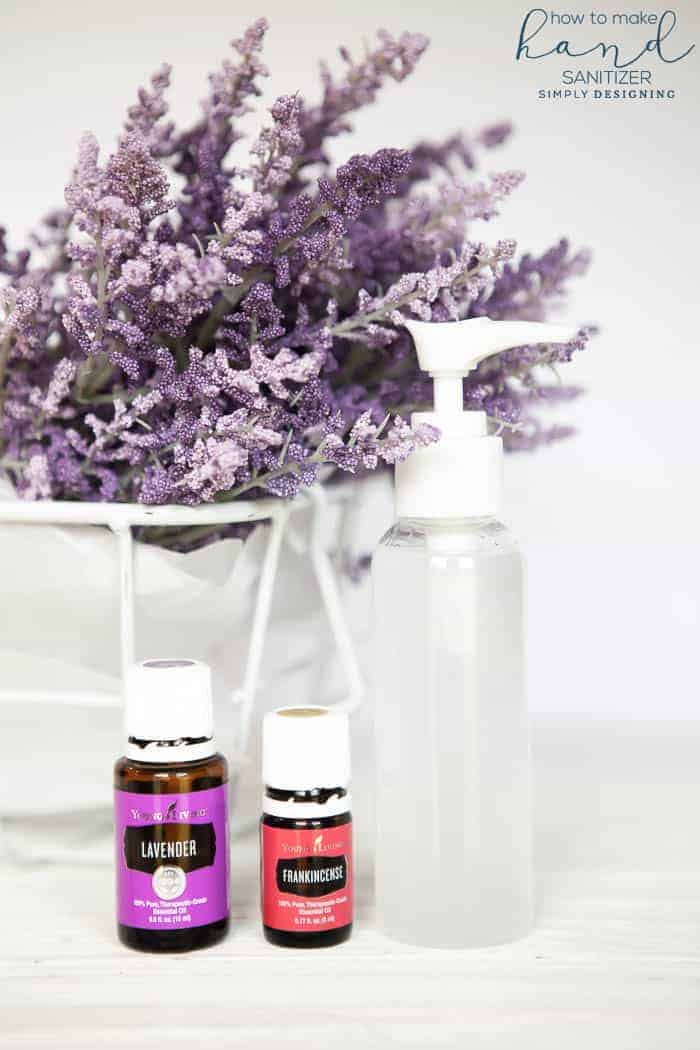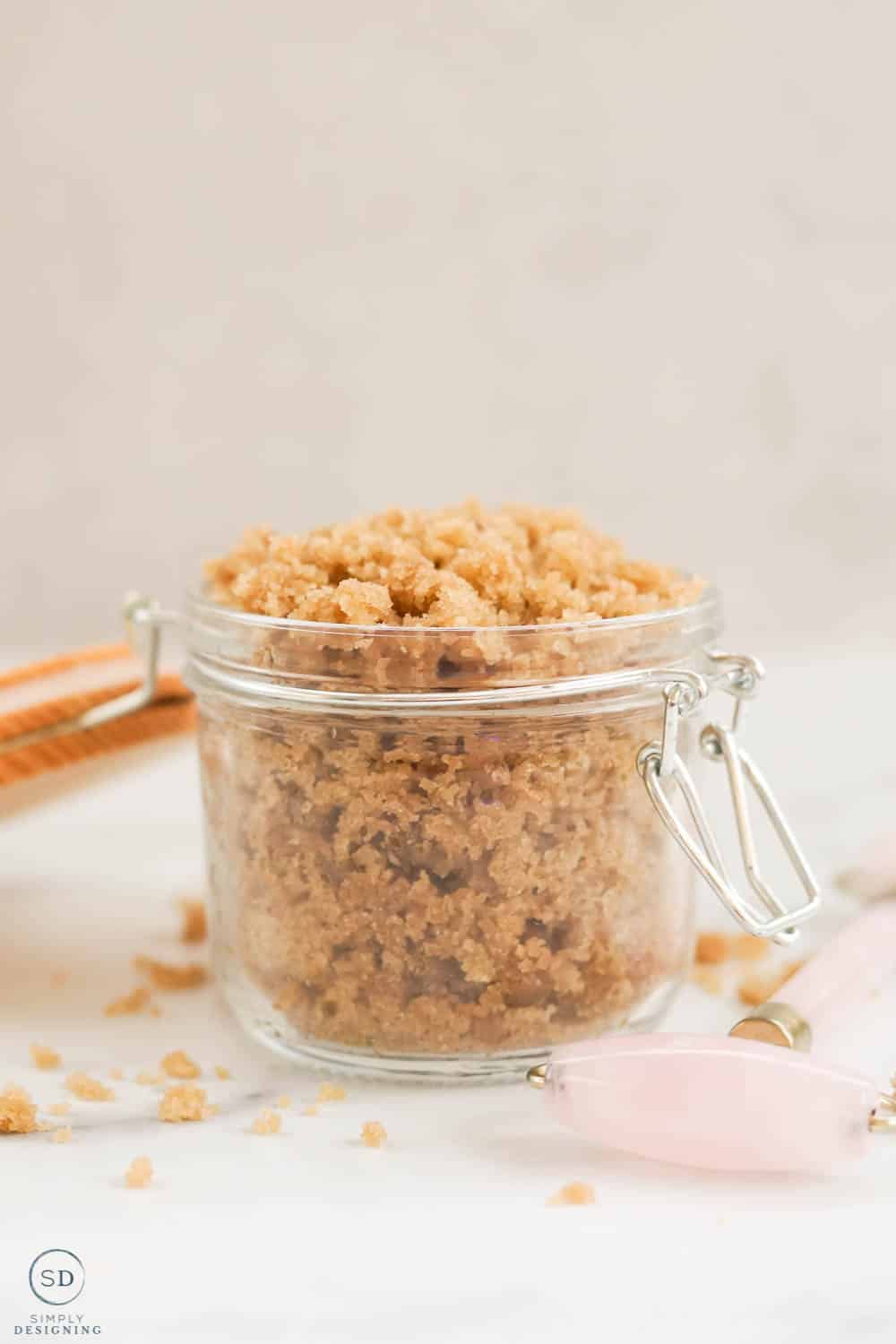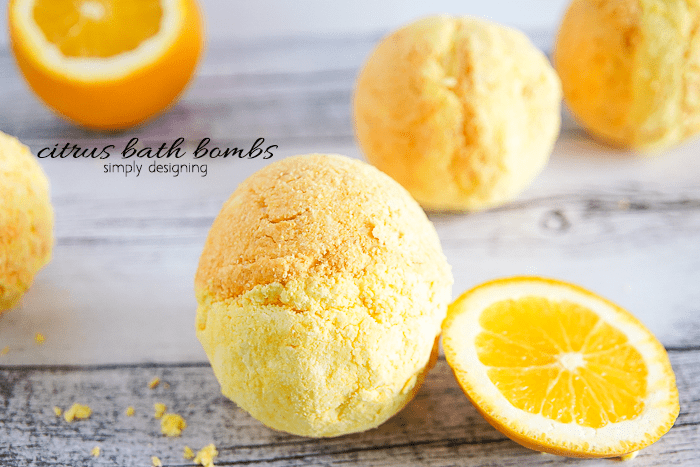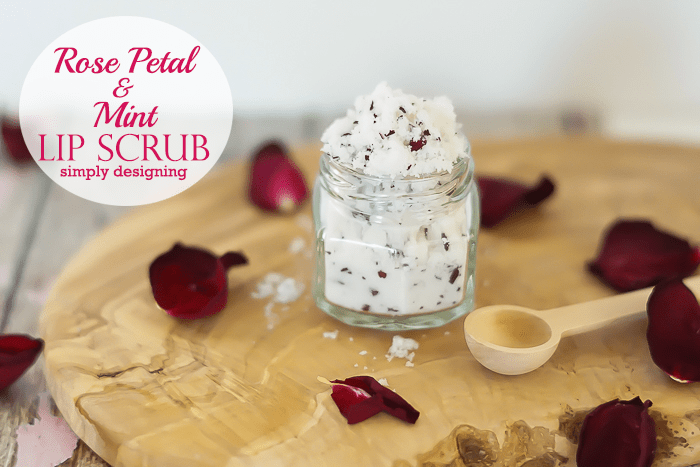 Rose Petal and Mint Sugar Scrub for your Lips