This is a sponsored post written by me on behalf of Hot Tools. All opinions are 100% mine.
My daughter has the most beautiful, long, thick hair and we love styling it together, so today I'm excited to share how to create Easy Beach Waves for Long Hair. I know I don't share a lot of hair tutorials, but I have a ton of Beauty Ideas you should check out HERE. I know how hard it can be to know how to do your girl's hair, and also to teach them to do their own hair as they get older (I'm in both stages right now with both of my girls) and so I thought this fun and simple tutorial would be helpful to every mom or dad of a girl who wants to create beautiful beach waves in their hair. Keep reading for the full tutorial.

Easy Beach Waves for Long Hair
Beach waves can come in many different forms. Some people prefer beach waves a little looser, some prefer them a little more tight and together, but I find that if I create them a little tighter in the morning, by mid-day they are often the perfect combination of loose, wavy and curly.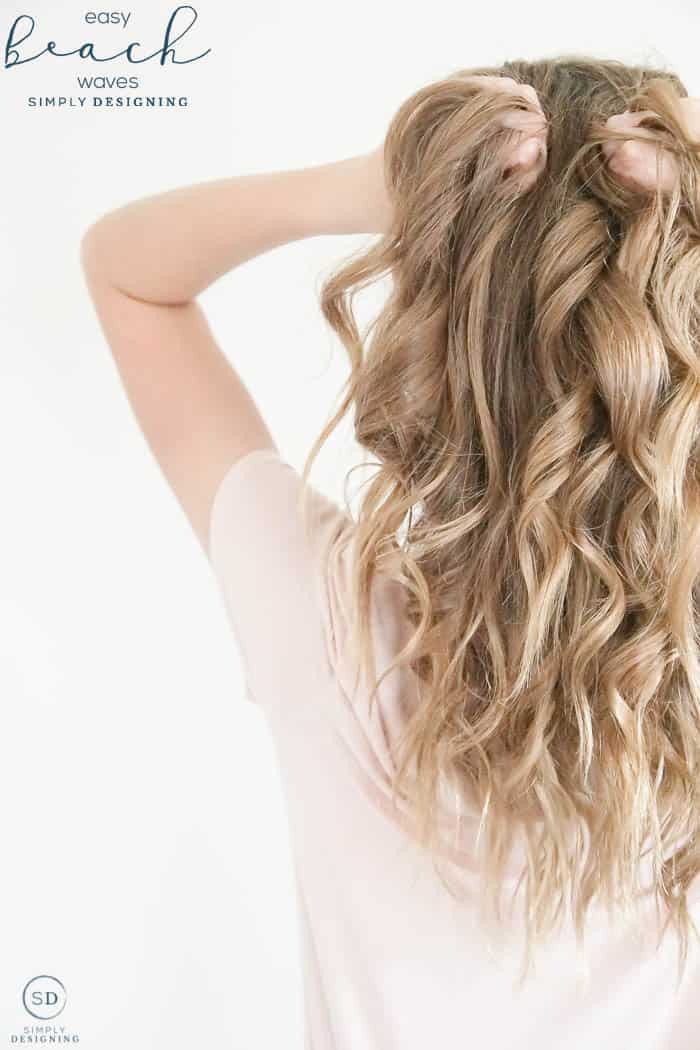 Everyone's hair is different though so it may take some experimenting to get it just right for your hair.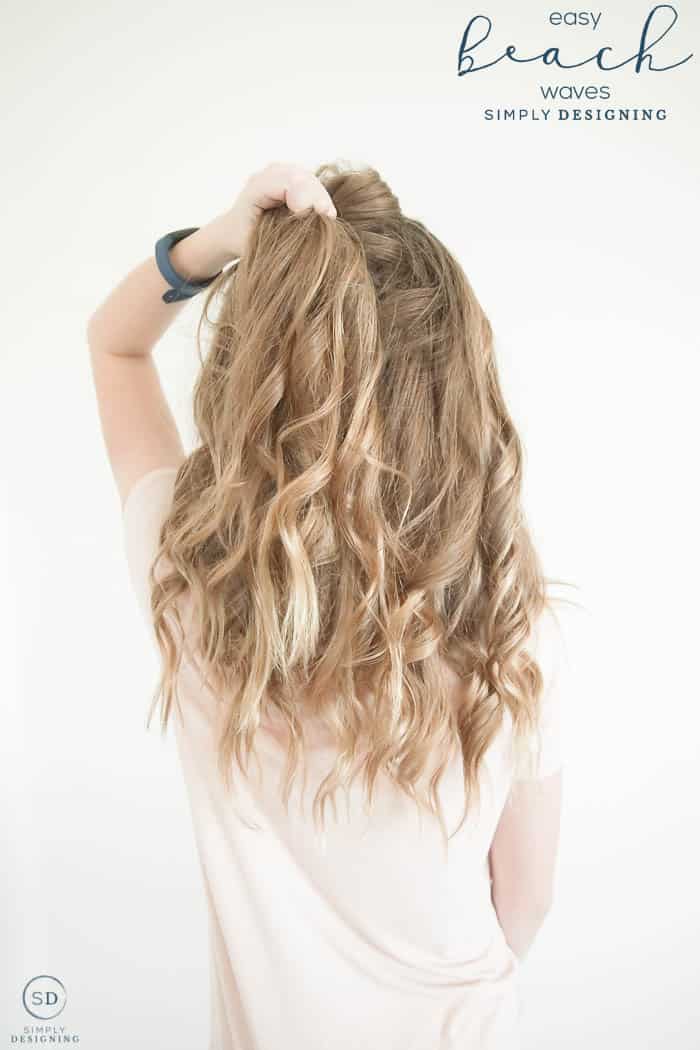 The size of curling iron you use will impact the end result as well, so feel free to play around with different size curling irons too.
How to create easy beach waves:
Since I wanted to create this look on my daughter, I had her shower and wash her hair first. She doesn't need to wash her hair every day (I don't either), but I love to start the week with freshly washed hair and a cute beach wave hairstyle! After she washed her hair, we put it up in a towel and let the towel soak most of the water out of her hair. Then we put Mirah Hair Oil from Young Living on the ends of her hair to help smooth out the texture, and a heat protectant to help protect her hair from the hair dryer and curling iron.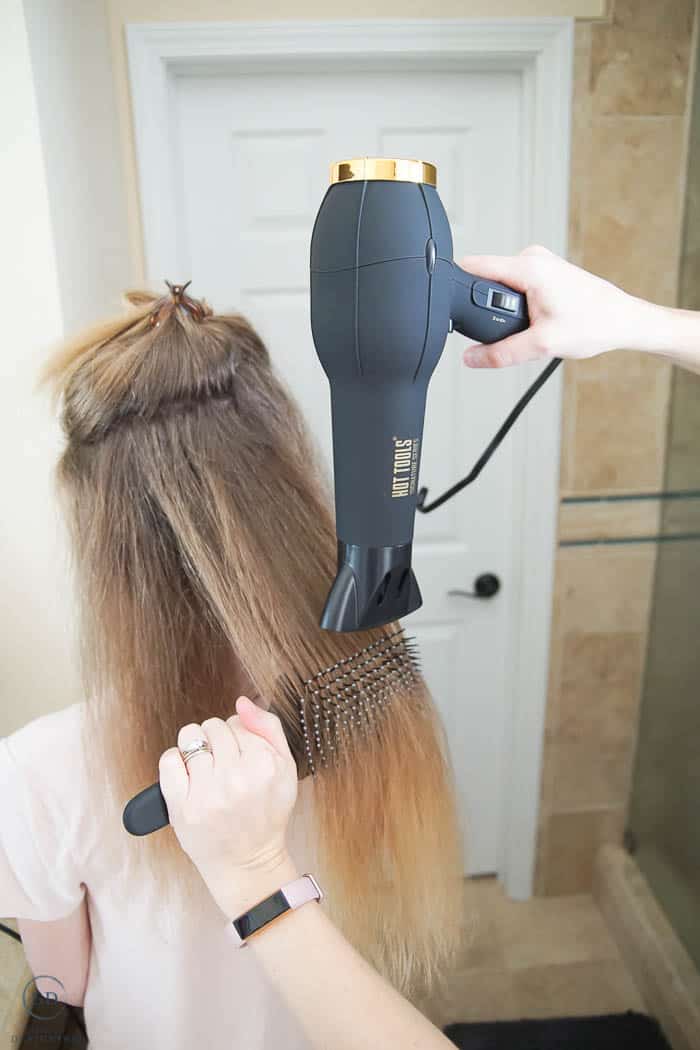 Next, I began to blow dry her hair using a Hot Tools Signature Series Blow Dryer. I am quite particular about my hair dryers, and really love how quickly this blow dryer gets the job done!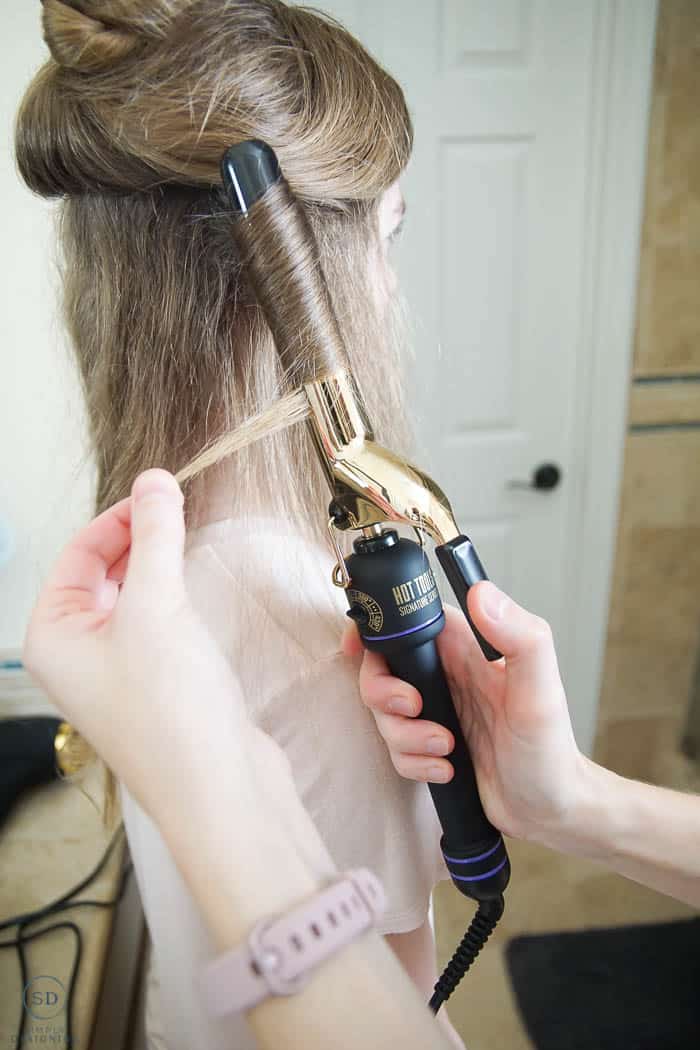 After her hair was fully dried, I used a clip to clip up the top portion of her hair and I began to curl the bottom part of her hair with a Hot Tools Signature 1" Curling Iron.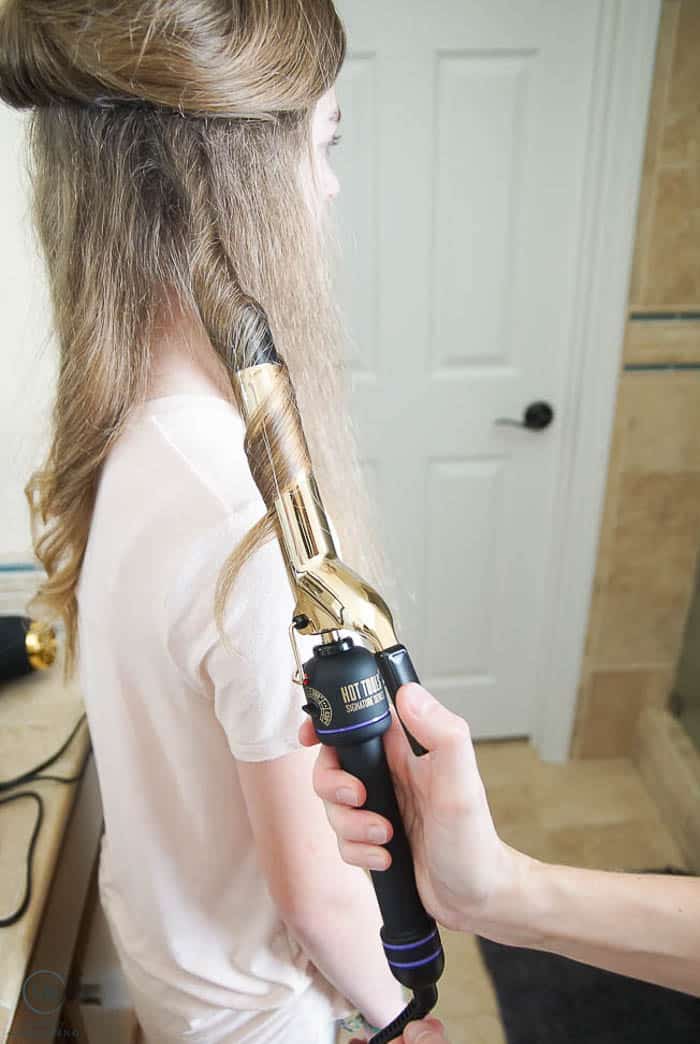 Taking a small section at a time, I wrapped the hair around the curling iron except the bottom 1 - 1 ½ inches of hair. I let the curling iron stay in her hair for a few seconds and then, keeping the clamp closed, I pulled the curling iron straight down. This will let the top portion stay curled but will straighten the bottom inch or so of hair giving the hair a softer, more beach wave look.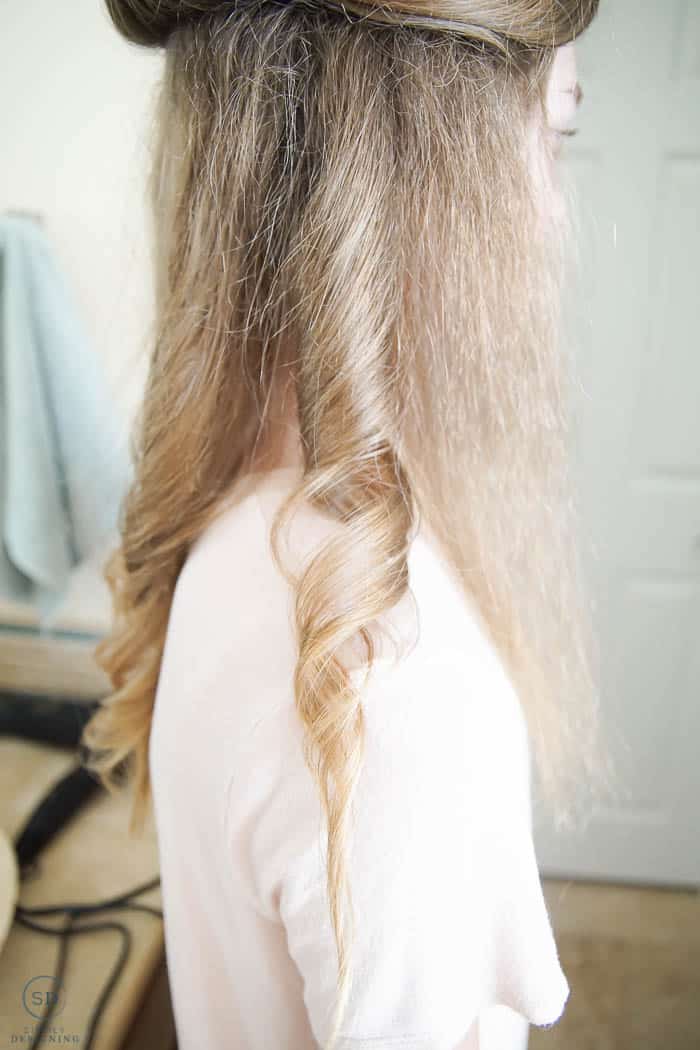 The best thing about beach waves is that it doesn't have to be perfect, you can curl bigger and smaller pieces, let some pieces be a bit more straight at the ends...the less "perfect" the better!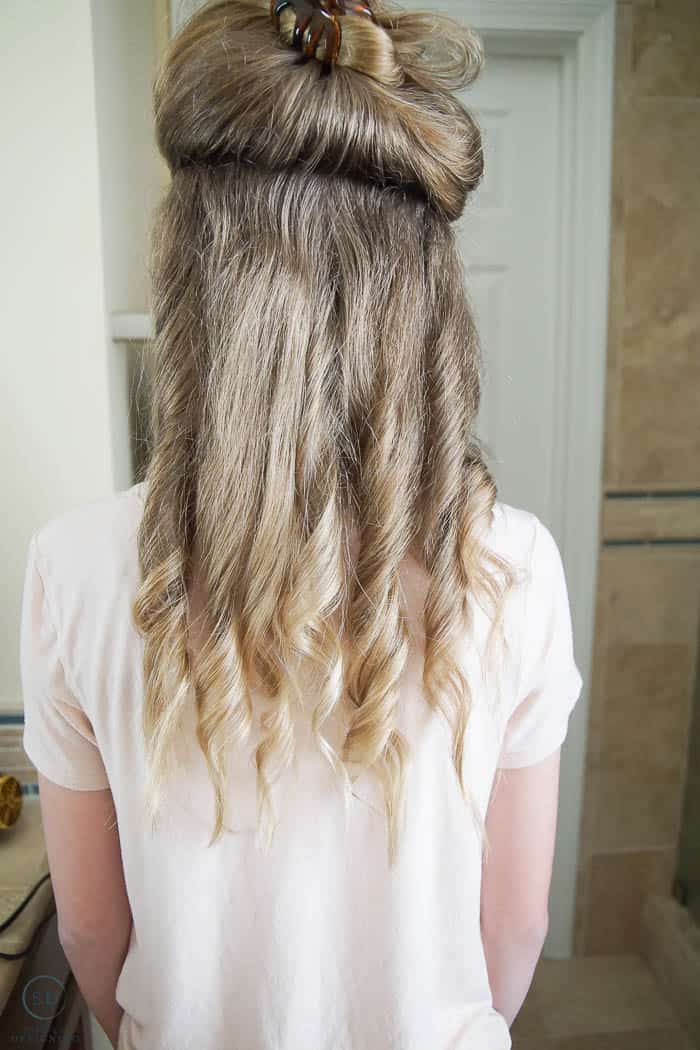 Once all of her hair was curled, I used my fingers to comb through her hair to loosen and break apart the curls to give it a more relaxed beach wave look.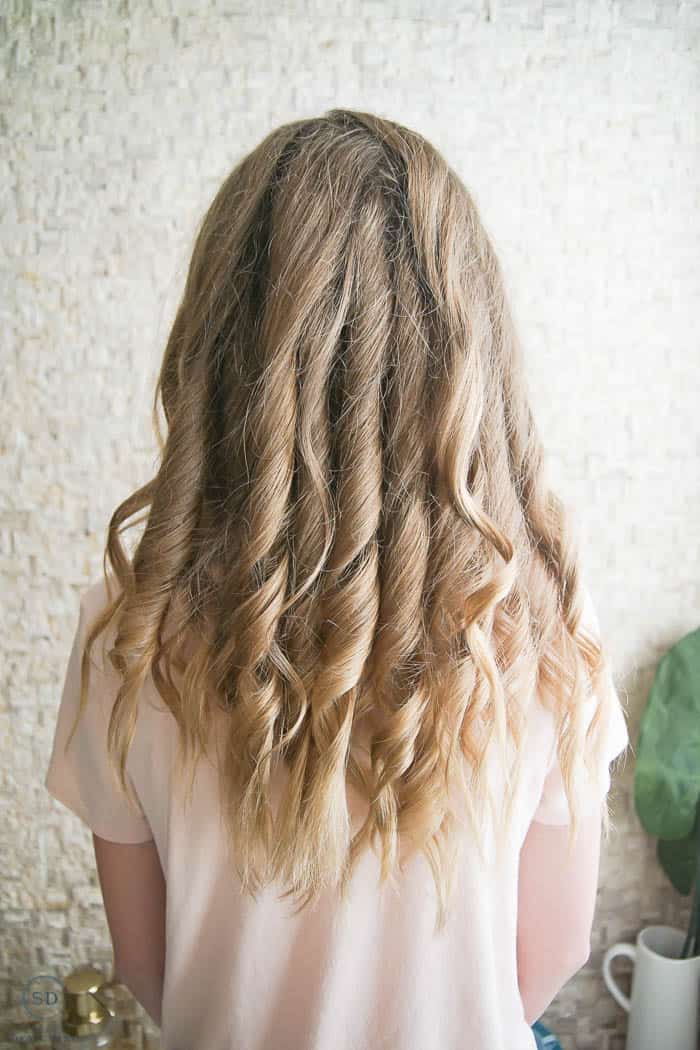 I just love how easy it is to create beach waves in my daughter's hair. It is so easy, that she can now do it on her own too!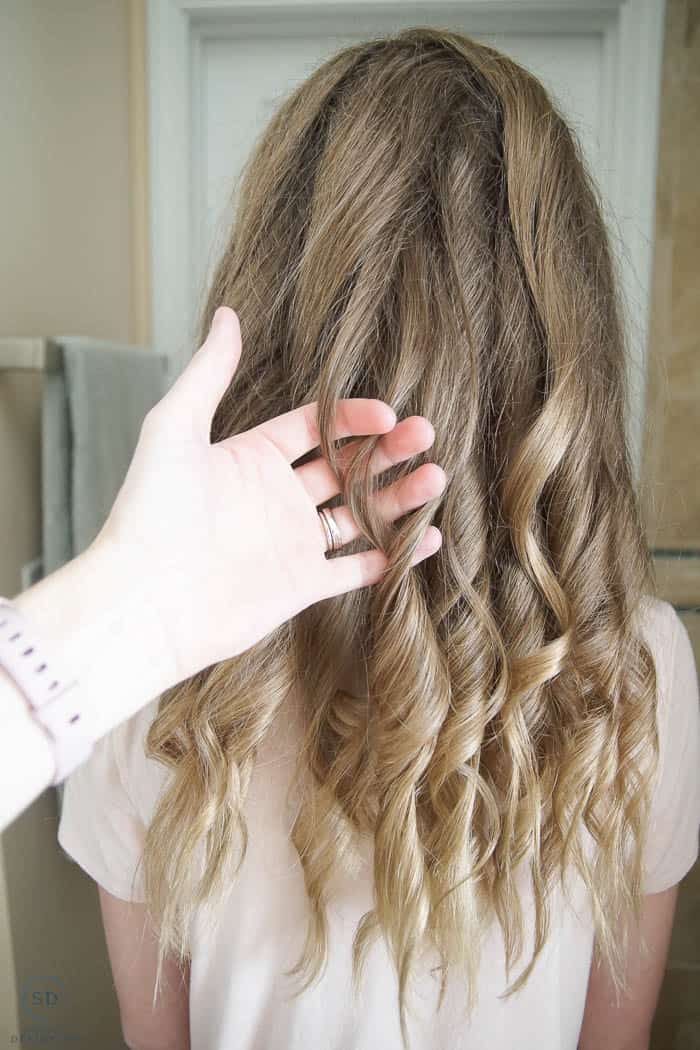 I have used Hot Tools products for many years, and I love their new Signature Series that is available at Walmart and Amazon. I now have their curling iron, flat iron and blow dryer and love how well they all work. I am excited that this professional brand of products is now easily accessible to everyone because "Everyone Deserves Beautiful" and having great hair styling products can help us all look and feel our best.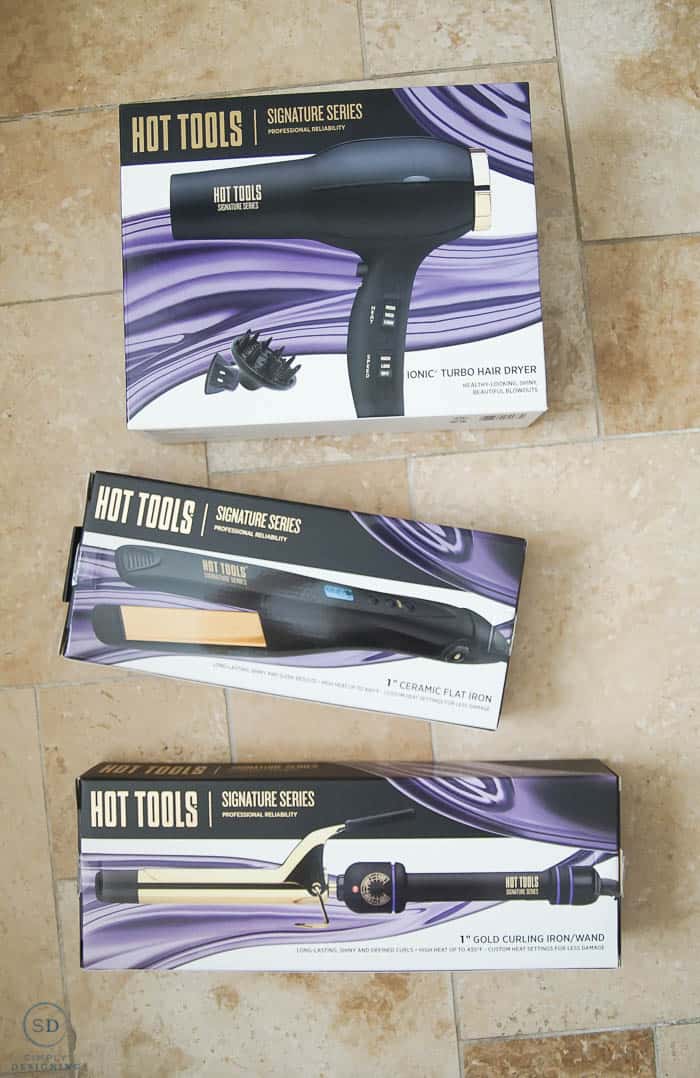 This beach wave look is the perfect look for women of all ages and hair lengths, and is an easy, go-to style for the workplace, at home, or any event you may need to attend! It is so versatile and easy and looks amazing on everyone.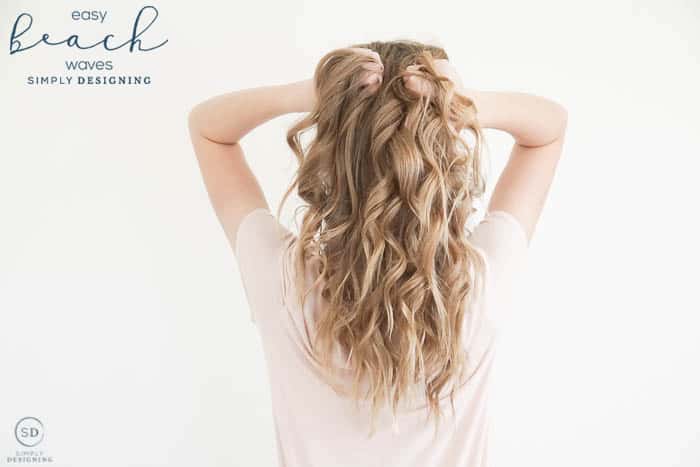 If you enjoyed this post about easy beach waves for long hair, you might enjoy these posts too:
7 Simple Self-Care Ideas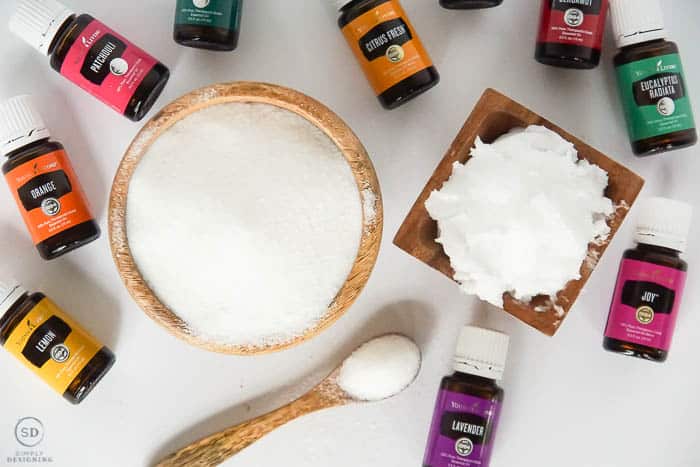 How to make a Homemade Sugar Scrub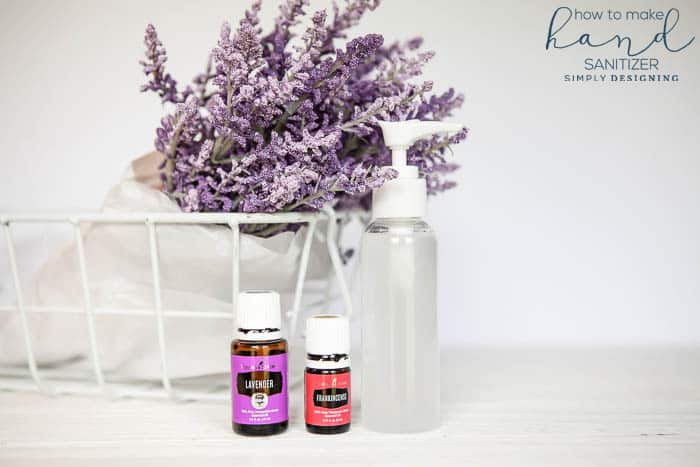 How to make Hand Sanitizer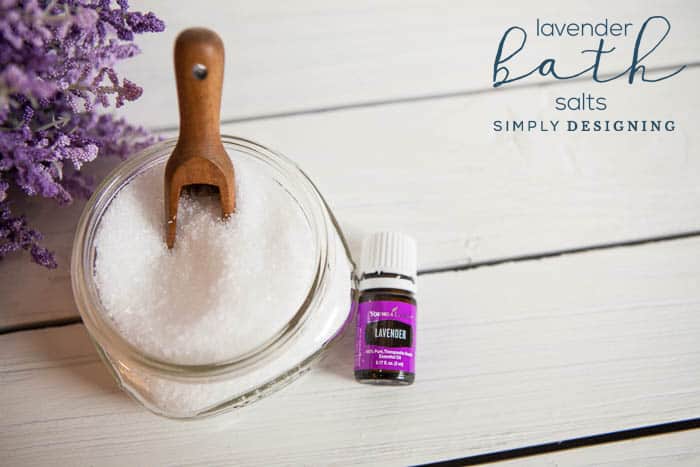 Lavender Bath Salts