My kids love decorating Easter Eggs!  In fact, looking back over the years I have a LOT of Easter Egg ideas on my blog!  From Polka Dotted Easter Eggs to Gold Dipped Easter Eggs.  And these Mousse Filled Chocolate Easter Eggs are absolutely scrumptious!  So today I am thrilled to partner with PAAS to share these super cute and fun DIY Foil Easter Eggs!  These are so fun to make, my kids had a blast!  And you don't want to miss our short one minute video where my daughter shows how to apply to the foil design to the Easter Eggs at the end!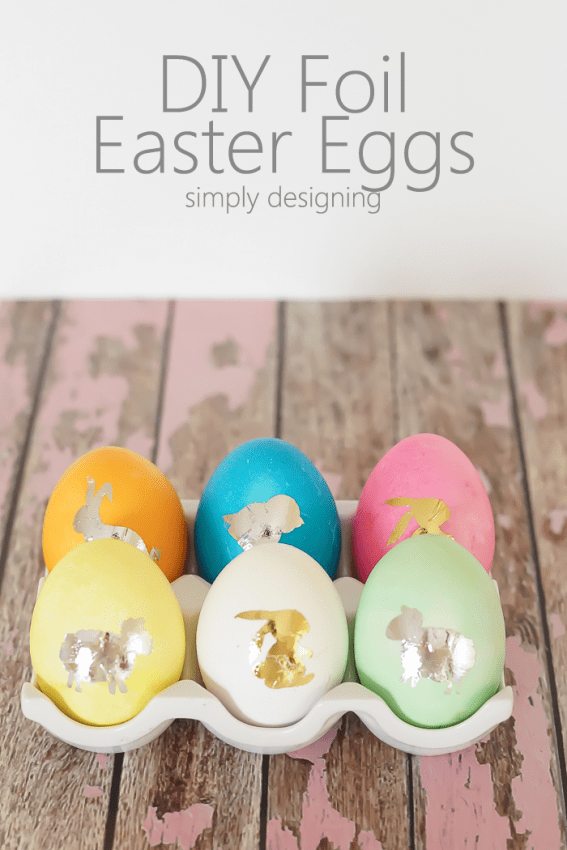 This post was brought to you by PAAS.  All opinions are 100% my own.  Find out more about their products here or connect with them on Facebook.

I received the best box the other day from PAAS with a wide variety of fun Easter Egg dying kits.  From Tie-Dye to this new Flashy Foil kit, I was surprised at how many awesome options there really are for Easter Egg decorating kits!  But I couldn't resist giving this Flashy Foil kit a try!  What can I say, I am a sucker for gold-leafed, gold-dipped and metallic things!  So I was hoping to create a fun metallic look to my Easter eggs this year.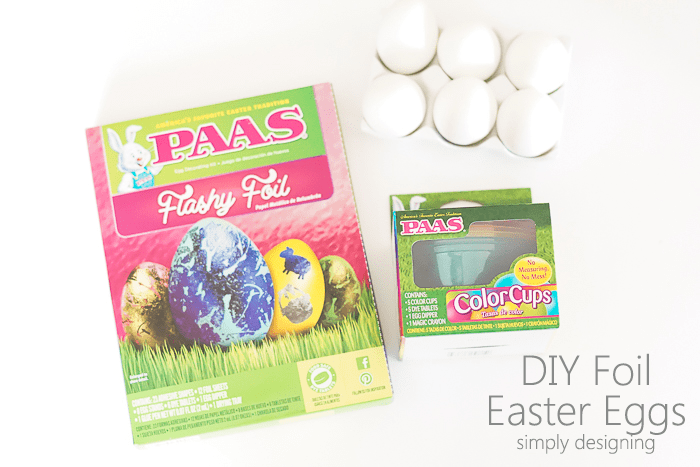 DIY Foil Easter Eggs
First I hard boiled a few eggs and let them cool and dry completely.  Then I let my kids dye the eggs.  I added vinegar as per the instructions to get more vibrant egg colors.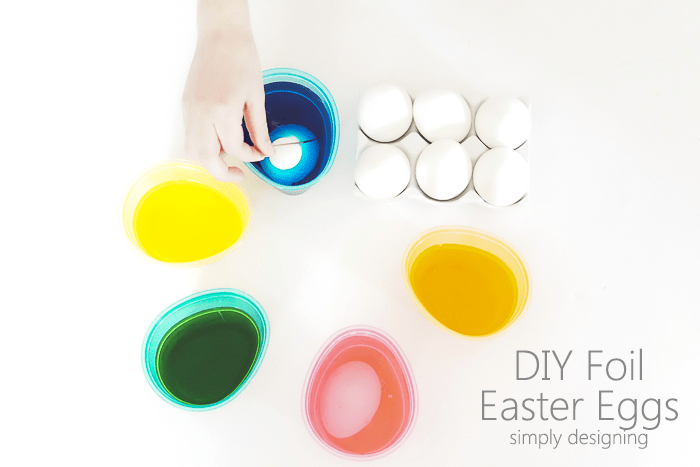 My kids seriously love dying eggs, it is so much fun!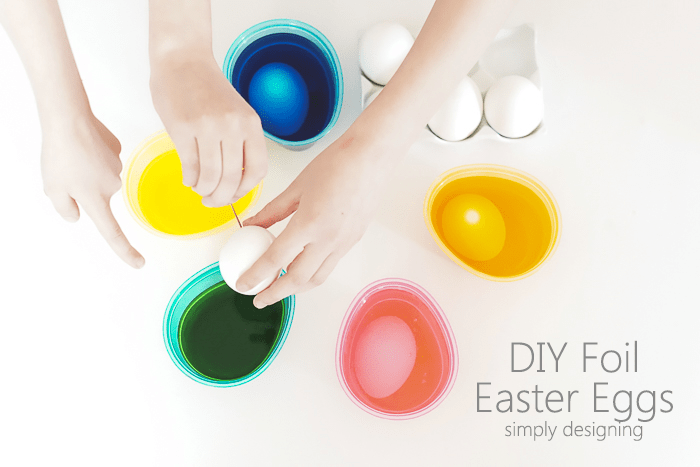 I let the eggs sit in the dye for several minutes to achieve fun bright colors and then we removed the eggs and let them dry completely.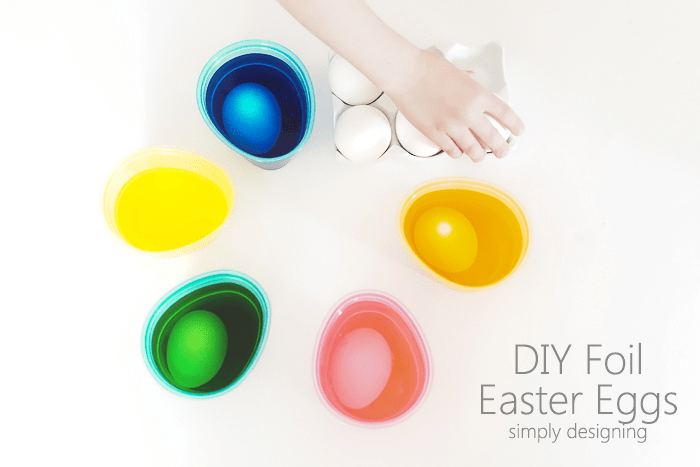 After our eggs were dyed and dried, we applied our foil designs to the Easter Eggs.  Using the enclosed double sided stickers and the foil, this Flashy Foil kit really was simple to use to create cute foil designs on our Easter Eggs.
Watch this one minute video where my 8 year old daughter shows you how simple it is to apply the foil designs to the Easter Eggs!  It is so cute and easy and perfect for kids to do!
Isn't that so fun!?  And I love how unique and fun these eggs really are!  These DIY Foil Easter Eggs are so cute!!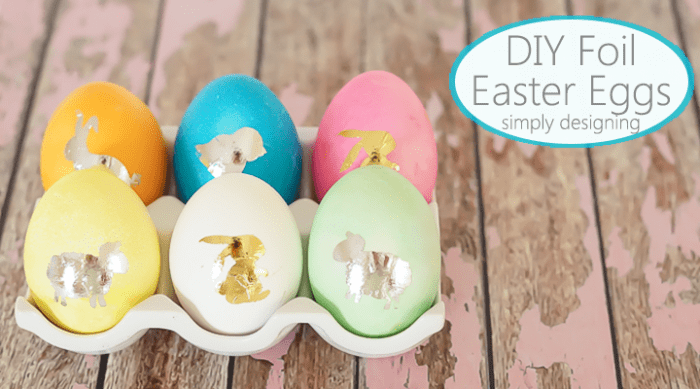 Be sure to 'Like' PAAS on Facebook for details about the Ultimate Egg Off Easter Egg Contest starting 3/18. You could win $1K!