I am part of the Make It Fun Team® with FloraCraft® and I am thrilled that they helped make this post possible today.
I have had a lot of fun creating fun and festive holiday tree decor over the years like these Shabby Ruffle Burlap Trees, these Yarn Christmas Trees and my Ruffle Flower Topiary.  And so when FloraCraft sent me a box full of foam trees this holiday season, I was really excited to come up with another fun way to use them!  So today I am thrilled to show you my Gold Holiday Tree Decor!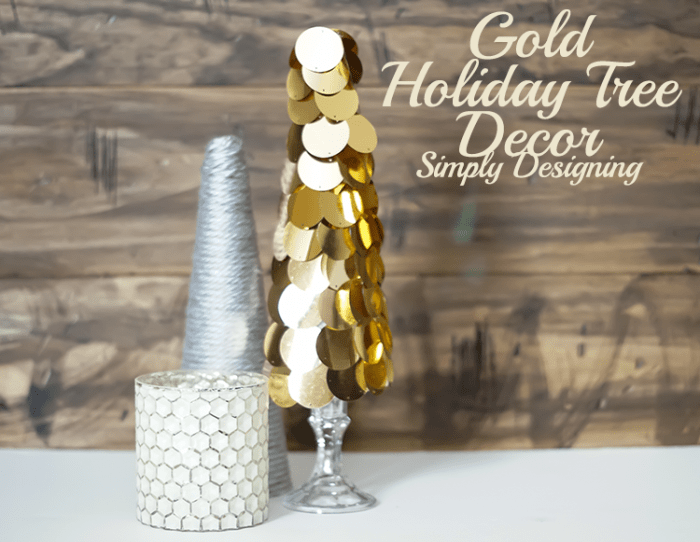 To create this Gold Holiday Tree Decor, you will need:
FloraCraft® Make It: Fun® Foam Cone (any size)
Gold Metallic Flat Sequins, 40 mm
Straight Pins
Candle Stick Holder
E6000 Glue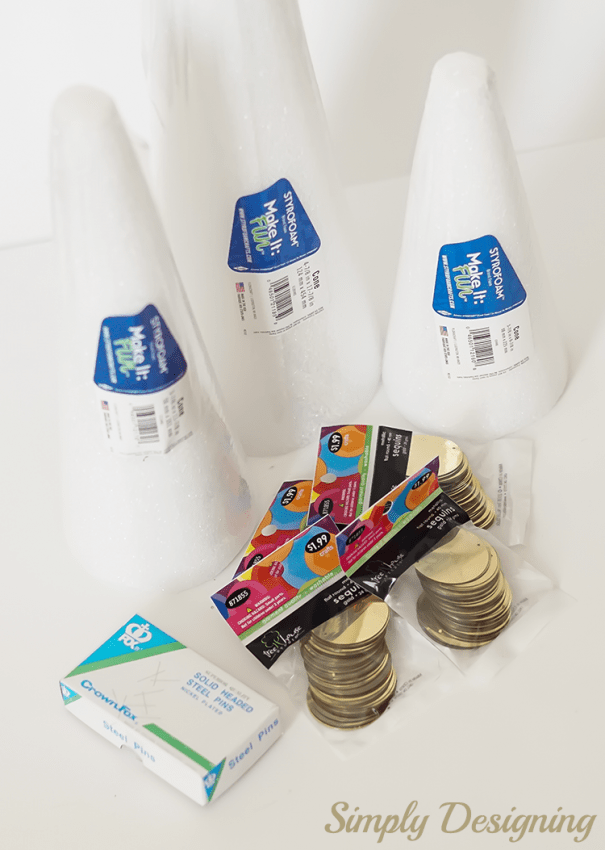 You can use any size Styrofoam cone you desire, just remember that the larger the cone, the more sequins you will need.  I used a cone that is approximately 12" tall and I used about 35 sequins.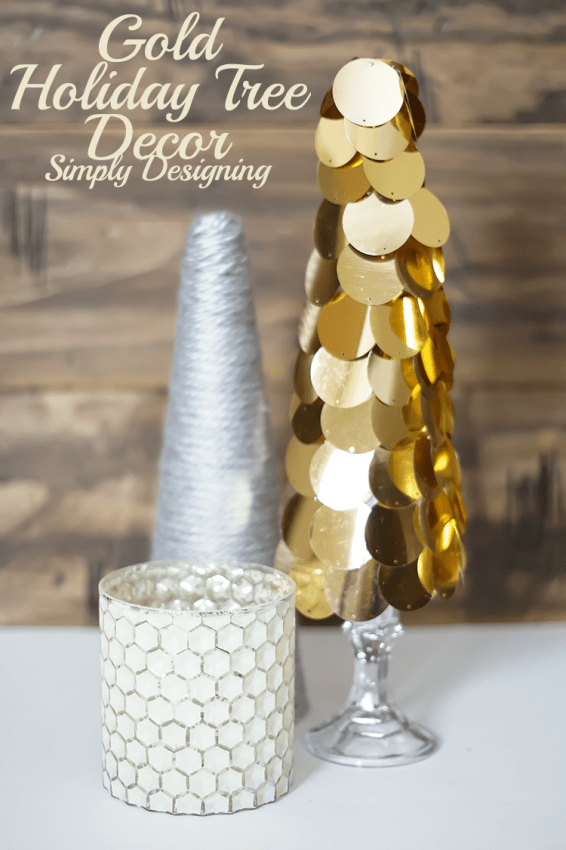 This holiday tree decor is really so simple to make!  You will unwrap your cone and, beginning at the bottom, use your straight pins to pin the sequins into the cone.  You will want to overlap the sequins to try to cover as much of the cone as possible.  Continue to add sequins to the cone until it is fully covered.  I trimmed one sequin to cover the top of the cone.
If you would like this to stand a bit taller, you can use E6000 Glue to adhere the Styrofoam cone to a candle stick holder.  But this is completely optional.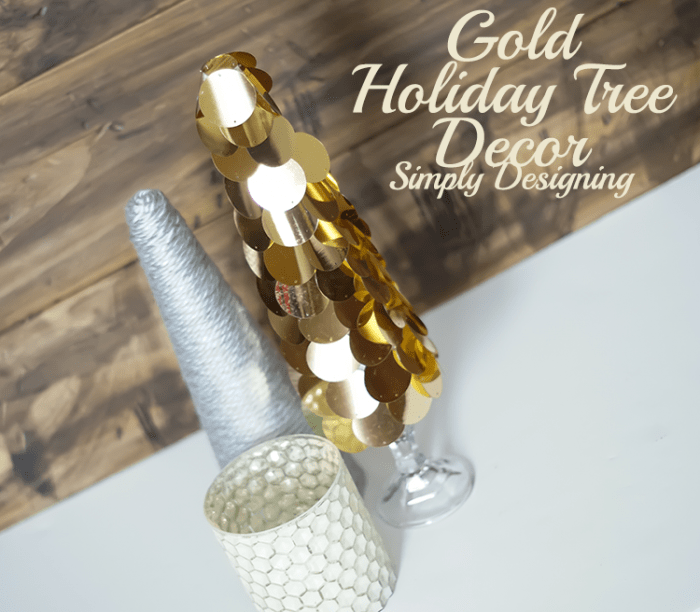 I love how quick this craft is and how it adds a modern flare to your holiday decor!  I can't wait to pull out the rest of my holiday decorations and add this in the mix this year!
You might also enjoy these other Styrofoam Cone ideas: