I love making my own body and hand scrubs! They are such an easy personal care product to make, so inexpensive and also easy to customize! Which makes these right up my alley! These also make incredible gifts!! So they are perfect for the holiday season, birthdays or would be the perfect gift at a wedding! This grapefruit mint sugar scrub is one of my favorite smell combos ever because it is uplifting and inspiring, bright and minty all in one! Plus is does a great job exfoliating your skin and is something I love to keep on hand in my shower for regular use! This is also perfect to keep by the kitchen sink to give your hands a good scrub after washing all those dishes. Hello #momlife. I am so excited to share how to make this grapefruit mint sugar scrub with you today!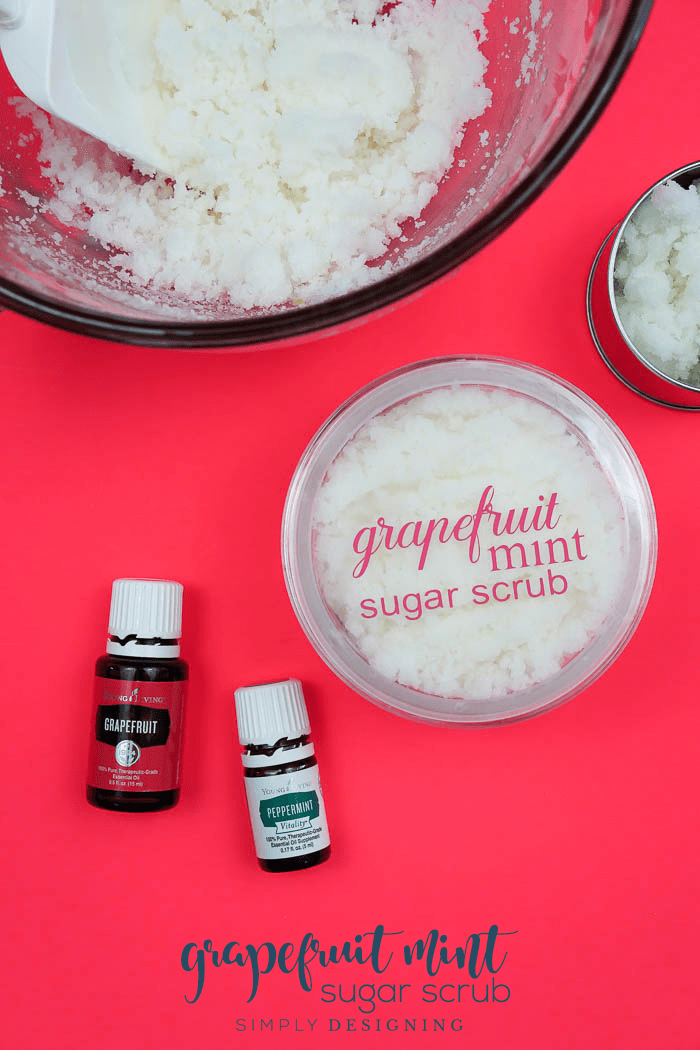 Grapefruit Mint Sugar Scrub Recipe
Snag a glass or metal bowl and mix the following ingredients together:
5 drops Young Living Grapefruit Essential Oil
5 drops Young Living Peppermint Essential Oil
¾ cup granulated sugar
¼ cup coconut oil (melted)
You can add more or less essential oils, sugar and coconut oil depending on how strong you want it to smell and how thick you want the mixture to be!
You can catch my video of how to make this below:
It is important to store this in a glass or metal container.
I created a fun little label using my Silhouette Cameo and pink vinyl and added that to the front.
This sugar scrub is seriously the perfect gift and I love to give it to friends, family and neighbors! And everyone always loves getting a scrub as a gift!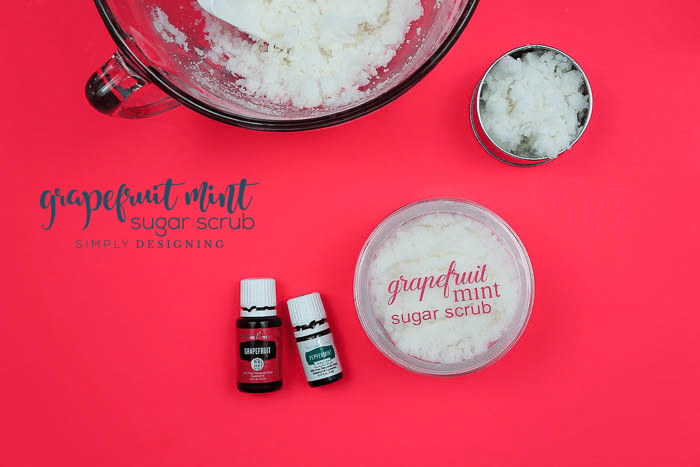 You can, of course, customize this to your own liking. So if you don't like how grapefruit smells, you could also sub it for orange, lemon or lavender! Get creative and enjoy creating!
If you don't currently purchase essential oils, but want to get started, head to www.yl.pe/4dws and use 1858838 for the sponsor and enroller code and you can get started right away! There are so many therapeutic and health benefits of using essential oils and I would love to help you learn all about them and guide you on your oily journey!
Before You Go...I have a new E-Book!
I have super exciting news! I have a brand new digital book sharing 20 amazing scrub recipes with you! I am also doing a really deep dive into ingredients, substitutions, and frequently asked questions so you will be armed with all the information you need to create scrubs on your own! Go HERE to purchase.

You might also enjoy: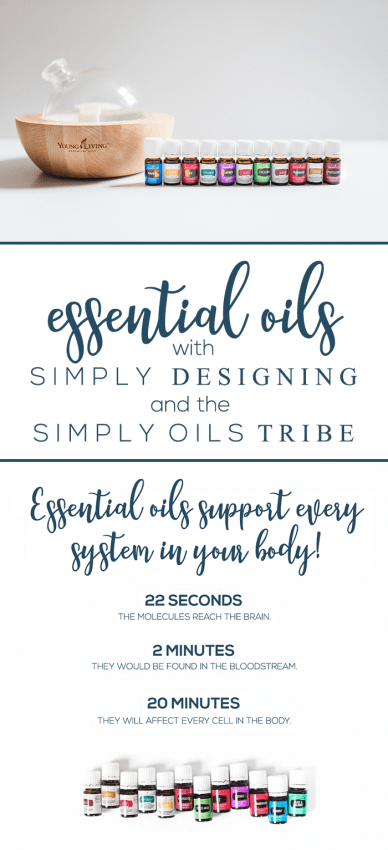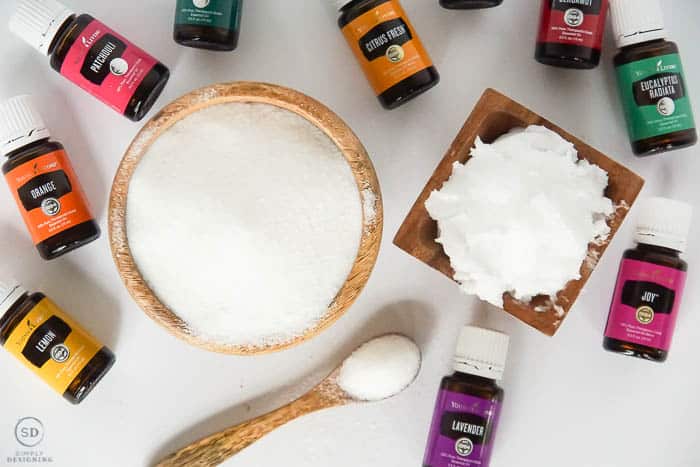 How to Make a Homemade Sugar Scrub Recipe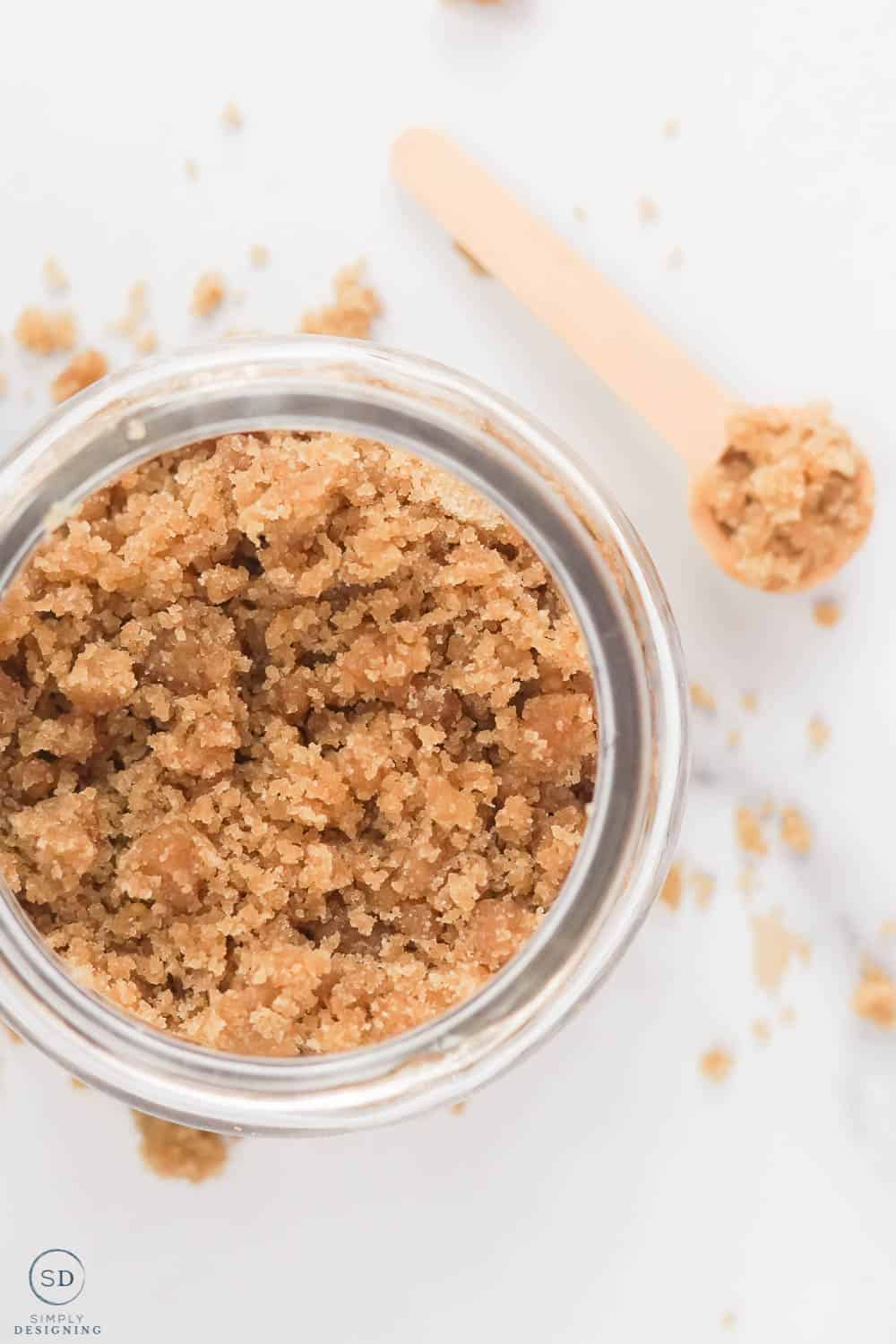 Pink Lemonade Brown Sugar Hand Scrub