I recently discovered how to make soap and it's really fun and simple!  Be sure to check out my Kids Soap Tutorial HERE.  You can see my sweet daughter actually make soap all by herself!  And today I created some really fun and festive handmade oatmeal cinnamon soap!  This makes a perfect holiday gift, for men or women.  It smells amazing and only takes a few minutes of hands-on time.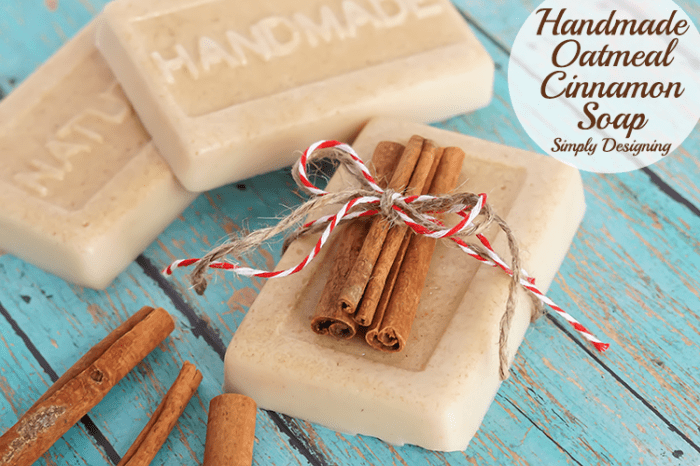 The other day I hinted that I was buying a few supplies online for an upcoming project and I was so excited when my supplies arrived the other day!  I got to work immediately creating this Oatmeal Cinnamon Soap and love how it turned out.
(affiliate links included for your convenience)
Here is how to make soap easy and quickly:
Soap Molds (I used plastic soap molds in the past, but silicone molds like I linked to are actually much easier to use.)
Cooking Spray (Optional, but highly recommended if you have plastic molds.  Non needed for silicone molds.)
Cinnamon Sticks (optional)
Jute (optional)
Baker's Twine (optional)
How to make soap step by step:
First, cut your Oatmeal Soap base into smaller pieces and place it in a microwave-safe dish.  Microwave the soap on a lower power for 30 seconds at a time, stirring in between.  Once the soap base is melted, add your cinnamon bark essential oil and stir well.
Coat your soap molds with a thin layer of cooking spray if you are using plastic molds, and pour the melted oatmeal cinnamon soap into the molds.  Allow the soap to set completely.  I placed my soap outside in my cool garage to help these set quickly.
The oatmeal cinnamon soap will pop out of the molds very easily if the soap is completely set.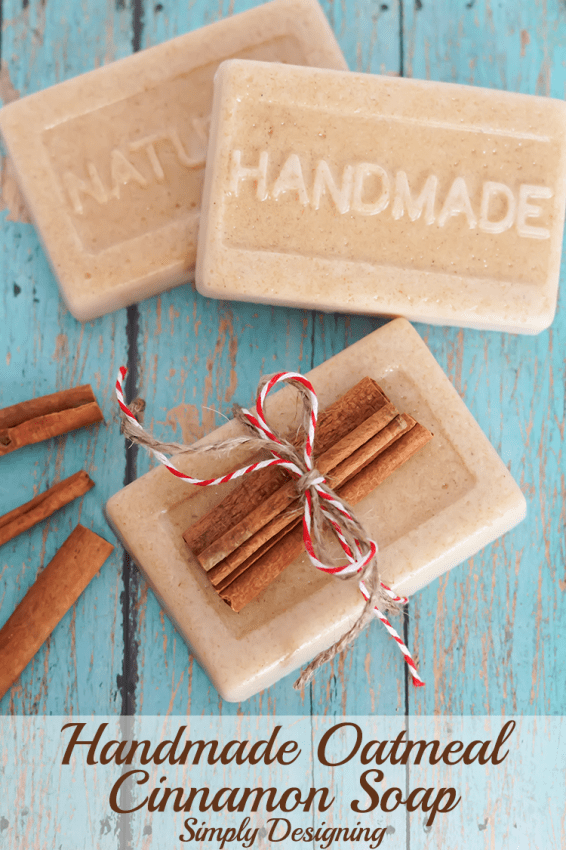 I tied these up with a bit of jute, twine, and a few cinnamon sticks!  And they are perfect to give as holiday gifts this year or just because!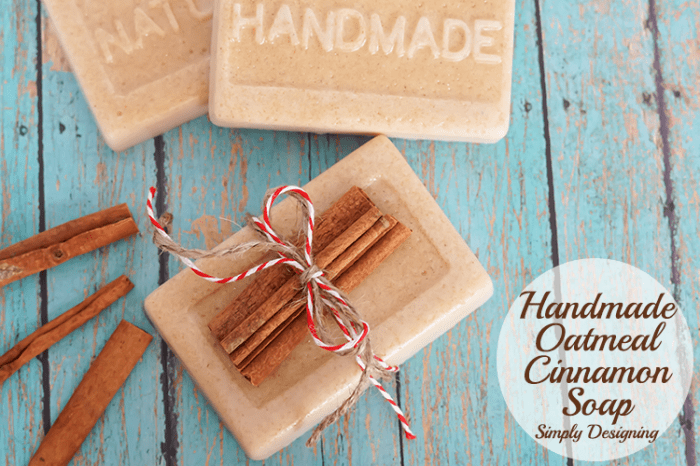 ***Since the time I wrote this post, I discovered the amazing benefits of Young Living Essential Oils and now exclusively use those essential oils and I never use fragrance oils.  I changed this recipe to reflect that.
Check out these other Soap Recipes: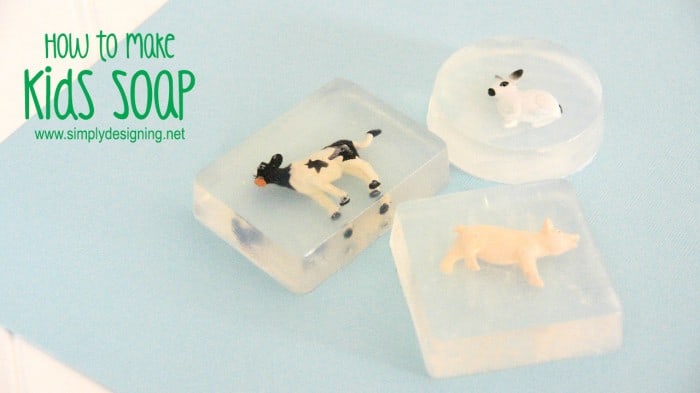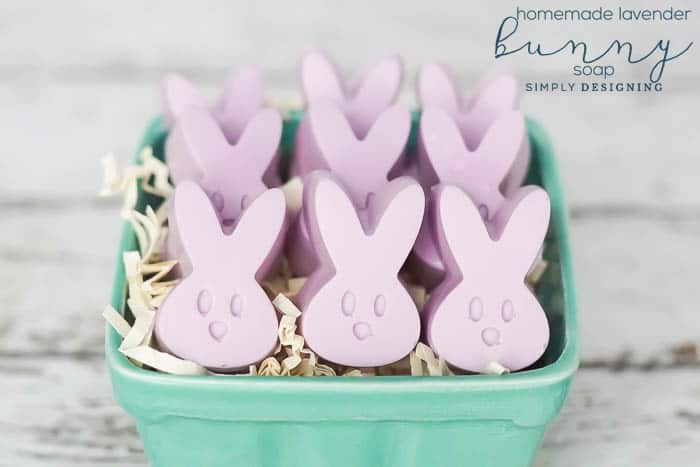 You might also enjoy: