I realized I had almost all the ingredients I needed to make my own Homemade Laundry Detergent after making my Homemade Dishwasher Detergent. I just love finding ways to create products like this at home because they save money and I can control exactly what ingredients are in them. This Laundry Detergent recipe takes only 3 ingredients to make and comes together quickly and I am so excited to share it with you today.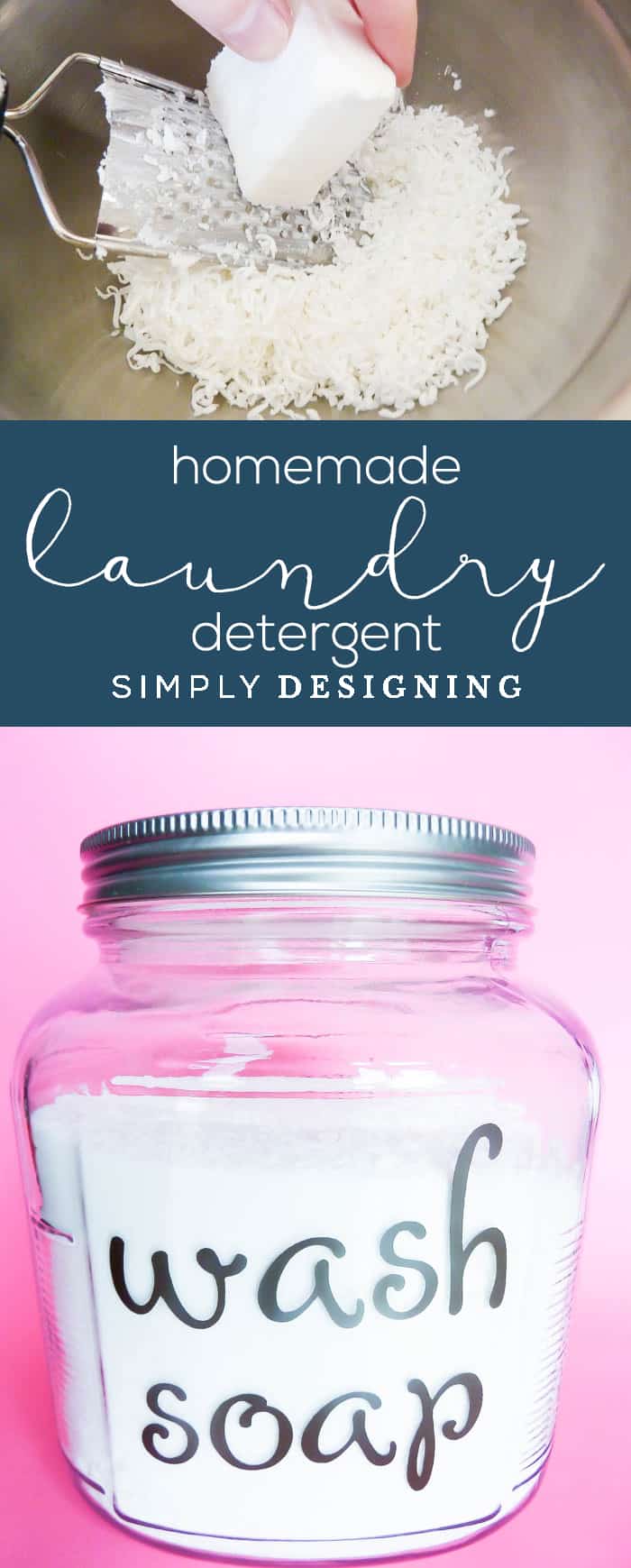 I found this recipe here and decided to give it a try, but honestly, I have seen this same recipe in so many locations so I am not sure who the original creator of the recipe is. So today I am showing you how I created my own homemade laundry detergent. I hope you love this as much as I do because it has been so empowering to be able to create my own laundry detergent at home so I know exactly what is in it.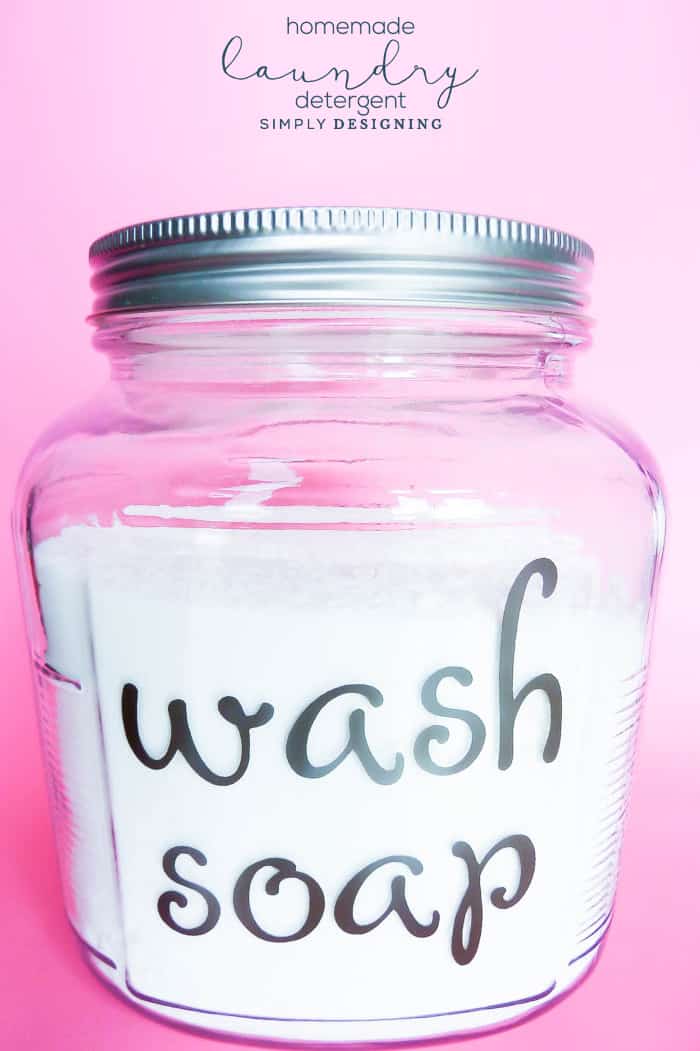 I found the perfect jar (I wanted a lid that would screw on since I store this up high. In case it fell, I didn't want the lid popping off!). And they I used some brown vinyl from
Expressions Vinyl
to add a label to the front of the jar.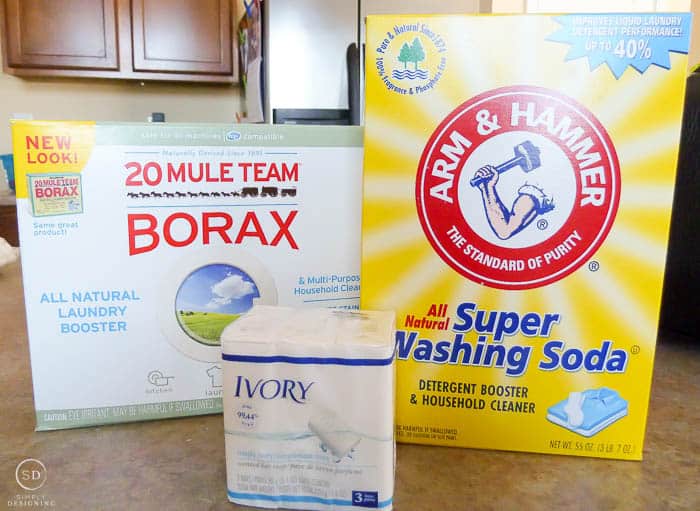 How to make Homemade Laundry Detergent.
(affiliate links included for your convenience)
Ingredients and Instructions to make Homemade Laundry Detergent:
First, grate your soap.

Then, combine all ingredients in your jar and shake until well mixed.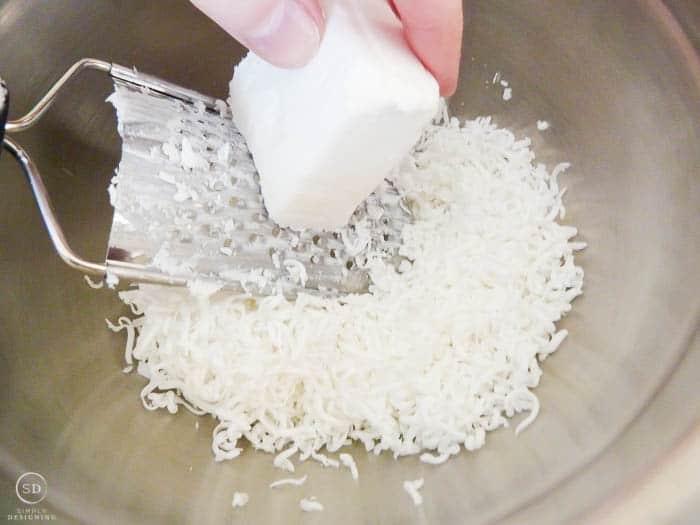 I couldn't resist adding the recipe to the back of the jar again using the same brown
Vinyl
!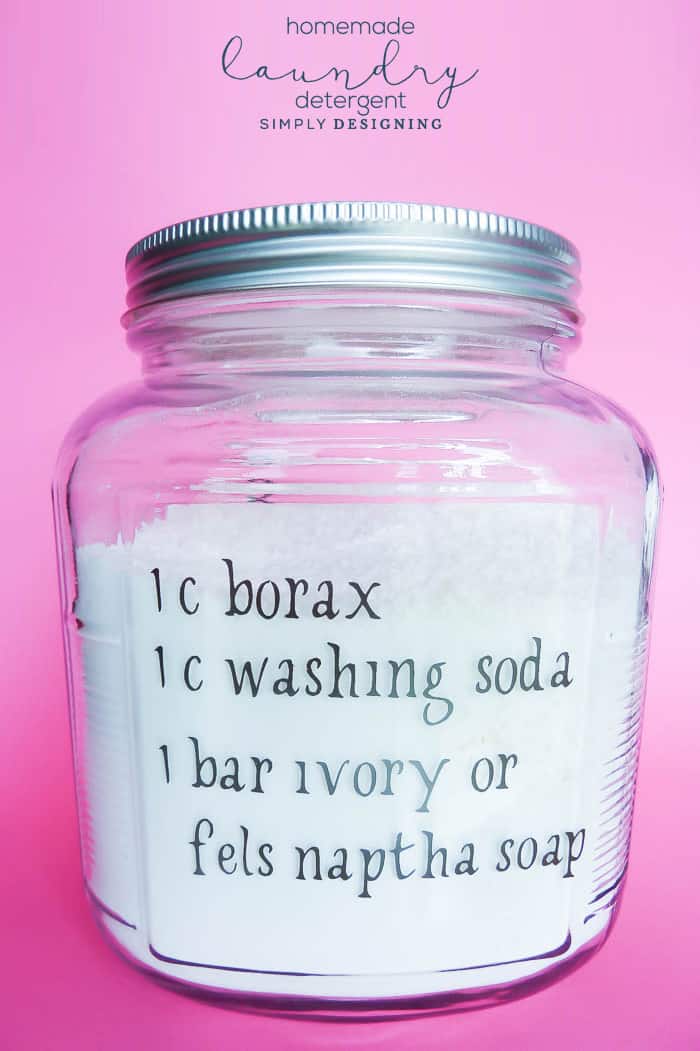 And so there is no confusion, say, if someone else in my house wanted to do some laundry :), I used brown vinyl to label the top of the jar so that they would know exactly how much of my homemade laundry detergent to use without needing to ask me!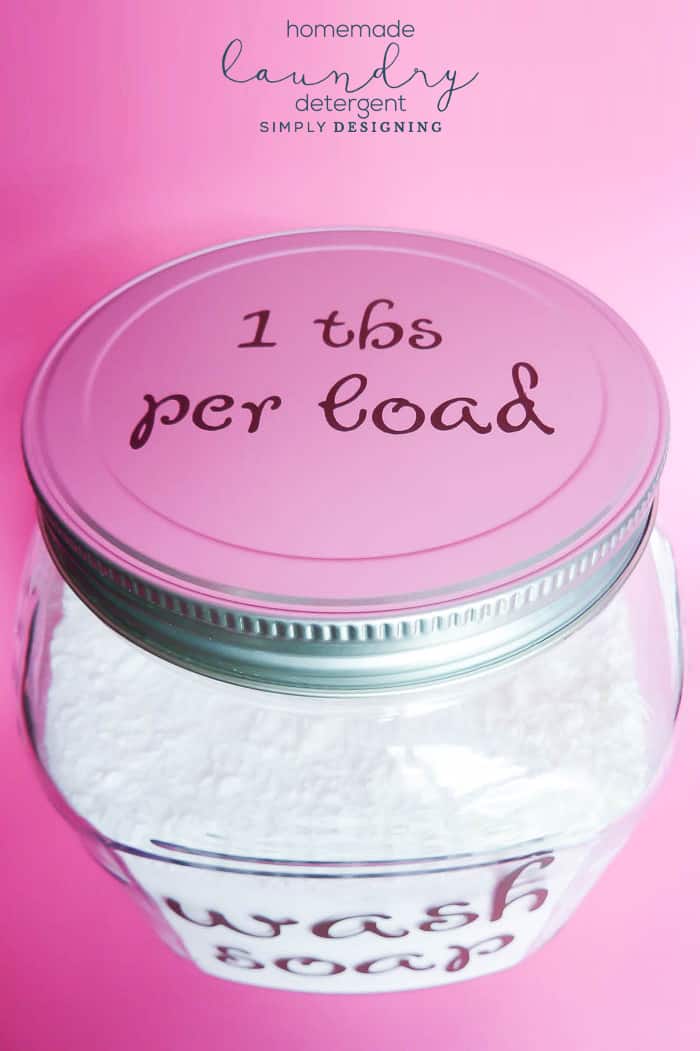 It seems to work well for us. And from all the research I have done, it seems to be ok for HE Machines. Hurray but PLEASE do your own research and follow manufacture instructions. Myself, Simply Designing and its affiliates, employees etc are not responsible for any unwanted results as a result of using this recipe.
This was kind of fun making my own homemade detergents!
Can you tell I had a lot of fun with the
Vinyl
?! Clearly brown is my most used vinyl color! What color of vinyl do you like best?
You might also enjoy: