It is no secret that I am addicted to a sugar scrub recipe and I love to make my own homemade sugar scrubs! I recently made a Lemon Sugar Scrub and it is so scrumptious and makes my skin feel so soft, I use it all the time. But today I wanted to talk about how to make a homemade sugar scrub recipe so that you can begin saving money, and controlling your ingredients while getting an amazing sugar scrub every single time!

How to make a Homemade Sugar Scrub Recipe
Let's chat all things sugar scrubs, shall we? I love them. They make my skin feel soooooo fabulously soft and smooth. But because I often have skin sensitivities to store-bought products, I find it easier, cheaper, and safer to make my own.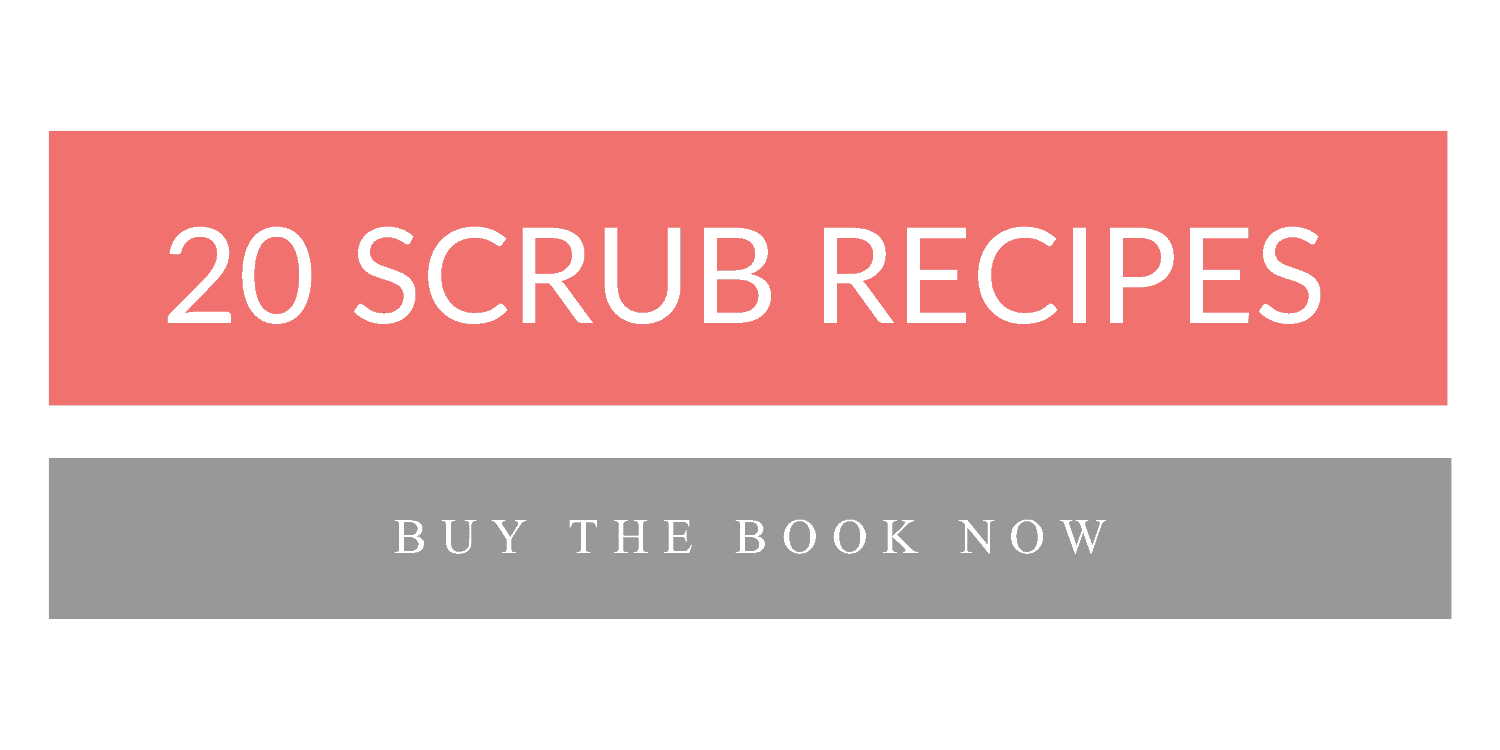 But before we go on....I have super exciting news! I have a brand new digital book sharing 20 amazing scrub recipes with you! I am also doing a really deep dive into ingredients, substitutions, and frequently asked questions so you will be armed with all the information you need to create scrubs on your own! Go HERE to purchase.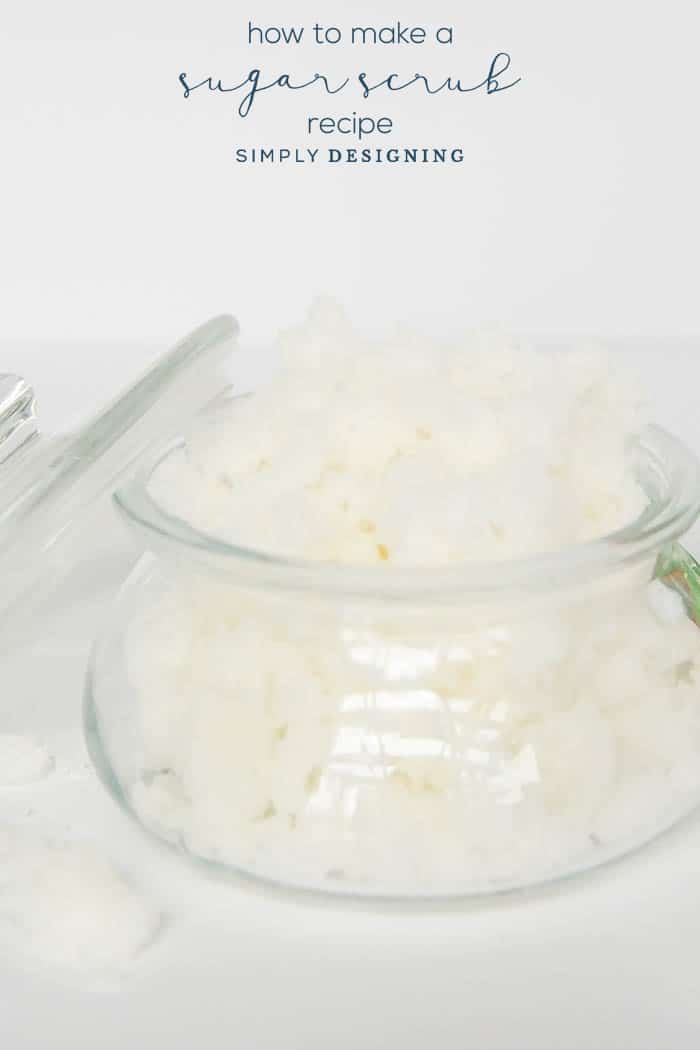 Sugar Scrub Recipe Ingredients | Why it is important to know what's in your scrub
The wonderful thing about homemade sugar scrubs is that you have the ability to control your own ingredients. Unfortunately, many companies, even companies who claim that their products are natural, clean, or organic, often don't fully disclose everything in their products.
For example, if you ever see the word "parfum" or "fragrance" on an ingredient list, that can represent any number of ingredients that may or may not be good for your body. Most companies who use good things to scent their products disclose it, like essential oils. But most companies can use this label as a way to put whatever ingredients they want into their products without disclosing it. Because it is labeled as a fragrance, it is considered proprietary information and the FDA does not require disclosure.
Now I understand the need for companies to be able to keep their recipe a bit "top secret" but I personally feel that it can also be used as a loophole to put whatever ingredients they want into the product without having to fully disclose it.
What this means is, you never ever fully know what you are putting on your body when you buy sugar scrubs from most stores.
Since the skin is the largest organ of your body, it is important to take good care of it and know what you are putting in and on your body.
Also, parfumes and fragrances almost always give me a headache. They are also responsible for a lot of bad skin reactions that you may have from products.
THIS is why I make my own sugar scrubs! Because I want to control my ingredients to prevent bad reactions.

Save Money with a Homemade Sugar Scrub Recipe
Yup. This is another reason I make my own sugar scrubs. It saves me SO MUCH MONEY! At any store, I would easily pay $10 or more for a sugar scrub, but I can make it at home for pennies with ingredients I already have at home. I love saving money in any way I can but I never like to do it at the expense of my time. Fortunately, make your own sugar scrub only takes about 5 minutes, and since I always have the ingredients on hand to make this, I never ever have to leave my home! This saves me time, and money, and I am a HUGE fan of saving both of those things.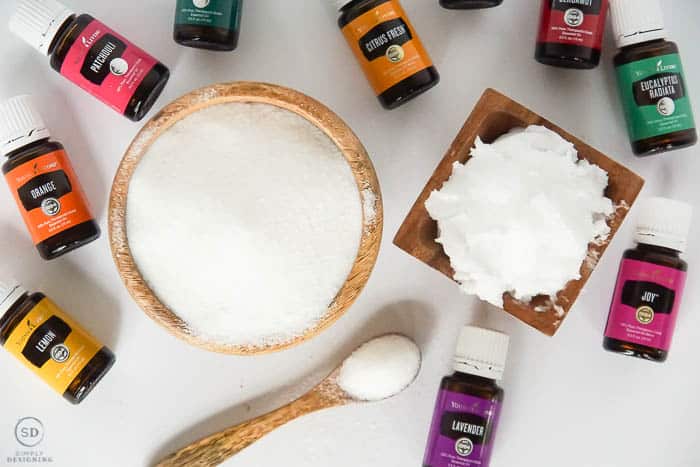 What is a Sugar Scrub for?
Sugar scrubs are perfect for exfoliating dead skin off of your body. Sugar scrubs are my BFF for my knees, elbows, and feet. I also love to use them on my tummy, back, arms, legs, and lips. And when you make your own sugar scrub, you can customize your ingredients so that you are able to exfoliate and moisturize in one step! Woot woot!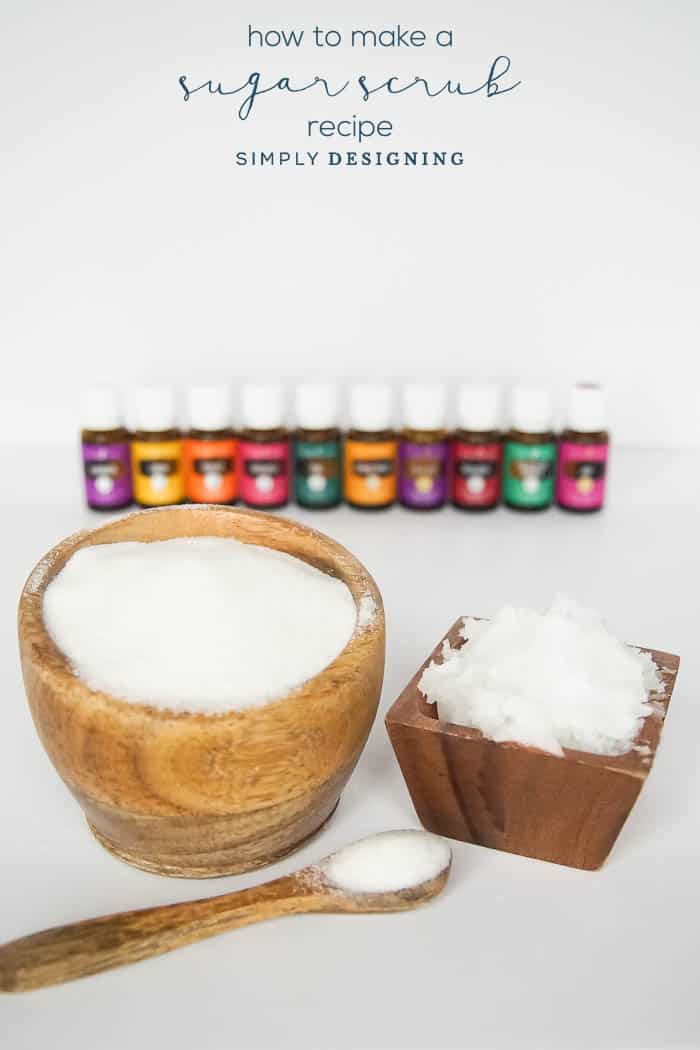 Sugar Scrub Recipe with Essential Oils
As I mentioned above, "parfum" and "fragrances" are often unknown ingredients, and a huge benefit of making your own sugar scrub is knowing exactly what goes into it! That is why I always use Young Living Essential Oils for my Sugar Scrub Recipes. I didn't always use them, because I didn't always know better. But now I make no other choice except YL essential oils. They are the only company that I trust for their oil purity and I know that I will get quality oil every single time. Plus with no hidden ingredients, I know exactly what is going into my DIY recipes.

DIY Sugar Scrub with Coconut Oil
Coconut oil is my go-to base for all of my sugar scrub recipes. I love it because it is thick and creamy which works well for a sugar scrub. But before I go any further, you need to understand that there are two types of coconut oil.
Regular coconut oil is thick and reminds me of the consistency of shortening, but it also melts easily in your warm hands so the consistency isn't hard or rough at all. The downside of using regular coconut oil is that your scrub if left in a cool place, can get very hard. Moving it to a warm location or simply holding it in your hands for a few seconds should warm it up enough to use for your scrub.
Fractionated coconut oil comes in liquid form. While I used to prefer making scrubs with regular fractionated coconut oil, I now prefer using fractionated coconut oil. I find it easier to use, and my scrub stays softer. You can easily exchange regular coconut oil for fractionated coconut oil in this recipe below and still get wonderful results. I typically use about 25%-50% the amount of fractionated coconut oil as I would regular coconut oil for the best consistency.
No matter which one you choose, coconut oil is easily accessible, inexpensive, smells great, and moisturizes your skin too! When you use coconut oil in your sugar scrub, your skin will be exfoliated and moisturized at the same time.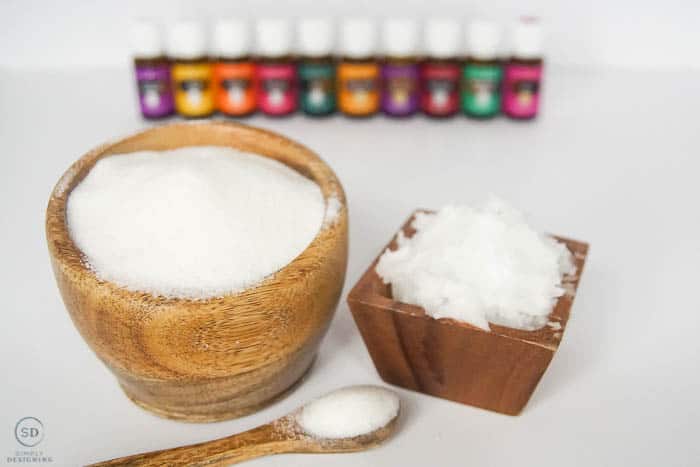 DIY Sugar Scrub Recipe Tips and Tricks
Today I am going to share a basic DIY Sugar Scrub recipe with you. This recipe is one of my favorites, but it is also super customizable too! A few things to note:
Coconut Oil will get hard in cooler temps and liquid in warm temps. If you keep this in a cool place, don't worry, scoop a little bit out of your jar with a spoon, and just by holding it in your hands for a few seconds it will warm right up and be easy to use.
Melting the coconut oil prior to mixing it with sugar will make this recipe come together really easily but is not required. If you melt your oil, you can use a spoon to mix everything together. If you do not melt it, grab your electric hand mixer and let it mix everything together for you.
You can easily exchange regular coconut oil for fractionated coconut oil in this recipe below and still get wonderful results. I typically use about 25%-50% the amount of fractionated coconut oil as I would regular coconut oil for the best consistency.
This basic sugar scrub recipe calls for equal portions of coconut oil and sugar, but you can adjust this as desired. Use less coconut oil for a drier scrub, and more coconut oil for a thicker, more moisturizing scrub.
Granulated Sugar is perfect to use for a DIY Body Scrub. This also works well for your lips. But if you are looking for a sugar scrub for your face, you will need to use a finer sugar than this, like superfine sugar or brown sugar. Granulated sugar is too rough for your face.
Brown sugar is a great alternative to granulated sugar and in fact, I will share a Brown Sugar Scrub Recipe with you down below too.
Food coloring is ALWAYS optional. You do not need food coloring in a sugar scrub to make it work. Some people love how it looks, but quite a few people do have reactions to food coloring. If you want to add color to your scrub, I recommend using a Natural Food Dye like this one HERE. However, you can also use liquid food coloring as well.
Please oh please oh please. Use high-quality essential oils. Most essential oils you buy in the store say flammable and not for topical use. These essential oils are not pure and they are truly not meant for your skin. I only trust Young Living Essential Oils and you can read all about why and learn how to get your hands on them HERE.
You will want a container to put your sugar scrub in that seals. I will link to some jars with lids below, but I also love using 4oz mason jelly jars! You can use what you have on hand, or buy something extra special if you prefer. The options with containers for scrubs are truly endless.
Share the love! I love making sugar scrubs for myself, but I also find so much joy in giving these away! Add a ribbon or a bow and sugar scrubs make the perfect gift for your best friend, your mom, your daughter, your niece, your neighbor or your kids' teachers. Seriously, spread this love around my friends!

Basic Homemade Sugar Scrub Recipe
This recipe is for a BASIC homemade sugar scrub. You can modify it as needed.
(Affiliate links included for your convenience. By purchasing the items through my links, you never pay a penny more, but you help to support my blog. Thank you.)
Ingredients: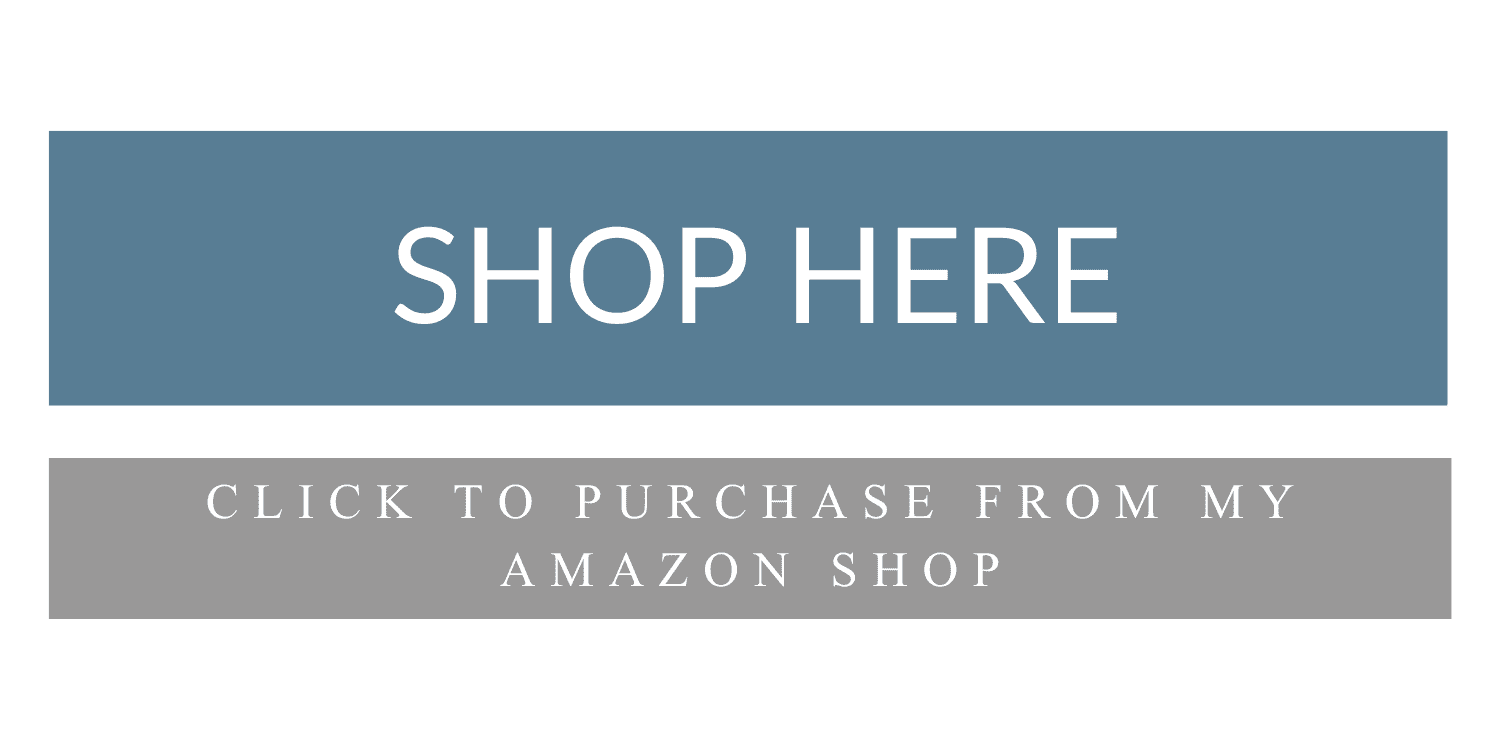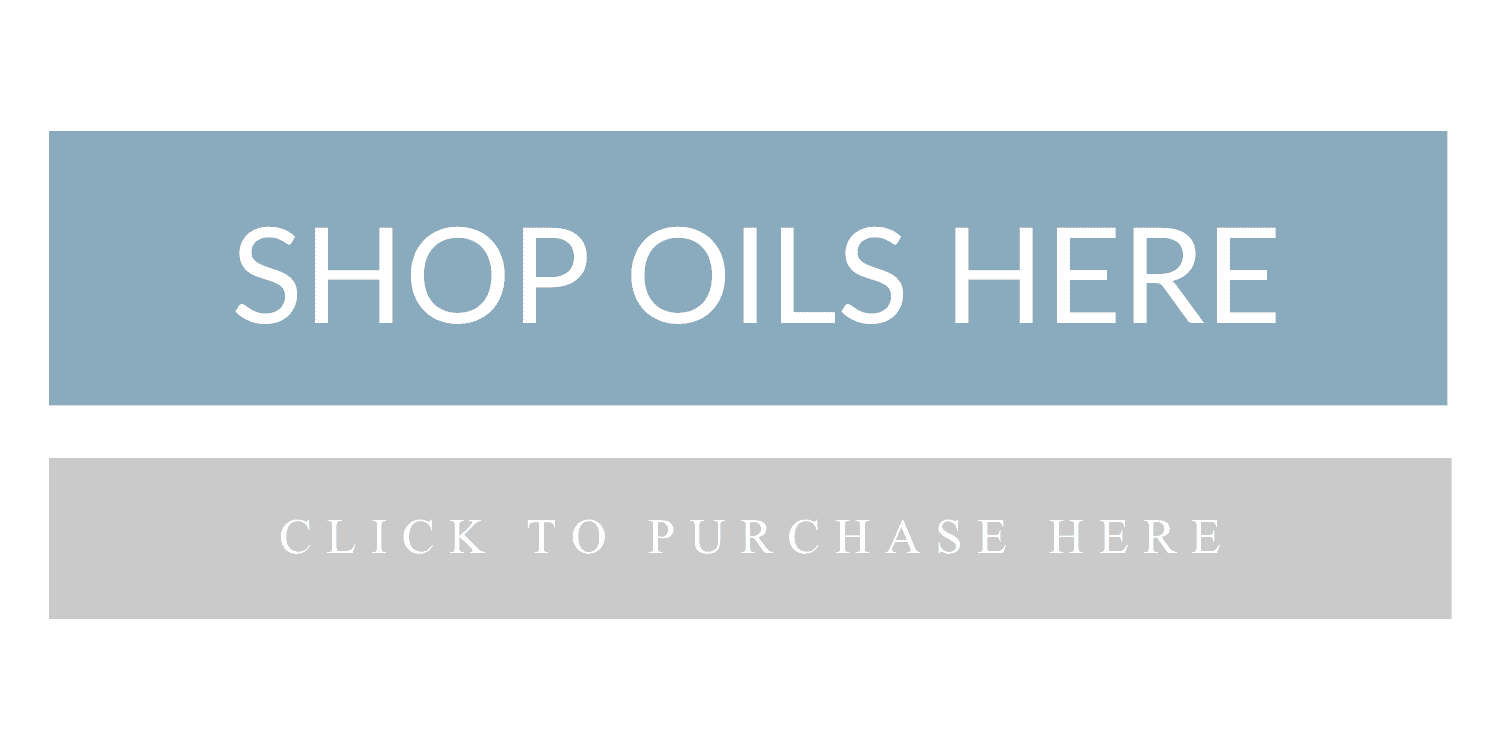 Directions:
Melt your coconut oil and use a spoon to stir the sugar into it. If you prefer not to melt your coconut oil, grab an electric hand mixer and combine the coconut oil and sugar that way. Mix until fully incorporated.
Add your food coloring (optional) and essential oils and mix until combined.
Place your sugar scrub into a container and seal shut.
Add a label if desired!
Enjoy yourself and share one with a friend too!
And if you are ready to do a deeper dive into learning all about scrubs, ingredients, substitutions, and more, be sure to check out my brand new book containing 20 of my favorite sugar scrub recipes!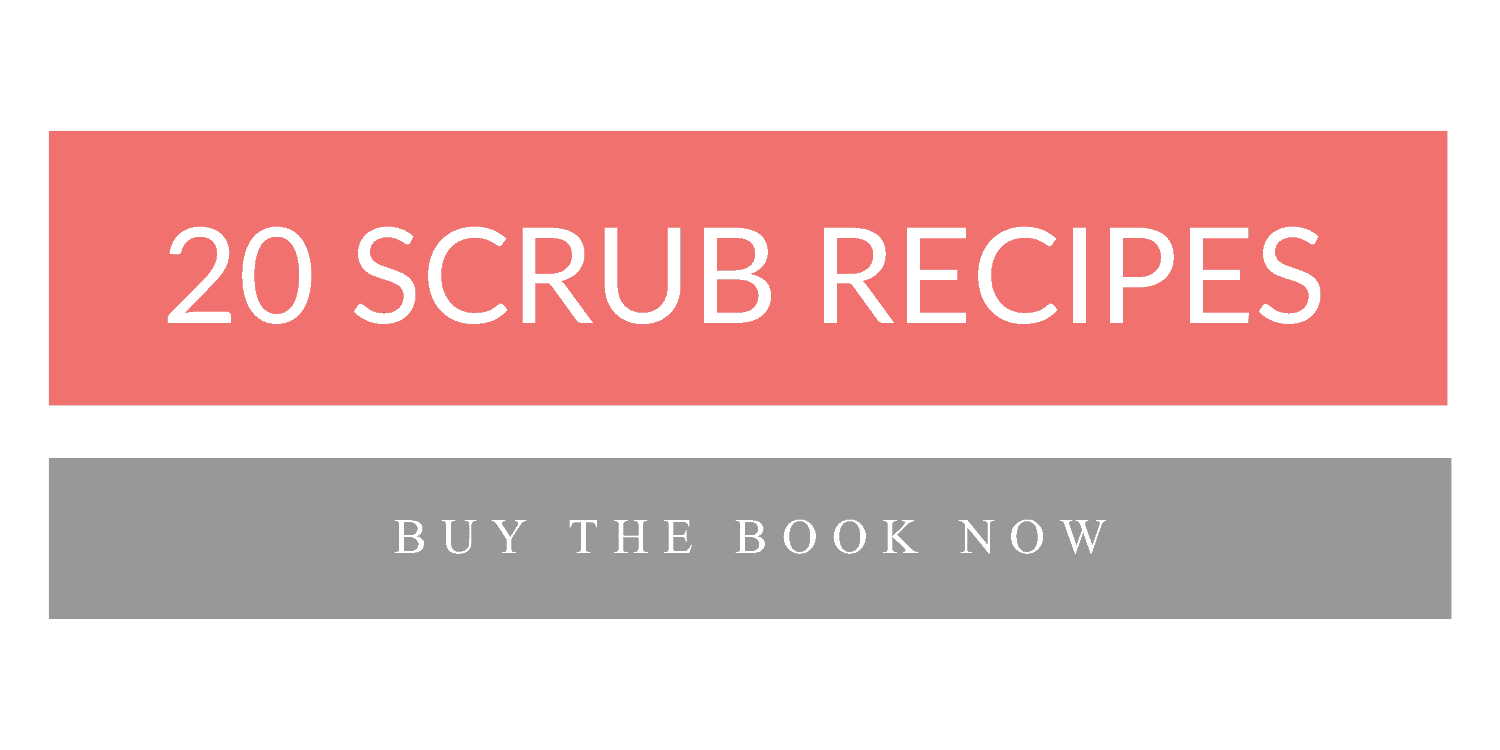 Here are a few more of my favorite Sugar Scrub Recipes: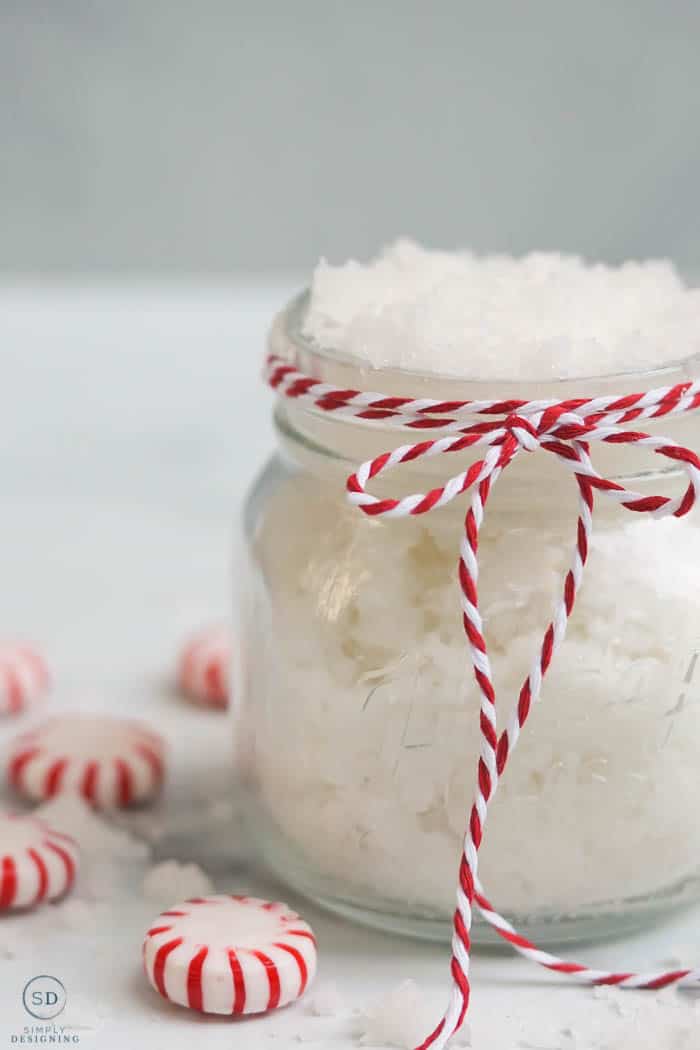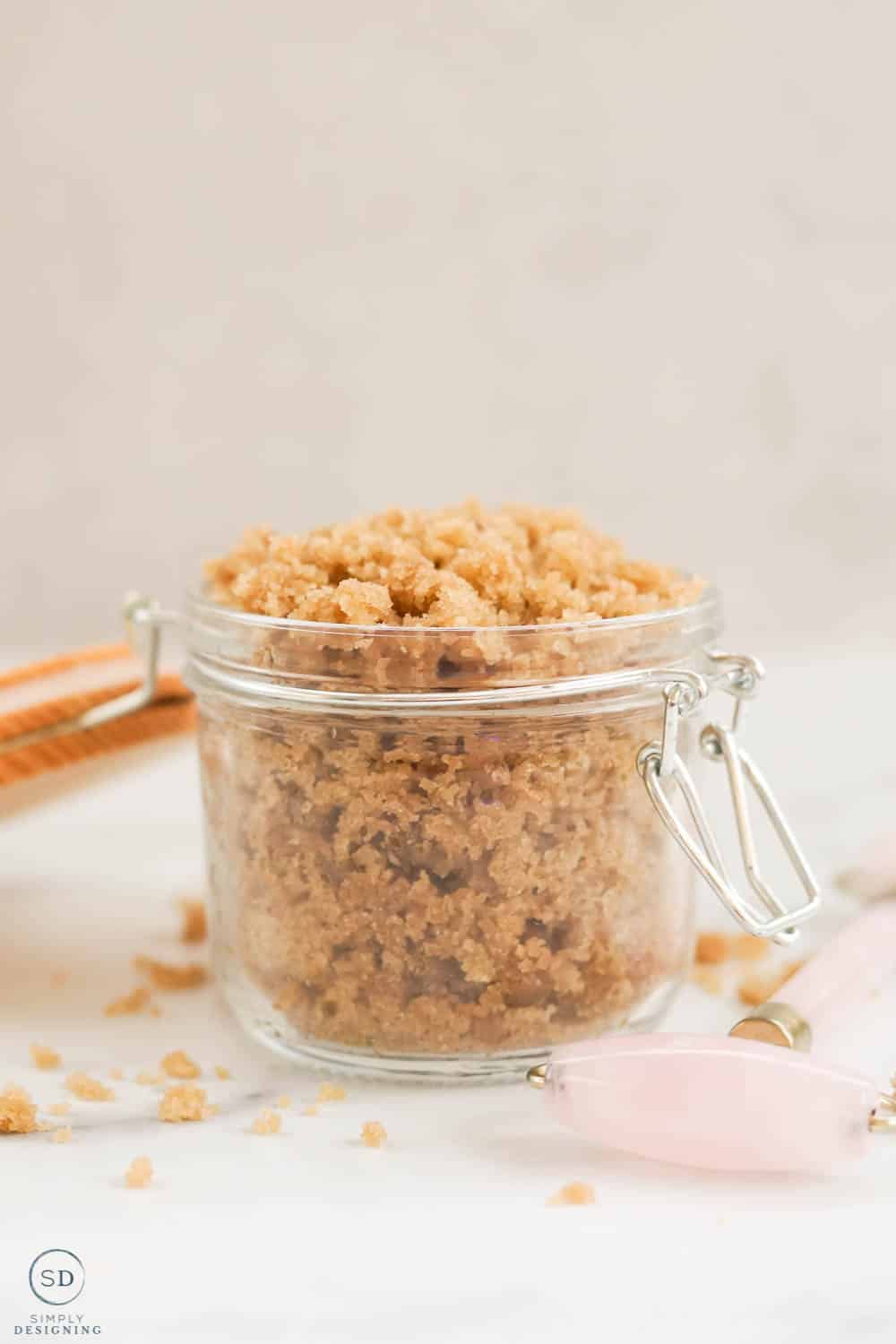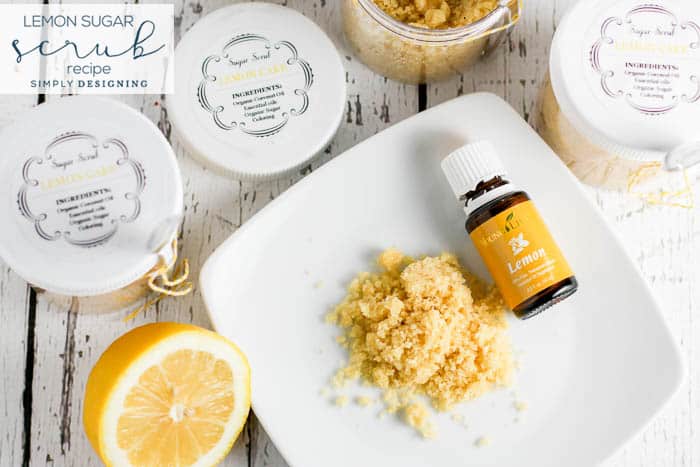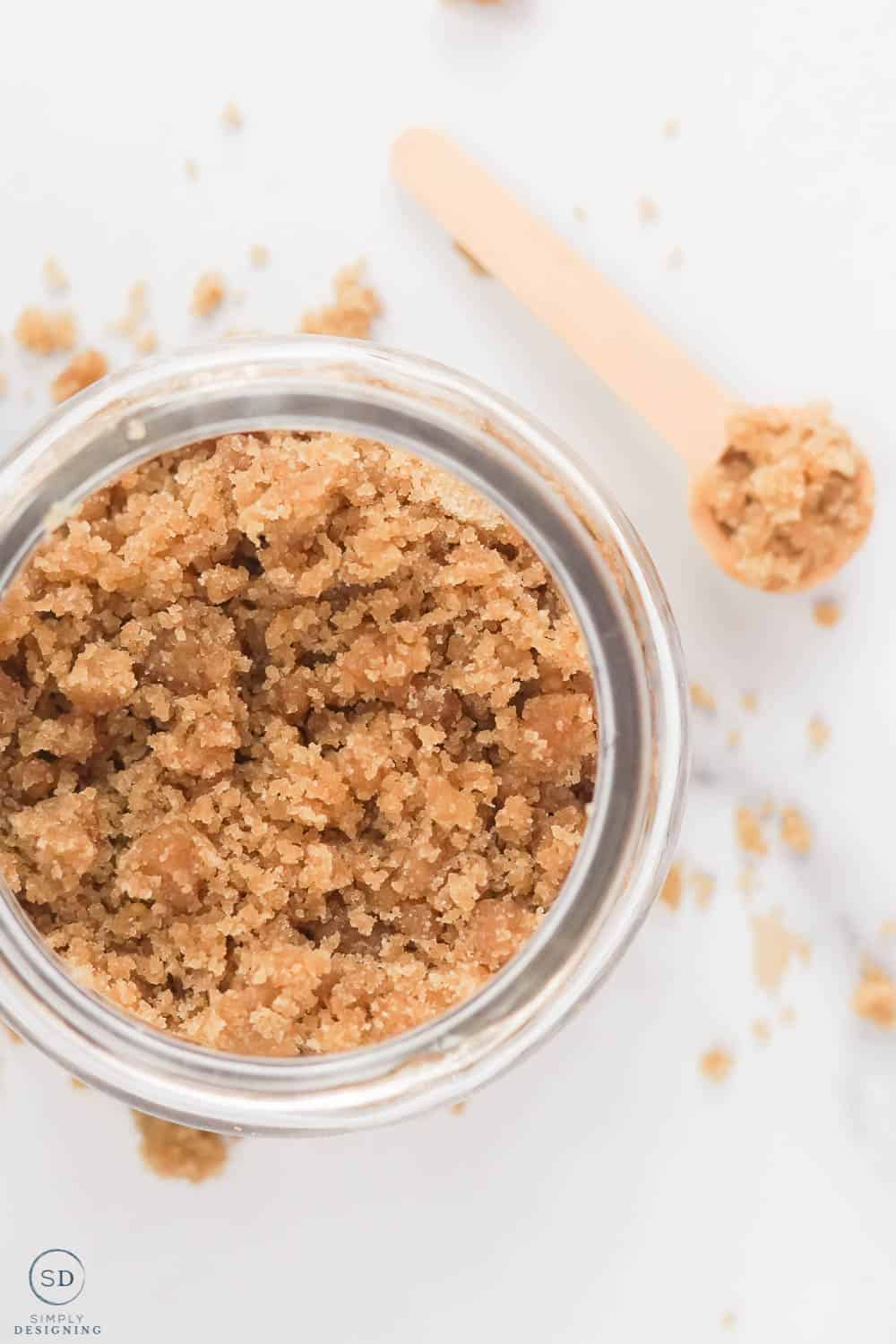 Pink Lemonade Brown Sugar Hand Scrub