Over the year our car has sustained a few dings and scratches. I am sure many of your cars look a lot like mine. Mostly in great condition, but a bit worn and scratched over time. And so I was really excited recently to be able to try my hand at buffing out a few spots, applying wax and also giving our car a beautiful spot-free wash! I grew up learning basic car maintenance, but I had never buffed out a scratch and applied wax to my car before so this was a really fun opportunity for me to learn! So today I am really excited to show you how to Buff Out Car Scratches, Wax a Car and Give a Car a Spot-Free Rinse!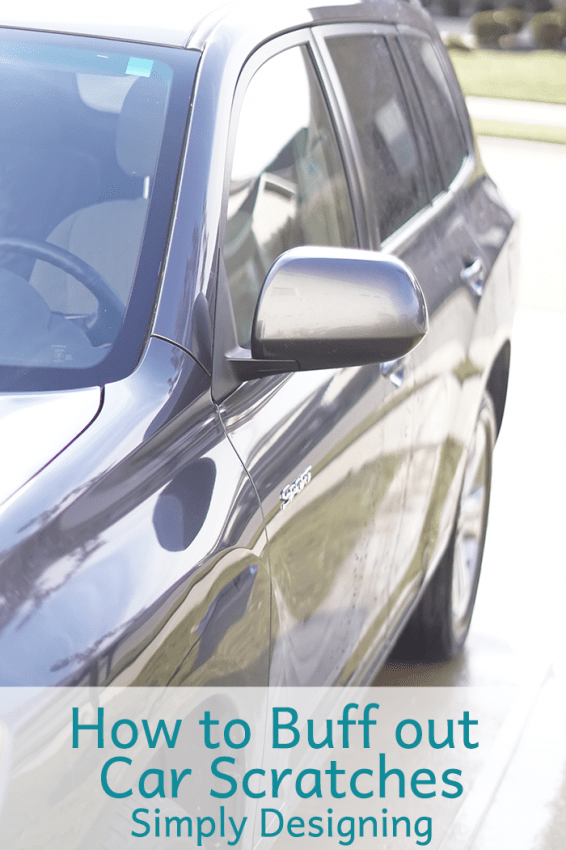 As a HomeRight Ambassador, I work with HomeRight every month to share how their awesome products truly fit into my life and so I was thrilled when I discovered their AutoRight line! '
I had a few scratches on my car that were bugging me and they willingly agreed to let me test out a few of their awesome products to share with you this month!
And then give these away to you too! (Giveaway is at the bottom of my blog post.) So thanks HomeRight for making this post possible today!
HomeRight sent me their AutoRight 6" Cordless All-Purpose Polisher and their Ionic Clean.

Their Ionic Clean provides a spot free and streak free rinse with no drying required!
Water passes through the tank and it is de-ionized which purifies the water and removes minerals and impurities.
This is great to use on cars and windows. (I can't wait to test this out on my windows this spring!)
Their 6" All-Purpose Polisher is ideal for polishing metals, plastics, paint and glass.
And I really love it because it has such a large head and is cordless which makes buffing any surface really simple and quick.
This really worked great on my car!
How to Buff Out Car Scratches
First we cleaned our car.
It is important to have a clean car before you buff out car scratches and apply wax.
We used the Ionic Clean with it's great cleaning brush, with the de-ionizer set to off and a mild car cleaning soap.
Our car wasn't too dirty but it definitely benefited from a car wash!
Then we turned the Ionic Clean to the de-ionize setting and gave our car a quick spot-free rinse.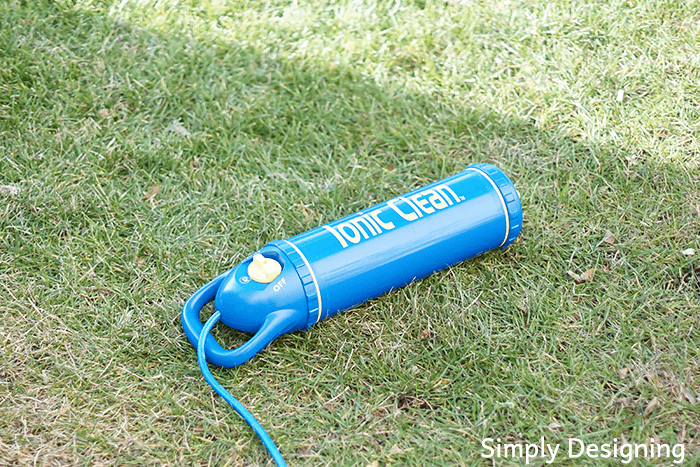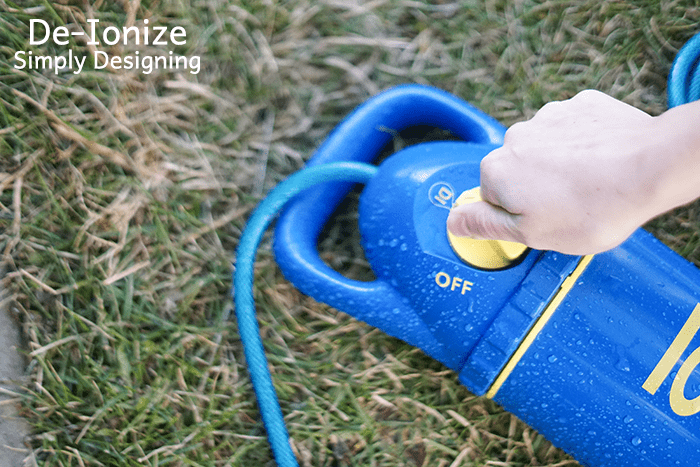 I was really impressed with how quickly this went.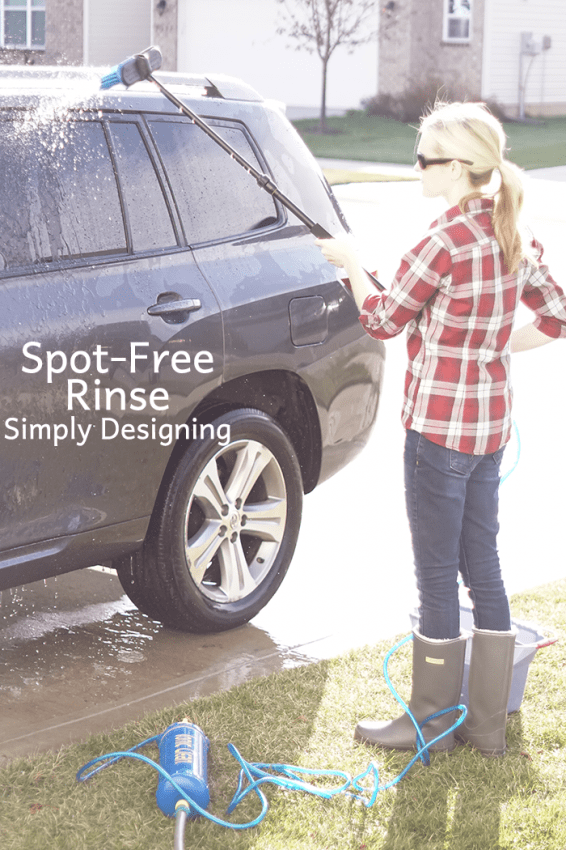 And I was really thrilled to see that even with our incredibly hard water that always leaves spots on everything, our car was truly spot free without drying! Hurray!
After our car was clean and dry, it was time to work on buffing out a few scratches.
Here is a before photo of our scratches: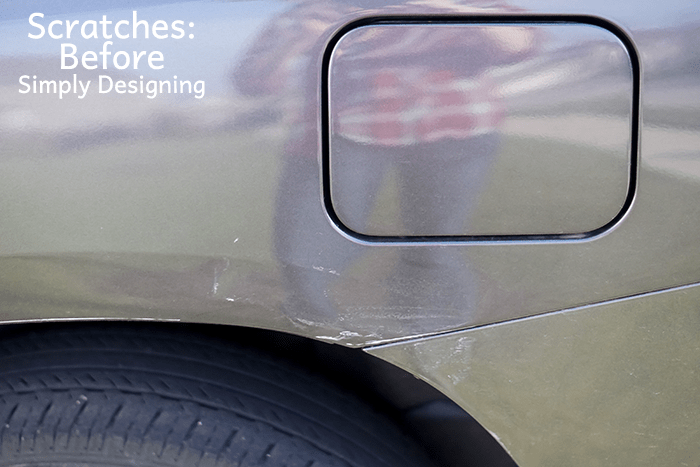 I used a little polishing compound and a soft cloth to gently buff out the scratches by hand.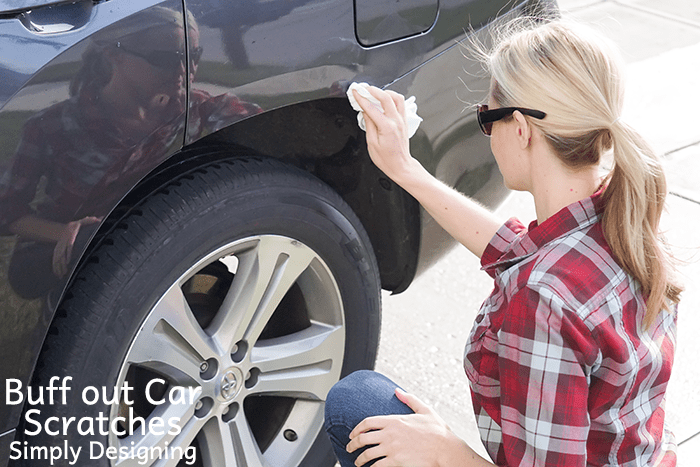 And then we rinsed the polishing compound off of the car and let it dry.
Next, we placed a bit of car wax on the Polisher (using the terry cloth bonnet) and gently waxed the spot where the scratches were.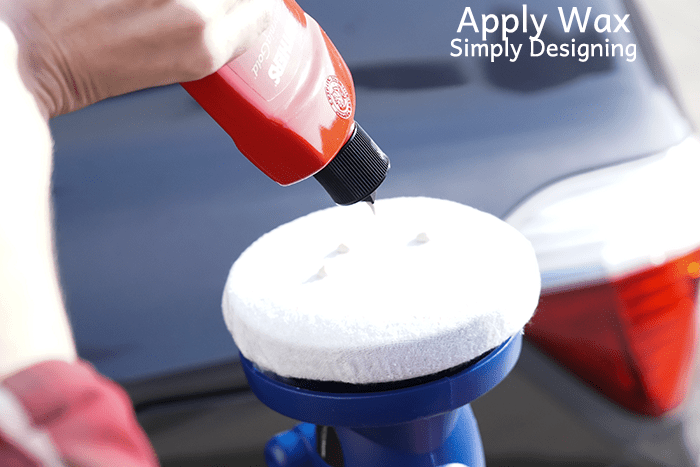 When using the Polisher it is important not to use too much wax and not to apply pressure to the car surface.
Just allow the polisher to do all the work!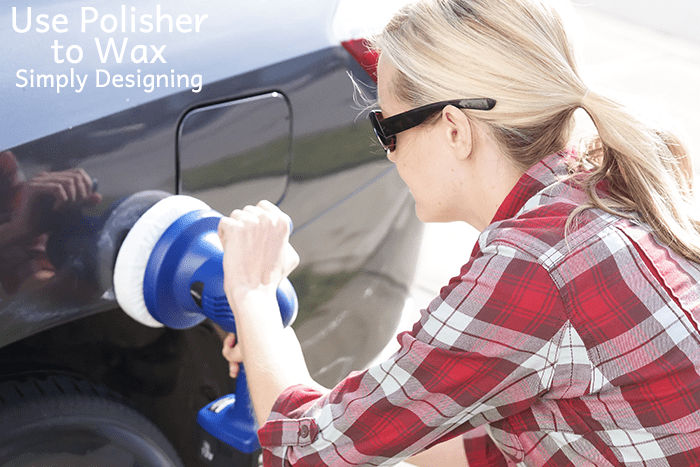 Then we let the wax sit until it hazed over.
Next, we placed the microfiber bonnet onto the polisher and then used it to buff the wax to a nice shiny polished finish!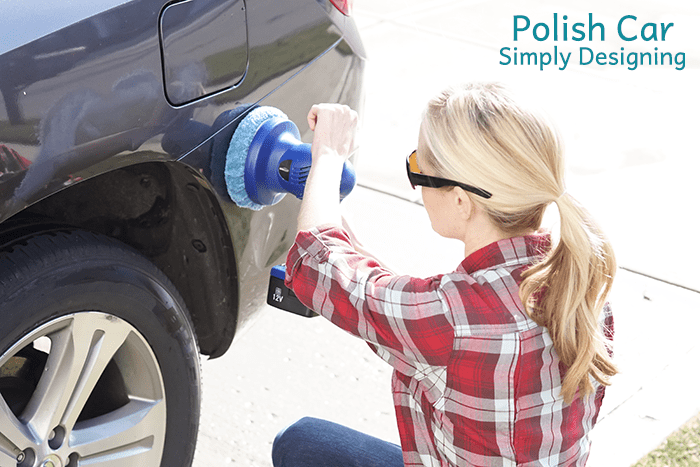 This whole process went quite quickly!
And the All-Purpose Polisher made applying the wax and polishing it a cinch!
It was so fast and so simple and because of the large head on the polisher, it went really quickly too!
I love how in just a few minutes, we were able to take an area that was fairly scratched up on our car, and make it almost like new again!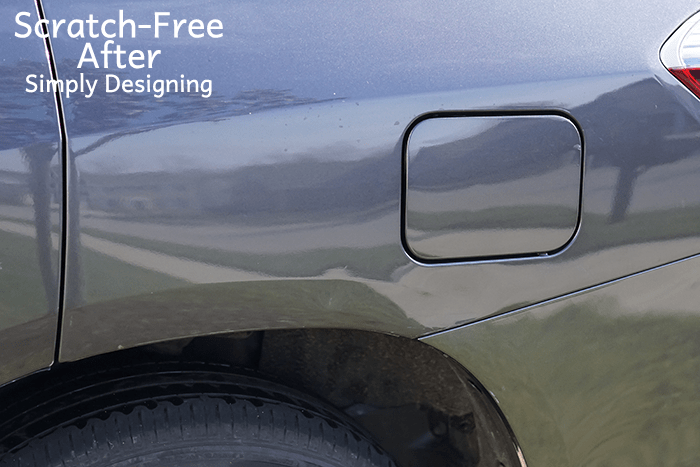 We rarely pay to go through a car wash but now with the Ionic Clean, there is really no reason to ever pay for a car wash ever again!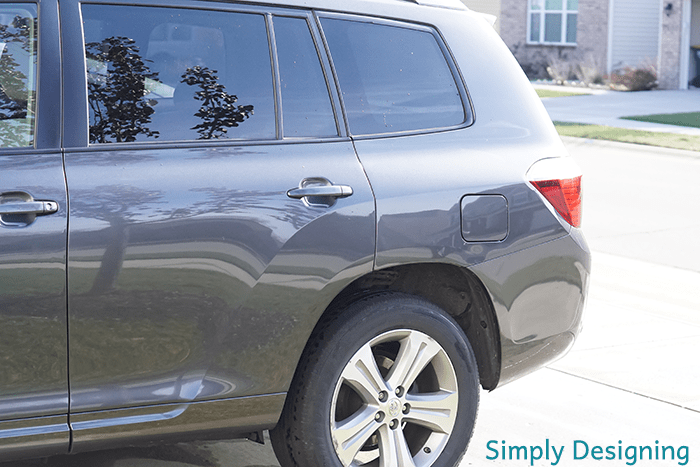 And with this All-Purpose Polisher, parking lot scratches are a thing of the past!
I love that I can DIY out my own car scratches with very little work or time!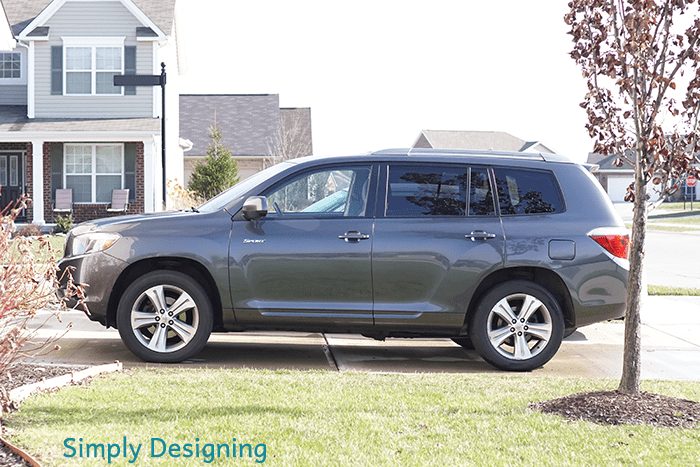 Would you like to win an Ionic Clean and a 6" All-Purpose Polisher so that you can Buff Out Car Scratches, Wax a Car and Give a Car a Spot-Free Rinse?
Or do you have a man in your life that would love to get this as a Christmas gift!?
I know this is something my husband loves and I know many other guys and girls who would love this too!
So just wait until the Rafflecopter below fully loads and then enter to win this awesome Car Washing and Polishing Kit!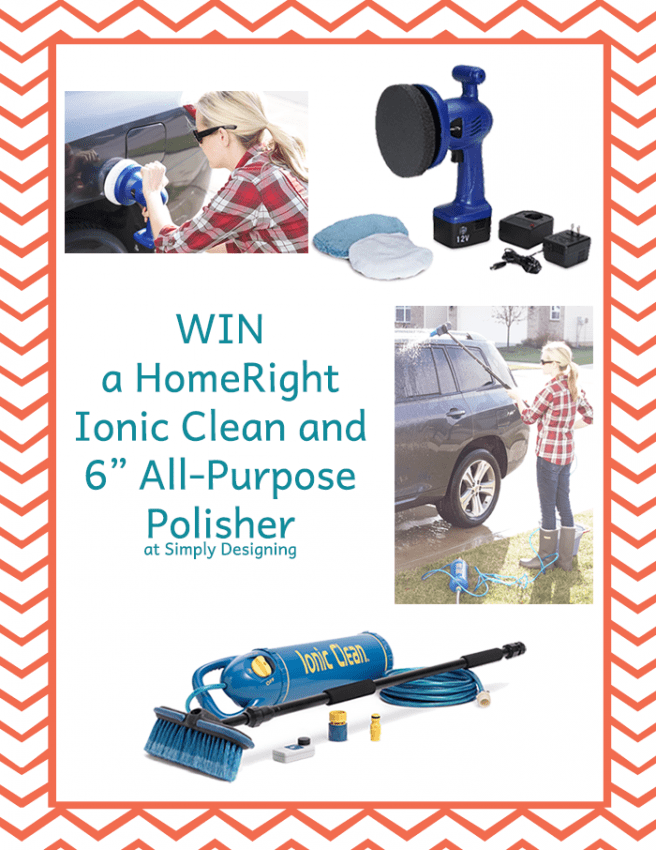 By entering to win, you agree to these Terms: Winning entries will be verified. This giveaway is in no way affiliated, administered or endorsed by Facebook, Pinterest, Twitter or Instagram. No information will be disclosed to Facebook, Pinterest, Twitter or Instagram by entering this giveaway. No purchase necessary to win. Odds of winning are based on number of entrants. Winner for prize package will be chosen randomly through Rafflecopter. Giveaway will run from November 29, 2014 until December 8, 2014 at 11:59pm EST. Winner will be announced on December 9, 2014 in this blog post and the winner will need to respond within 48 hours of announcement via email to claim their prize or another winner will be chosen. Winner must be 18 years of age or older and a US citizen with a US mailing address in order to win. Void where prohibited. Winner is responsible for paying any necessary taxes on winnings. All prizes will be mailed / emailed / fulfilled by the sponsor and the blog owner(s) involved are not held responsible if the prize is not fulfilled. A list of winners may be requested after the giveaway has ended. Please email me with any questions or to obtain additional information at: [email protected]