We are so excited to be starting a brand new adventure in our life and that adventure now includes a travel trailer so today I am going to share my tips and tricks for How to Clean an RV (or travel trailer) with you. If you aren't into the RV life or the trailer life, but still love to road trip by car, you will definitely want to check out my post all about How to Clean a Car HERE. Keep reading for all my tips and tricks so that you can up your trailer and get it ready for your next road trip in no time!

Thank you so HomeRight for sponsoring this post. All opinions are mine. Affiliate links are included for your convenience. Thank you for supporting my blog.
How to Clean an RV
I will be sharing more about our next adventure with you all soon, but for now, I wanted to share a few tips with you for cleaning an RV. We ended up buying a travel trailer instead of an RV, but the cleaning process will be exactly the same with whichever you have.
We looked long and hard for the perfect travel trailer for our family. We needed something that was big enough for our family, but light enough that we could tow with our Tahoe.
We looked at new trailers, auctioned trailers and used trailers. We looked all over the country.
But we ended up finding the perfect one only about 20 minutes from our home! Yay! With how many roadblocks we hit, we are just so grateful that we finally found the perfect trailer for our family.
You want a sneak peek of it? You guys are the first to see these photos!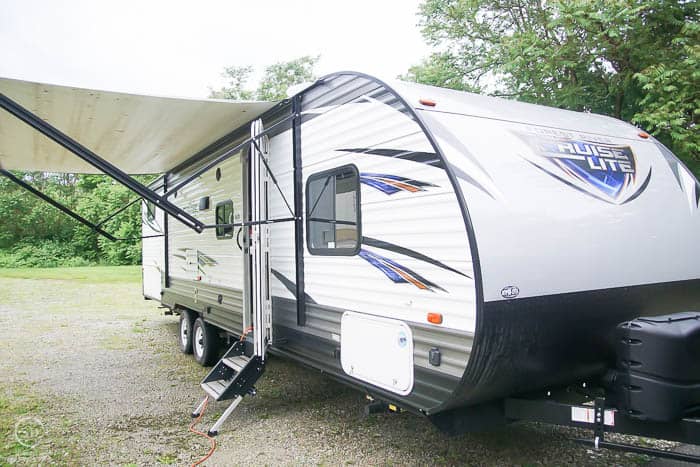 It was used, and while it was kept in great condition and was very clean, we still wanted to clean and sanitize it before we actually used it!
So last weekend we got to work cleaning our RV and so I wanted to share how we did it with you!
Our trailer has a combination of surfaces and not all surfaces were suitable for all types of cleaning. So I opt'd to use my two favorite methods of cleaning: Thieves Household Cleaner, and my amazing HomeRight SteamMachine which is so good at sanitizing surfaces!
For the spots in the trailer that weren't good for hot steam, I used a rag and my Thieves household cleaner. But for all other surfaces (including all fabric surfaces) I let my SteamMachine do all the hard work for me.

HOW DO YOU CLEAN THE INSIDE OF AN RV?
Remove all trash, toys, food etc from the inside of your rv or trailer.
Vacuum it well. Use attachments to get into the small spaces of your car.
Use a SteamMachine and a microfiber cloth to clean your fabric upholstery, floors, windows (if the temperature falls within recommendations), all hard surfaces that are ok with steam, doors, seats, door handles, doors, bathrooms (showers, toilets etc) and more, staying away from any electronics. Use attachments to get into small corners and spots in your car that need extra cleaning. Wipe down with a microfiber cloth.
Use an all-natural cleaner spray (I prefer Thieves) to clean the remaining surfaces.

WHY SHOULD YOU USE A STEAM CLEANER TO CLEAN YOUR RV?
Steam cleaners are the best way to clean and sanitize the surfaces in your RV! It can remove dust mites and 99% of bacteria and cuts grease and grime on all surfaces making even stuck-on spots easy to clean!
I found the steam cleaner especially good for sanitizing the fabric surfaces like the dining cushions and the beds. Yes. Beds.
You can read more about How to Clean a Mattress HERE.
Steam cleaning is also the perfect way to SANITIZE your trailer too!
WHAT IS THE BEST STEAM CLEANER?
I absolutely love the HomeRight SteamMachine! They both provide amazing cleaning power without needing harsh chemicals or toxins, just using the power of water!

HOW TO CLEAN AN RV or TRAVEL TRAILER
HOW TO DEEP CLEAN AN RV
If you really want to clean an RV or travel trailer and sanitize it too, you just need to follow a few simple steps. It's super easy, fast, and you don't need to worry about buying special cleaners just for your RV! Woot woot!
VACUUM
You will want to begin by removing any trash from your trailer and giving it a good vacuum. Use your vacuum accessories to really do a great job vacuuming all the crevices, every pillow, every upholstered piece and every corner.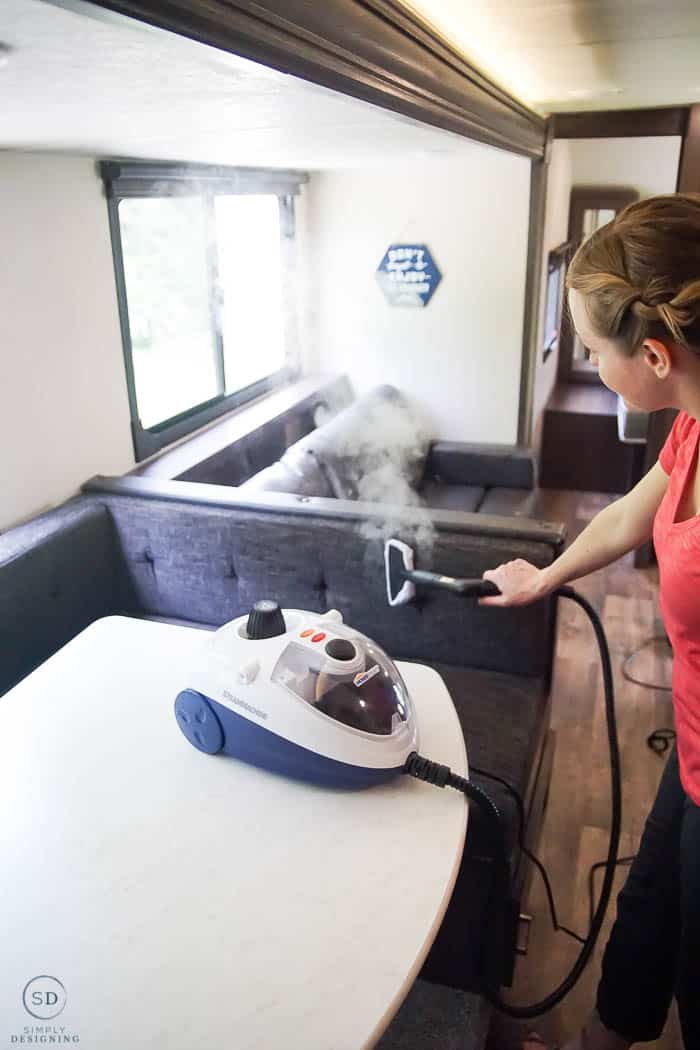 STEAM CLEAN YOUR RV or TRAVEL TRAILER
It is time to steam clean your RV! When you steam clean your RV or trailer, you will want to avoid taking the steamer over areas that are not suitable for hot steam like electronics, glass if the outside temperatures are not within the recommended temperatures for glass cleaning, and any place where water or steam would not be recommended.
You can use your steam cleaner on your upholstery (as long as your manufacturer does not recommend against it) doors, door handles, floors, windows (see note about temperature first), beds and more!
You will fill your SteamMachine reservoir with distilled water.
Then plug the machine in and let it heat up.
After your machine is heated, you can pull the trigger and let the steam out. Simply spray the steam wherever you need to clean and sanitize! You can use different attachments to get into different places better (I love the fabric steamer attachment for seats and any fabric surfaces!)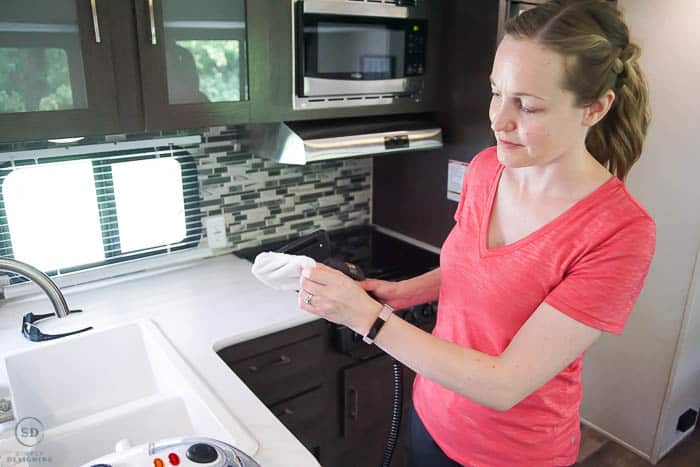 WIPE IT DOWN
Once you are done steaming sections of your trailer, take a microfiber cloth or a paper towel and simply wipe down any residual water.
CLEAN THE REST WITH A ALL-NATURAL CLEANER
For the surfaces in your space not approved for steaming, I recommend using an all-natural cleaner like Thieves. (learn more HERE)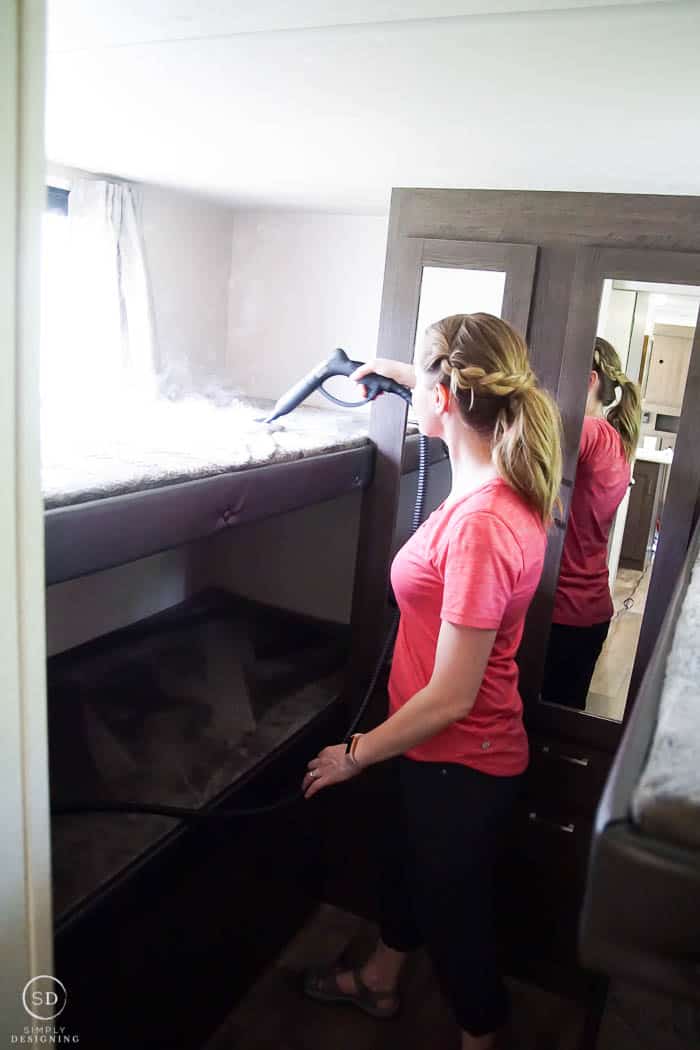 If you enjoyed this post about how to clean an RV , you might also enjoy these posts: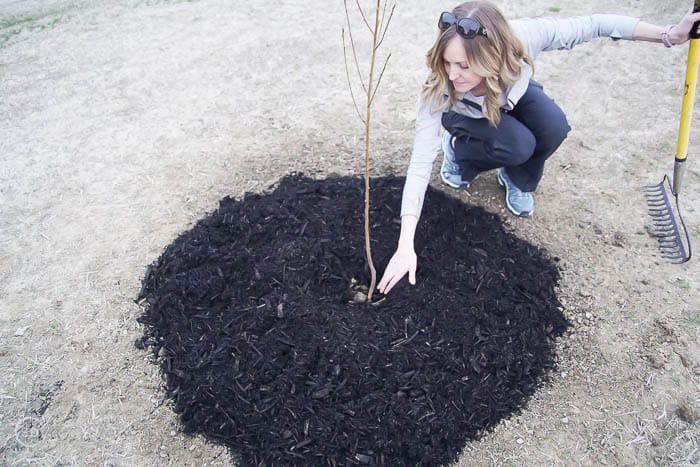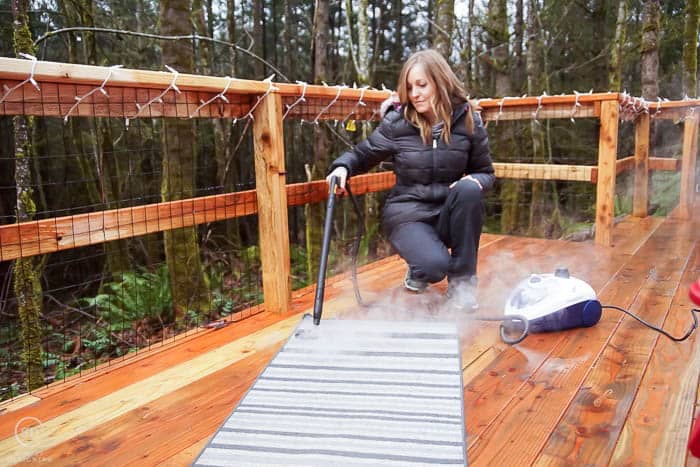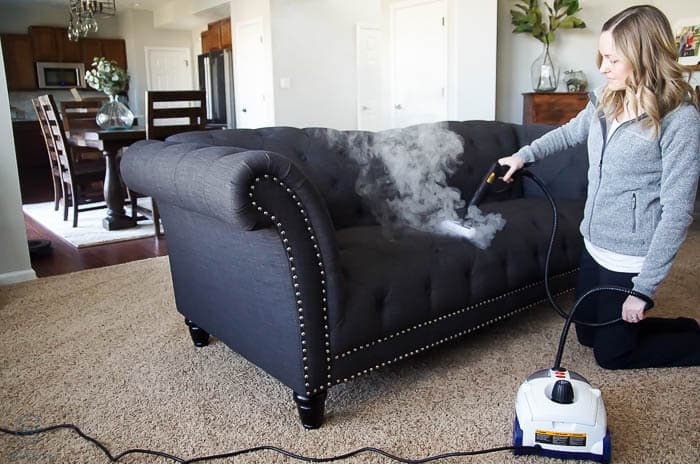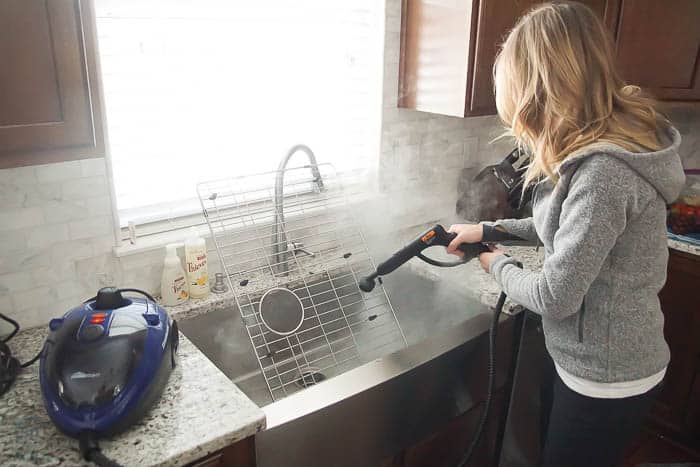 How to Clean a Kitchen Sink Grid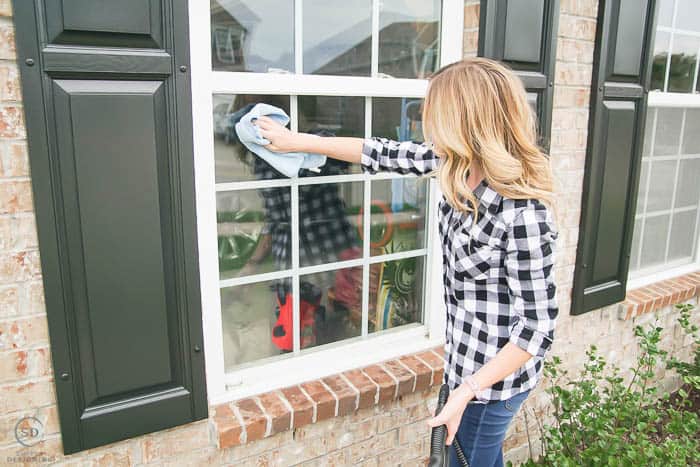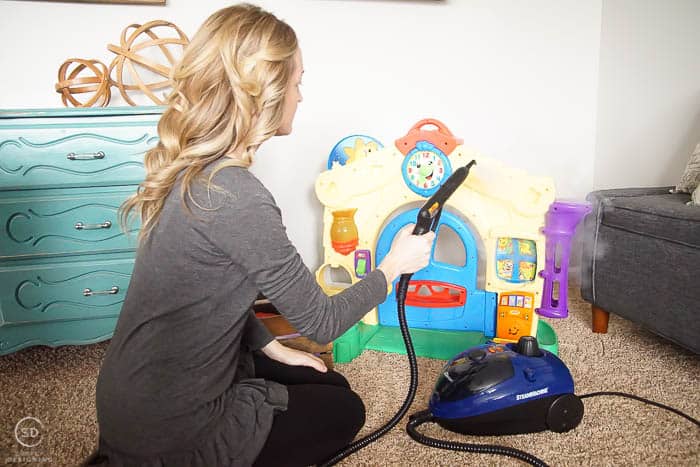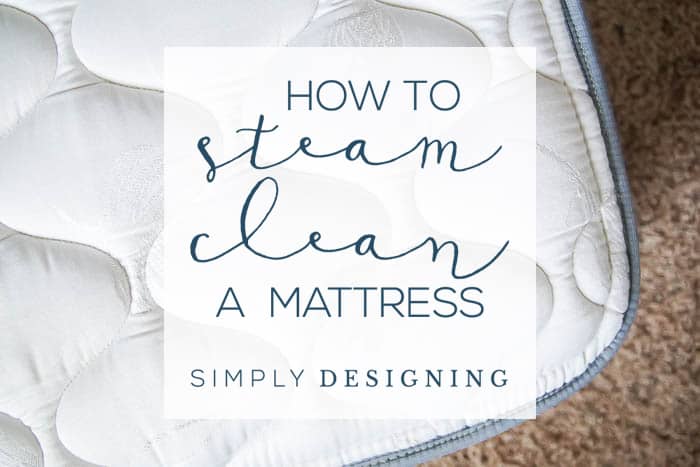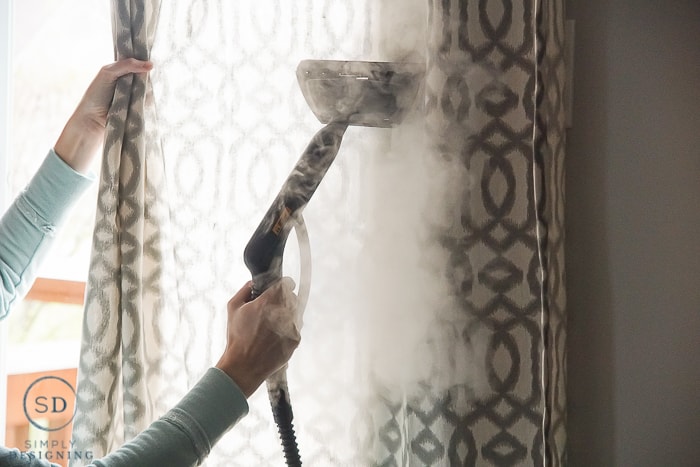 How to Remove Wrinkles from Curtains without an Iron