I am really happy to share with you the news that some of my dearest bloggy friends put all of their amazing knowledge together and create an amazing eBook on How to Grow Your Blog!  This eBook is the perfect solution for want-to-be-bloggers looking for more information before starting a blog, or for beginning bloggers who just want to learn more tips, tricks and how to grow their blog.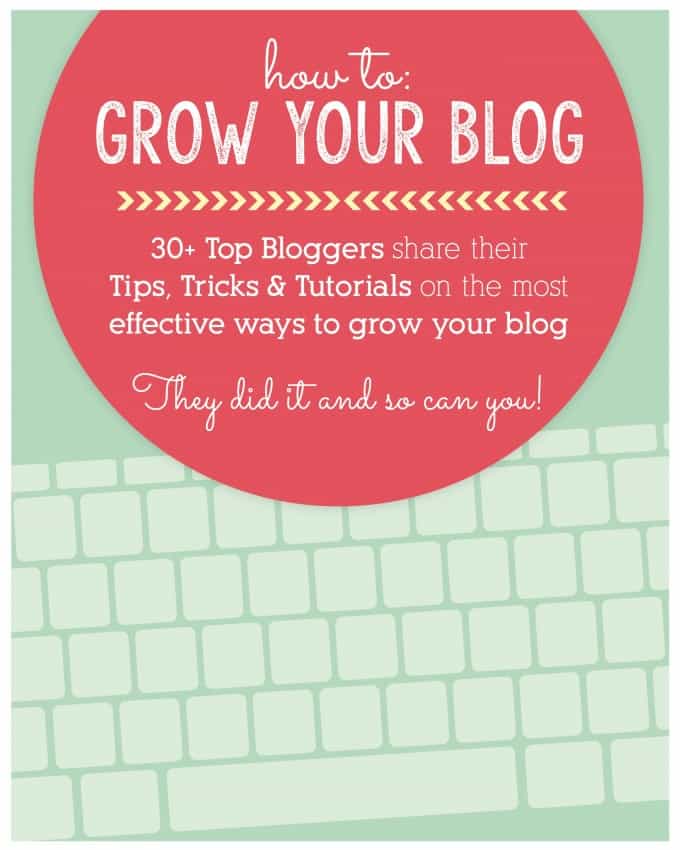 Click here to view more details
And the best news is is that it is only $19!   For $19 you can gain the wisdom and knowledge of over 30 experiences bloggers!  How amazing is that!?
Here are a few of the fabulous ladies who have contributed to this book:
If you are interested in learning more or purchasing this book, head on over to The Best Blog Recipes and click the buy it now button!