You all know that I LOVE painting all the things and so today I am sharing my tips and tricks for How to Paint Wood Chairs with you! And not just any chairs...I am painting cute Adirondack chairs a beautiful red just in time for Christmas. Oh, who am I kidding...I fully plan on keeping these red because they are gorgeous! Keep reading for all the details and so that you can learn how to paint wood chairs too.

Thank you to HomeRight for sponsoring this post. All opinions are mine. Affiliate links are included for your convenience. Thank you for supporting my blog.
How to Paint Wood Chairs
Painting wood chairs does not have to be hard or intimidating. Just because there are approximately a bazillion piece on some chairs (like these Adirondack chairs I decided to paint), doesn't mean it will take a long time or be tricky.
The trick is to have the right tools to know how to paint wood chairs and it will make the job so much easier!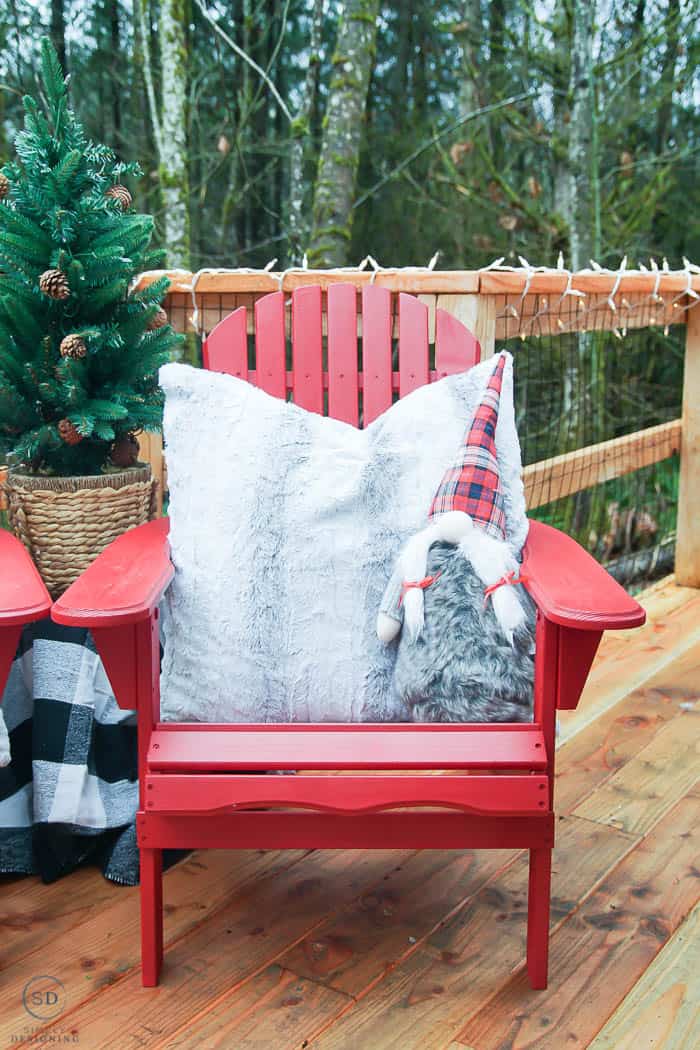 What kind of paint do you use on chairs?
I prefer to use satin or semi-gloss paint on furniture. It leaves a clean, not-shiny yet wipeable surface that is perfect for all furniture. If you are painting furniture that will be outside, be sure to get exterior paint. If it will be indoor furniture, interior paint will work just fine.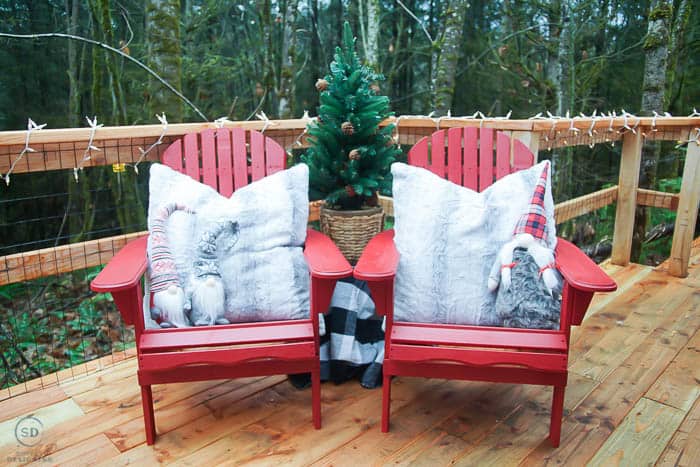 Can I spray paint outdoor wood furniture?
Yes, you definitely can! While you can use a can of spray paint to paint your outdoor furniture, I prefer to use my HomeRight Finish Max Super Paint Sprayer. It is faster and in my experience, leaves a nicer finish on your furniture.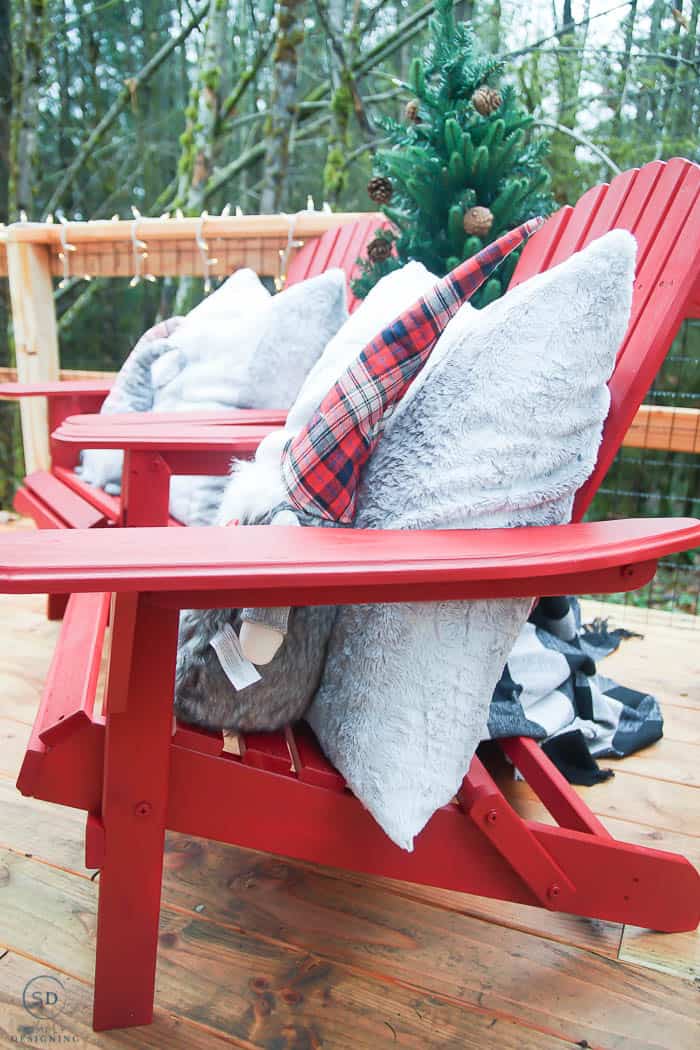 Can I spray paint plastic Adirondack chairs?
You can, but I would recommend priming them and choosing a paint that is suitable for plastic. I will say though, painting plastic furniture is typically more prone to chipping than wood furniture. But with proper prep, and proper application and proper paint, it should last for a little while.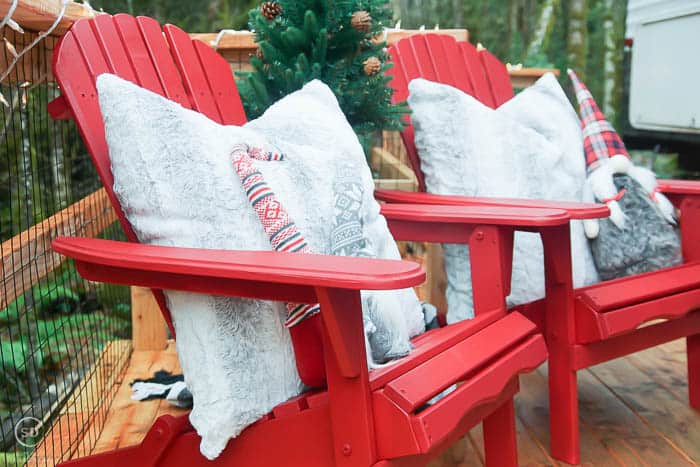 Is it better to spray or brush paint furniture?
I have spent a lot of time painting furniture. I have sprayed it and I have used a brush on it. I will tell you that without a doubt, spraying furniture gives the nicest end result! It creates a beautiful finish that is typically quite flawless. Spray painting is also faster than using a brush to paint furniture. However, you will often use a bit more paint when you spray furniture rather than use a brush. My favorite way to spray paint furniture is by using my HomeRight Finish Max Super Paint Sprayer.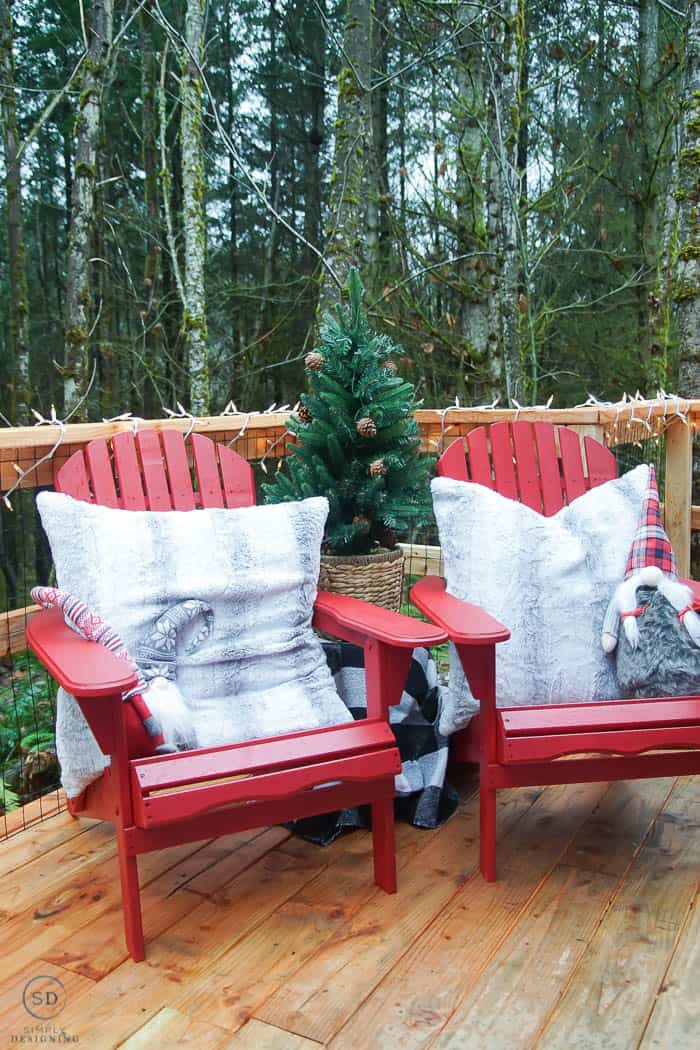 Alright...let's get going!
How to Paint Wood Chairs
Supplies: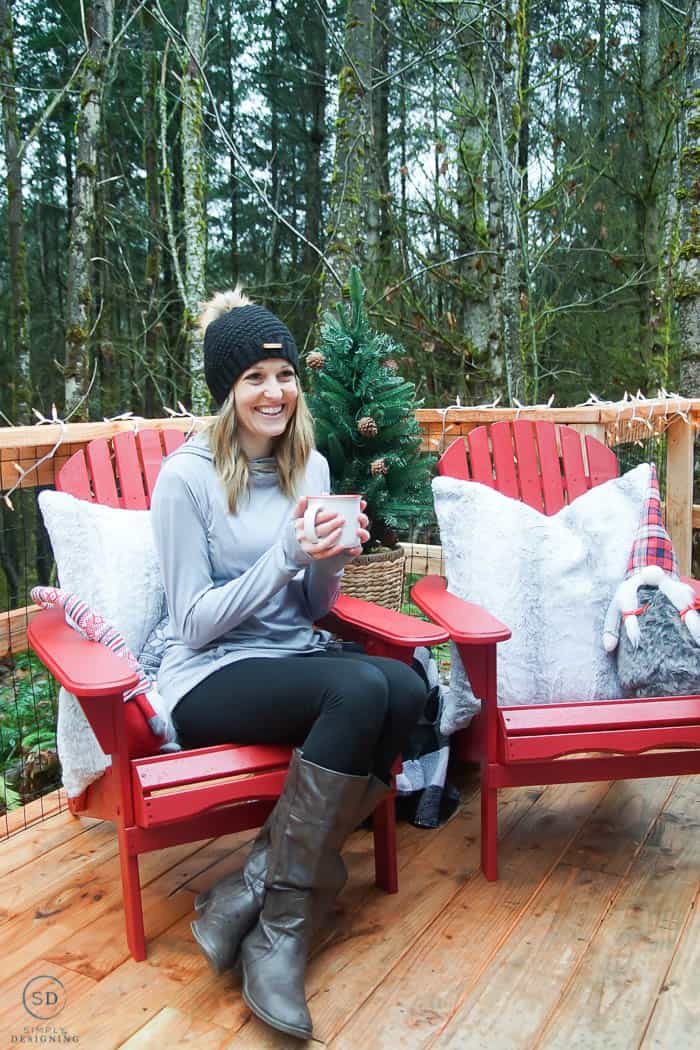 Directions:
If you purchase chairs as I did, you will need to begin by putting them together. They assemble pretty quickly, but a second set of hands is really helpful.
If you are re-painting wood Adirondack chairs or other chairs that you already have, you will want to sand them down a bit prior to painting. You do not need to remove all the paint or stain, but you will want to remove the top coating so that they paint will stick.
Be sure to wipe off the sawdust after you sand your chairs.
Once they are assembled, or prepared you can move on to the fun part...painting them!
I set up my medium HomeRight Spray Shelter and then I put a disposable tarp in the bottom of it to help protect my spray shelter bottom. (This is my favorite disposable tarp to use when painting.)
I simply stirred my semi-gloss red outdoor paint and poured it into my HomeRight Finish Max Super Paint Sprayer.
I put the correct tip on (check the manual for specifics on what one to use, but I used green for this project) and then I got ready to paint.
Since I painted these chairs red, I needed to paint these with two coats of paint. I turned and flipped and painted my chairs until I was able to paint them from every angle and get every spot covered, twice.
After the paint is dry, you can add a topcoat if desired. I did not spray a topcoat on my chairs because I choose a semi-gloss finish in an exterior paint which provides extra protection. Also, because I knew that I change my mind often, and I might not want these to be red forever, and by not adding a topcoat, I am making prep for the next time I paint them much easier!
Set your chairs up and enjoy the cute and comfy newly painted wood chairs in your home or outside on your deck!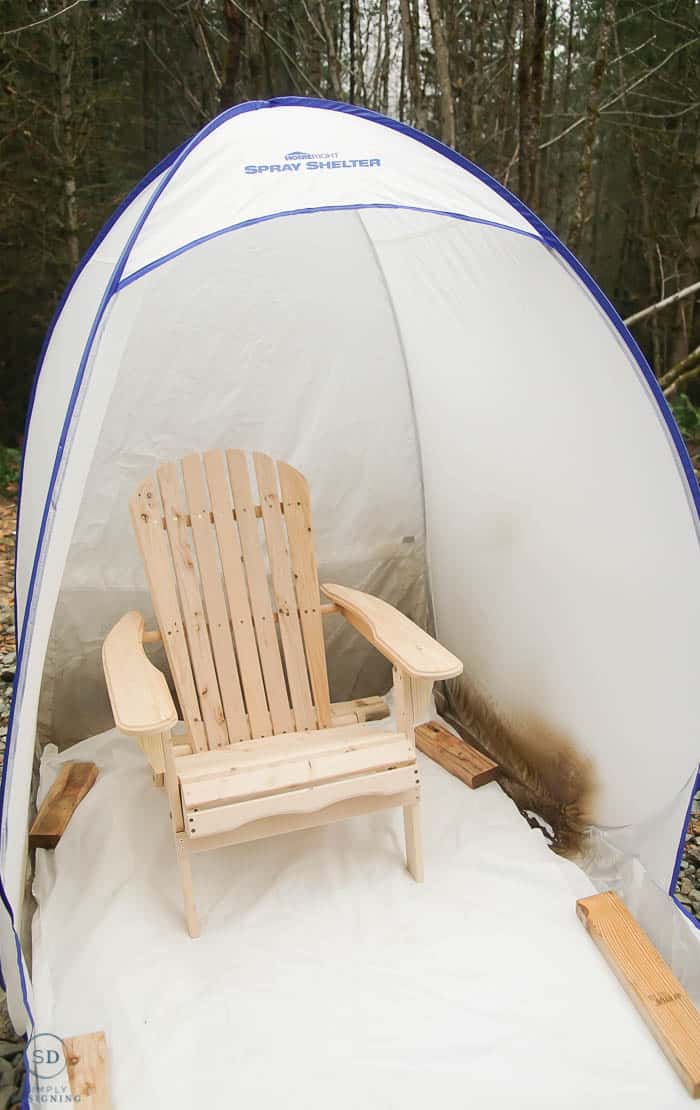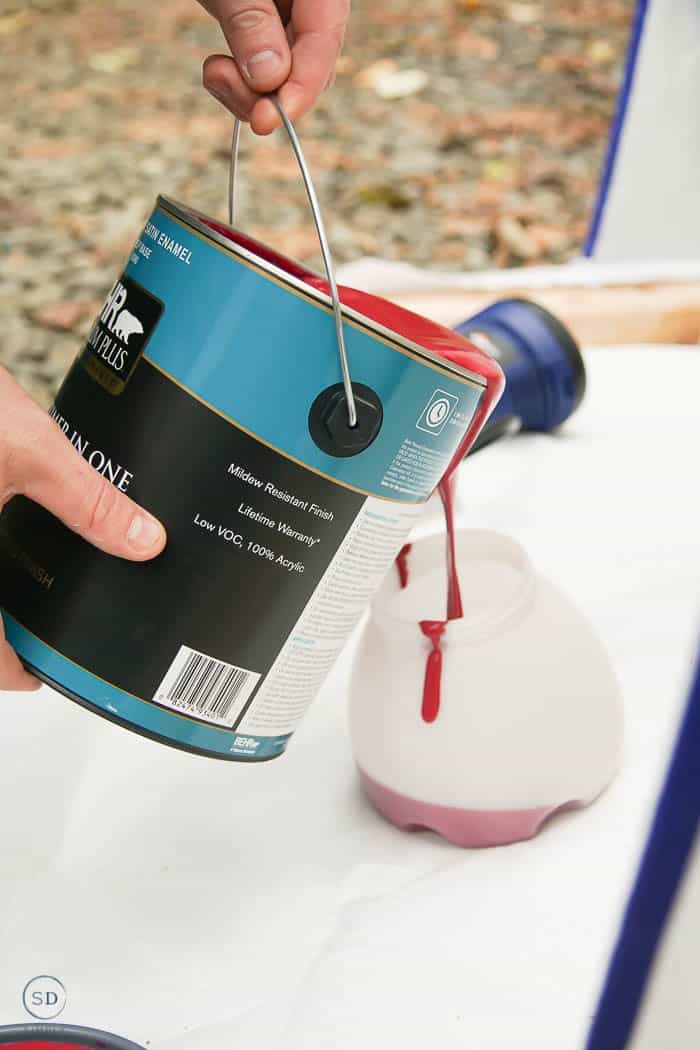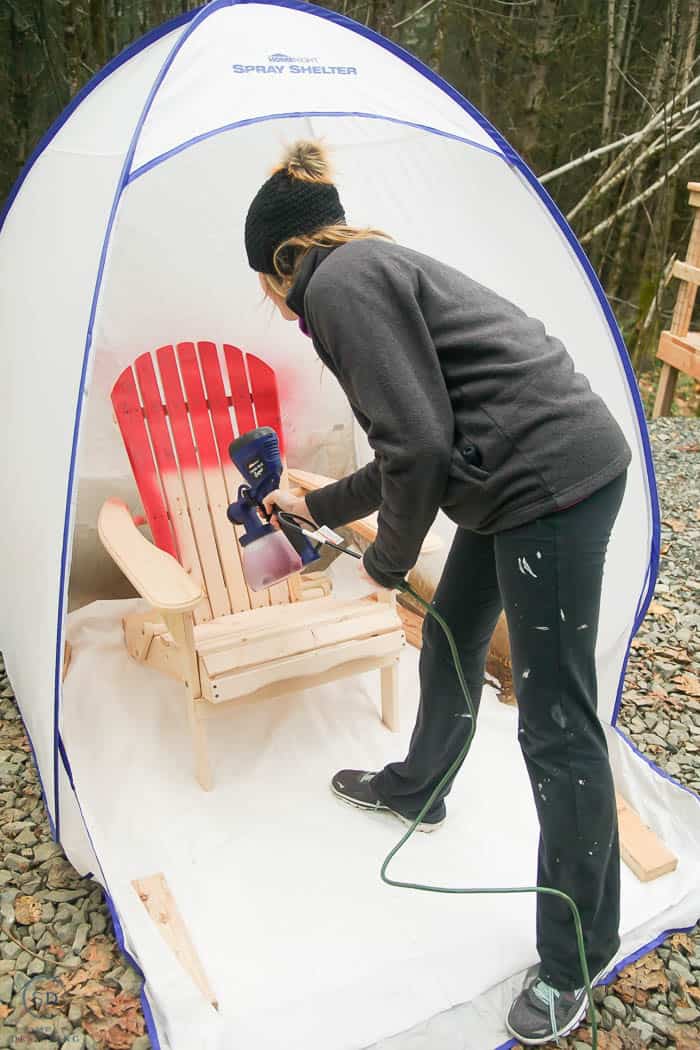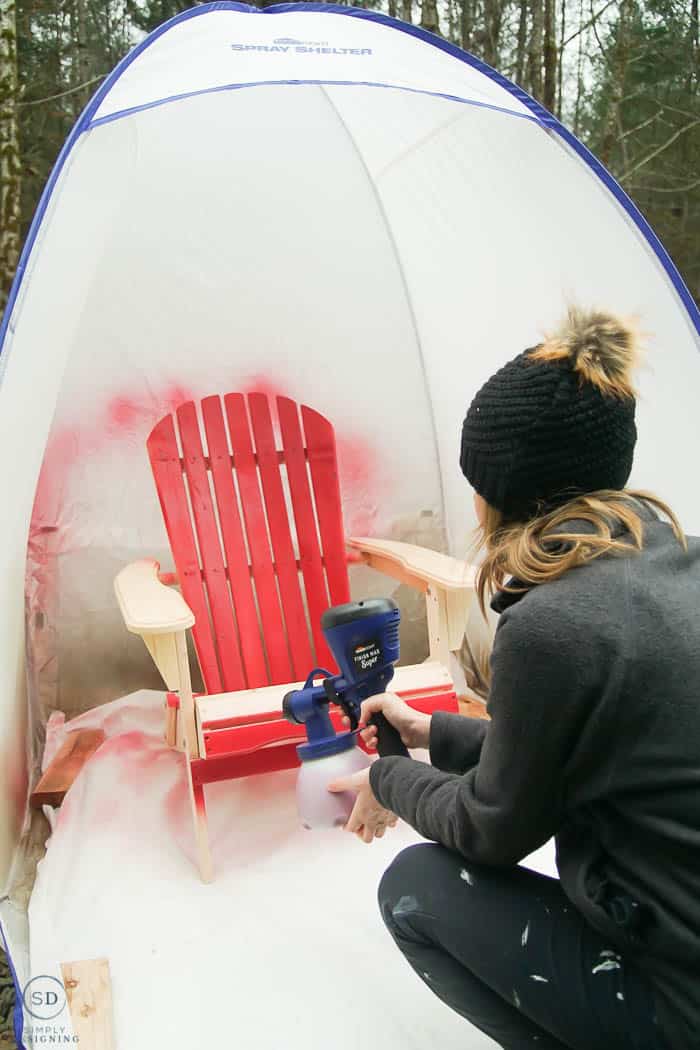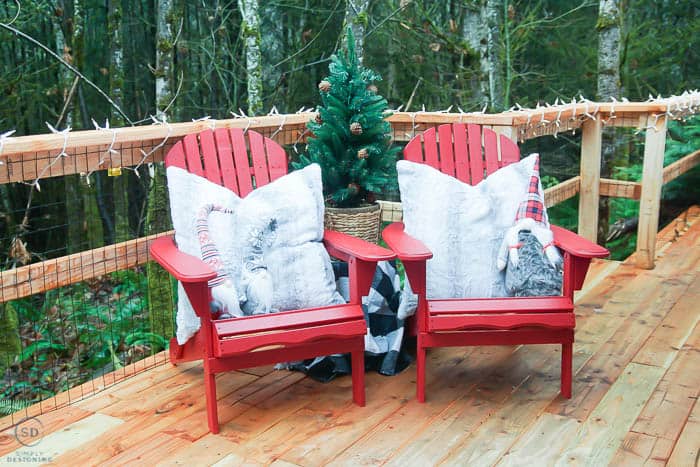 A few notes:
I love using a spray shelter for projects like these, especially here in the PNW, because even if it gets a tiny bit windy or rainy, I can finish my project! This spray shelter is great at protecting projects from rain and wind and also protects my cars and other surrounding items from paint overspray!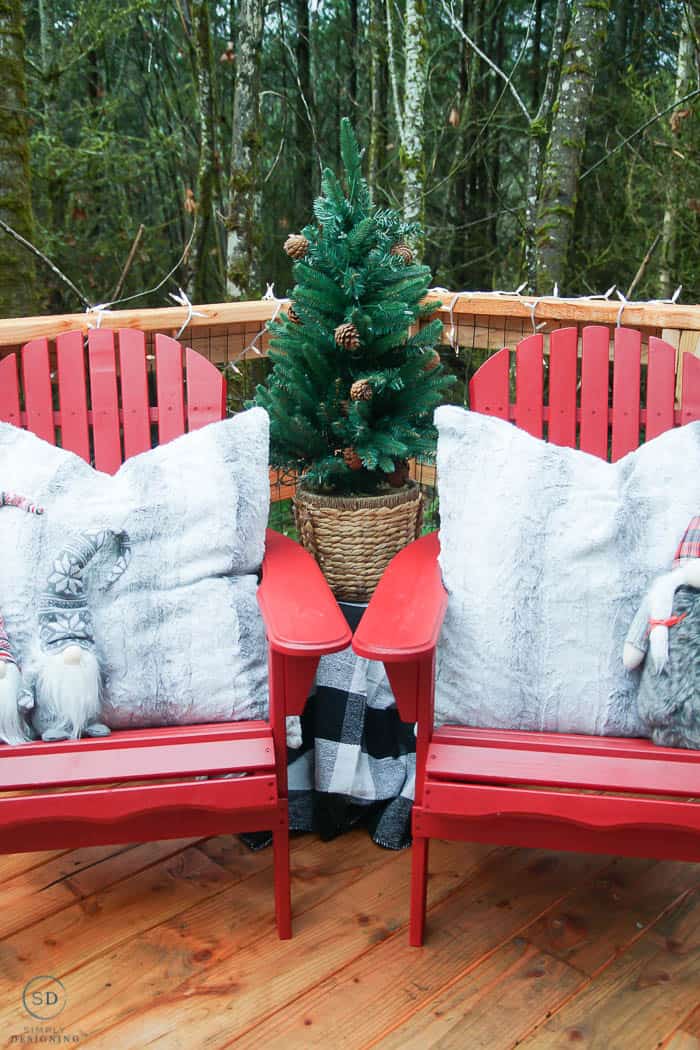 Because I chose to paint my chairs RED and Christmas is right around the corner, I couldn't resist but add some Christmas lights to our deck, cozy pillows to the chairs, and a small Christmas Tree!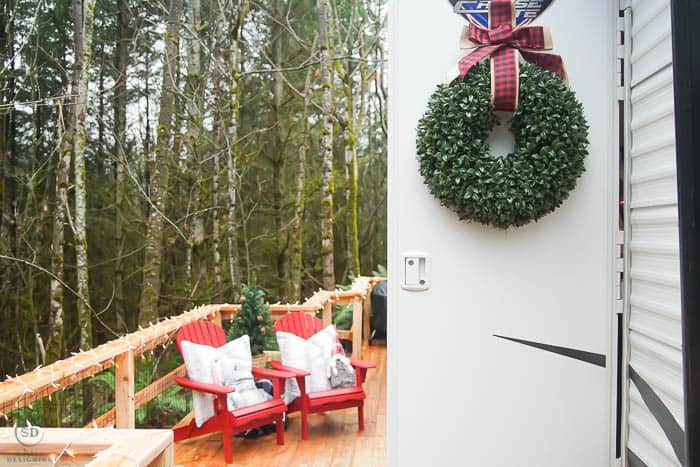 Our porch is now feeling so festive and ready for the holidays.
And I absolutely LOVE sitting out here and enjoying nature with a warm cup of hot cocoa.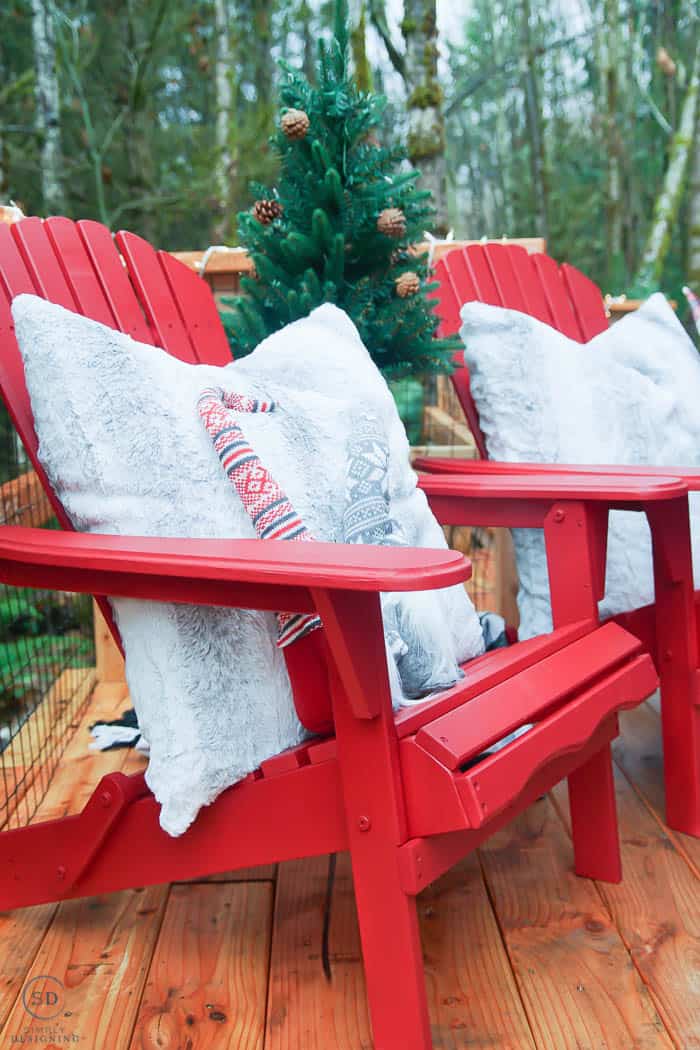 But don't worry, if it is not Christmas yet, or you don't want a Christmas porch, just decorate it differently and choose the paint color of your choice! The details on how to paint wood chairs exactly the same no matter what color or decor style you choose.

You might also enjoy these projects here: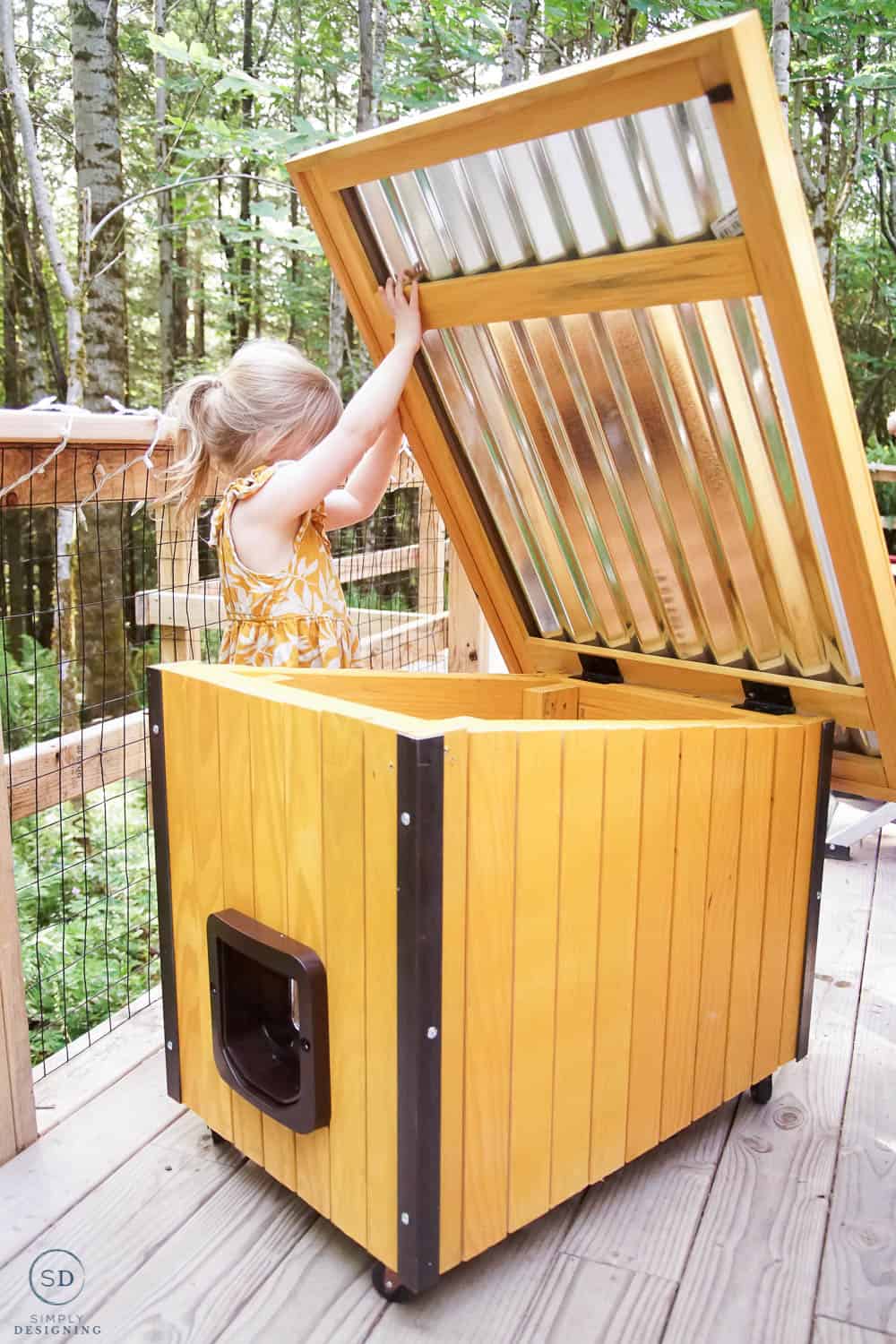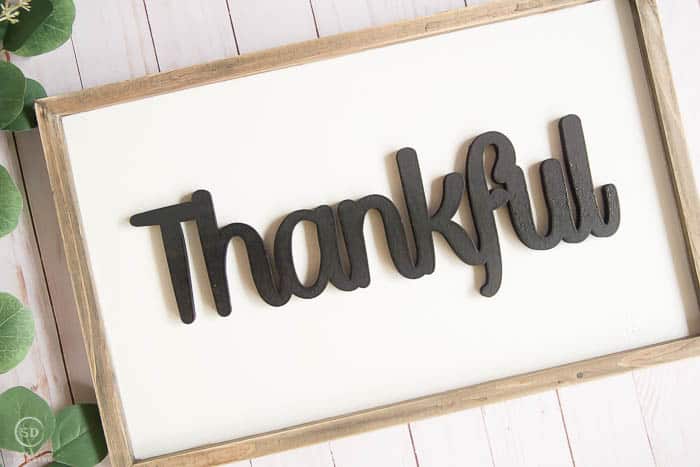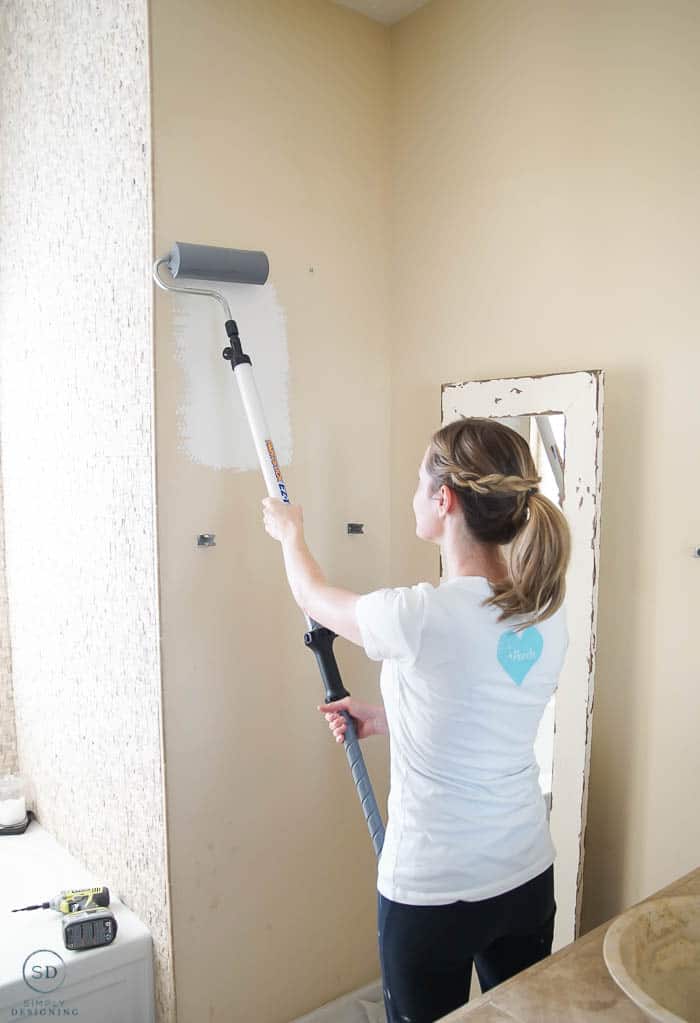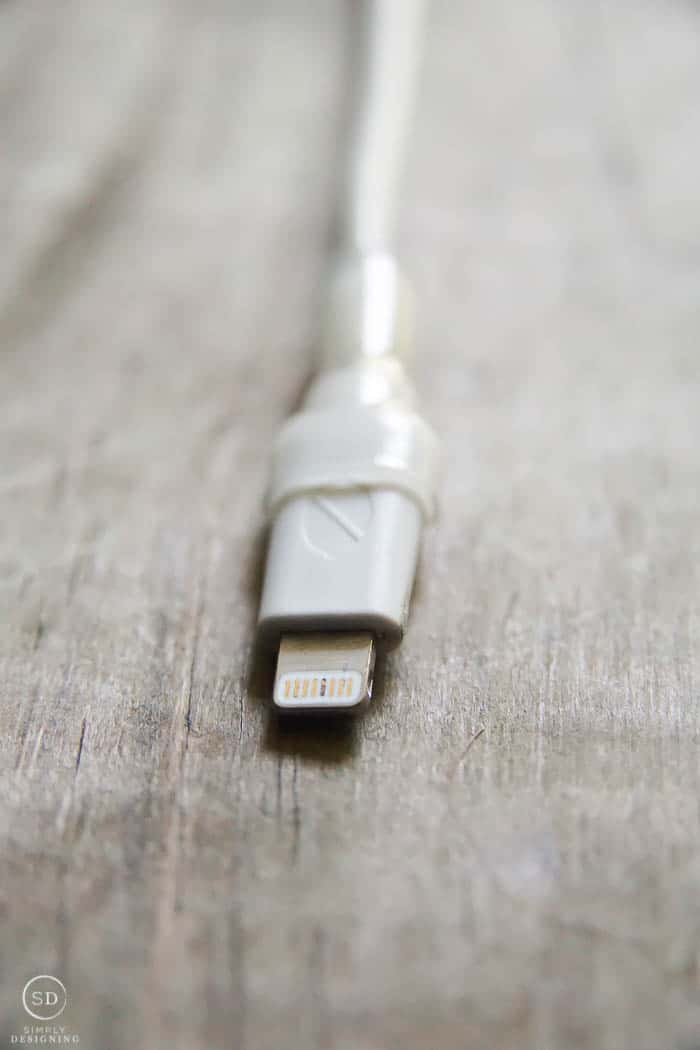 How to fix a broken iPhone charger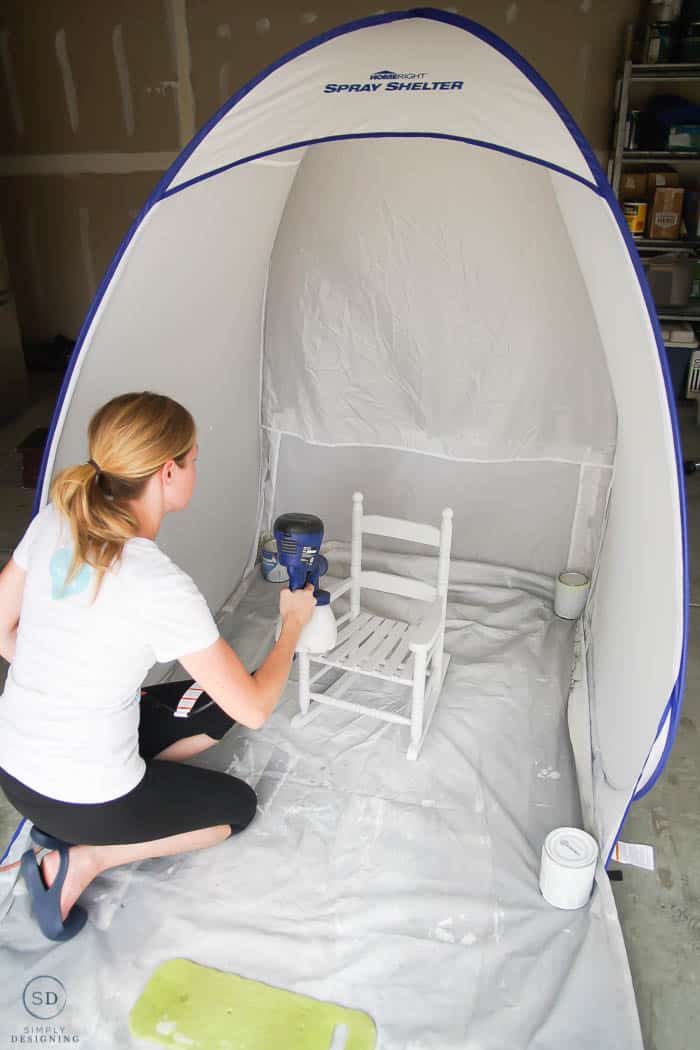 How to Repaint Furniture Without Sanding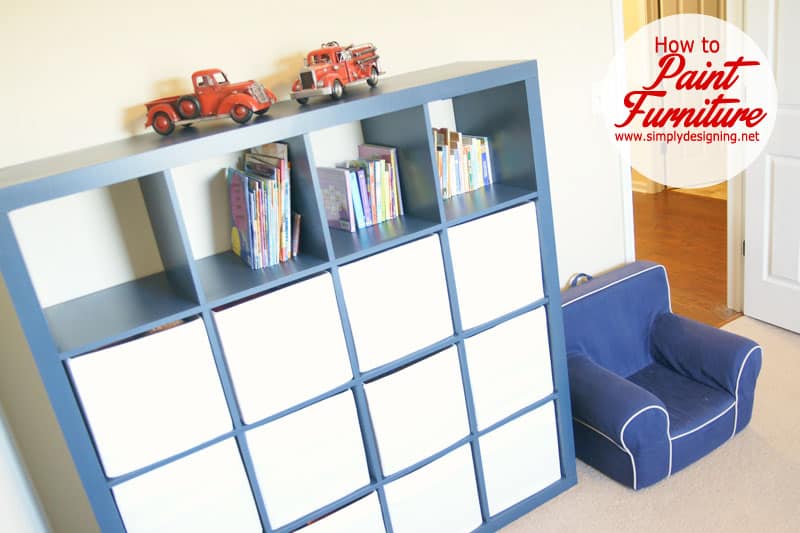 How to Paint Furniture Flawlessly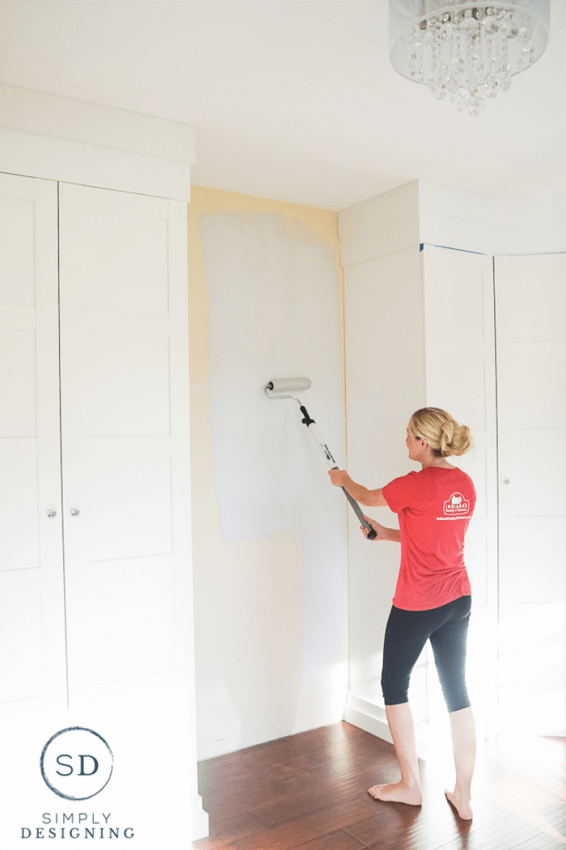 How to Paint Your Room Like a Pro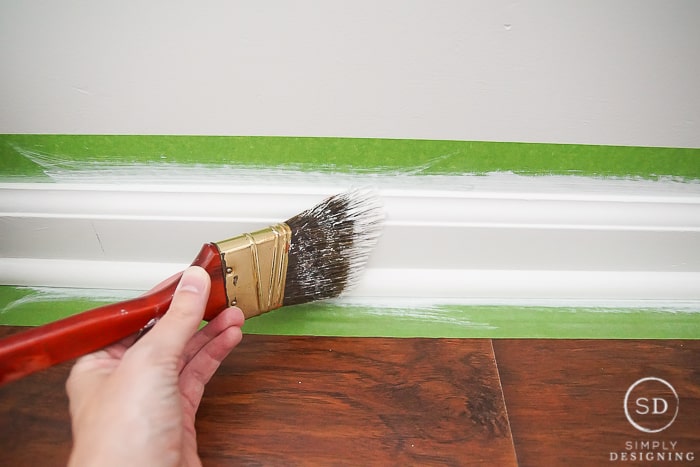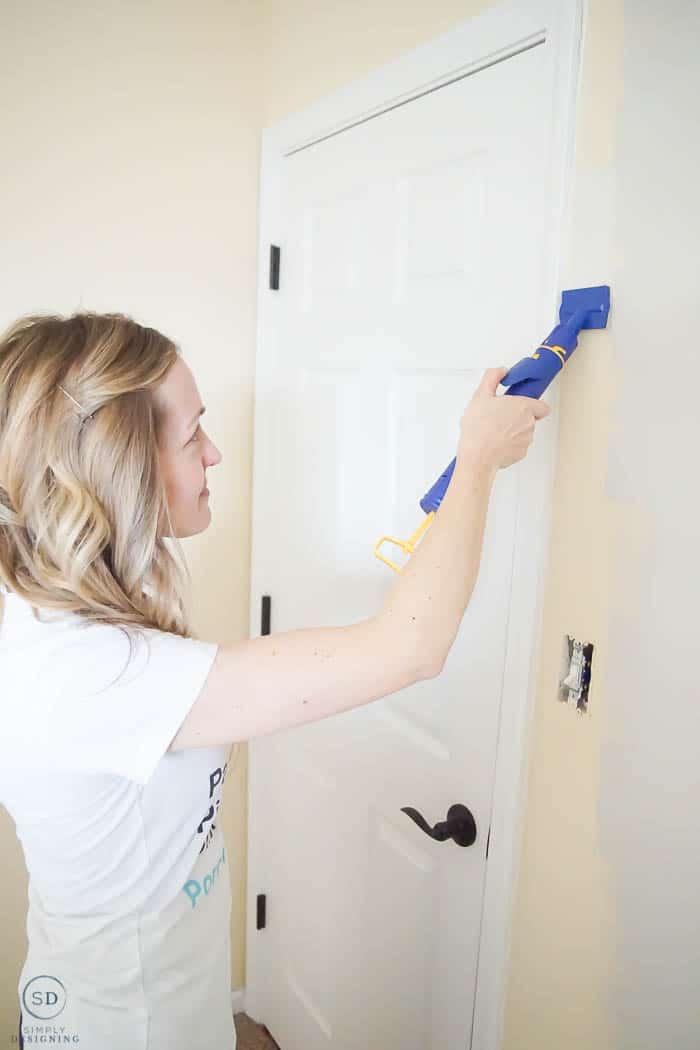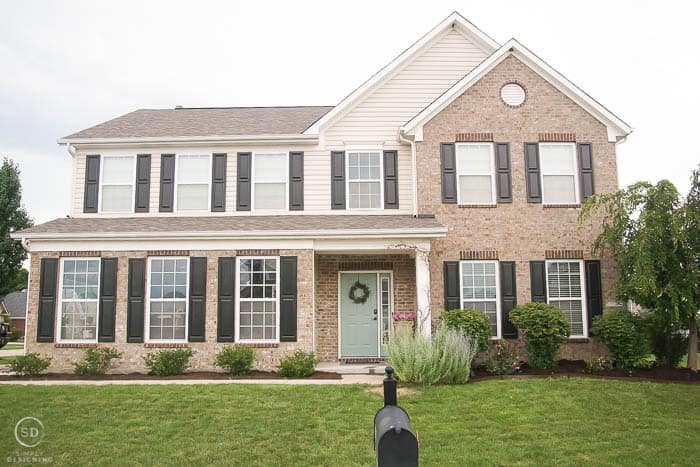 How to Paint Shutters and a Front Door