I needed to figure out how to get creases out of curtains. I have never been able to buy curtains wrinkle-free! They always come with the worst, set-in wrinkles where they have been folded. Even when I iron them, the wrinkles still seem to be there. So today I am sharing my fun tips and easy tricks for how to get creases out of curtains without an Iron! I hate ironing. It is a well-known fact in my family that I do pretty much anything to avoid ironing. I will put something back in the dryer or just not buy it in the first place if I think that it will wrinkle easily. Especially for my kids! I want our family to be able to wash and wear and not worry too much about pressing everything before wearing it.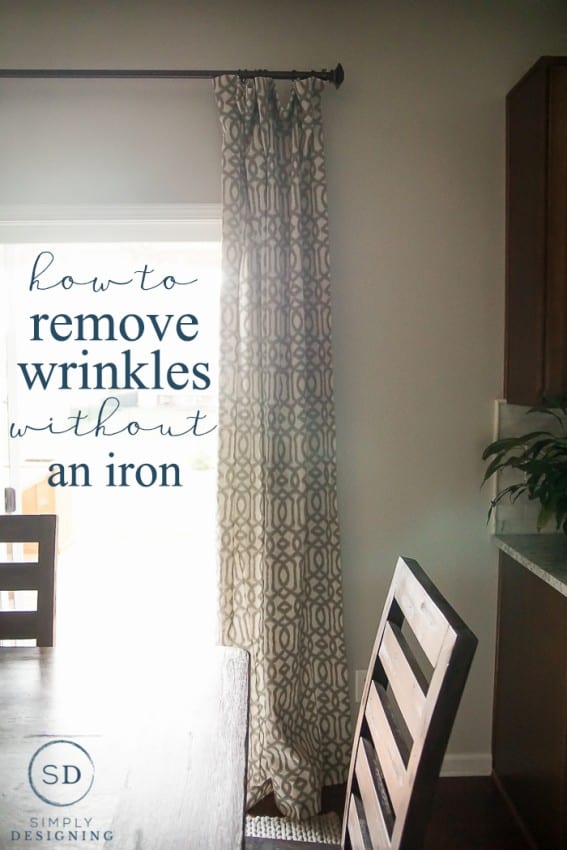 How to get Creases out of Curtains without using an Iron!
Let me be perfectly honest with you. Before I commit to keeping curtains I want to be sure I love them up in my home. So after I buy them, I will put them up, wrinkles and all, to make sure they look good in my space. (No sense ironing something to remove creases I might not like enough to keep right?) And then, well, it sometimes takes a few days to truly decide (who am I kidding I know immediately if I like them or not). But there they stay, in all their wrinkled glory, hanging, under the self-told-lie that I am still deciding.
Eventually...I get sick of looking at wrinkled curtains but I hate the thought of taking them down, ironing them (curtains are hard to iron by the way), and then putting them back up.
So in order to avoid that hassle, I have a neat trick that allows you to get creases out of curtains without an iron, and without taking them down off your curtain rod! Seriously!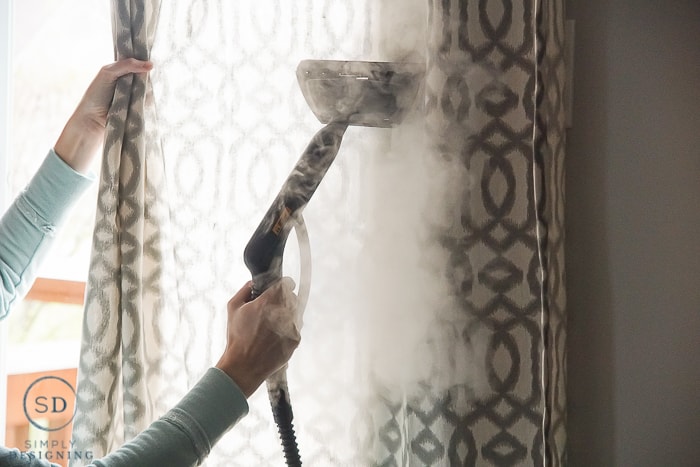 If you hadn't already guessed it, I do this with one of my favorite tools from HomeRight. A big thank you to HomeRight for making this post and the entire post on their site, possible. I use the HomeRight SteamMachine! I love this little steamer! It is amazing for so many uses, but it is amazing at getting creases out of curtains! Woot woot! It only takes a few minutes and it takes the wrinkles right out!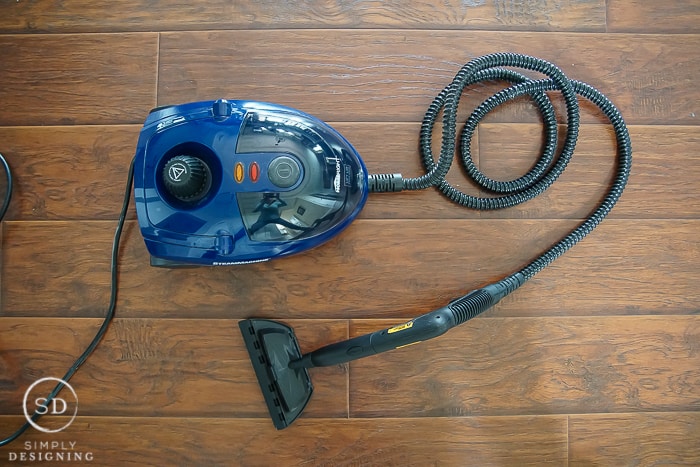 You can read exactly how I get the creases out of curtains without an iron, what attachment I use and more photos on HomeRight's site HERE.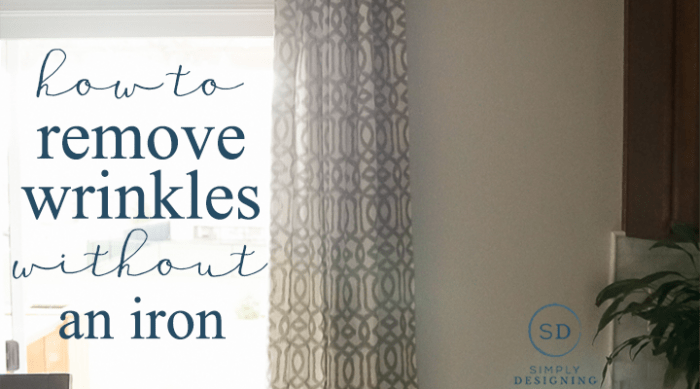 You might also enjoy these other great posts with things you can do with your HomeRight SteamMachine: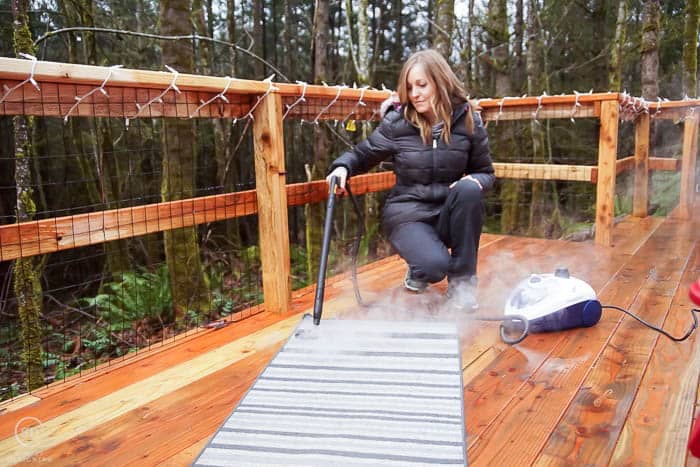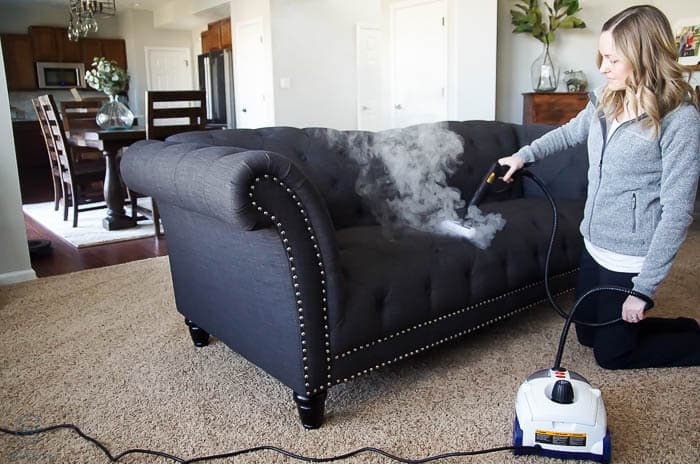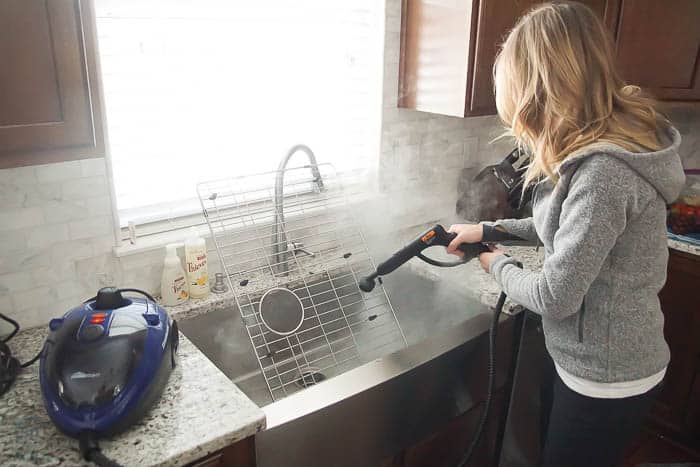 How to Clean a Kitchen Sink Grid