Today I have something unique and exciting to share with you. This is a kids bath bomb recipe that is so much fun for the whole family. Learning how to make bath bombs is easy and you can even make it a learning opportunity for the kids!

Kids Bath Bombs
Kids bath bombs are a fun way to make bath time entertaining and special. If you have kids that fight you at bath time these bath bombs might be just what you need. Not only that, the essential oils can help everyone have a nice peaceful bath time routine!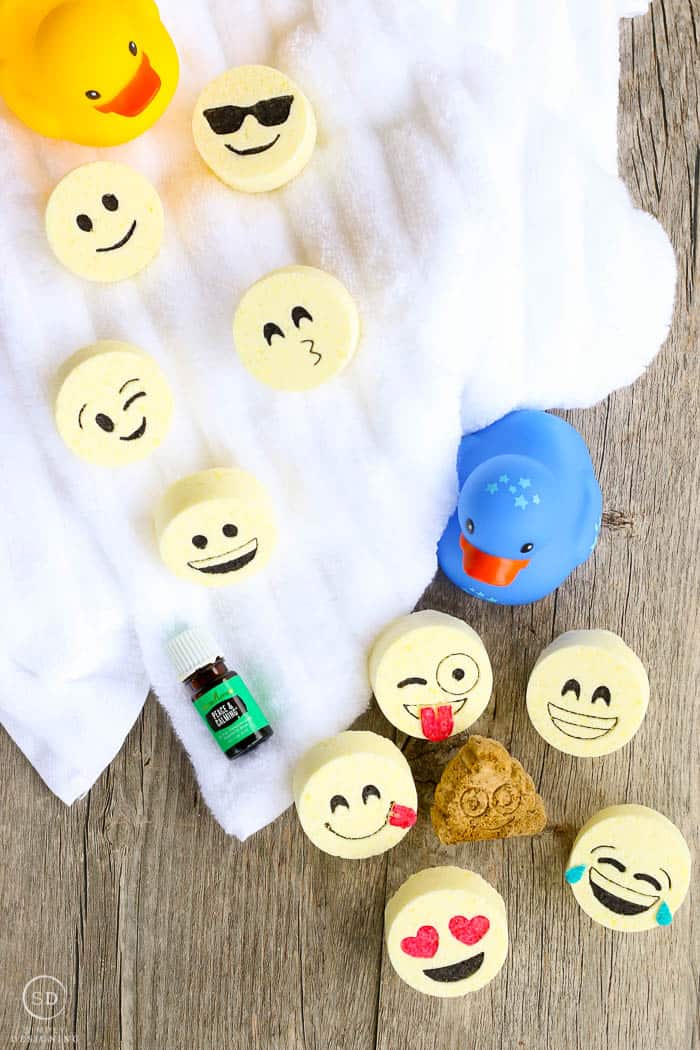 Aren't bath bombs hard to make?
No! There seems to be a lot of confusion out there about how to make bath bombs. They are also kind of expensive to buy so perhaps that is why people assume they are hard to make. The process is really simple, you just need to be careful so that they don't get too wet too quickly.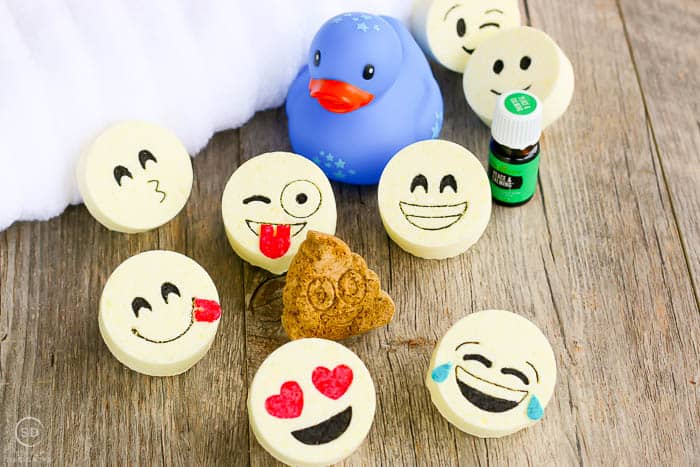 As always, I'll be walking you through it step by step so that anyone can make these awesome kids bath bombs at home! Remember to check out the instructions below, the mixture will be useable even if it doesn't come out quite right, so no risk here...even the messed up batches are great for a soothing bath at the end of the day!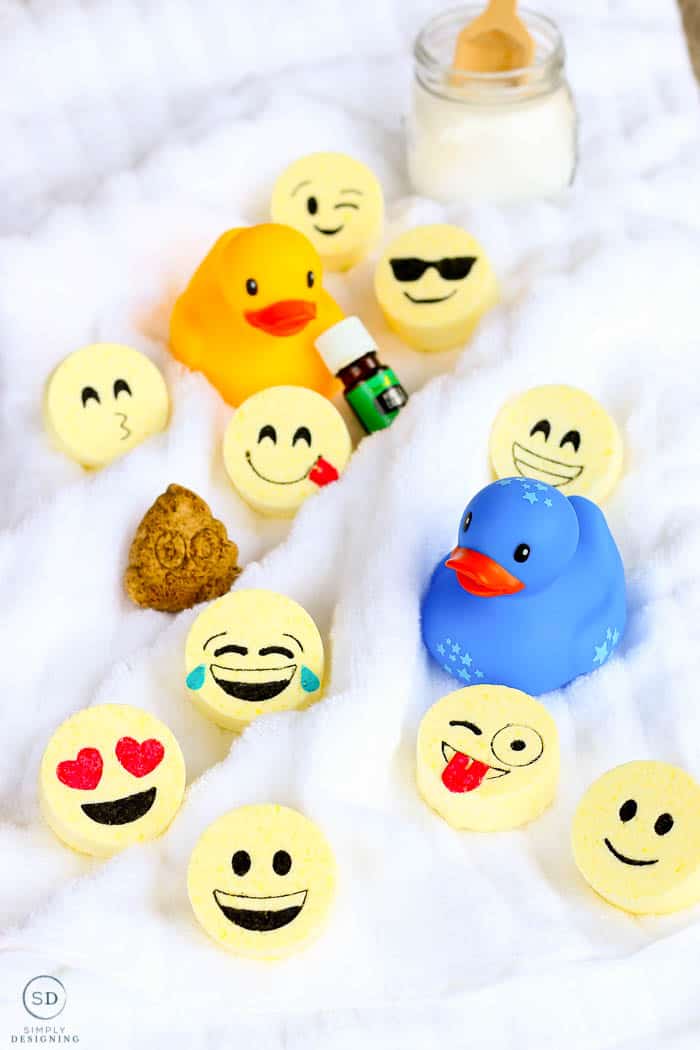 Kids Bath Bomb Recipe Ingredients:

Why did you choose the Young Living Peace & Calm Blend?
I decided since this is a kids bath bomb recipe I would use something that will relax and calm kids (and adults too). We like to do bath time in the evening for the kids. It helps them relax and unwind after a long day and it prepares them for a restful nights sleep!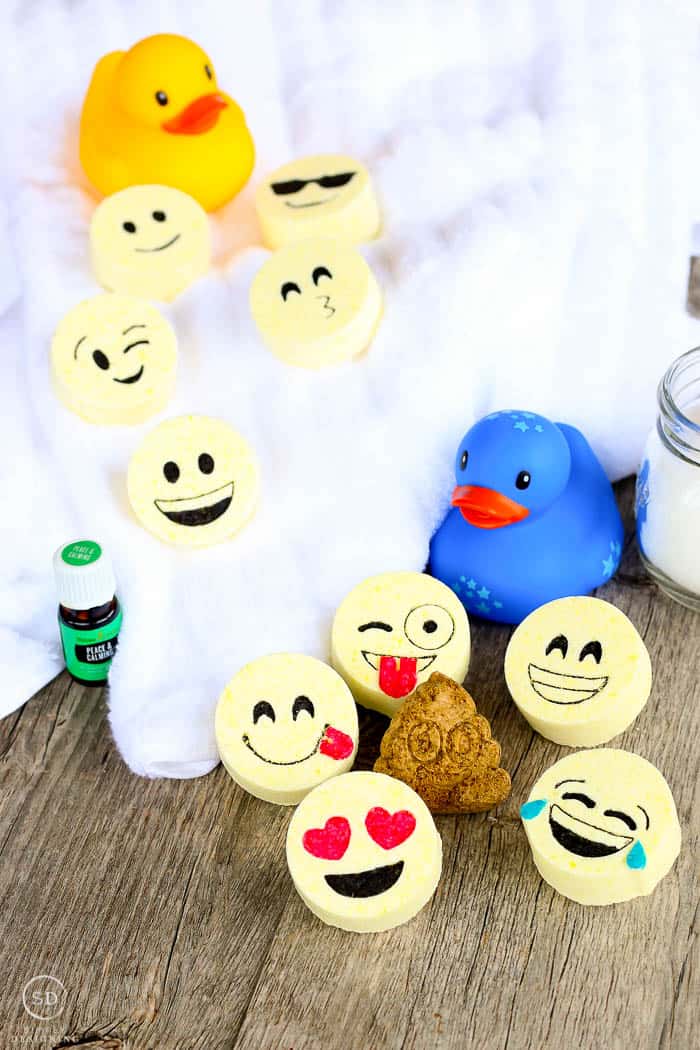 If you prefer a different oil blend go ahead and use what you like! Whatever works for your family is a good option here! Lavender is always a nice choice for bath bombs, it smells great and is very soothing. Another option would be any citrus oils (like Citrus Fresh or Lemon) which gives a nice refreshing bath experience!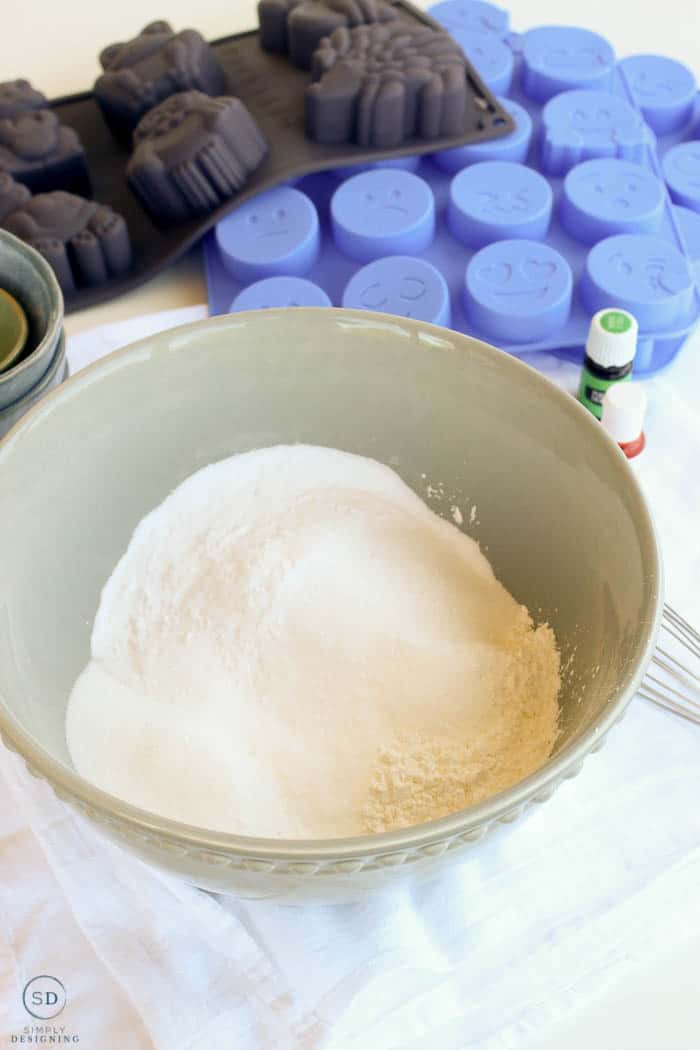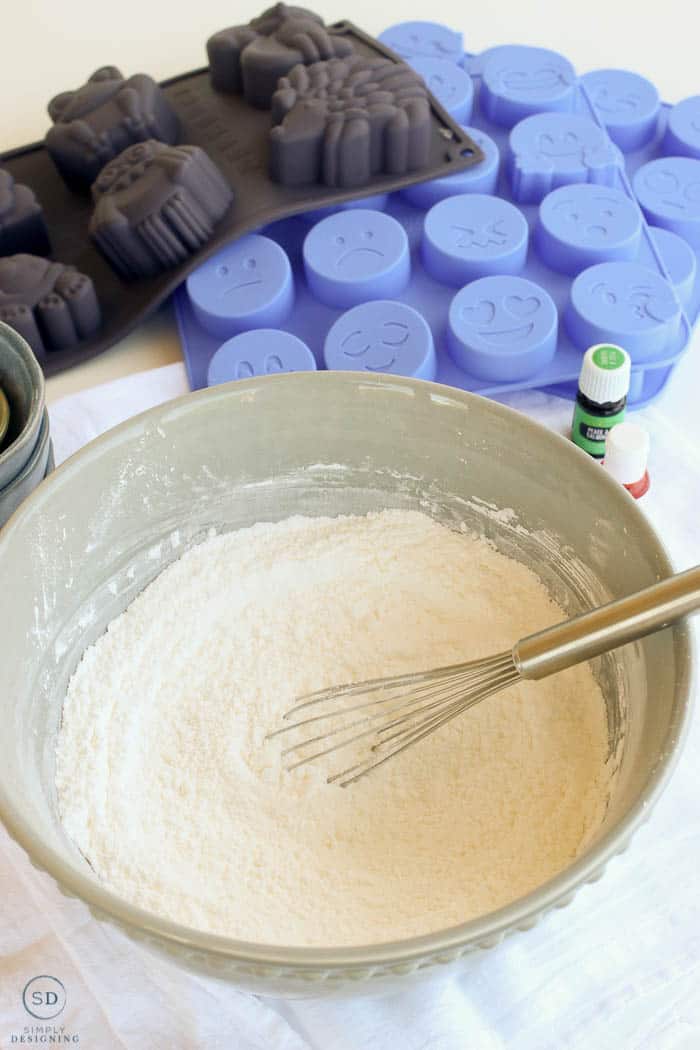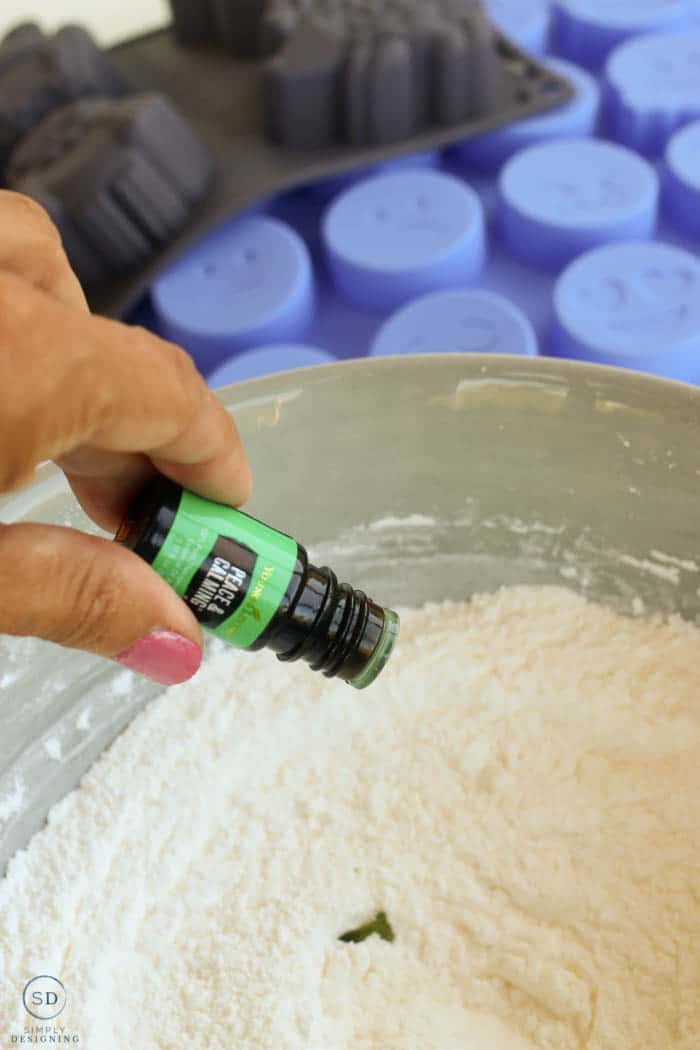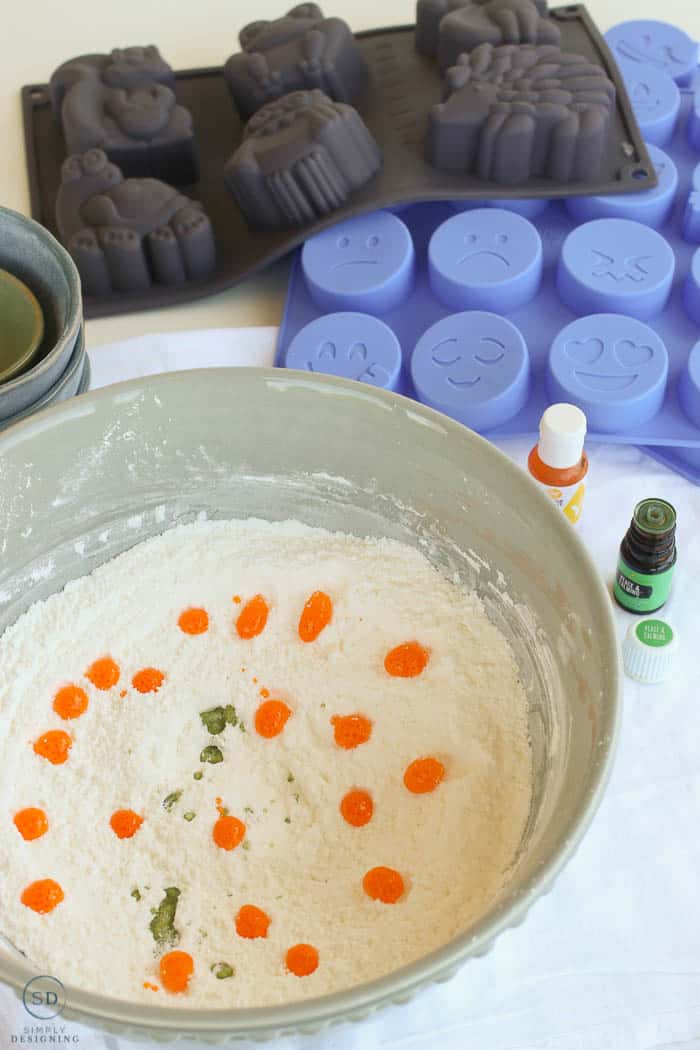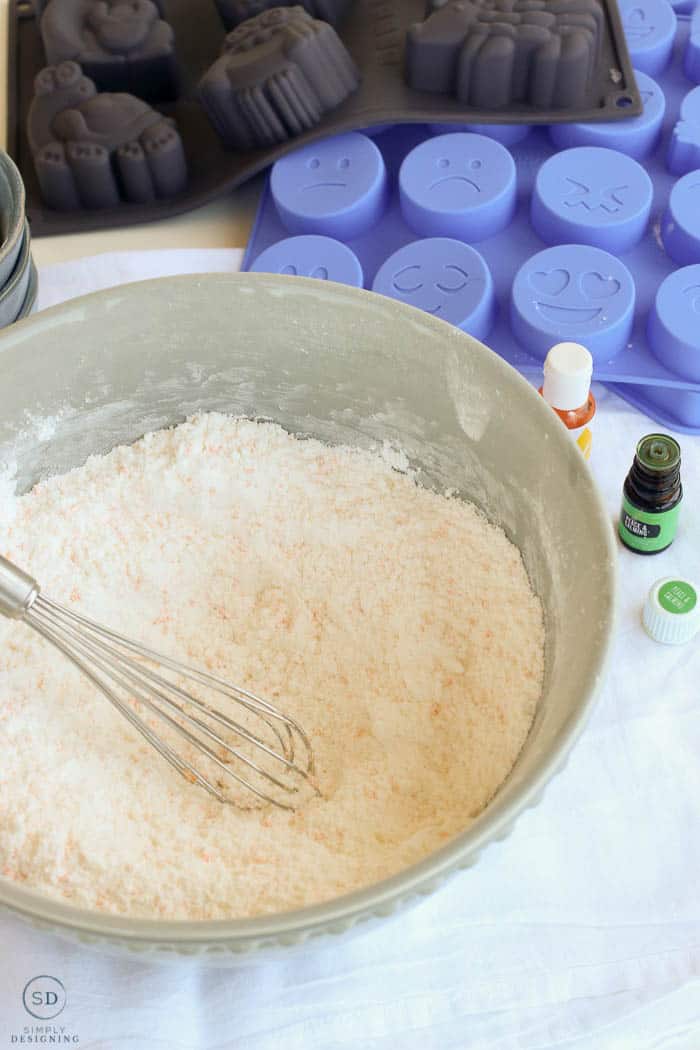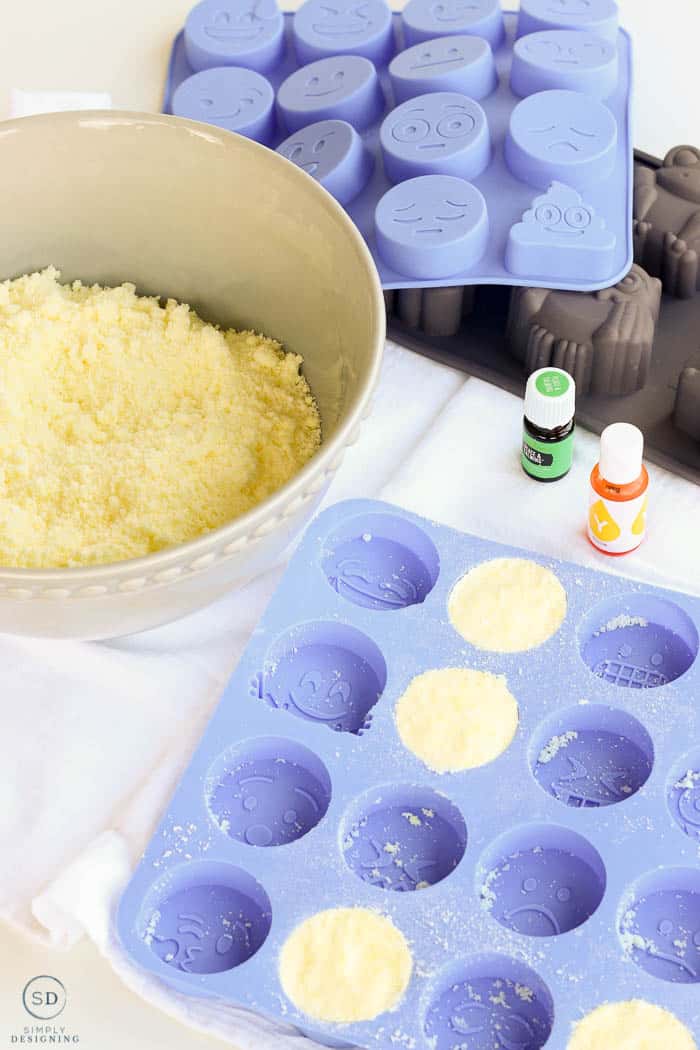 How to Make Bath Bombs:
Combine all dry ingredients in a bowl and mix.
Add essential oil and food coloring (optional) and mix well. Note that your mixture will not appear colored just yet, so don't worry and don't add more food coloring. It will show up soon, I promise!
Spray the dry mixture with water and stir until barely moist. At this point, your food coloring will start to show in your mixture! You want to slowly add water and mix until this mixture is BARELY wet enough to hold together when you press it together. It should still be quite dry. If you put too much water in this mixture, it will foam and expand and it won't hold a ball shape. If that happens, don't worry, just let it dry and then you can crumple it up into bath fizzies! And then remember next time to add less water!
Press the mixture firmly into the molds until they are full. You'll need to let them sit overnight to be sure that they're dry before you try and pop them out!
If you want to accentuate the cute faces on these, you can use edible markers to draw on them.
Store in a cool, dry place until ready to use! Then drop in a hot bath and watch it fizz away while you enjoy a relaxing bath.

Can I use any essential oils I want?
You are welcome to use whatever essential oils you want! That being said, in a project like this where the products are going to be touching my family while they are soaking in the bath it's important to me that I know and trust the products.
Over the years I have found that Young Living is the only essential oil company that I trust for myself and for my family. If you want to learn more about essential oils and how to get your hands on some of the best ones out there just click through HERE!

Where do I get that cool mold that you used for these kids bath bombs?
We purchased our bath bomb mold from Amazon. You can get your own two-pack of silicone molds here and start having bath bomb fun at home!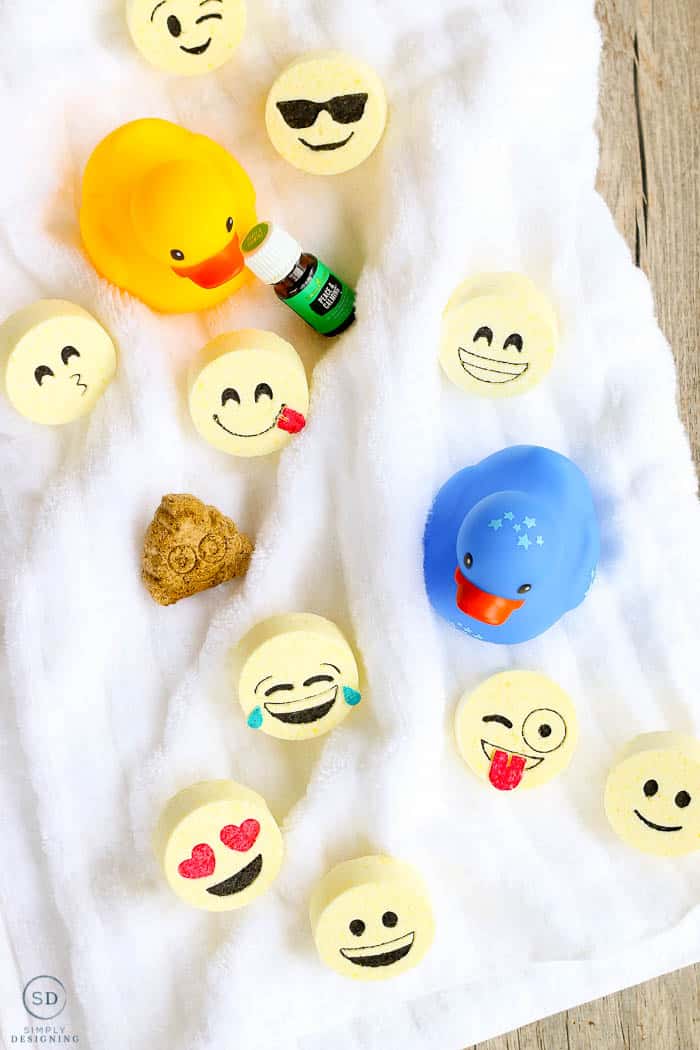 If you don't want to purchase a mold you can shape your bath bombs into balls, use a muffin pan, or you can just let the mixture dry and use it as bath fizzies that you sprinkle in the water for a bath!
You might also enjoy these posts too: