Today I wanted to show you how to make adorable lavender bunny soap and share this fun and easy way to make them with essential oils. I love to make my own soap and this kid soap was a huge hit in my home and so I thought it would be fun to make my kids some more fun soap to use! I love making my own soap, but with Easter coming up, I thought it would be fun to make Bunny Soap! Like really, how cute are these!? I found these silicone bunny molds at the grocery store and snatched them up because I knew they would be the cutest mold for soaps! Keep reading on to learn how to make lavender bunny soap.

How to Make Lavender Bunny Soap with Essential Oils
Making your own soaps is so fun because it gives you the ability to customize the soaps however you want! Our skin is often fairly sensitive to store bought soaps, so I love knowing what is going into mine. And I can keep them free of dyes that I know bother us and fragrances they are harmful. I choose to make my soaps with essential oils and either no coloring or natural food coloring because that's what works best for my family.
I decided to use a goat milk soap base for these soaps because goats milk is very moisturizing and also gentle on sensitive skin. But you can just a different soap base if you prefer.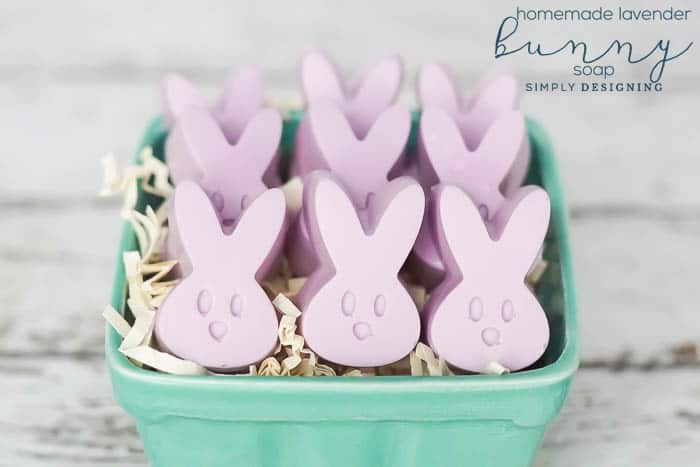 How to Make Soap with Essential Oils
It is easy to make soap with essential oils. Because you are making your own soap, you are able to control the scent of your soap. This is a huge benefit of making your own soap! So many times, bar soaps (and all soaps) are full of things that aren't actually great for your body including fragrances or perfumes. Fragrances and perfumes can often cause skin trouble and even headaches.
(Affiliate links included in this posts for your convenience. Thanks for supporting my blog.)
How to Make Lavender Soap
Ingredients:
Directions:
Put your soap base in a microwave-safe dish.
Put it in the microwave and melt it on high for 30-second intervals, stirring regularly, until fully melted.
Once the soap is melted, add your food dye if desired and your essential oil.
Stir until well incorporated.
Pour the melted soap into your bunny molds and allow it to set completely.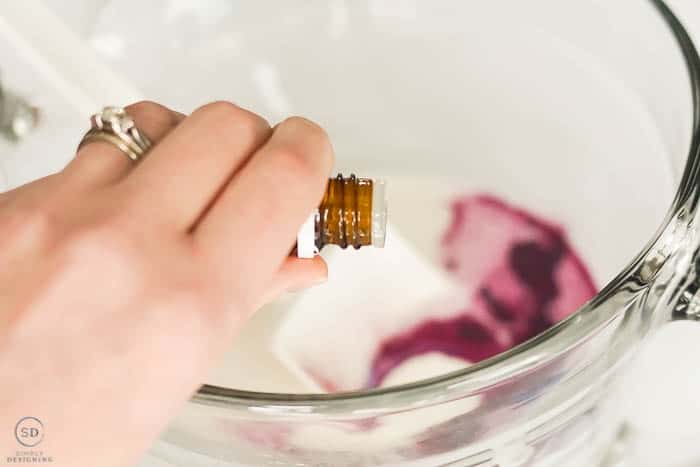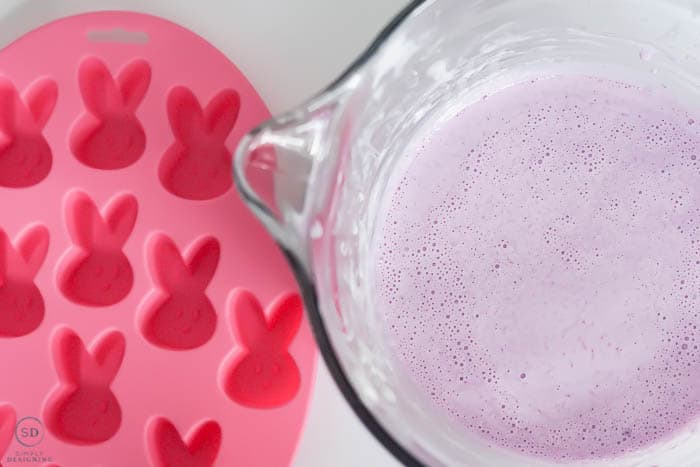 Isn't that so fun!? It's amazing how easy and fun it can be to make your own lavender bunny soaps!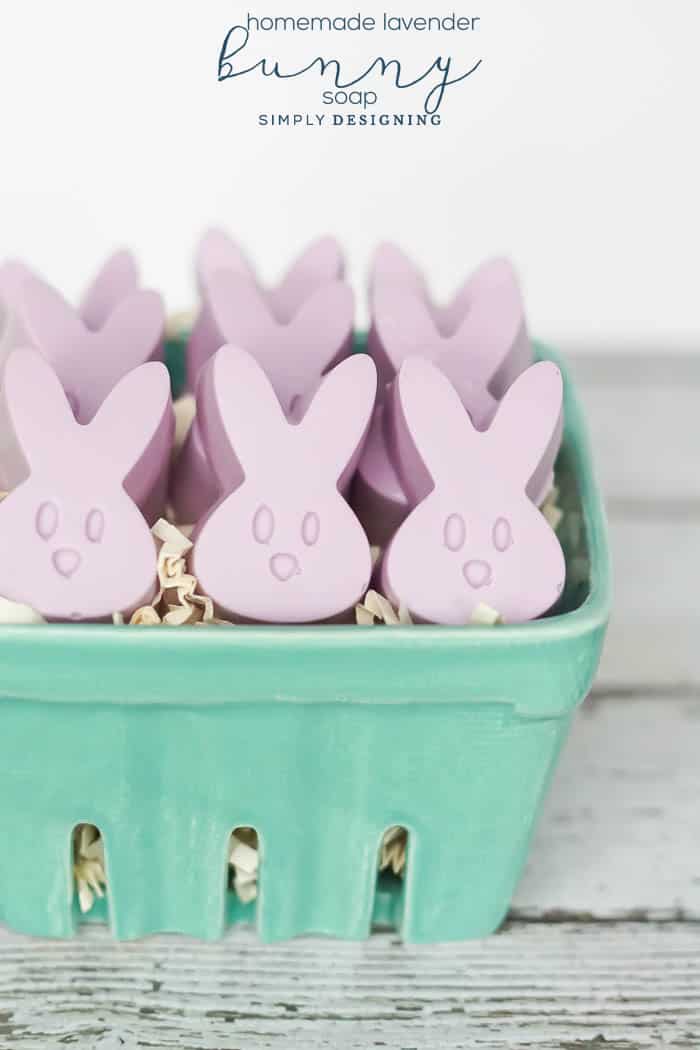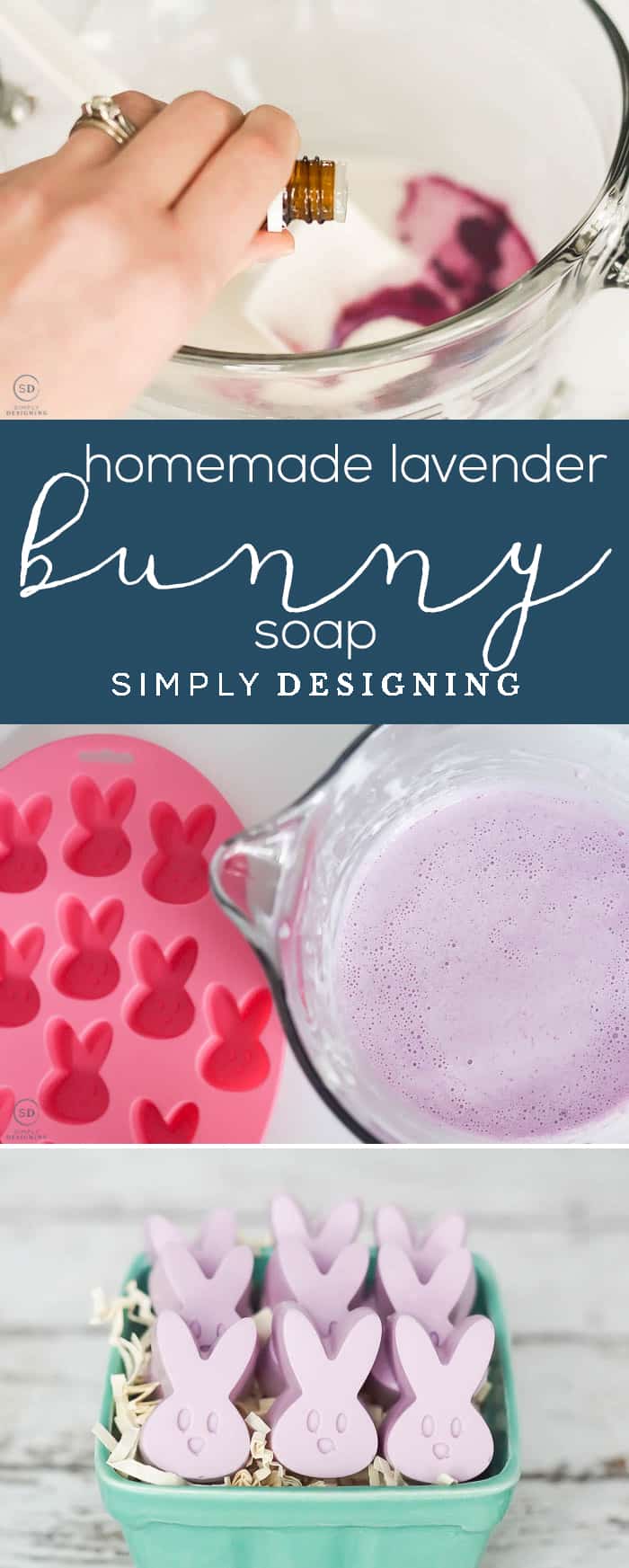 Check out these other Recipes: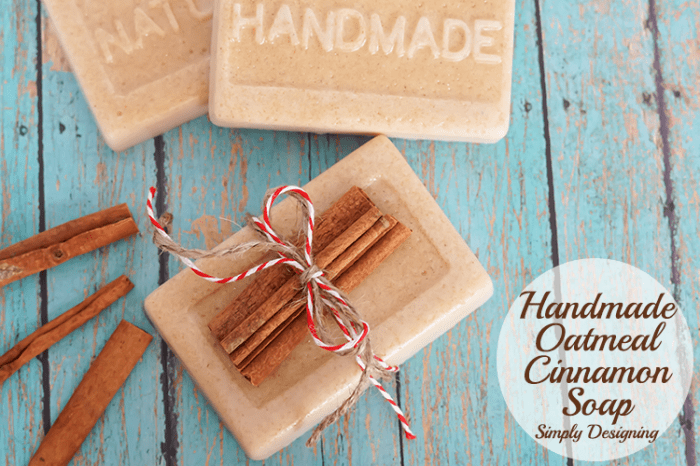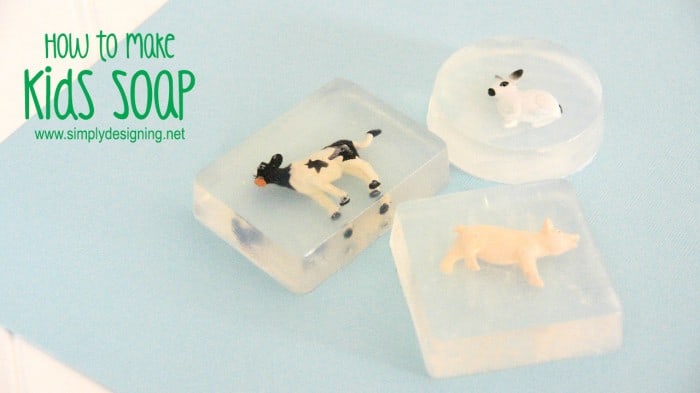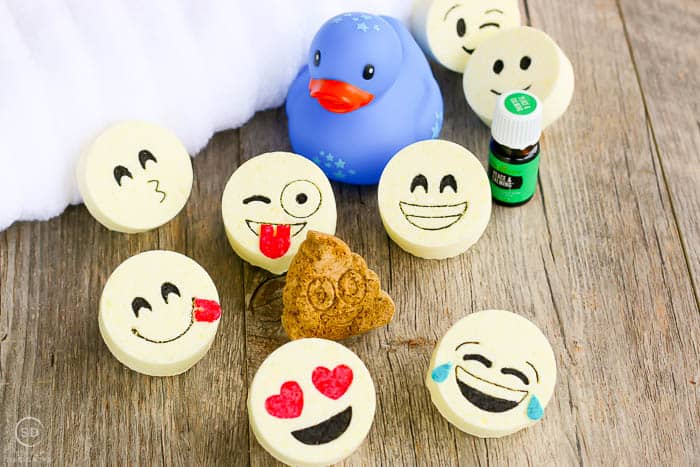 You might also enjoy: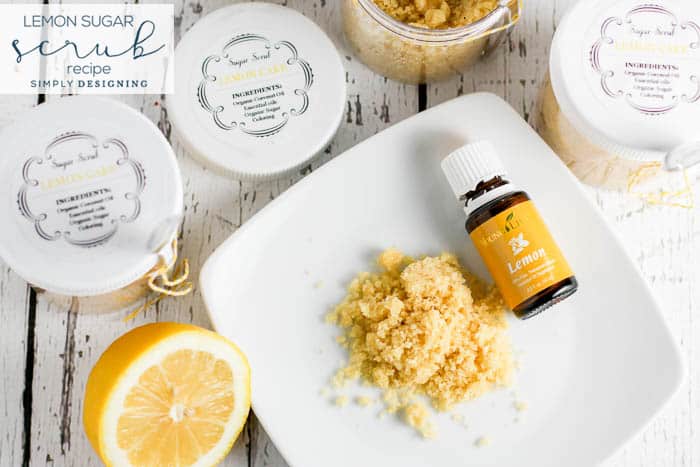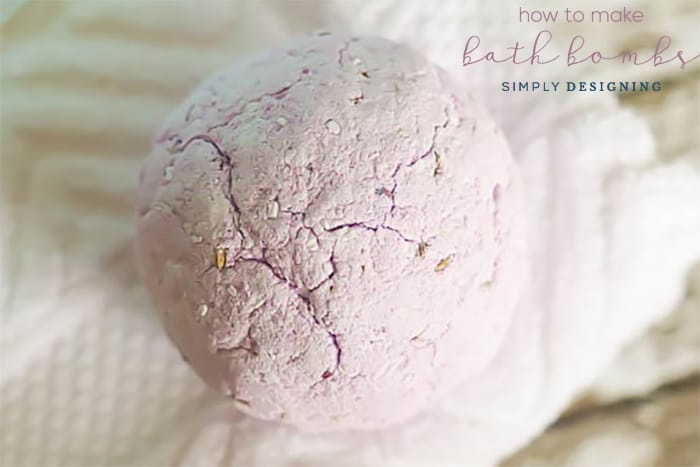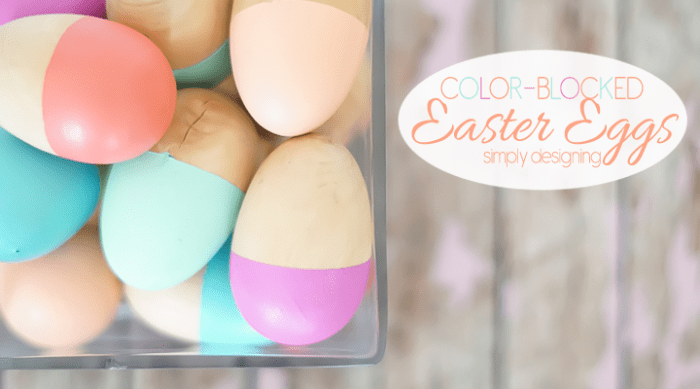 Color Blocked Easter Egg Decor