This is a sponsored post written by me on behalf of At Home.  All opinions are 100% mine.
I have been antsy to decorate for Christmas this year!  I know, I know we are still celebrating Halloween, but I am in the Christmas spirit early this year!  And I couldn't resist adding just a few holiday touches to me home early this year!  So I am really excited to share my Natural Glam Christmas Mantel with you today!  Yes, it is a bit natural and a bit glam!  It is such a fun and beautiful style too...I think you'll love it!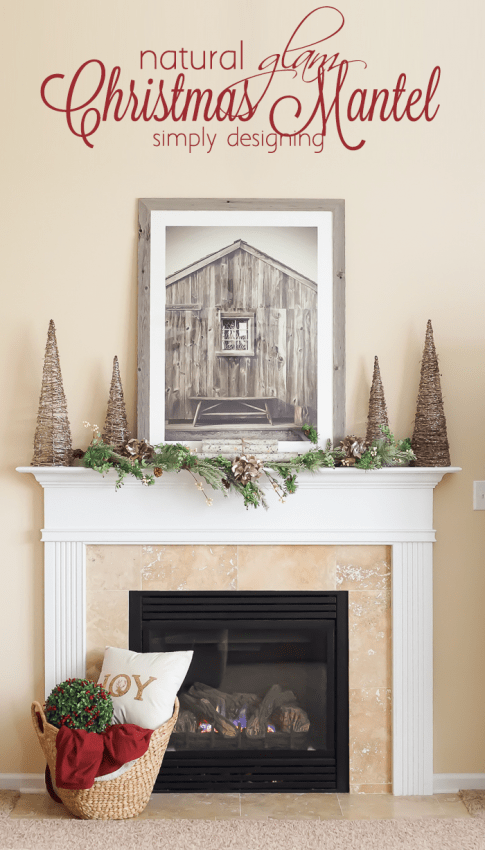 Natural Glam Christmas Mantel
Earlier this week I headed over to a home decor store that I had heard of but hadn't had a chance to go to yet: At Home.  I was surprised at how many great home decor items the store had but I was also really impressed with the huge At Home Christmas Decor selection!  The Christmas decor was especially stunning!  There was such a big variety of colors and styles and there were so many pretty items!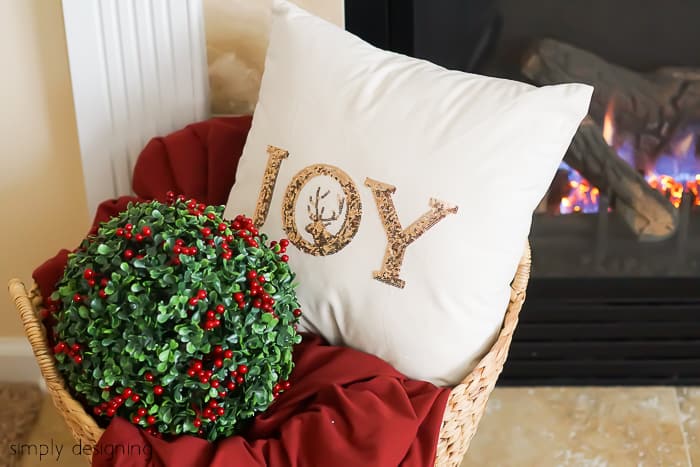 At Home offers Christmas decor in 15 different styles including: Seas & Greetings, Holiday Hoedown, Lavish and Luxe, Peppermint Jazz, Berry Platinum, Forest Fairy Tales, Crystal Chateau, Cherished Memories, Heaven and Earth, Midnight Plum, Regal Renaissance, Snowcapped Scene, Handcrafted from Around the World, Dem Darlings and Handcrafted.  They also offer 101 varieties of Christmas Trees and their Tree for Me collection is just beautiful!  At Home is the perfect one-stop-shop for all your Christmas needs this year.  They have everything to fit your dining needs to your tree to your ornaments!  (It is also a great place for everyday home decor needs too!)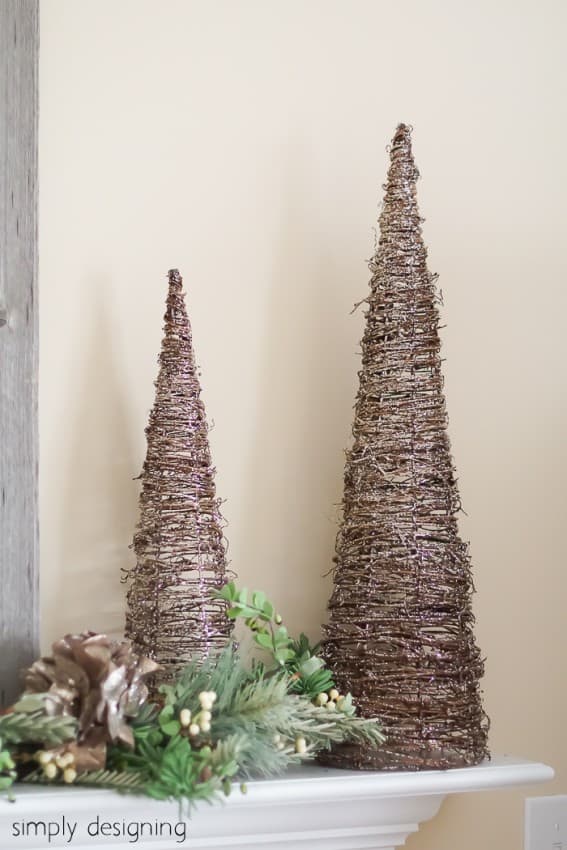 I was so inspired when I walked into the door because they were setting up the Christmas display.  I snagged a few items I fell in love with right there and decided to take my time exploring the rest of the store too!  As soon as I found these cute trees that I wanted to re-design my mantel this year!  I have a large mantel in my family room and because the ceilings are fairly tall, I always have a hard time finding decorations for it that are appropriately sized.  But these trees were beautiful and big and perfect!  So I bought four of them!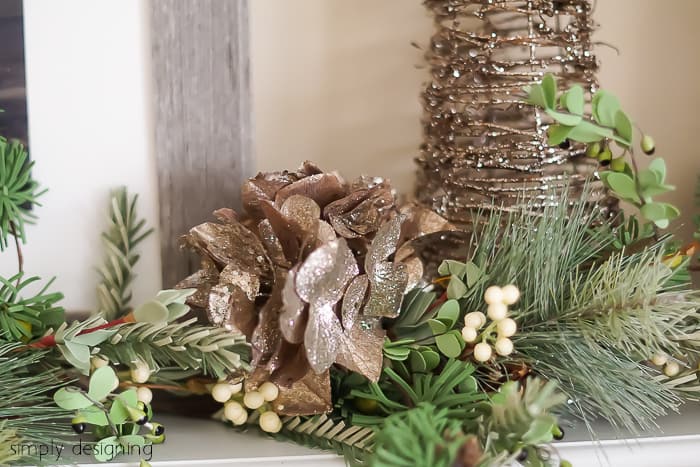 I also found a beautiful garland, some beautiful flowers, some of the cutest pillows and an over-sized kissing ball!  I also snagged some cute logs and a beautiful basket that I knew would look great beside my fireplace.  I had been on a hunt for one for a while and this was the perfect size and a great price!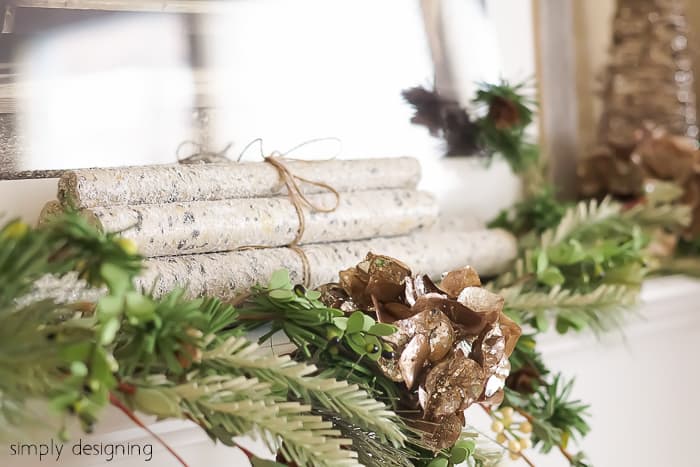 At Home has all their Christmas decor displayed in themes so it is really easy to pick a theme you like and buy all the decor items you need in one place!  Or you can mix and match styles like I did for a more unique and eclectic look.  The option is up to you!  The decor was all affordable too and their everyday low prices make this a great store to shop at!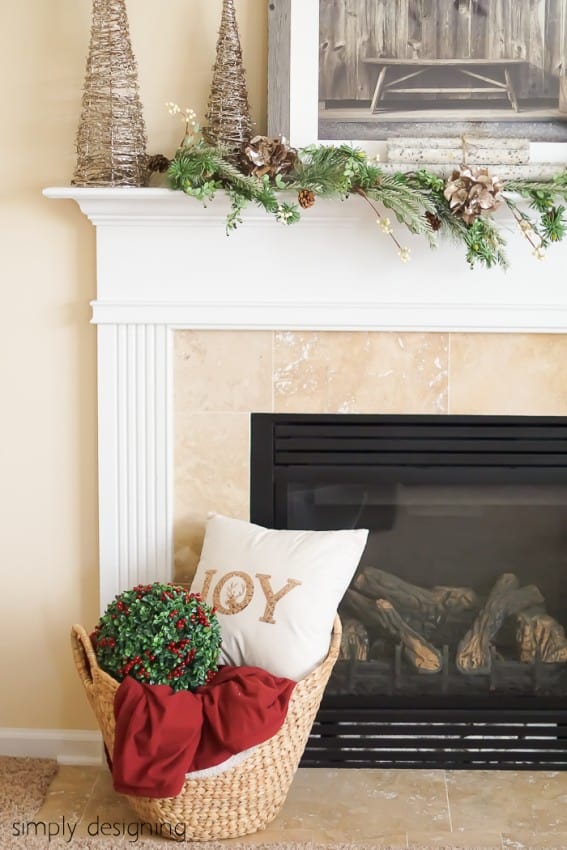 And just for fun I have a couple more photos to share of my new space!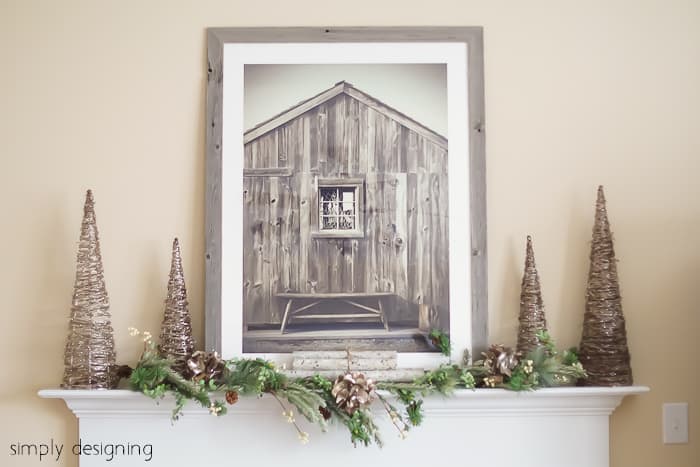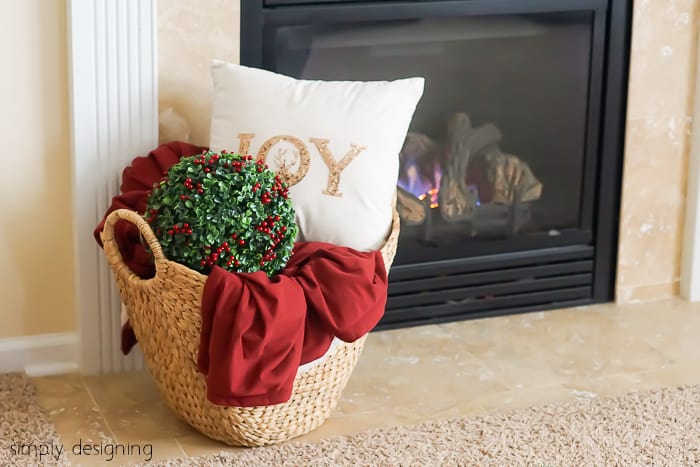 And here is what it looked like before (don't judge that I still had summer decor up in my house!  Eek!)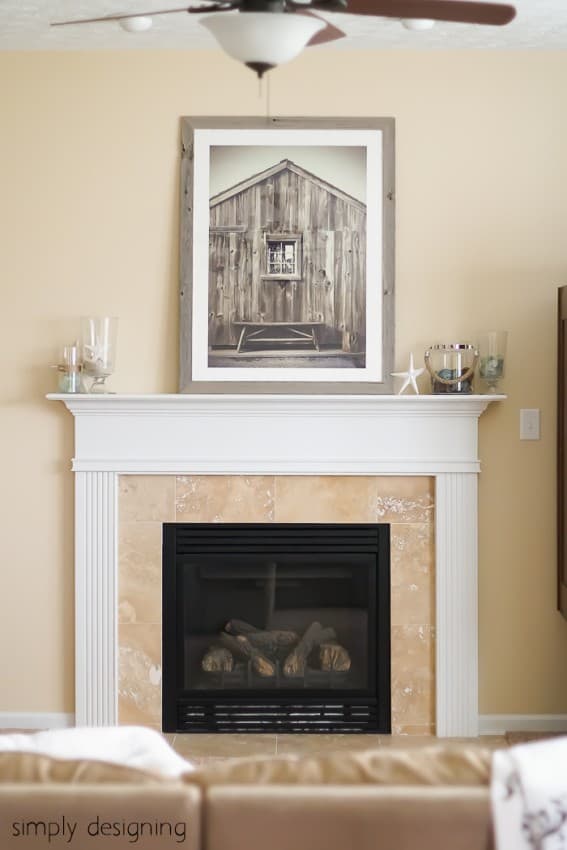 And here is the after: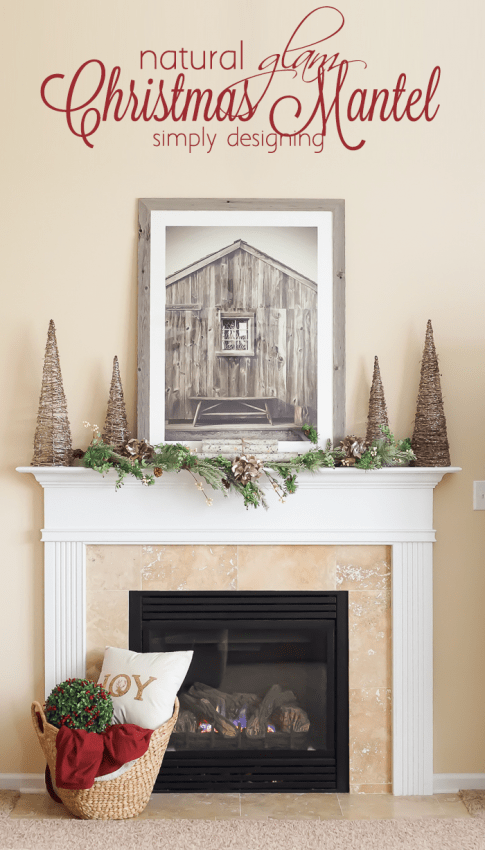 Such a fun and simple transformation! Be sure to go HERE to check out all 15 Christmas Styles.  Then come back here and leave me a comment letting me know which style is your favorite!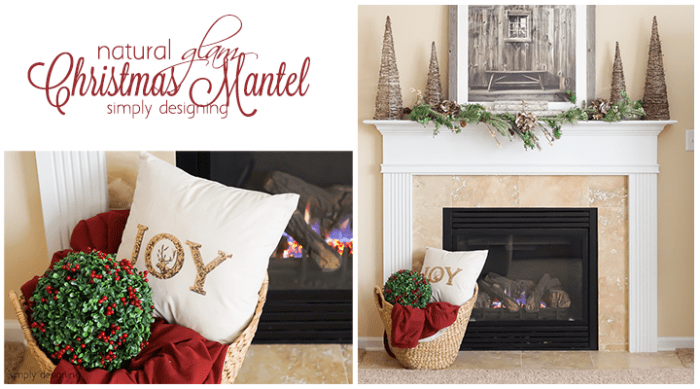 You might also enjoy: