I love ribbon candy.  Well, I actually don't love the taste, but I love how beautiful it looks!  I just think it is one of the prettiest candies out there.  And I am thrilled I finally found a really fun and simple way to display beautiful ribbon candy this year with this really fun Painted Apothecary Candy Jar that I created!  I truly appreciate Michaels Craft for helping to make this post possible and inspiring me to create something unique and fun for my home!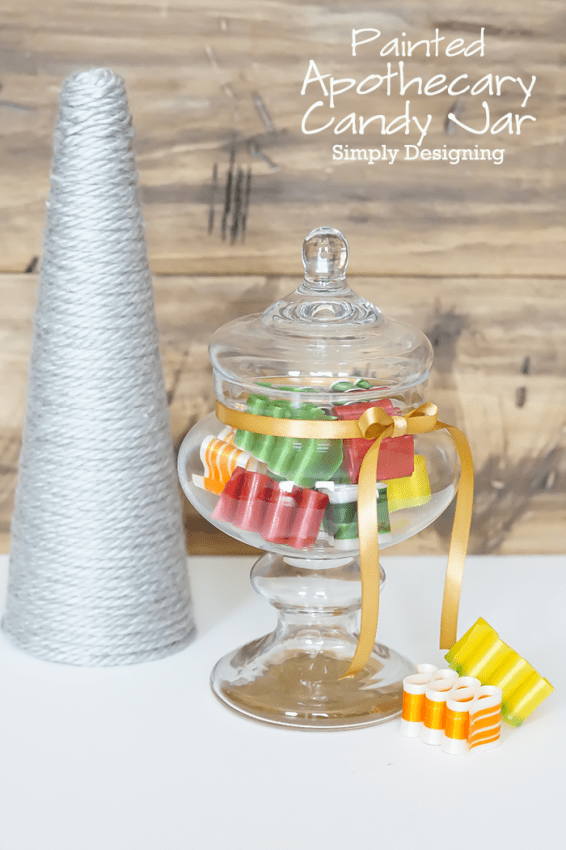 Michaels is having a Pinterest Party this Saturday, November 15, 2014 from 1pm-4pm at all locations!  And guess what!?  You are invited to come!  And if you happen to live in the greater Indianapolis area, you can come and find me at the Carmel store!!  Woot woot!
In celebration of their upcoming Pinterest Party, Michaels challenged me to recreate one of their top 10 pinterest crafts!  I simply fell in love with their Painted Apothecary Jar!  So here is the comparison of their inspiration, and how mine turned out!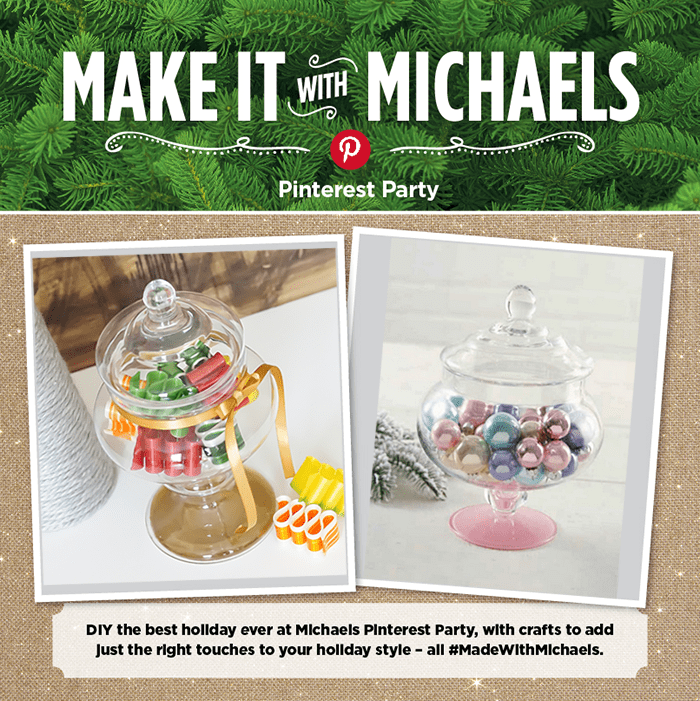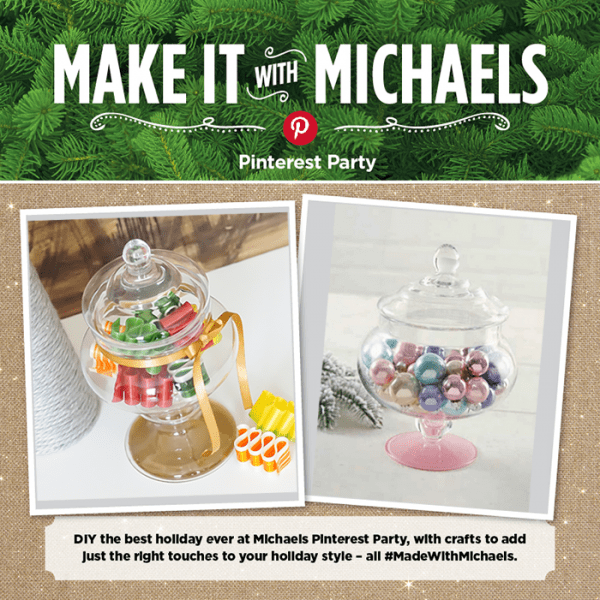 To make this Painted Apothecary Candy Jar, you will need:
1 Apothecary Jar (any shape or style will work)
Folk Art Enamel Paint (I choose gold)
Paint Daubers
Gold Ribbon
Ribbon candy (optional)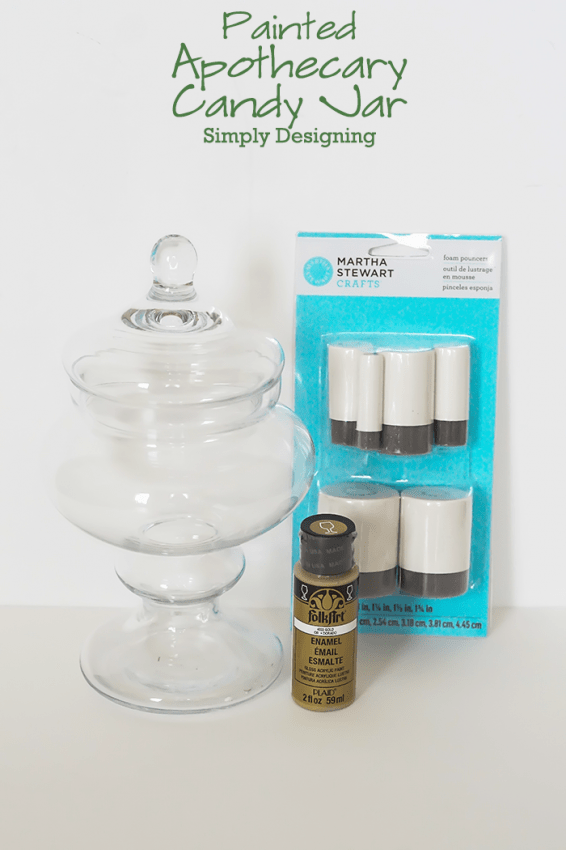 You will simply dab your paint onto the bottom of the apothecary jar and let it dry.  I used two coats of paint to make sure it covered evenly.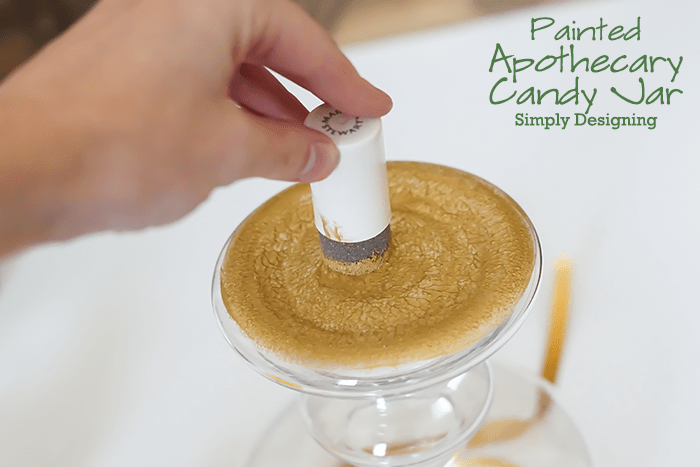 Once your paint is dry, you can flip your apothecary jar over and fill it with ribbon candy!  Or any type of candy you prefer.  Or even ornaments!  But I just LOVE how the ribbon candy looks in this jar!  It is so beautiful and so festive!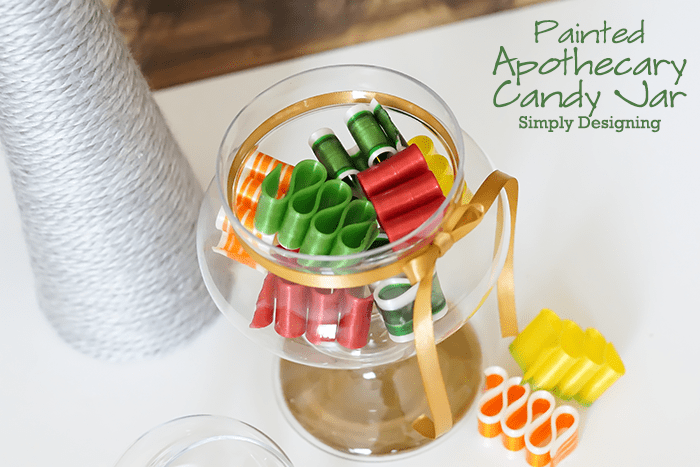 I added a little gold ribbon on the top for just a little extra touch!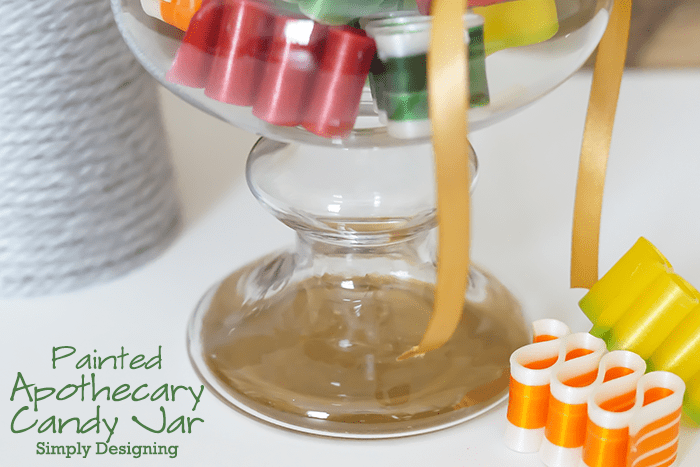 And I just love how it turned out!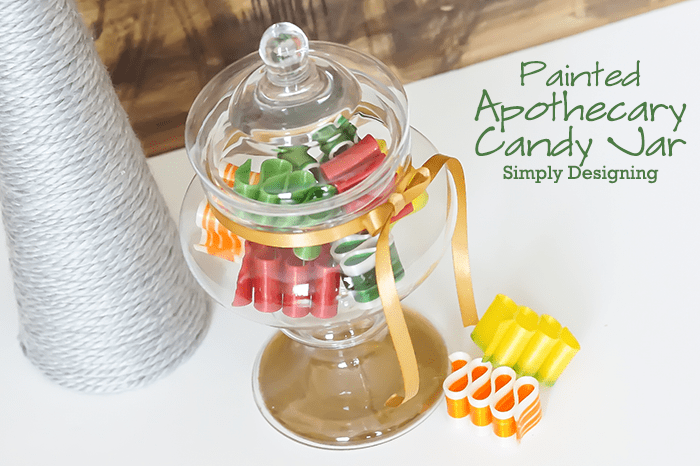 I can't wait to go to Michaels Pinterest Party on Saturday and I hope I will see you there!!  If you don't live in Indiana though, you can attend ANY Michaels store for the same great event where you will get help to create one of these crafts from the amazing and talented Michaels employees and maybe even a blogger or two!  Plus you can get a head start on your holiday decorations or gifts!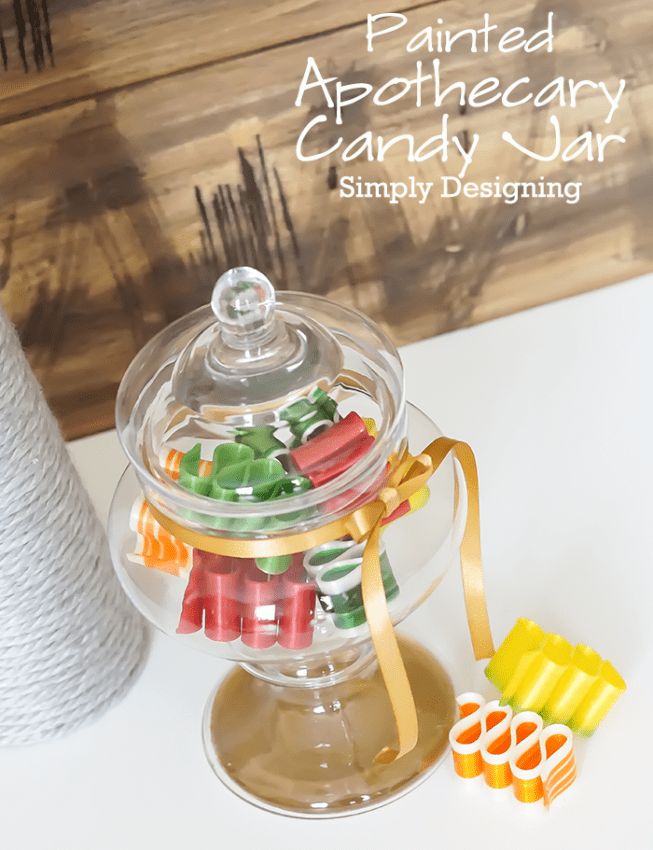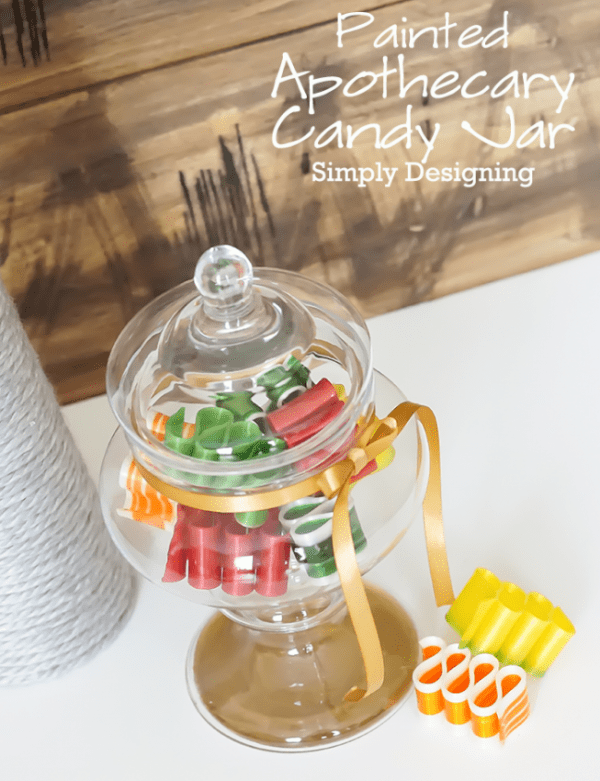 If you like this fun Holiday idea, you might like these too: