This is a sponsored post written by me on behalf of The International Housewares Association.  All opinions are 100% mine.
I am so thankful that spring has finally arrived!  I know some parts of the country are still cold but we finally are in the 60's and I am loving it!  With spring arriving comes the opportunity (and urge for some) to spring clean, organize and de-clutter your home!  And of course, to organize your closet!  Yes, it is time to organize your closet!  I love being able to find things quickly and easily in my closet, it makes getting ready in the morning so much easier.  So today I am sharing my tips and tricks to Organize Your Closet!

It's doesn't take a lot of time or money to get your closet in tip-top shape!  Use what you have or buy a few very useful organizing items and you will be well on your way to a more organized closet!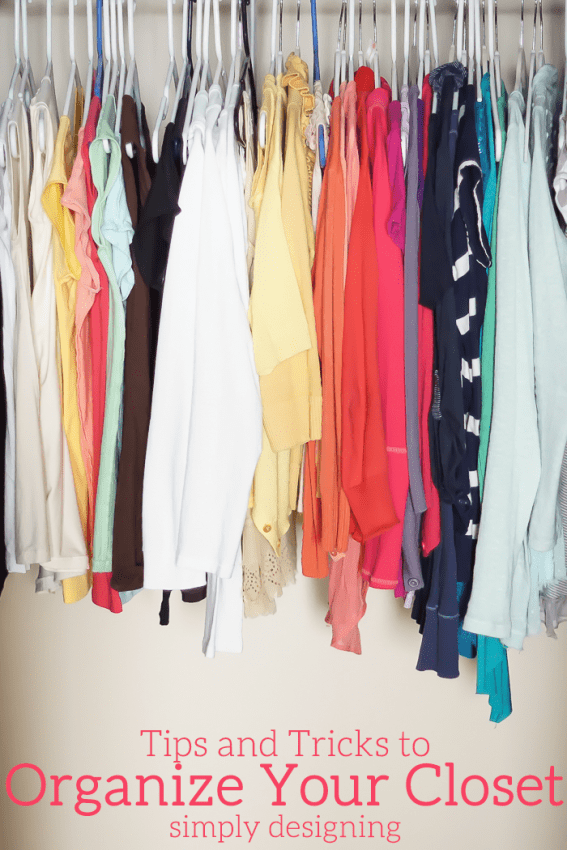 Organize Your Closet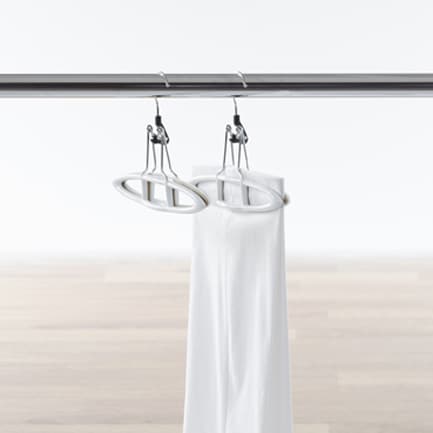 Organize Your Closet by Color, Style and/or Season
Yes, I have all my shirts in rainbow color order, and then pants, skirts and dresses.  This makes finding things really easy every morning!  Snag a few specialty hangers like these Non-Slip Pant Hangers and you will save room and be able to organize your closet in a functional way.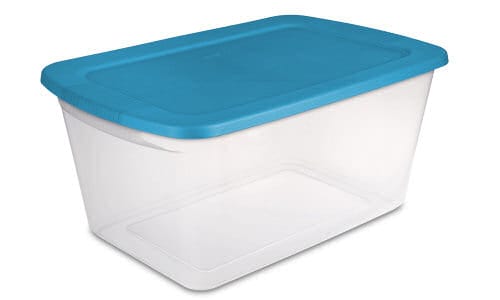 Pack It Up
If you aren't currently using it, and you are short on room, pack it up!  I love packing up clothing that I don't need this season in something like this Sterilite Clear Storage Box.  Once the clothing is neatly packed up, it is easy to stow bins like this in the attic, garage or even in an extra closet somewhere.  This is a great way to make room in your closet for the clothing you currently need accessible.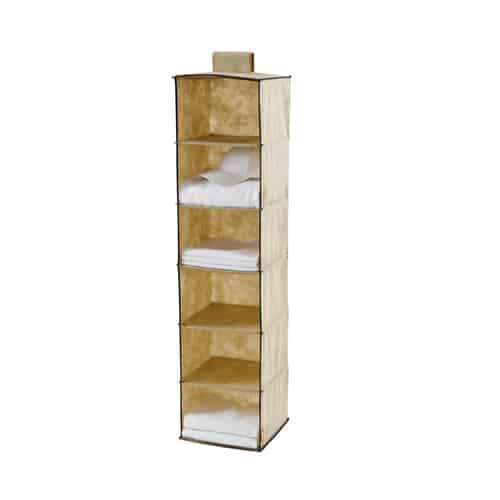 Create Horizontal Space
If you don't have a dresser or you need more horizontal spaces to store bulky items like sweaters and pants, consider creating more horizontal space!  By adding organizational items like this 6 Shelf Closet Organizer to your closet, you easily gain a lot of room to store bulky items.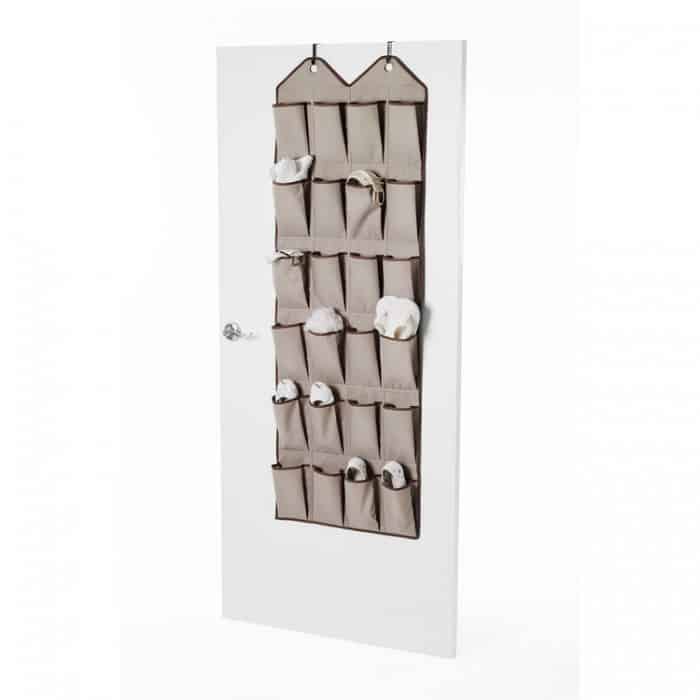 Don't Forget About Your Doors
Yes!  Closet doors can become extra storage if you get creative and add an Over the Door Pocket Organizer!  These are perfect for storing shoes, socks, or even accessories!  And you gain so much extra storage space for not a lot of money!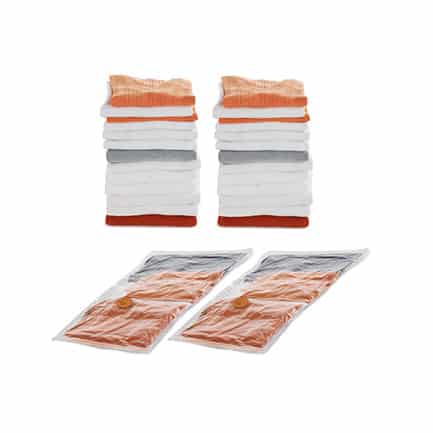 Vacuum it Up
Yes, of course you should vacuum your closet, but if you are short on space, vacuum seal your clothing up in special bags like these Neatfreak! Flat Vacuum Storage Bags.  You will be amazed at how little room your clothing takes up!  This is especially good to use for storing out-of-season clothing, or clothing you don't wear very often like that Parka you can't throw away even though you live in Florida now.
You can find more inspirational ideas at Inspired Home.
What are your best tips to organize your closet this spring?