Pin the Arrow on the Heart Valentines Game
Do you have a classroom party coming up?  Or maybe you are hosting a Valentine's Day party at your own home.  If so, I have the perfect game for you!!  Instead of pin the tail on the donkey, how about a Valentine's Day themed Pin the Arrow on the Heart Valentines Game!  This is such a fun twist on the original and kids (young and old) will enjoy playing it!  Because really who doesn't love to be blindfolded, turned around and told to put an arrow as close to the wooden heart as you can find.  My kids sure thought this was a fun game and I am sure yours will too!  Keep reading to find out more.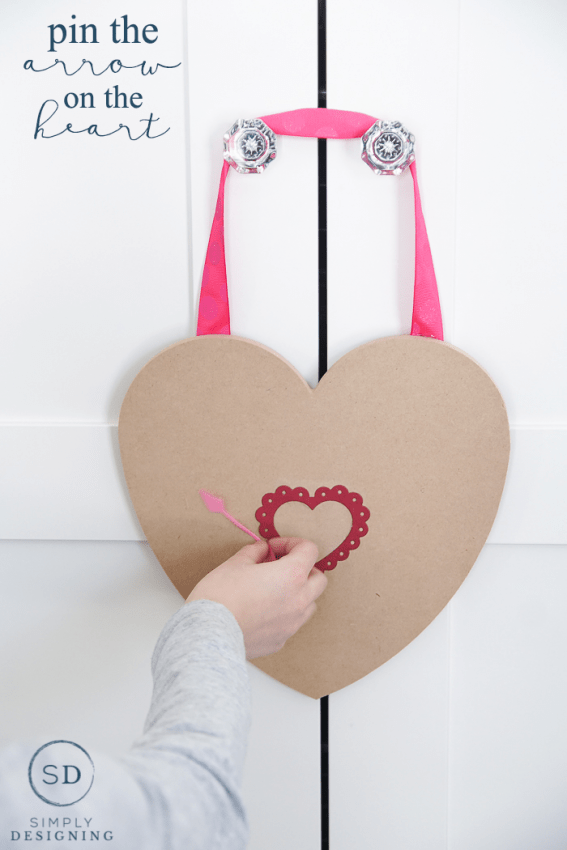 Pin the Arrow on the Heart Valentines Game
You can put together this Valentine's Day game as simply as you want to or make is a little more fancy!  But really...even that just depends on your perspective!  You can let your kiddos cut out their arrows or you can use a die cutting machine to whip them out in no time.  They look fancy but were so easy to make and so is this game!  But if you don't have a die cutting machine, just know that you can cut all of this out by hand instead.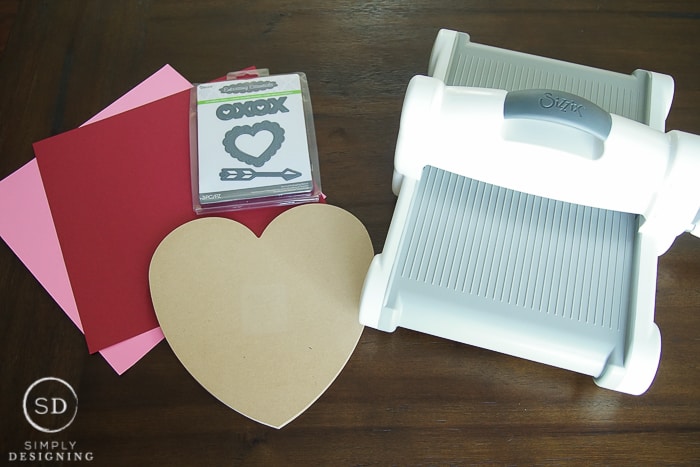 To create this Pin the Arrow on the Heart Valentines Game, you will need:
(affiliate links included for your convenience)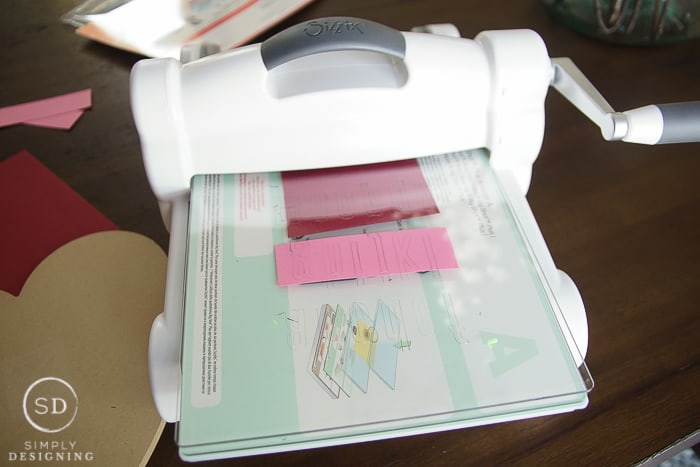 You will begin by using your Sizzix to cut out one heart shape and as many arrows as you need.  You will need to follow the instructions on the multipurpose platform in order for the die cuts to work correctly.
Then you will use hot glue to glue the paper heart onto the center of the wood heart.  Use hot glue to attach a ribbon to the back as well if you plan to hang this.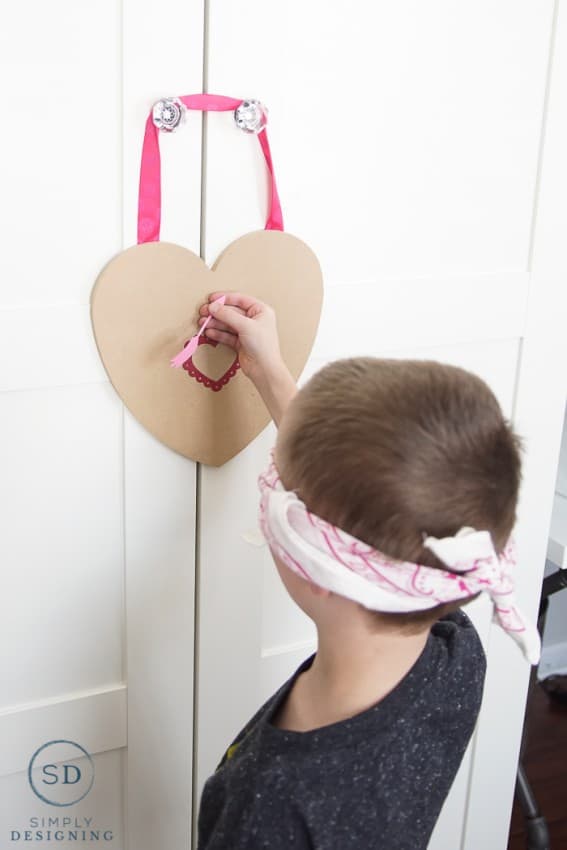 Then wrap a blindfold around your kiddos and enjoy playing this fun childhood game in a Valentine's Day version!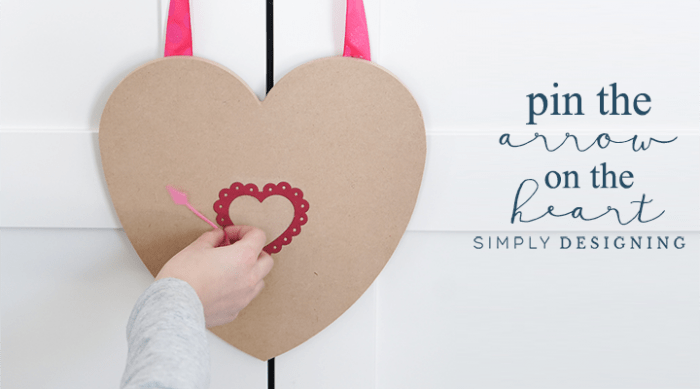 Seriously my kids had such a blast playing this!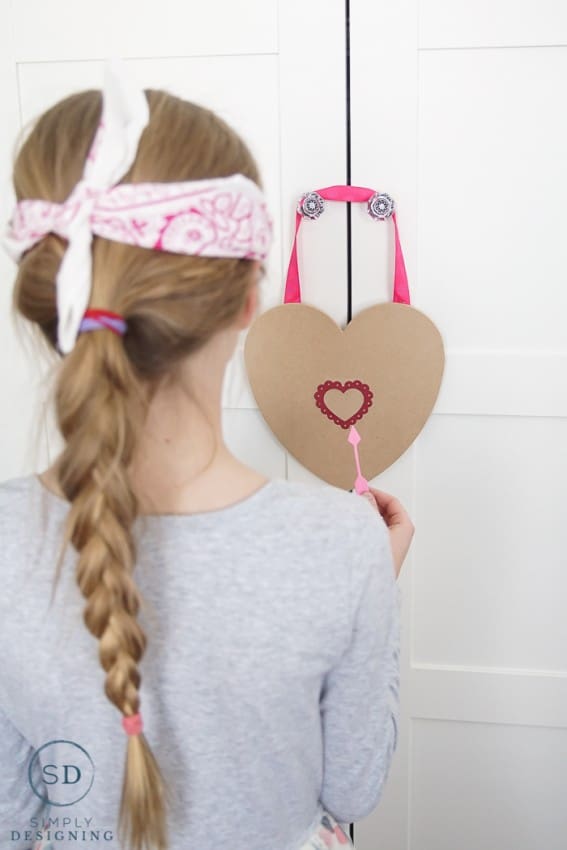 You might also enjoy these ideas too: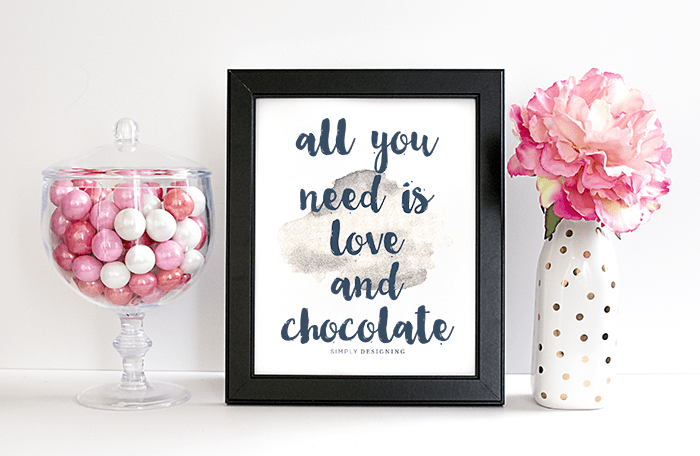 All You Need is Love and Chocolate Printable