I hope everyone is surviving their bitter cold weather!  To warm things up today I thought I would share a really fun and simple Valentine's Day idea!  This is a fun little tutorial that is so super easy and the results are really cute too!  I love sprinkles and I have always wanted to make a Sprinkled Rimmed Glass!  I was inspired by this pin HERE but decided to put my own little twist on these to make them perfect for Valentine's Day!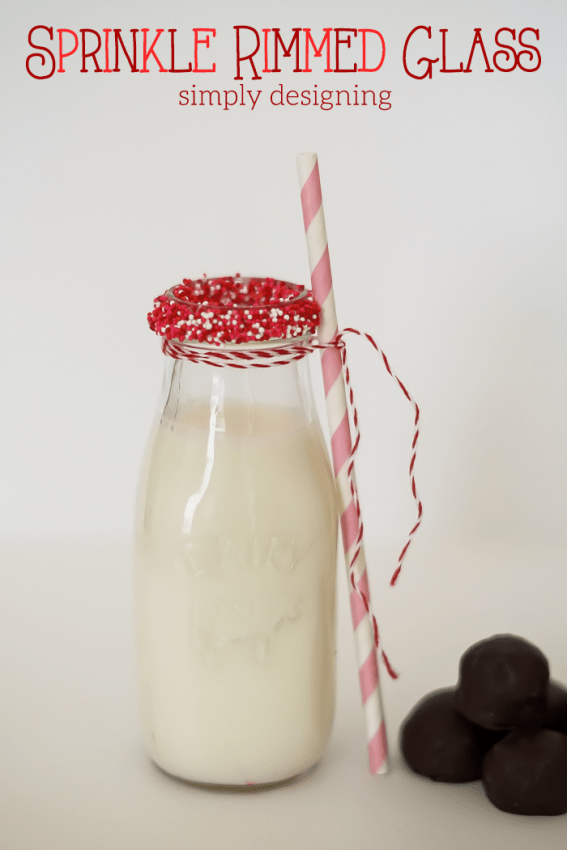 I loved the look of the pin I was inspired by, however, I changed my version up just a little bit because I wanted to give my Sprinkle Rimmed Glass a new twist and I wanted to tweak the ingredients a bit too.
To create this Sprinkle Rimmed Glass I used:
(affiliate links included for your convenience)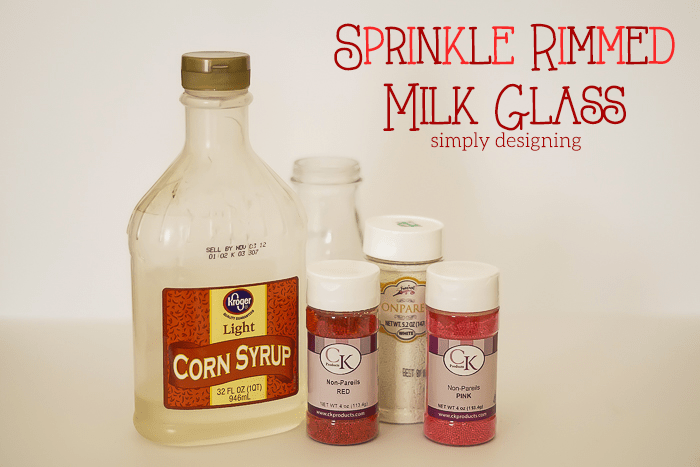 First I poured a fair amount of corn syrup into a small glass bowl and then I dipped the top of my milk glass into the corn syrup.  You will want to remember to put enough corn syrup into the bowl to cover the top of the milk glass.  The more syrup you use, the wider the layer of sprinkles will be!  (And more sprinkles are always better, right!?)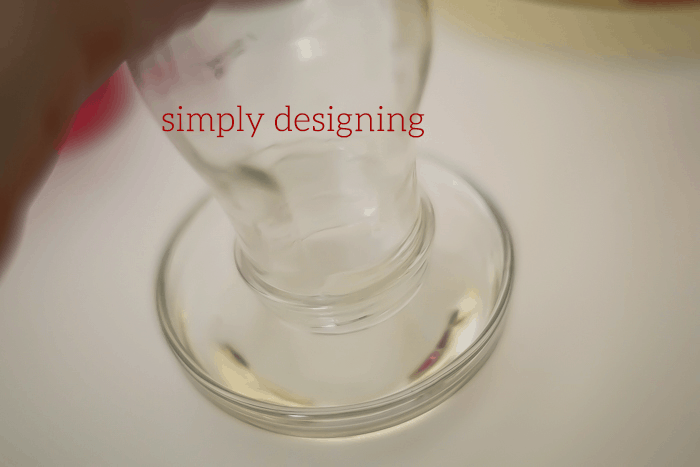 Then I placed my sprinkles into a small bowl and dipped my milk glass into it.
This is not an exact art, you can definitely customize these in any way but I used the red, pink and white sprinkles because I thought these would be perfect for Valentine's Day!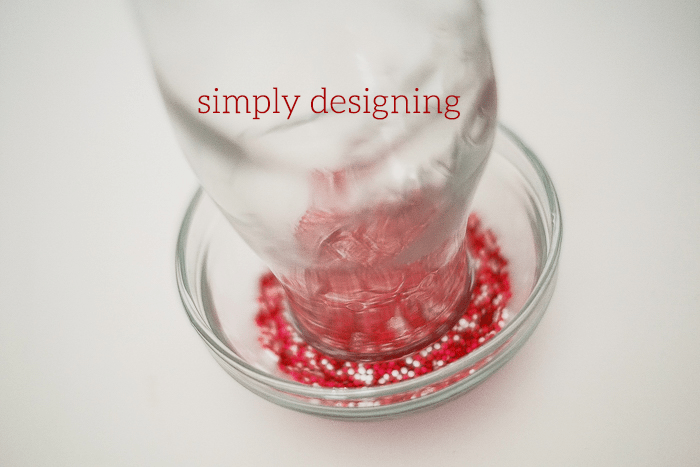 Doesn't this look like a yummy treat!?  A delicious glass of milk in a Sprinkle Rimmed Glass with a few delicious chocolates!  I particularly love this scrumptious recipe for Peppermint Oreo Cookie Balls!  They would be perfect to give to your special someone (or to eat yourself) this Valentine's Day.  Yum!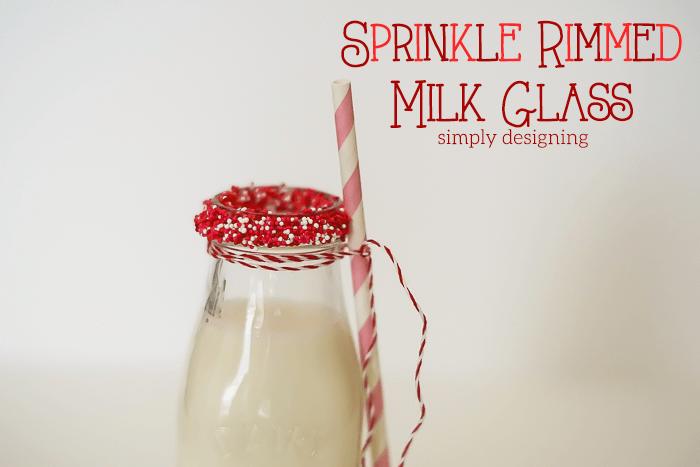 I tied a cute paper straw onto the milk glass with a piece of red and white baker's twine just to make it look a little extra special.  But these would also be perfect served without a straw!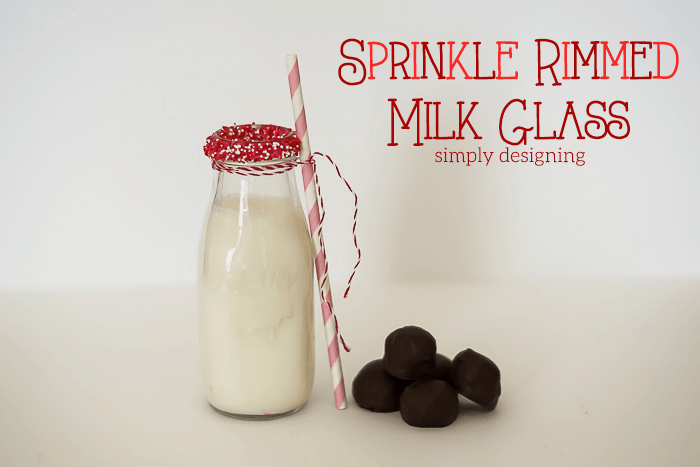 I can't wait to make a few of these as a special treat for my kids on Valentine's Day too!  They are going to absolutely love them!
And if you are looking for a few other fun Valentine's Day ideas, you might also like these:
XOX Valentine's Decor (Pottery Barn Inspired)