Content and/or other value provided by our partner, Target.  All opinions are my own. 
#TargetWedding #Sponsored
With so many summer weddings I love the idea of buying a wedding gift for newlyweds that will help them to live life more fully and more organized!  And so today I have created a really fun Ultimate Wedding Gift Guide so that you can pick out the perfect wedding gift (or gifts) for nearly any newlywed couple!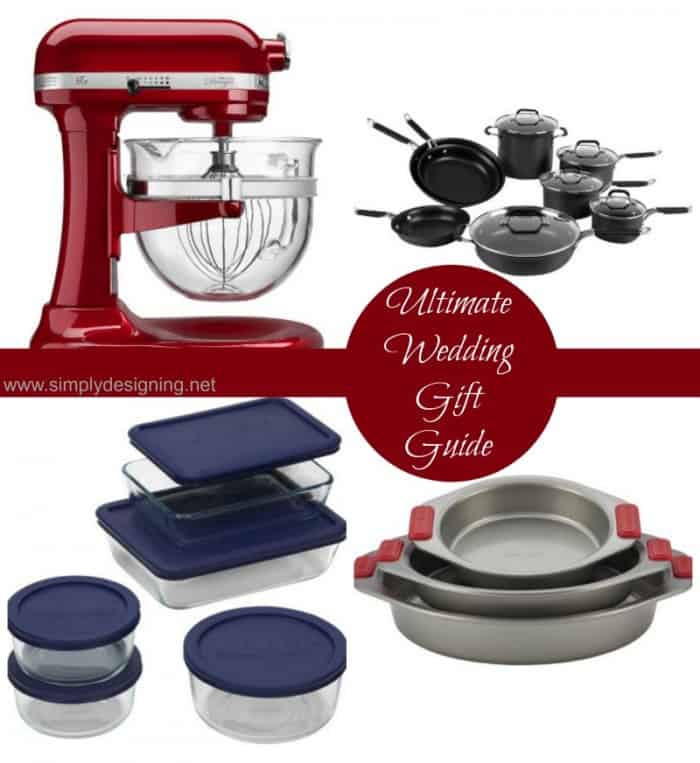 Ultimate Wedding Gift Guide
For me, organizing the kitchen is huge!  I spend so much time in my kitchen, from cooking to hosting to doing homework with my children.  The kitchen is truly the hub of my home and for me, it needs to be organized or else I am just lost.  I love this Pyrex 10-Piece Storage Set for organizing and storing food and leftovers!  I personally have several Pyrex storage pieces and I just love them!
I love organizing my leftovers in easy to see through containers and these are perfect for doing just that!
Confession time: as a newlywed, I did not really know much about cooking.  But I have learned to enjoy it and while learning how to enjoy it, I have also come to enjoy and appreciate really good cookware!  I have a couple of Calphalon pots and pans and I truly do love them.  They would be a great addition to any newlywed's home.
I have always enjoyed baking and this new line of Cake Boss bakeware from Target truly has me intrigued!  To be able to get good product at a great price is always an amazing thing, and this would make a perfect wedding gift for any baker!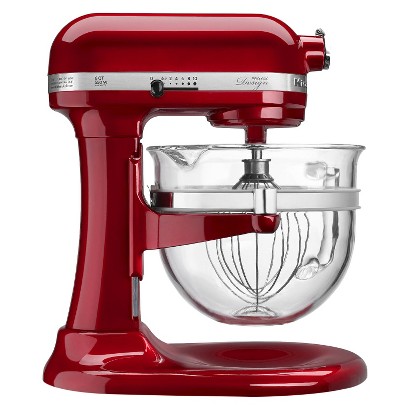 Oh my, I really can't live without my KitchenAid!  From making meals, to shredding chicken to making cookie dough my KitchenAid gets a big work out!  And the best way to gift a KitchenAid is with a few of your favorite family recipes!  Grab a few recipe cards or even 3x5 cards and hand write your favorites out for the newly married couple!  If you need a few amazing recipes to share you should check out my Red Beans and Rice, Grilled Chicken Alfredo Pizza, Chocolate Caramel S'mores, Chocolate Caramel Pretzels, Sour Cream Chicken Enchiladas, The Ultimate Cheater Caramel Apples or my Mom's Caramel Sauce.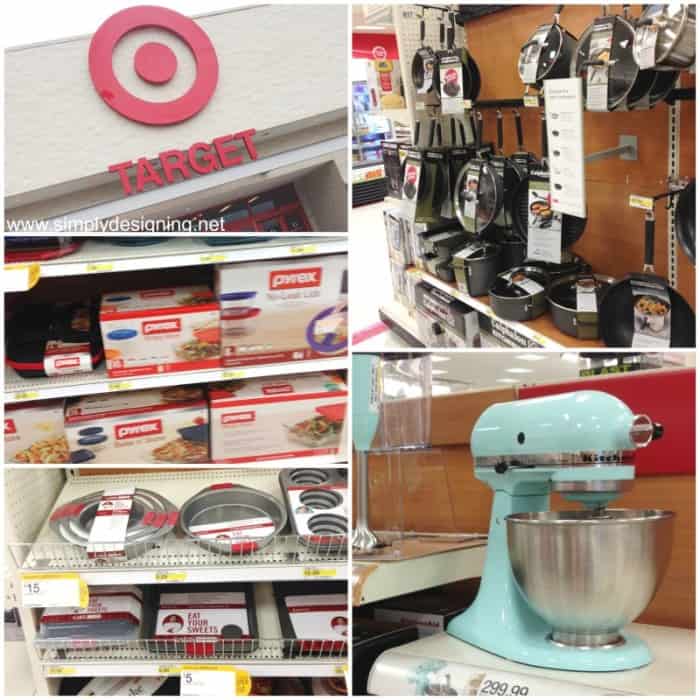 I even went into the store to check out these amazing picks for you!  And they are all truly wonderful picks for any newlywed's wedding gift.
Be sure to check out Target Wedding registry here to know what your friend's and family are registered for!
Happy gifting!