Hey there friends.  Today I want to chat with you a little bit about shower heads.  With Back to School around the corner, and me needing to get two young children (who love long showers) in and out of the shower, having an organized bathroom and a good shower head is key to getting my kids on time especially during the school year.  I was really exited when Waterpik reached out to me and wanted to collaborate on a post with me to share their Waterpik Torrent PowerSpray+ shower head.  This post was sponsored on behalf of Waterpik.  All opinions stated are my own.  So today I am sharing a quick 2 minute video with you as well as a few details on my blog so you can decide if this is the right shower head for you and your family!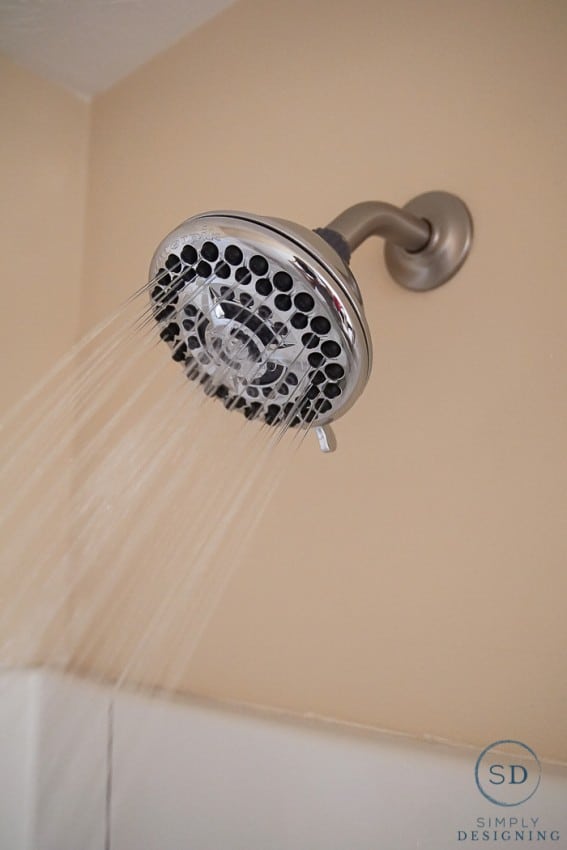 Standard shower heads are not the best in my opinion and changing your shower head can save you time and money!
Here are a few reasons you may want to change your shower head:
The flow is not good (too hard, too soft)
Older style which may not be water efficient
Not pretty
Like variety
For me and my family, we want a water efficient shower head to keep our water bill lower and also to save on water.  We love having the ability to change the water flow and because my daughter and I have long thick hair, it is important that we have good water pressure so that we can wash our hair in a timely manner.  I also love a shower head that is pretty!
The Waterpik Torrent PowerSpray+ meets the new regulations in California and Colorado and is a high efficiency shower head using only 2.0 gallons of water per minute.  The older regulations are 2.5 GPM and if you have an old shower head, you are probably using 2.5 GPM or more!  So changing out a shower head to a high efficiency model can easily save you .5 GPM or more of water!  That is a huge savings that can really add up especially in our family of four!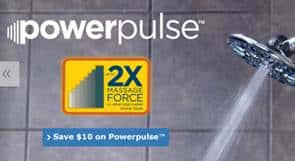 The Waterpik Torrent PowerSpray+ has 9 different spray settings including the PowerPlus Massage setting.  By reinventing how the water pulses out of the shower head, Waterpik's Power Plus Massage setting is able to deliver double the massage force with the same amount of water compared to other retail brands.  The Waterpik Torrent PowerSpray+ shower head is available nationwide at Wal-Mart, Home Depot and Target.  And you can learn more HERE.
I also created a short 2 minute video below where you can learn more about this shower head and where you can see how easy it is to install it too!
When installing a new shower head, you may want to put a thin layer of teflon tape to help get a good seal on your shower head.  In the video that is what is white around the pipe.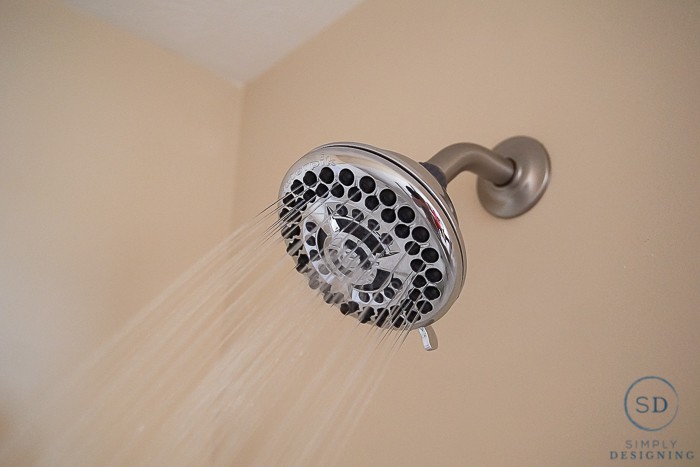 I also have ranked this shower head according to a 5 star system, where 5 is the best and 1 is the worst.  I will tell you why I ranked them this way below.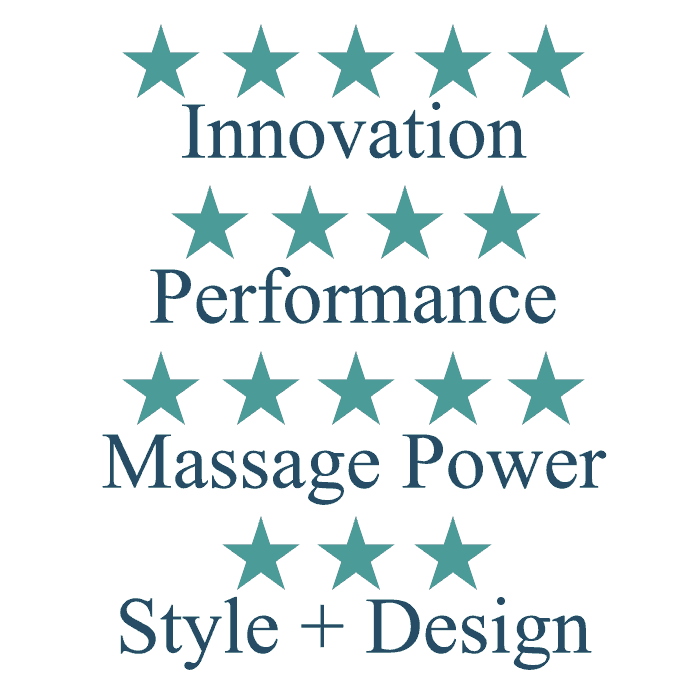 I gave it 5 stars for Innovation.  The big decrease in water usage, while increasing the massage power is huge and really makes this an innovative product.
I gave it 4 stars for Performance.  I thought it performed well, I really don't have any complaints.  I just personally prefer a larger shower head.
I gave it 5 stars for Massage Power.  To be able to get up to 200% more massage power with less water then competitors is quite an amazing thing.  It is massaging without being painful.  Waterpik did great in this area!
I gave it 3 stars for Style and Design.  The product works well and the design and style aren't bad, in fact it is better then most standard shower heads out there.  However, I love putting something a little special into my bathrooms and so I wish the style was a bit more unique or different.  But it doesn't look bad in any space and the benefits to using a shower head like this one are huge!  I do like that it also comes in a hand held version as well.  And I love that you can install this without any tools!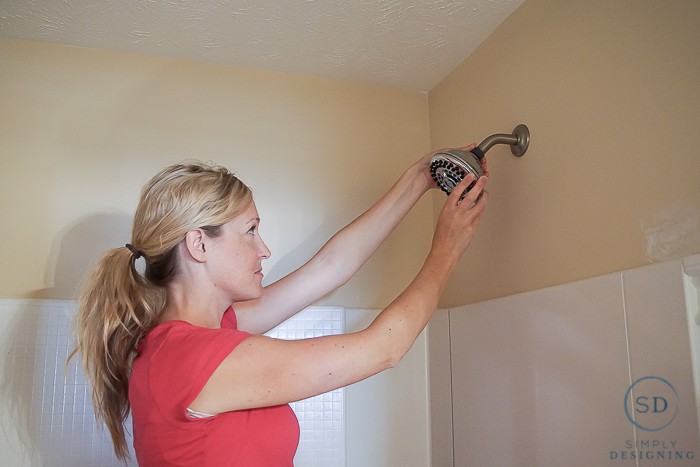 Overall it's a great shower head for the price (it is retailing for $34.99 right now) and is a great way to elevate your shower experience and save some time and money in the process too!