What to do at Legoland Florida
This year we tried something different. We didn't buy our children Christmas gifts. (Yes Santa came, but Santa only brings one gift in our home and a stocking.) But mom and dad, we didn't buy a thing, wrap a thing or stress about any of it! Why? Because we decided that this year we wanted MEMORIES, not stuff. So we convinced our kiddos to go on a trip instead of getting gifts for Christmas. And you know what? They loved the idea! Because they had been begging to go to Legoland Florida for almost a year, we decided that it would be fun to escape the cold Indiana weather in December and head to Florida for a couple of days! We packed our bags on Christmas day and headed out to Florida the next. So today I am excited to share What to Do at Legoland Florida with you.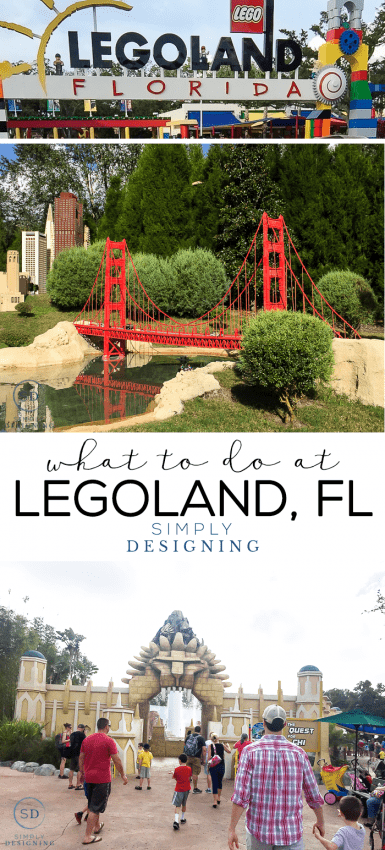 What to do at Legoland Florida
We decided to spend two days at Legoland and spend two nights in the Legoland Hotel (our third night we stayed at a different hotel, you can see why HERE). Legoland was gracious enough to give my family tickets for 1 day to their park for purposes of this post. We paid for the rest of the trip, tickets and accommodations ourselves.
I won't go into big detail here about staying at the Legoland Hotel, but you can go HERE and read all about our experience and find out if it was really worth it to stay at the Legoland Hotel in Florida HERE.

What to do at Legoland Florida
After arriving at the hotel on a Sunday night, we woke up the next morning and headed to the park. Please be sure to check park times before you go as there are some days the park opens later than others.
Because we were staying at the hotel, we were able to head into the park 30 minutes early! The line for regular admission was already getting long by that point, so I was happy to have a full 30 minutes head start on most of the crowds for the day.
I am a planner and like to have a basic plan of what we want to hit first at an amusement park. I promise this will save a lot of time. So we made a plan to hit the bigger rides first thing in the morning, even if it meant a little more walking around. We knew the wait for rides would get long so we headed straight for the bigger rides first and really ended up having a great time!
By the way my family often makes fun of me for having a set plan...but I tell ya, it works! Everyone was happy, got to ride whatever rides they wanted as many times as they wanted and it all worked out well! But my plan became flexible too as we went along to accommodate for our energy levels, the crowds and what my family wanted to do. So it is important to have a plan, but it is important to also plan to be flexible, especially with little ones who may get tired quickly.
What to do at Legoland : Day 1
We were able to begin our day in the park at 9:30am. Here is the order we did everything in.
The Dragon
Lost Kingdom Adventure
Coastersaurus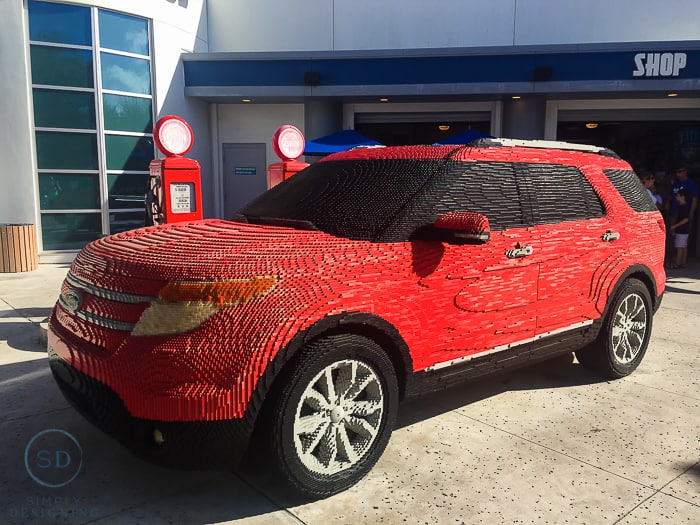 Ford Driving School (there are two of these, one for older and one for younger children)
Flight School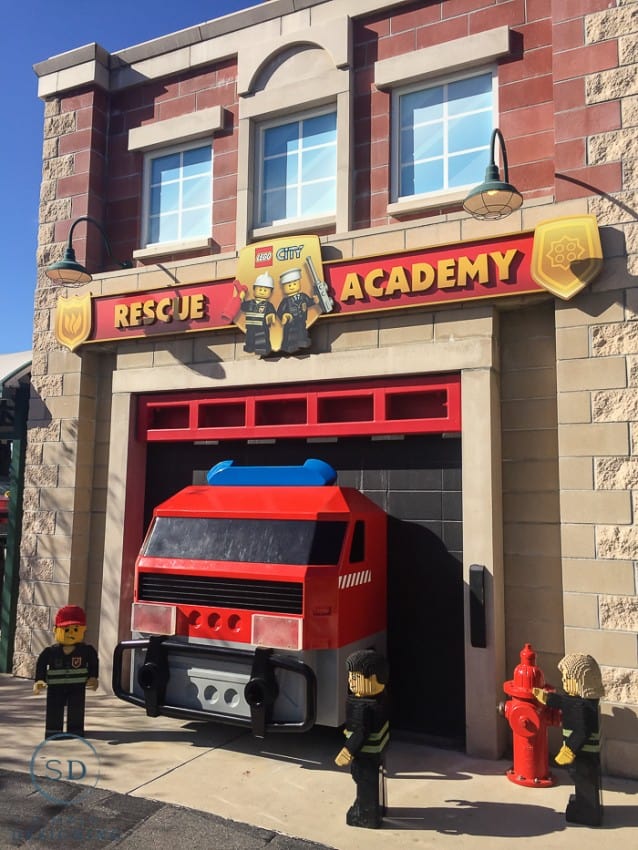 Rescue Academy (as the ride operator told us, this is not a ride, this is a work out...he was right!)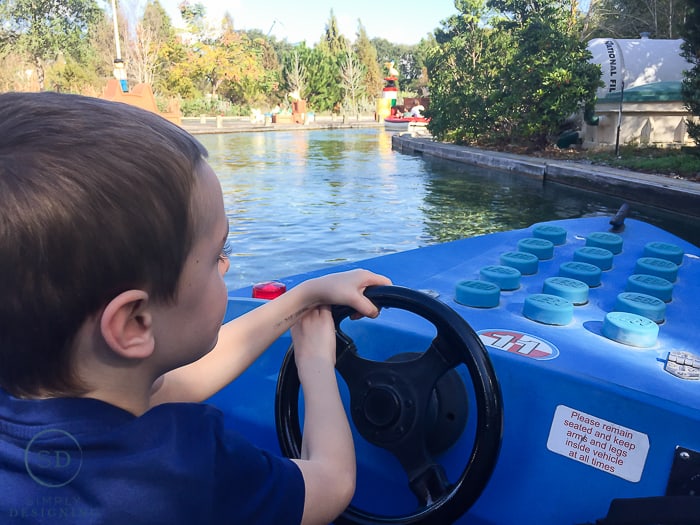 Project X (we did this twice since there was no line yet and this was really fun!)
Technicycle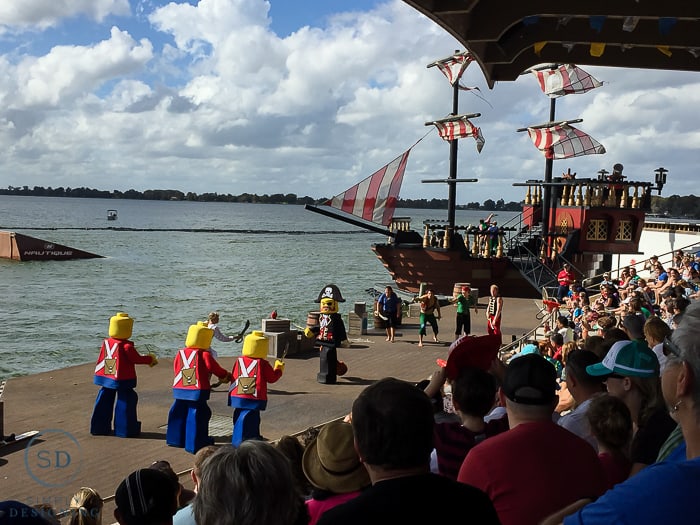 12:15 show at Pirates' Cove
Checked out the Extreme Brick Bargain Shop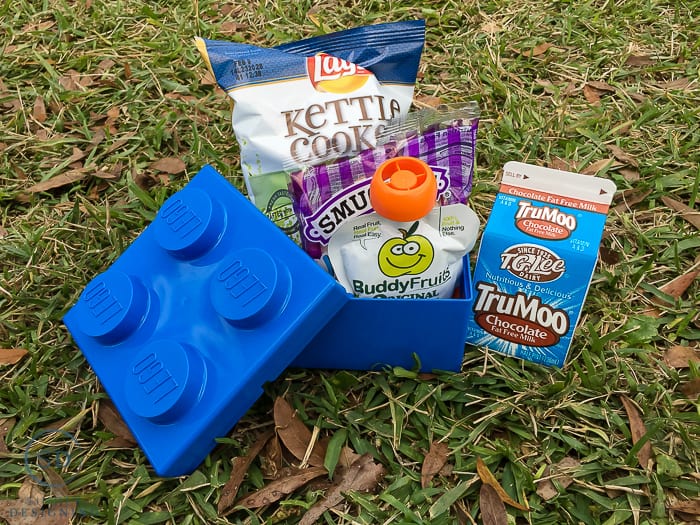 Grabbed lunch at Lakeside Sandwich Co. - I liked the selection of fresh sandwiches here! There was a long line but because you just grabbed what you wanted, it moved fairly quickly. And the kids lunch came in a square Lego box which was perfect for storing all of the small Lego sets and minifigures we ended up with!
Kids Power Towers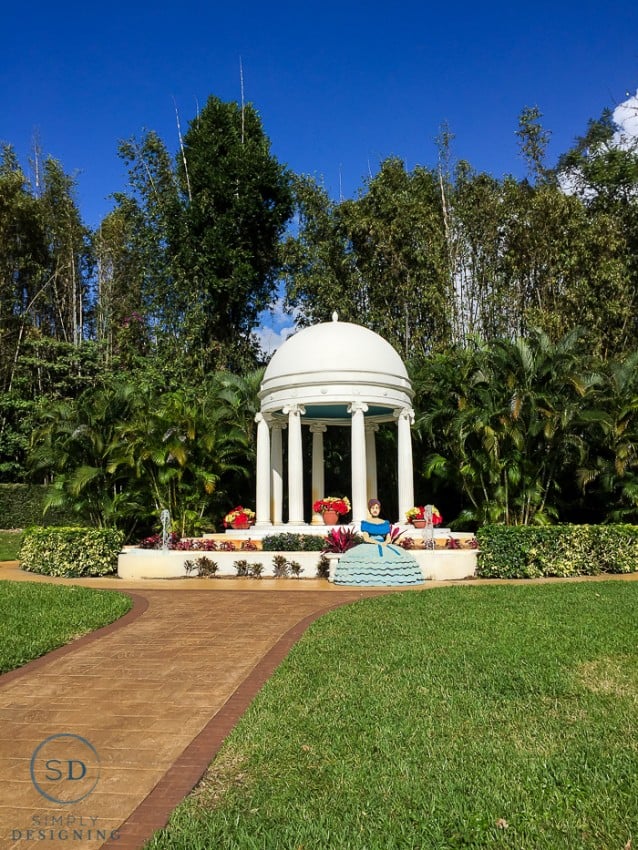 Walked Through Cyprus Gardens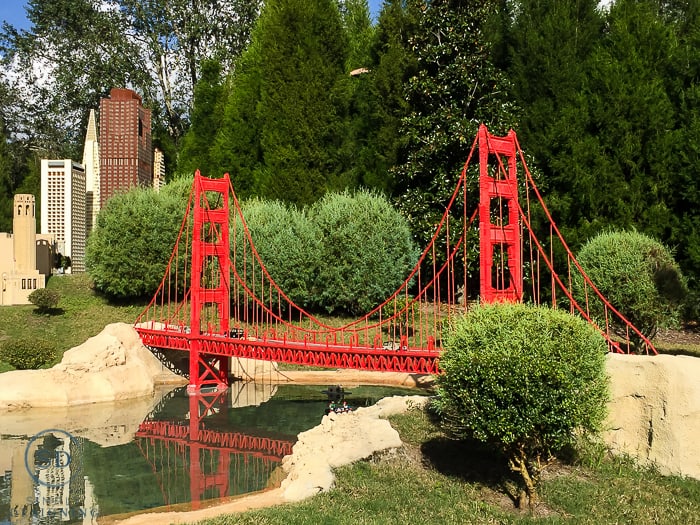 Walked through Miniland
Friends to the Rescue Show in Heartlake City
Spellbreaker 4D show in Fun Town
Granny's Apples
At this point is was hot, crowded and lines for everything were getting long. We decided to let the kids shop for a bit so we hit every store in Legoland at least once!
We did not give our kids money to spend, but the grandparents sent money for the kids to shop and they both had money saved from chores to spend. This in and of itself was as fun at Christmas because they were able to choose the sets they wanted to take home with them! It was fun! And also, I really love Legos. Most toys I don't love, but Legos are awesome because you can follow the directions, or be creative and it helps with math, fine motor skills and spatial reasoning skills. They are a great toy! So I was ok coming home with a few sets!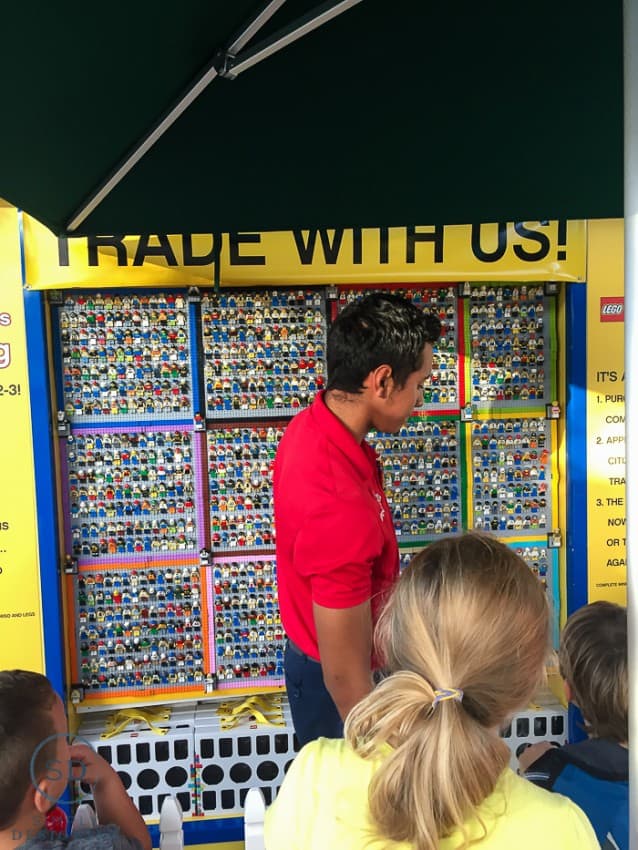 Also, near the stores was a Lego minifigure trading area. At Legoland you can trade minifigures with any worker there! But there is also a large board that you can trade on too. I am actually surprised with some of the really cool minifigures my kids came home with!!! So be sure to either bring a few mini figures from home, or consider buying a few there (you can get 3 for $9.99) to trade! My kids had SO much fun trading while in the park! And they were so excited when they found a really awesome one to trade for!
After this we took everything back to the hotel, freshened up and left the park area. We ate at Tijuana Flats (yum!) but if you aren't up for mexican, there are a lot of other yummy places to eat around there too. (At the time we went, if you were at Legoland during the day, Tijuana Flats was giving one free kids meals with the purchase of an adult meal. I can't guarantee that they do that all the time, but it was a great perk when we went! Plus the food was yummy!)
We went to bed and slept really soundly that night!
What to do at Legoland : Day 2
After a full day at Legoland we realized that there were still a few things we wanted to hit, and a few things we wanted to ride for a second time! We also knew from the day before that the morning was the best time to get the most done because the lines were shorter and it was cooler. So we headed into the park at 9:30am again this day. Here is the order we did everything in.
The Dragon (yes again!)
Lost Kingdom Adventure
Beetle Bounce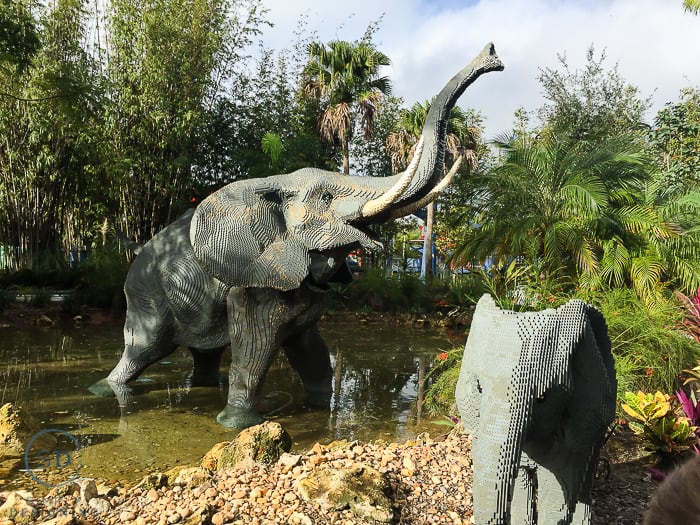 Safari - this was really neat and the line did get long for it in the afternoon so we hit it early today
Coastersaurus
Project X
Wave Rider - this ride gets a long line too
Project X 2 more times (this was our favorite ride in the park)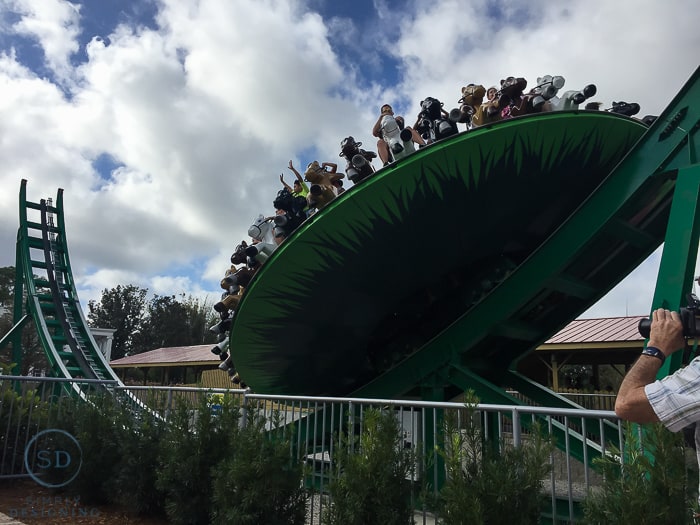 Mia's Riding Adventure (my son couldn't ride this ride because he wasn't tall enough, but my daughter enjoyed it)
Chi Water Ride - yes you get wet but it ended up being such a fun ride!!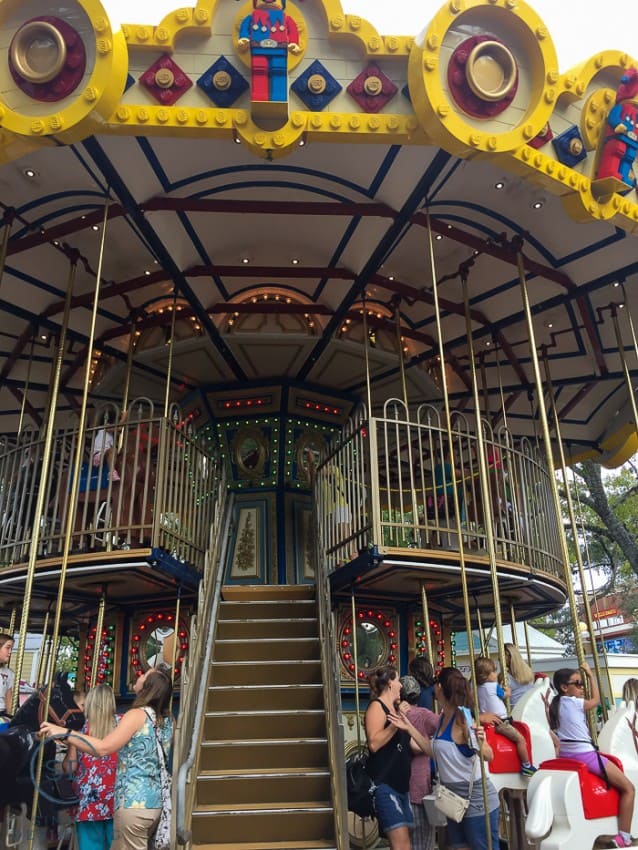 The Grand Carousel
The Forestmen's Hideout play area
12:oo Lego Movie Character meet and greet - we took a photo with Wyldestyle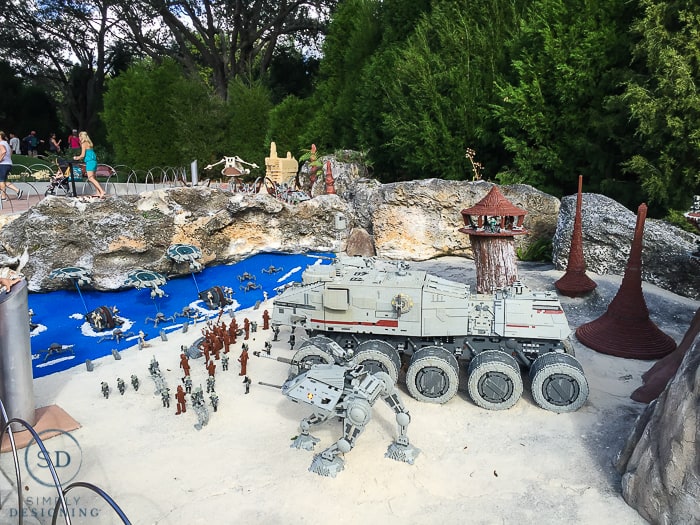 Explored Miniland again
Lunch at I-Zone Panini - this was a slower line but it was yummy and fairly healthy
Royal Joust
Legends of CHIMA 4D movie
Heart Lake News Station meet and greet with a Friend character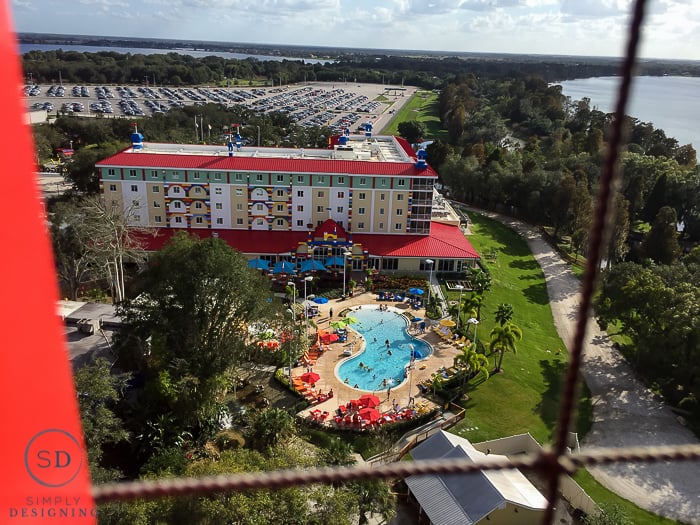 Island in the Sky
Clutch Powers 4D movie
And by about 4pm we were ready to leave for the day!
Yes there were a few of the smaller rides and play areas we did not get to. But my kids are 9 and 5 (almost 6) and didn't have as much interest in them. But they are PERFECT for younger children! We walked past everything and decided that we wanted to spend the time on the bigger rides and the shows instead!
If we had stayed until closing both days we could have done all the rides and all of the shows I am sure. If we were really motivated we probably could have done all the rides (but not all the shows) in one full day. But we loved being able to ride some of our favorite rides multiple times and we enjoyed seeing all the shows. And it was nice that we didn't feel like we had to stay the whole day at the park. I really liked doing two days there. We were all happy and content with what we did and exhausted by the end of each day! But I would definitely recommend to stay or come back to the park at least one day to see the fireworks if they are going on while you are there!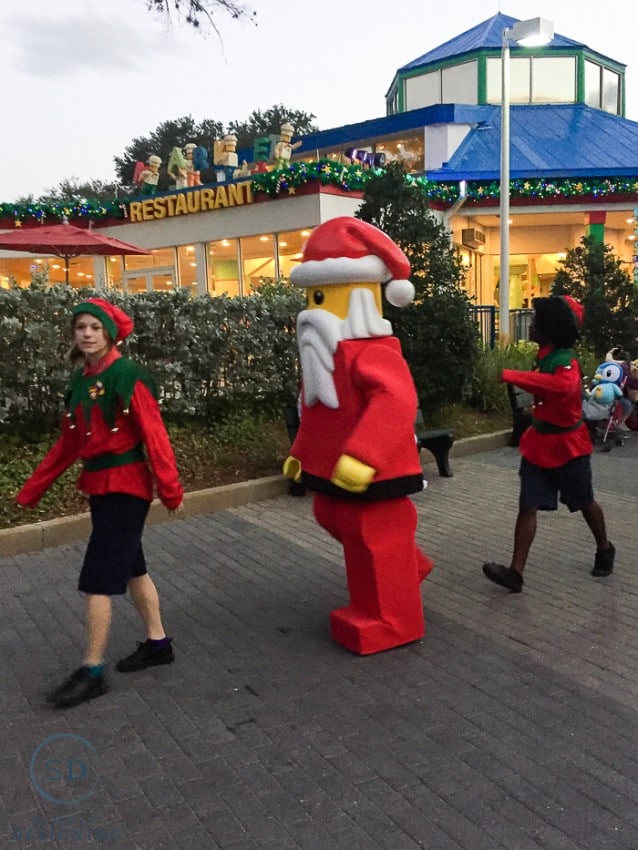 Because we were there just after Christmas, they still had their Holiday Bricktacular decorations up. Which included a few extra fun things including this Lego tree that played music and lite up!
How fun is that!?
Overall our family really enjoyed our time at Legoland, both in the hotel and in the park! It is definitely good for kids of all ages and I was happy to see so many areas and rides for younger children too! But my children still really loved it and say it was one of the best trips they have been on! Yeah!
As a note, this park is about 45 minutes away from Orlando in Winter Haven, so if you are headed to the Orlando area, this is a good side trip! But I would plan to either stay down there or allow extra drive time. (I hear there is a shuttle from Orlando down to Legoland too.)
Also, as a note, because we went there in the "winter" (it was still 86 degrees!), the water park area of Legoland was closed. But it looked like it would be a lot of fun to go to another time! I would definitely allow two days at the park if you plan to hit the water area.
Be sure to head over HERE to find out if it is REALLY worth it to stay at the Legoland Hotel in Florida.
(Disclaimer: Please be sure to check with the park for exact information during your time of stay. This is just what we experienced when we went.)
You might also like: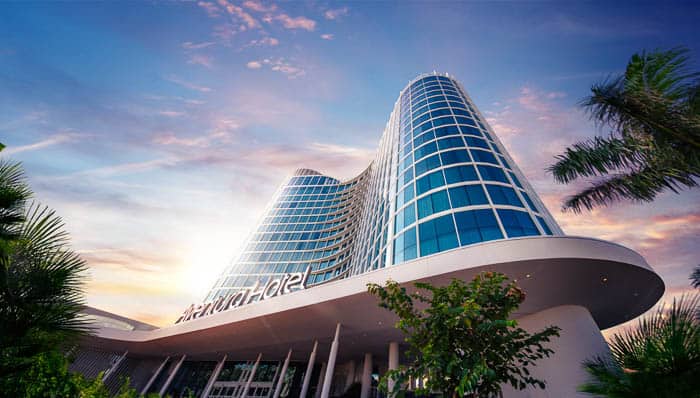 5 Reasons to Stay at the New Aventura Hotel at Universal Orlando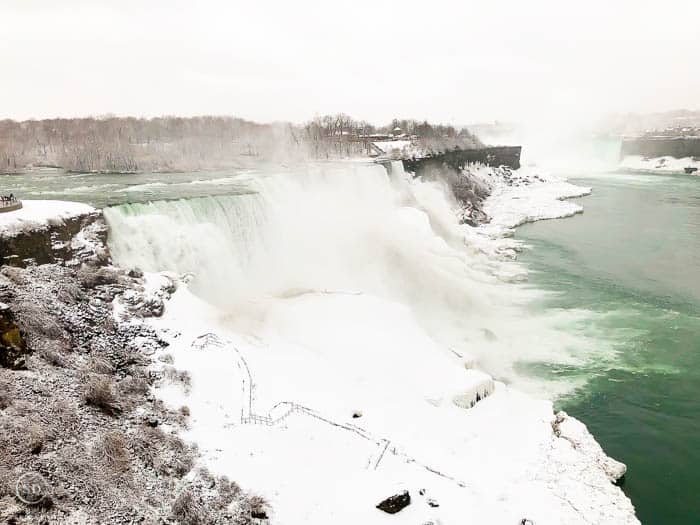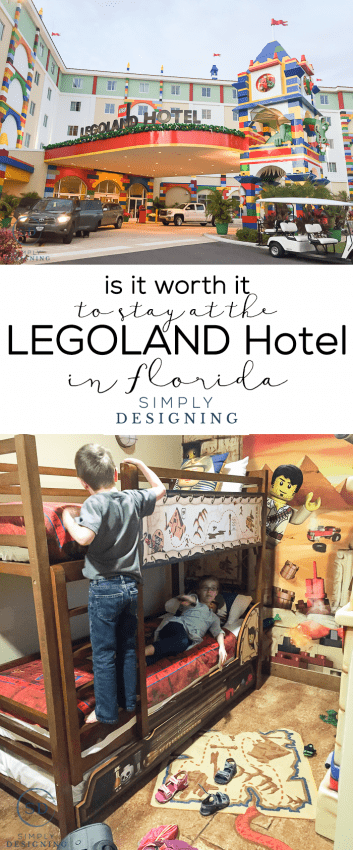 Is it really worth it to stay in the Legoland Hotel in Florida?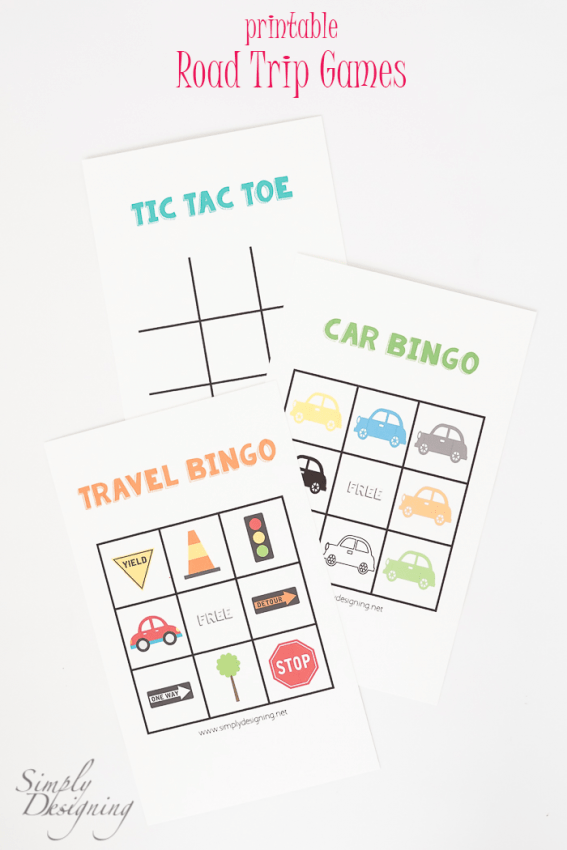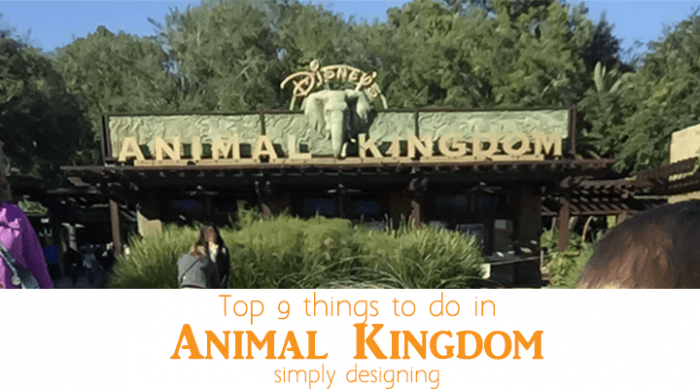 Top 9 Things to do in Disney's Animal Kingdom