I made my dry erase road trip games using great products from Office Depot as part of a sponsored post for Socialstars. #GearLove
It's summer and summer means road trip time!  We love taking trips both near and far and we almost always road trip it!  But we have two young children who can often get "bored" after a few hours in the car so I always try to have a few extra fun Screen-Free activities stashed away for when boredom inevitably hits.  Today I am sharing my free, printable, re-usable dry erase road trip games and lots of ideas to create your own Kids Travel Kit!  You will love how simple these are, and of course all you need to do is print these out and assemble them and you are ready to go!

We have a big road trip coming up in about a month so I wanted to prepare a little early this time instead of making it a last minute scramble.  I stopped in my local Office Depot to grab a few supplies to create fun Kids Travel Kit for my kids and love what I came up with!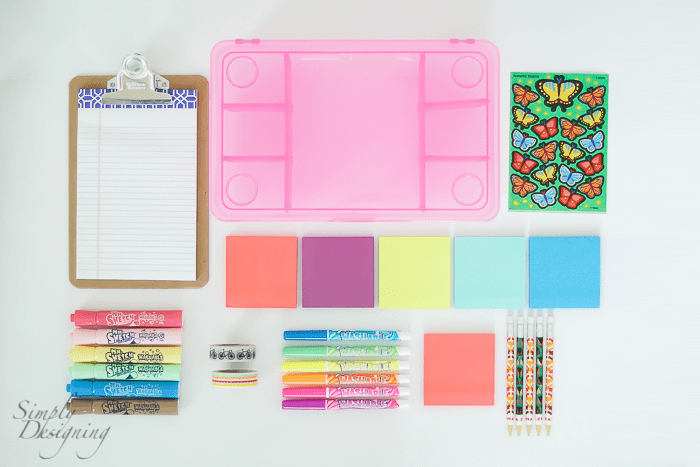 I rushed home to assemble this fun road trip kits!
One thing that is really important to me is that these kits are non-damaging!  So I didn't put anything in it that was melt-able (ie no crayons) and nothing that would stain or ruin clothing or our car.  So everything in this kit is washable or erasable!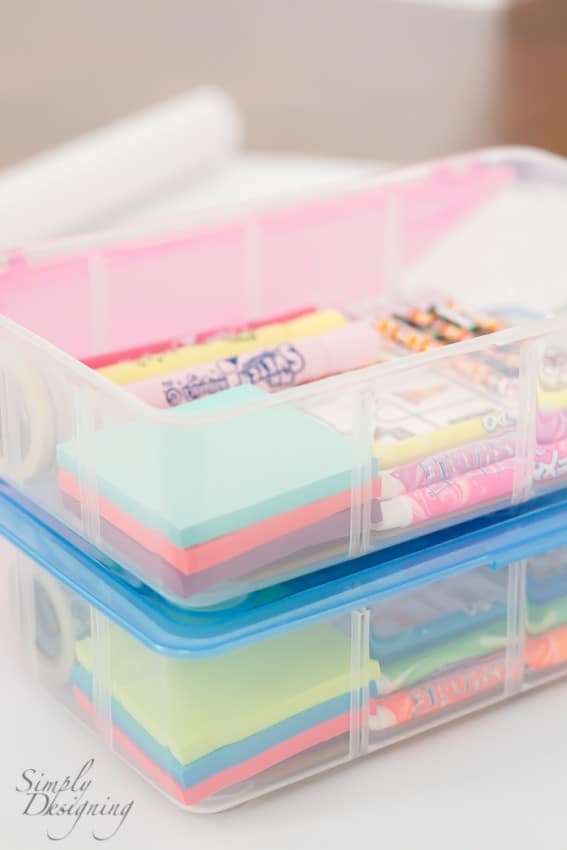 Here is what I snagged from Office Depot:
Road Trip Kits
I already had these items on hand which I used to complete this project too:
Printer
Printer Paper or Cardstock (I prefer cardstock)
Laminator
Laminator Folders
Scissors
And then I designed these FREE Car Game Printables:
Tic Tac Toe
Car Bingo
Travel Bingo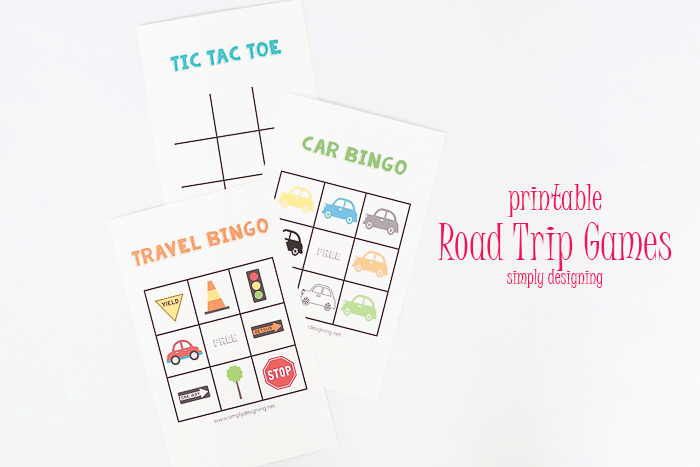 For the games, I simply printed them out, cut around the dotted line and then laminated them.  My laminator was such a great investment by the way!  I use it all the time.
But what is perfect about laminating things is that you can use a dry erase marker on it and it is completely erase-able!  So by simply laminating something, you make it dry erase!  Isn't that awesome!?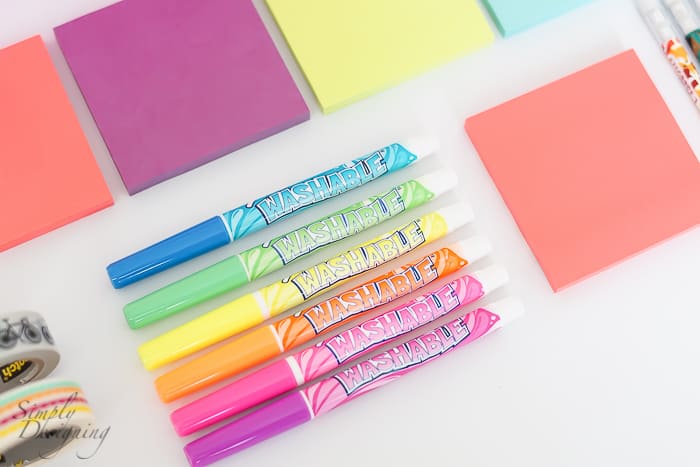 And yes, I found Washable Dry Erase Markers for the kits!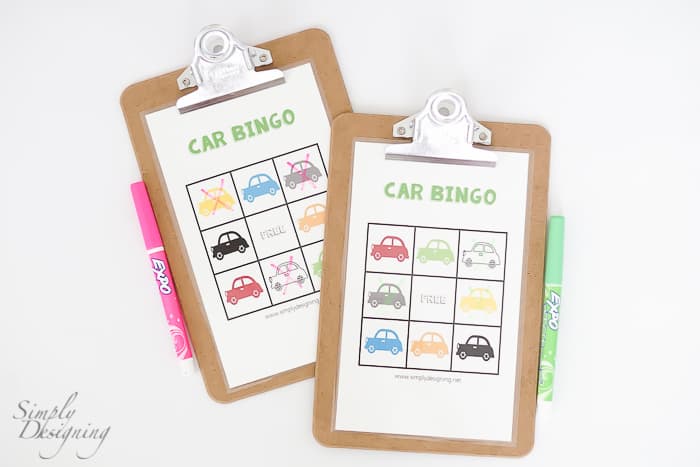 I made Car Bingo (where you check off the squares as you find the matching color car):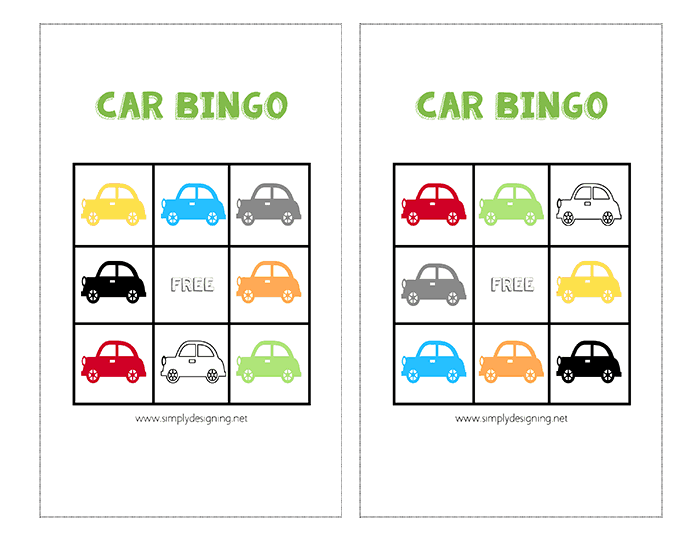 Download All of these Printables From The Printable Library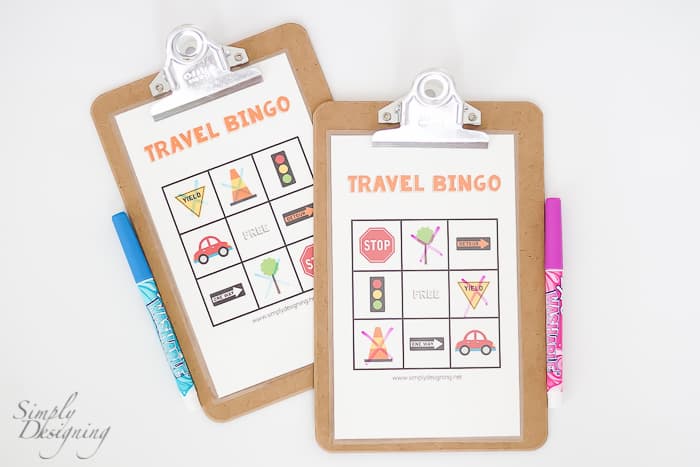 And this super cute Travel Bingo: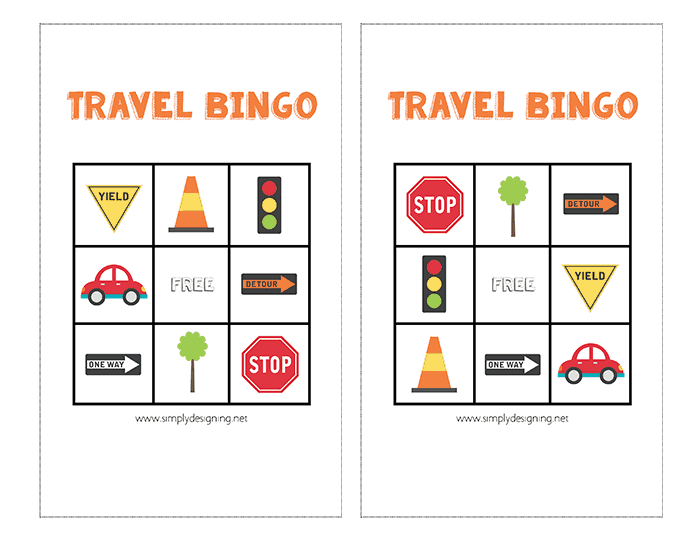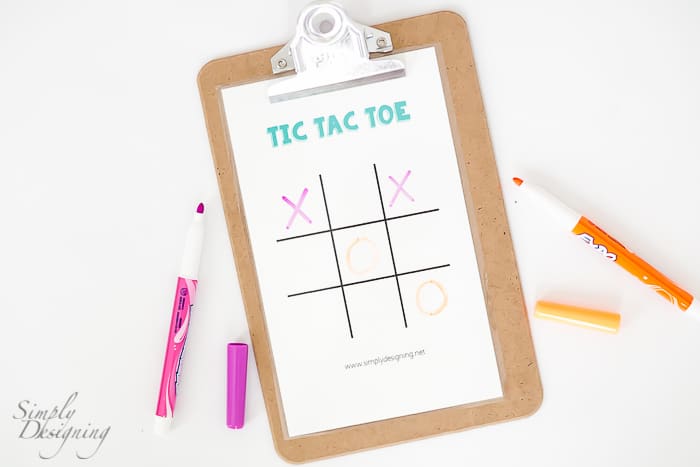 And Tic Tac Toe because my kids are addicted to it and honestly, they can both beat me at it now!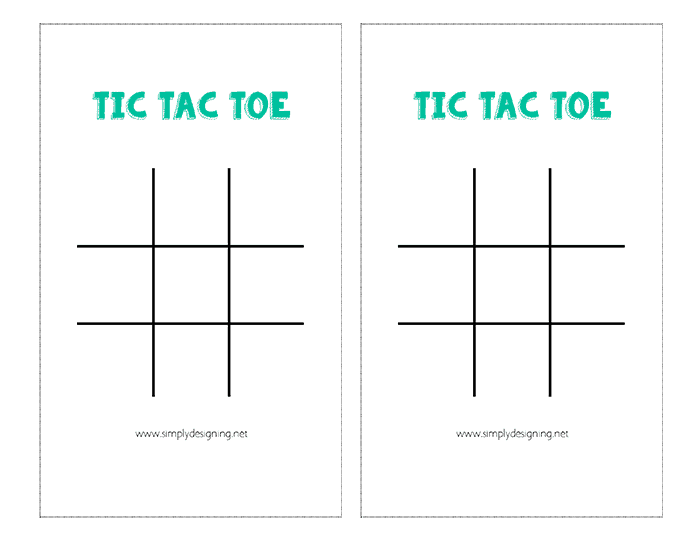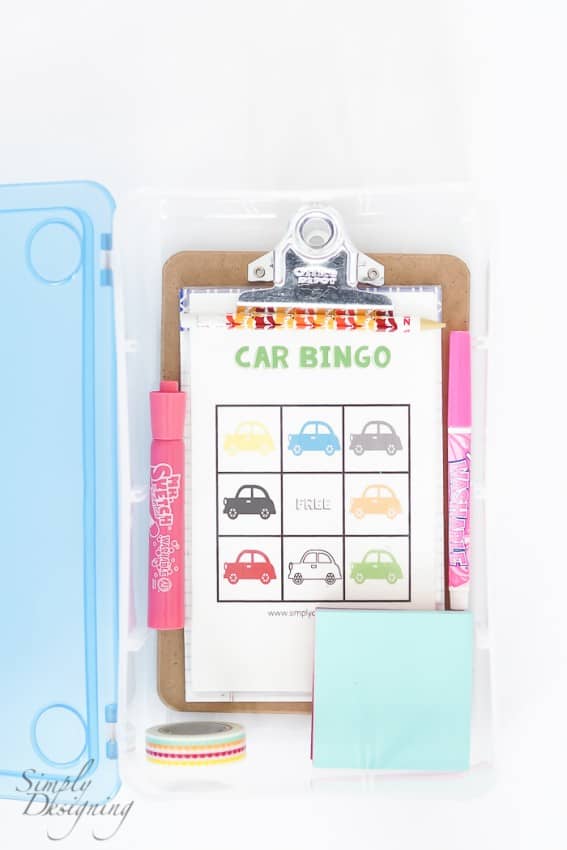 I put all of my items and game into the storage containers and just like that, my children each have a self-contained travel kit!  Between these fun interactive games, markers, paper, stickers, washi tape, pencils and post it notes, my kids should be set for hours of SCREEN-FREE entertainment during a long car ride.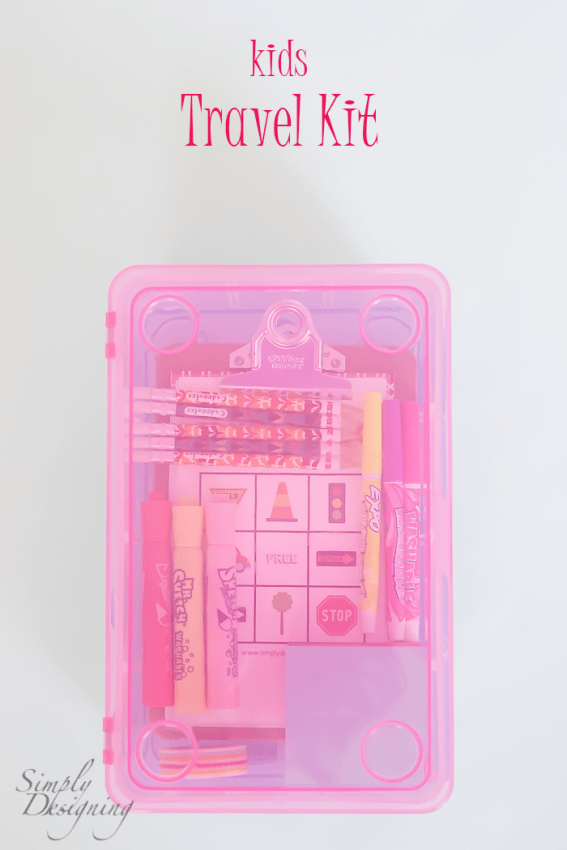 Oh and why post it notes!?  Well beside being fun (who doesn't love post it notes!?)  Kids can draw on them and stick them anywhere without damaging anything!  Also, kids and adults can create really fun Post It Note Movies like this HERE!  Which is sure to keep kids happy for quite some time.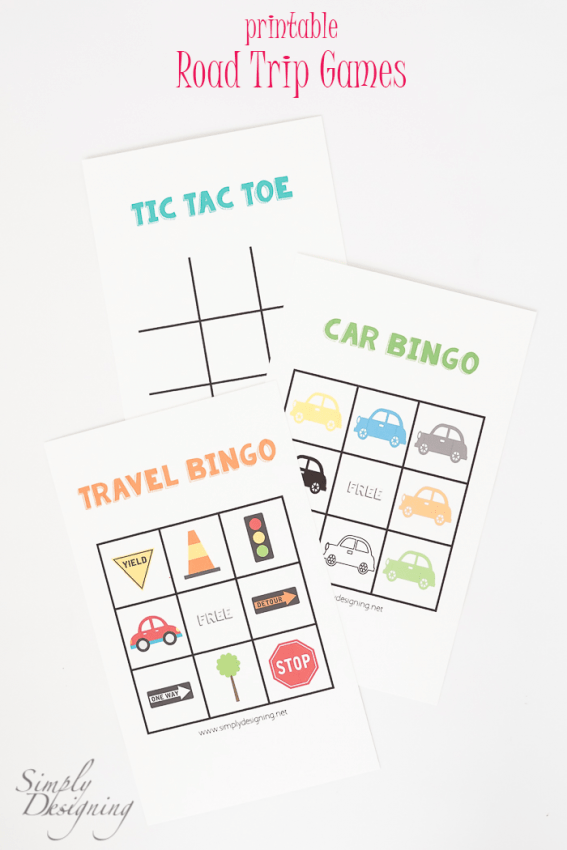 So much fun!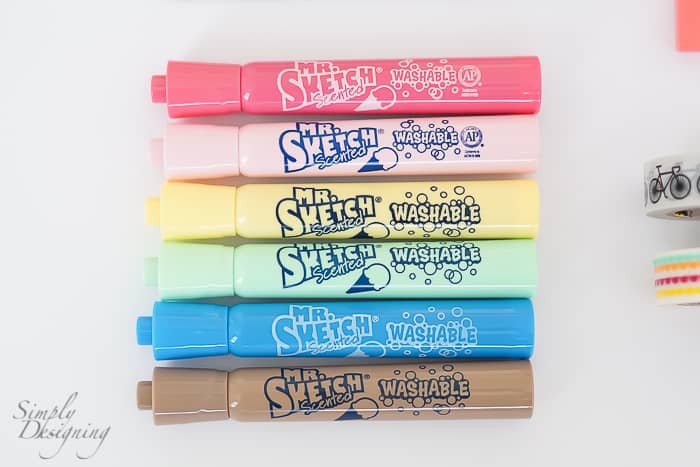 I am excited to already have my Road Trip Games and Kids Travel Kit all ready for this summer!  I can re-fill as needed and keep using these all summer long!
I loved shopping at Office Depot for these supplies because I was able to find fun and unique items that I couldn't find at other stores.  They have a huge selection of supplies for a home office, school, kids and crafts!  So I am able to gear up for great with one stop to find many creative and organizational items to keep my busy life going.
Share your #GearLove by posting to social media what office supplies make you swoon right now or what supplies simply make your life easier!  Be sure to hastag #GearLove so we can all see what you are using right now.
Also be sure to check out this funny video:
What do your kids do during a long trip?
You might also enjoy these ideas too: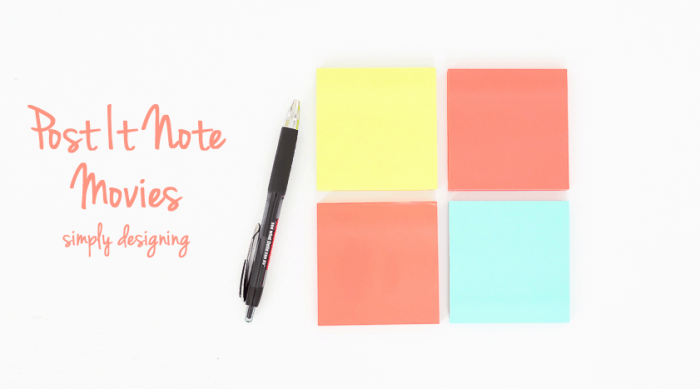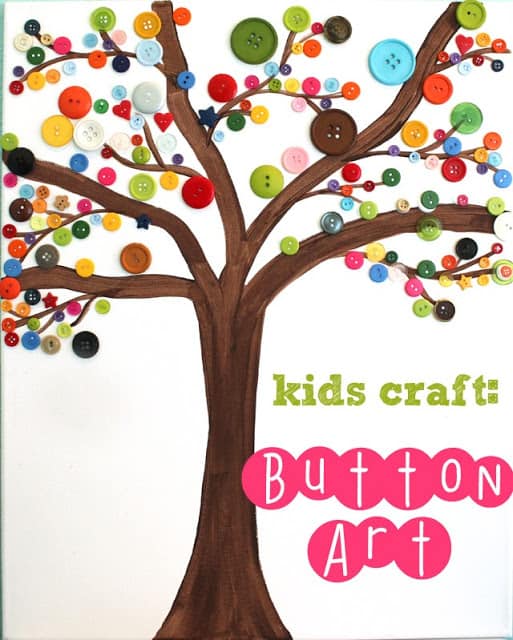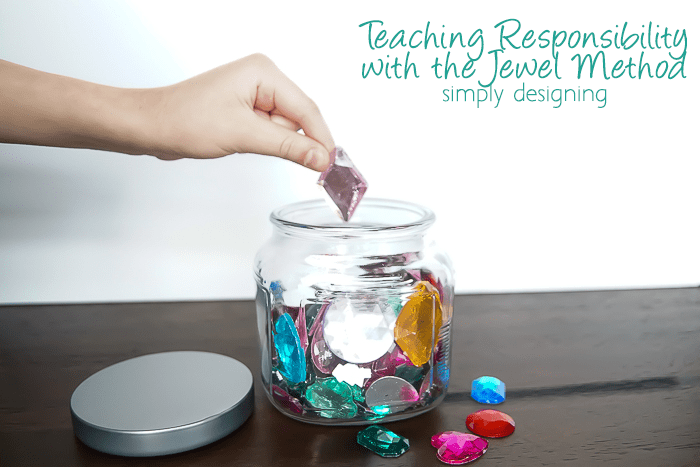 Teaching Responsibility to Kids with the Jewel Method