My husband and I both work a lot either outside or in our garage.  DIYing requires clothing that is not only well made, but also well fitting.  And even though I really love to be nice and warm (in the fall and winter anyway), I really don't like to wear bulky or constricting clothing while I am hard at work on a project.  Nearly a year ago I introduced you to one of my favorite brands of clothing that is perfect for working outside, DIYing, or even just for everyday wearing!  Duluth Trading Company is my go-to store for my comfortable DIY clothing!  And I am really excited to show you a few of my favorite new items that they have this year!  So here is what to wear while diy-ing part 2!  (go here to see part 1)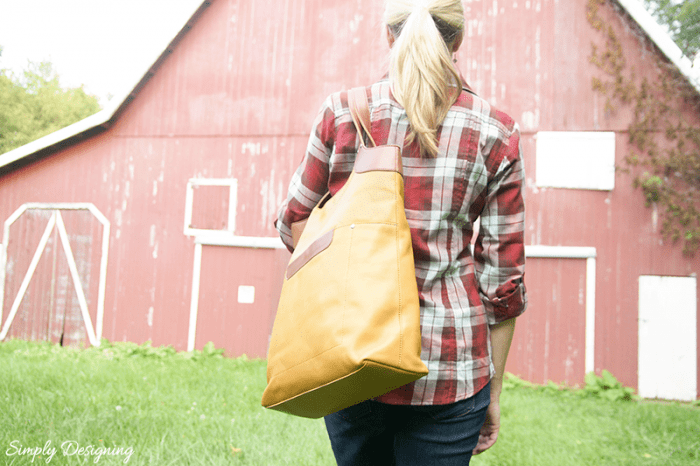 A big huge thanks to Duluth Trading Company for sending us this clothing (and this amazing bag) for review purposes!  But before I tell you about their clothing!  Do you see that bag!?!?!!  Oh my goodness it is amazing!
Last year I received one of their Lifetime Leather Totes and I simply love it!  It is beautiful and so sturdy!  I use it every single week and it takes a beating.  And even after nearly a year of hard use, it is still amazingly beautiful.  I even had a water bottle spill in it and was so worried that it would leave a big spot on my bag, but it didn't!  The bag looks as good as new.  It is amazing!
But the gorgeous yellow and tan tote above is quickly becoming another favorite bag of mine!  It is beautifully constructed and the style is amazing!  It even comes with a second smaller zipper bag inside.  And guess what!?  This is a sneak peak of a tote not even available yet!!!  But don't worry, it will be available in 2015!
Great news!!!  You can now get this amazing Women's Duet Leather Tote here!!
Their Flapjack Flannel Shirt Jac is one of my favorite jackets for the fall and winter.  It is a flannel shirt and a jacket all in one and it is so comfortable and versatile.  And the back has two adjustable straps to help cinch it in around the waist a bit if needed.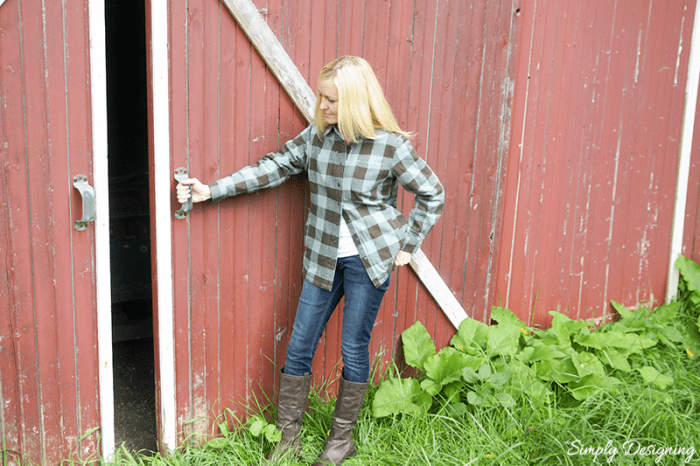 I love this color combination and the fit is fabulous!  Duluth clothing runs a bit big in size to accommodate active, working lifestyles.  There are extra gussets near shoulder to allow plenty of room to move which I love!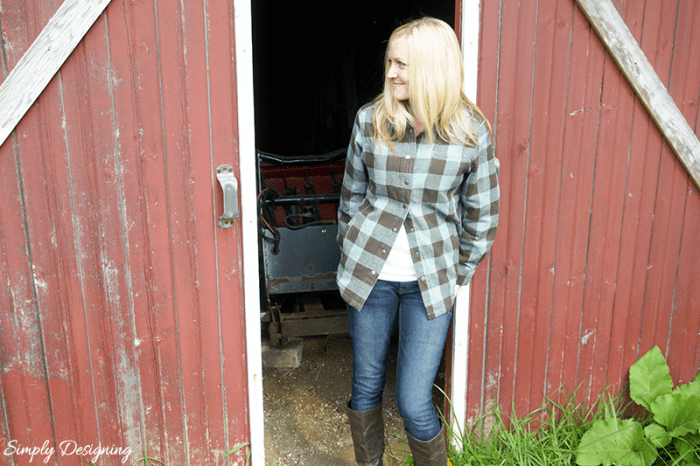 I know I will be wearing my new shirt jac a lot this fall!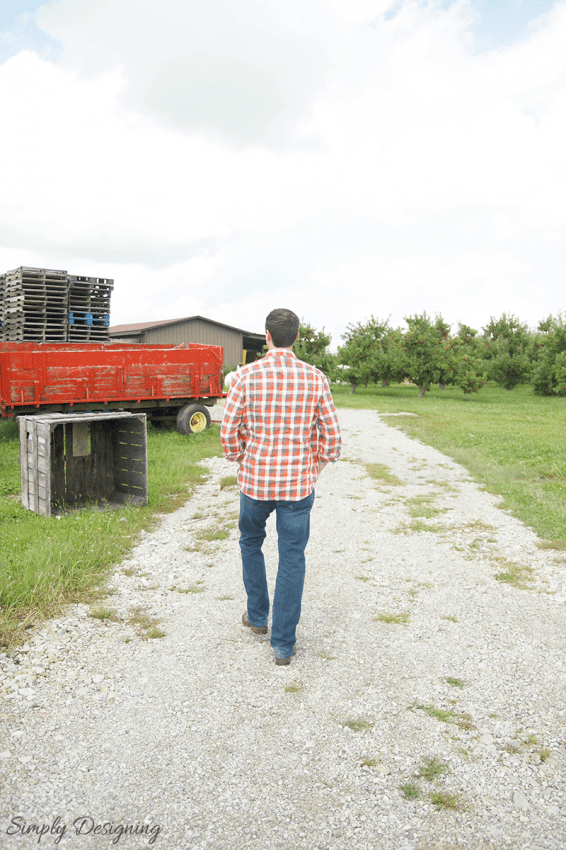 My husband received this really amazing Crosscut Performance Flannel Shirt!  He loves the fit of this flannel shirt and it is comfortable too.  This is a light weight flannel that is perfect to wear all year long and the extra gussets give this shirt extra mobility.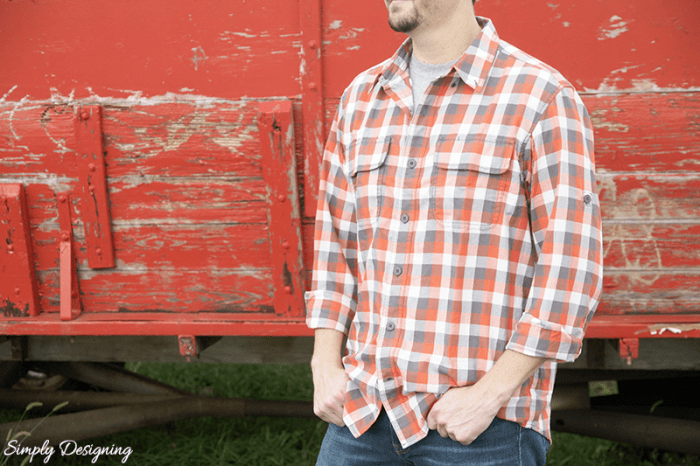 I was hesitant to try a button up flannel shirt because honesty, I have never found a button up flannel shirt that fits me well.  They usually feel too constricting in the arms or they are way too baggy.  But this Crosscut Performance Flannel fits like nothing I've ever tried on before.  And I'm not going to lie, I plan to wear this a lot this fall and winter season because it is not only warm, but it is also extraordinarily comfortable.  Plus it has gussets that allow for ample arm movement and I don't feel constricted at all.  I honestly love this flannel shirt!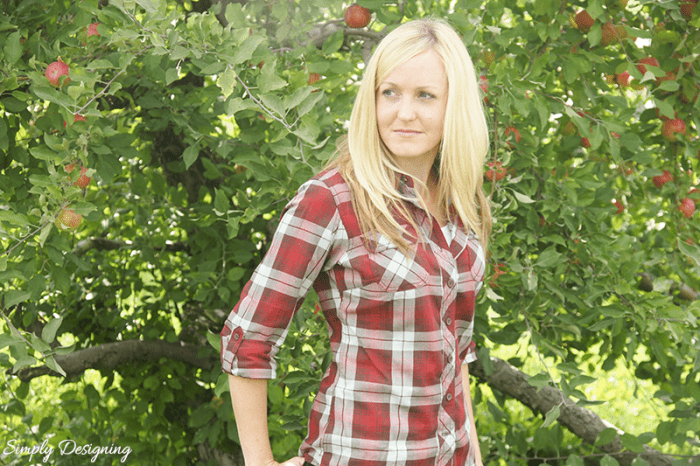 Duluth also sent my husband this amazing Fire Hose Hanger Bender Shirt Jac!  It is such a great, rugged jacket and my husband loves the fit!  We can tell it is really well made and I know he will get a lot of use out of it this fall and winter!  It is the perfect jacket to DIY in!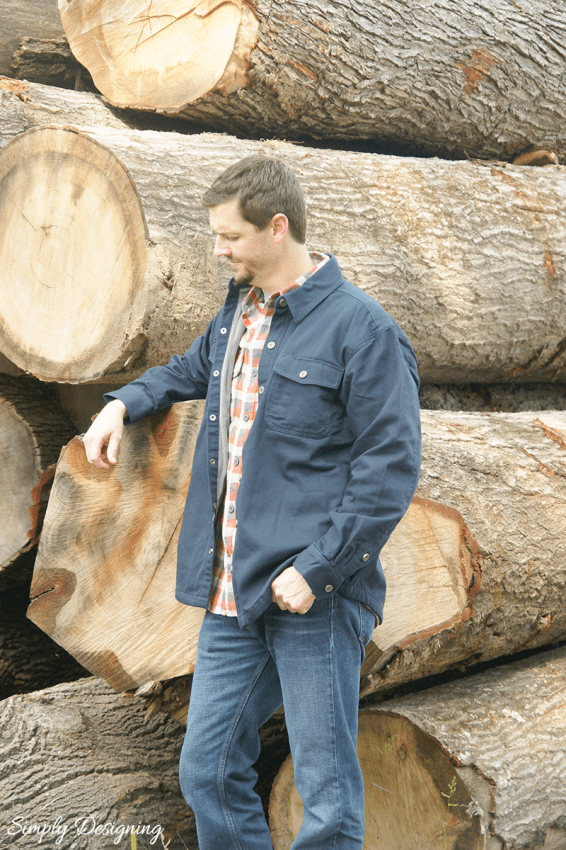 The outside of this jacket is a thick cotton canvas type of material but the inside is lined with a soft and warm fleece.  And of course the armpit gussets allow freedom of movement that makes it an ideal work jacket.
And doesn't it look so great layered with his crosscut flannel!?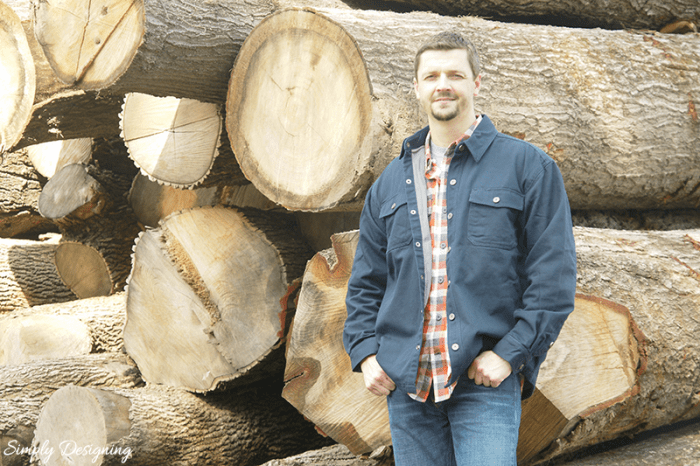 Duluth also surprised me with their amazing Frost Lake Zip Up Fleece Jacket!  This fleece is so soft and I love that it has a slightly tailored fit so that it isn't boxy like most fleece jackets that I have seen.  I also love the thumb holes!  This jacket is so comfortable and really flattering!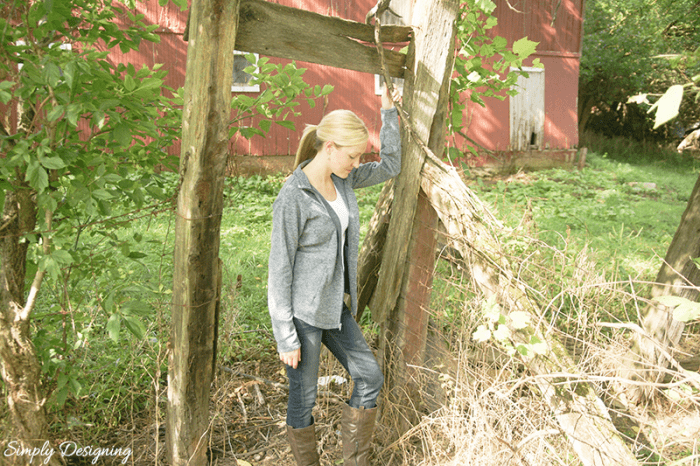 I have loved Duluth clothing for over a year and they continue to amaze me with their rugged style, their great fit and their fabulous quality.  These clothes are made to work hard and last a long time and they really do!
You will be seeing us all fall and winter long working on DIY projects wearing our new Duluth Trading Company clothing!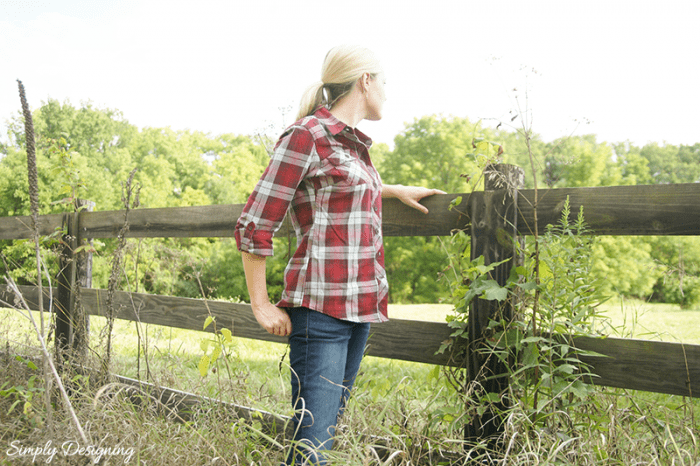 If you ever struggle to find comfortable clothing to DIY in, I highly suggest checking out Duluth Trading Company!  They have a great selection of clothing for men and women that are fun, rugged and perfect for any sort of work.