Thanks to LISTERINE® I'm practicing good oral care as part of a sponsored post for Socialstars #Listerine
As many of you know, I used to work full time as an interior designer.  This required a lot of face-to-face time with clients.  Every day when I went to meet a new or existing client, it was essentially a job interview.  I needed to make a good impression to get the job.  Whether you are on the hunt to get your dream job or just land your dream client, it is important to make a good impression.  So today I am sharing 11 Tips to Land Your Dream Job!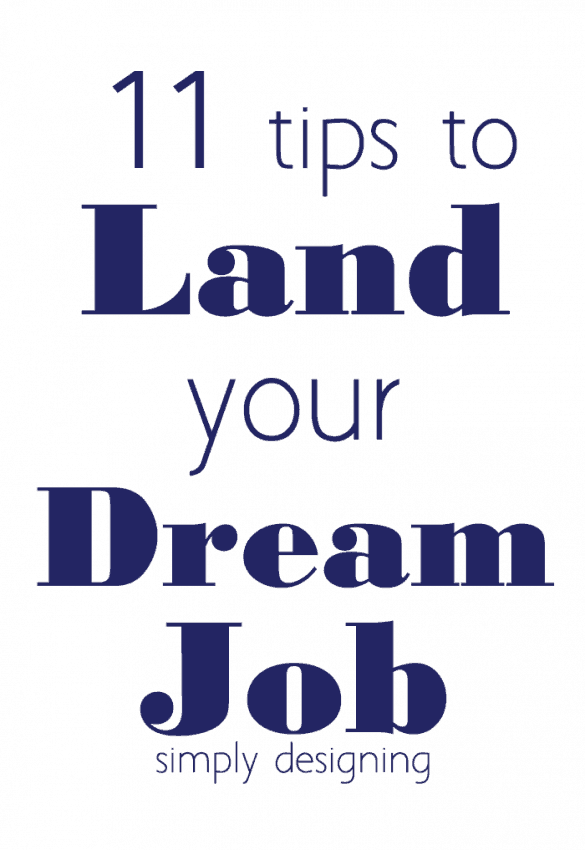 How to Get Your Dream Job
Dress the Part
It is important to dress the part.  Find out what the company's dress code is that you are applying for and dress just a little bit nicer.  If you show up under dressed the company may think that you are not taking the interview process seriously and if you are over dressed, they may think you might not fit in with company culture.  But when in doubt, it is better to dress a little nicer rather than too casual for any interview process.
The same goes for trying to secure a new client, dress in a way that not only reflects your business, but shows you understand and value their business.  They will take you more seriously and you are more likely to get the job.
Behave Professionally
You don't have to be overly serious or reserved if that is not your personality, but always act professionally.  While on a recent business trip to Boston, I was invited to attend a gathering at a local restaurant and bar (I know, I don't drink, but they had the yummiest non-alcoholic drinks ever!  Anyway...)  This was not a private event and therefore there were locals there as well.  One gentleman, who had obviously had too much too drink, approached me and tried to persuade me to help him make fun of his client because he thought he was "old" (he was not old by the way.)  What a bad business decision.  No matter where you are, or what the circumstances, never put your client or potential employer in an awkward position like this.  Always behave professionally.
Offer Something Different
Think about what you can offer your potential employer or client that no one else can.  Is it your sense of style, your diligence in meeting a tight deadliOnne or your ability to work with anyone.  Determine your strengths and play them up in the interview process.  You want to stand out from the competition in a way that makes the potential employer realize what an asset you would be to their company.
Perfect Your Resume
It is important to have a well written resume.  It is often your first impression and the only way you have to get a foot in the door.  Keep your resume to 1 page and attach a shot cover letter as well.  Be sure to personalize both your resume and your cover letter to the company and job you are applying for.  Ask a friend or two or ten to take a moment and help you proof your resume as well.  Then be humble enough to make changes if they offer good suggestions for improvement.
Apply For Jobs that Don't Exist
Many jobs never make it to the "help wanted" section of internet job sites.  Many jobs are filled simply by word of mouth, so knowing the right person is often your way to get into your dream job.  So network network network to make friends and meet as many people as possible.  Sometimes landing your dream job is truly all about who you know.
Also, don't be afraid to send a resume into a company who is not advertising that they are currently hiring.  It is amazing how often a well-timed resume can lead to an interview and a job offer for a position the company was just beginning to looking to fill but hadn't advertised for yet.
Get Off of Social Media
Many employers will search for you on social media sites before asking you to come in for an interview.  I know this because it happened to me!  Back before I had a blog and was on any social media, I applied for a job and was asked to come in for an interview.  They admitted that they had tried to find me online before asking me to come in to interview and said that the only thing they could find about me was that I had successfully completed the CCRE.  They then asked what in the world the CCRE was.  I explained that it was the California Building Codes and Regulations Exam.  It is a very difficult exam and less than 40% of people pass it the first time they take it.  And I had passed it.  It was a small feather in my cap but more importantly, I learned that this company had tried to find out about me before even taking the time to meet me.
A few months into working for the company they admitted to me that there were two other people that they never even brought in to interview because of what they found on their social media sites.  Yikes.
It is not a myth.  Companies DO look you up prior to interviewing for you.  In fact, they might not even bother talking to you if what they find is unprofessional or inconsistent with their brand image.  So get off the internet!
No, you don't need to close your social media accounts, but go through and clean up anything that might not be a good reflection of who you are.
Be Happy and Grateful
Many job interviewers will ask why you left or plan to leave your current job.  No matter how bad the job was, it is important to never talk bad about it in front of a potential employer.  One reason is that the business world is small.  The person who is interviewing you might actually play golf with your current employer and you could end up burning bridges by talking bad about previous employment.  Secondly, if you talk bad about a former employer, what is to stop you from doing the same to your next employer.  No company wants to deal with that.
Instead be grateful and happy.  Even the worst of jobs has some redeeming qualities you can talk about.  All jobs help you to learn and grow so focus on the positive and not the negative.
Stay Up To Date
In every industry it is important to stay up to date.  Stay up to date with current trends and technology.  I take classes, read books and do research to stay on top of the interior design and blogging field.  I also keep my interior design certification current by paying the appropriate fees to the correct agencies every year.  No matter what your industry requires, stay up to date in it!
Be Patient
You will probably not get your dream job straight out of college.  In fact, you will most likely need to work your way from the bottom up.  So take the entry level position, work hard, keep learning and eventually you will get to where you want to be.  But be patient, it won't happen right away.
Be Flexible
I went to school to be an interior designer.  I worked for many years as an interior designer and truly enjoy it.  When I graduated, blogs did not even exist.  Even though I thought I knew what I wanted to do, as more opportunities became available, and life changed, my dreams changed!  So even though you might think you know what your dream job is right now, be flexible and realize that that dream might change.  Be willing and ready to change with it.  Most career paths are not straight anymore, they wind.  Be flexible, go with the ups and downs and side to sides, you might end up finding a dream job much better than anything you could have dreamed of!
Nail Your Interview
You nailed your resume which lead to you securing an interview!  You researched the company and know what to wear, understand their culture and know why you would be a good asset to their company.  Now it's time to nail the interview!
Be prepared for the hard questions like why you plan to leave your current job, what are your weaknesses (hint: turn your weakness into strengths) and why they should hire you!
Be sure you put your best foot forward by being early to the interview, being prepared and wearing appropriate clothing.  Also, be sure to brush, floss and mouthwash before your interview.  It might seem silly, but poor oral hygiene can make or break an interview and affect your whole career!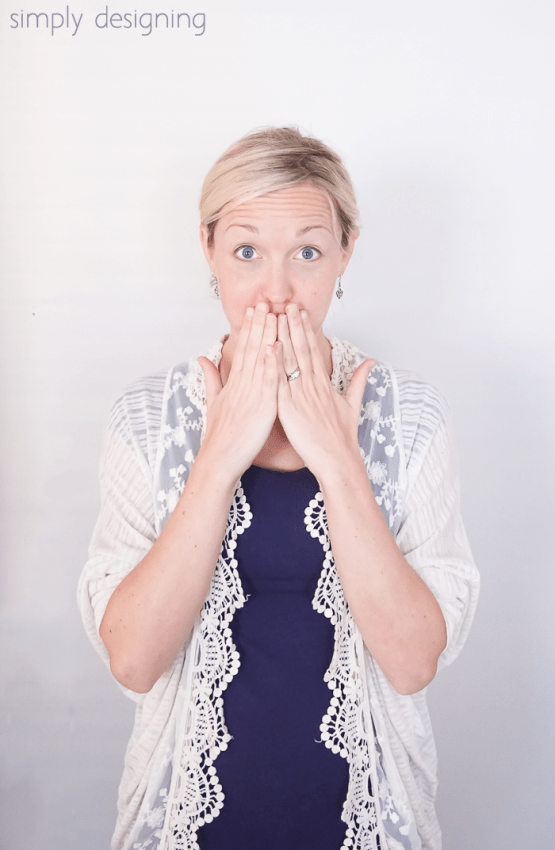 It's true.  Your mouth says a lot about you.  Your oral health impacts how others perceive you and people will make assumptions about your health, social life, relationship and even your career based on it!  Don't want to take my word for it?  Here are a few stats: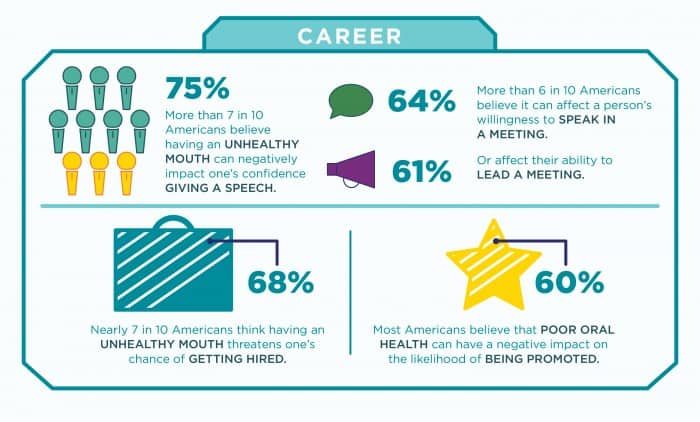 Many oral health care issues that Americans face can be prevented by having a proper oral care routine consisting of brushing, flossing and using mouthwash like LISTERINE® twice a day.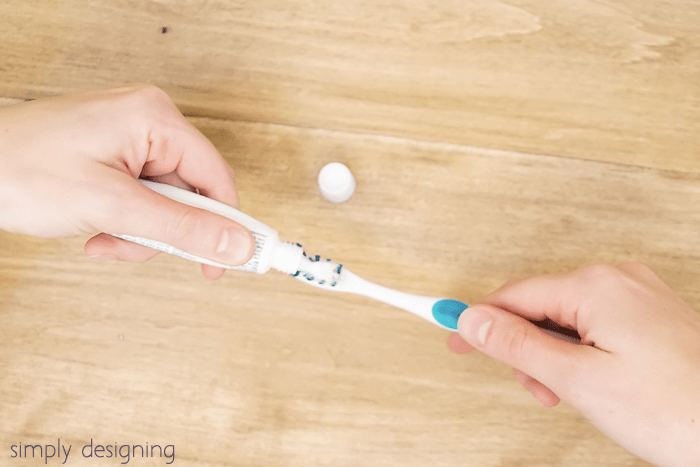 Did you know that brushing alone misses 75% of your mouth.  Ew.  This leaves a lot of germs behind, germs that can lead to oral care issues like plaque and gingivitis.  In fact, nearly half of all Americans over age 30 suffer from gum disease and nearly all Americans have a cavity at some point in their lives.  But using an antiseptic mouthwash like LISTERINE® Antiseptic can clean virtually 100% of your mouth leading to five times healthier gums in two weeks and up to nine times healthier gums in four weeks.  Plus, your teeth will be clean and your breath will smell fresh which is important when working with clients, coworkers and interviewing for a new job.  (Of course please only use LISTERINE® as directed.)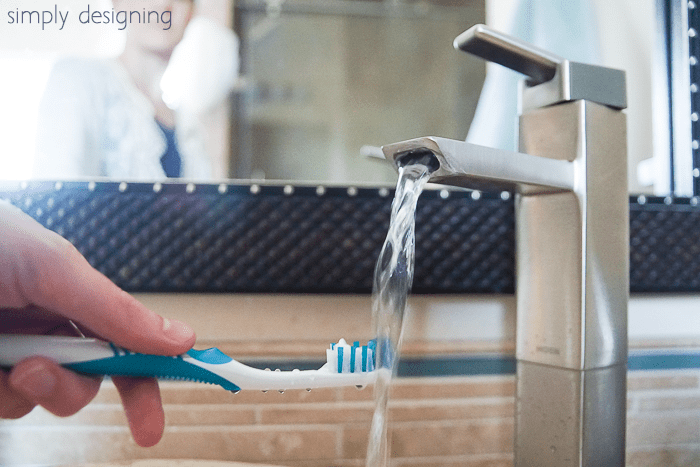 For me, oral health care is important.  I am more confident when my mouth is clean and I know I am able to make the best impression possible when I take the time to take care of my mouth.  And I know that when I use LISTERINE® my mouth even feels cleaner!
So before you head off to any client meeting or interview, take a moment to rinse with LISTERINE® Antiseptic to help you nail your interview and land your dream job!
* Update 10/17/2015:  LISTERINE is committed to promoting healthy oral care habits, that's why they're partnering with Oral Health America, who's FALL FOR SMILES campaign is committed to educating the public about the positive impact good oral health can have on one's overall health and well-being. OHA's mission is so important to LISTERINE they are jump starting the giving with a $20K donation, with the hopes of reaching $40K through consumer engagement.
Take a moment to follow LISTERINE® on Facebook and on Twitter @ListerineGlobal to keep up to date with their latest products and oral health information.
All data referenced in this post was provided by the LISTERINE® Brand Survey.  To learn more, please go to  http://www.listerine.com/healthy-mouth-vs-unhealthy-mouth
You might also enjoy these posts: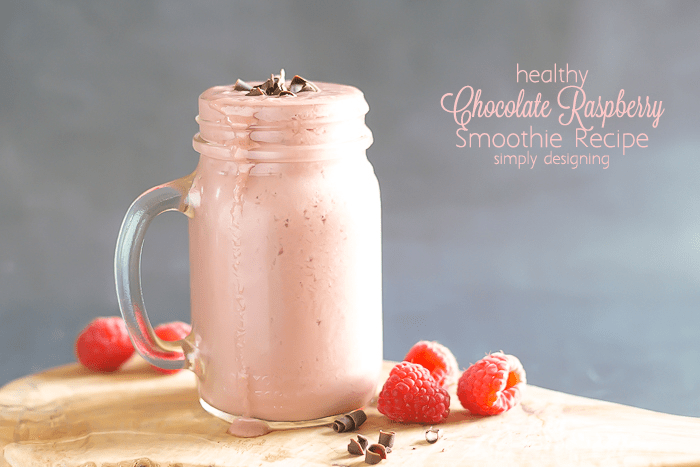 Healthy Chocolate Raspberry Smoothie Recipe