Don't you love lemons? I do! Lemon is a great scent to make everything feel fresh and clean. And, as we head into spring and summer, don't you enjoy a nice glass of fresh lemonade to sip out on your porch among friends and neighbors? And one of my favorite essential oils is lemon. Lemon supports the nervous system and is invigorating, cleans bodily systems, supports proper nasal function, is tasty in water and smells amazing. Since I've had lemons on my mind, I was thinking of ways to incorporate them in my home decor, and this lemon drop topiary has been one of my favorite craft projects for spring and summer. It will last through the warm months and will fill your home with the fresh scent of lemon. Don't you just love the way it looks?

It is so super fun!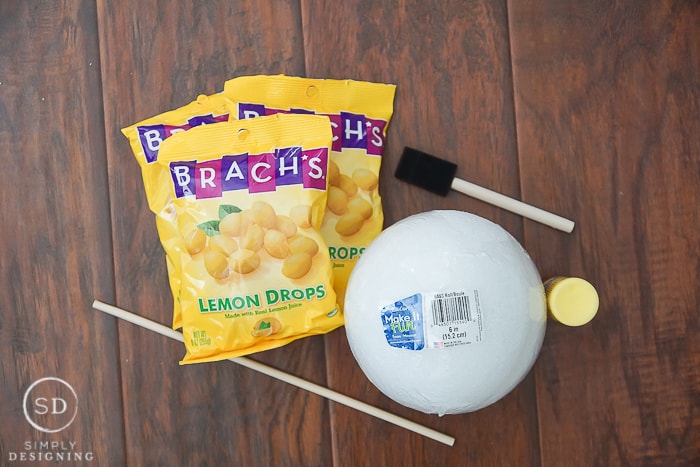 Supplies You Will Need to make a Lemon Drop Topiary:
This post contains affiliate links for your convenience. By purchasing any items, I receive a small commission but you never pay a penny more. Thank you for supporting my blog.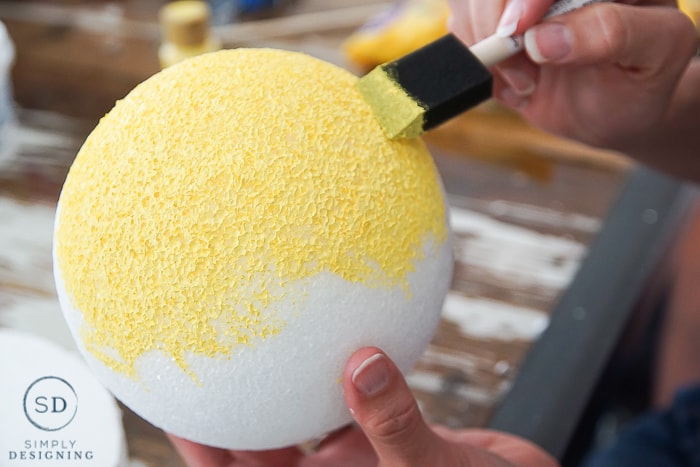 How to Make a Lemon Drop Topiary
You will want to begin by painting the ball yellow. I chose a yellow that was a close match to the lemon drops, but you could use whatever yellow you like, since you won't see it very much once you add the lemon drops.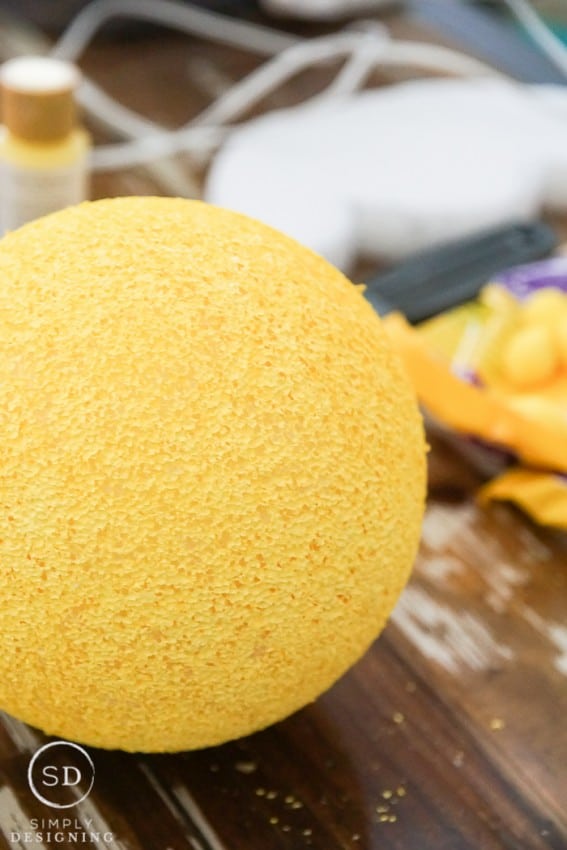 You will want to paint the foam ball until it is completely covered. Then let the paint dry.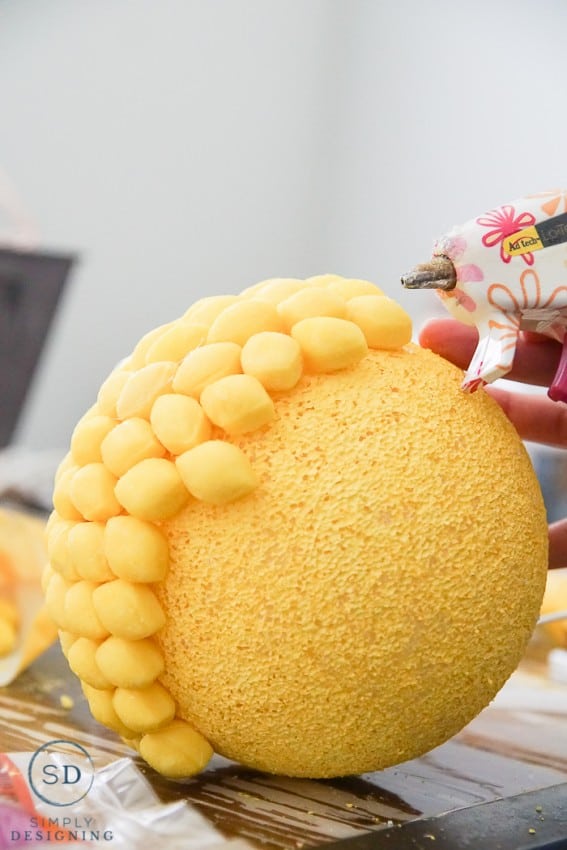 Once the paint is dry, it's time to start gluing on the lemon drops. You will want to use a low-temperature glue gun for this part so you don't melt the foam or burn your fingers. Glue the lemon drops as close together as you can.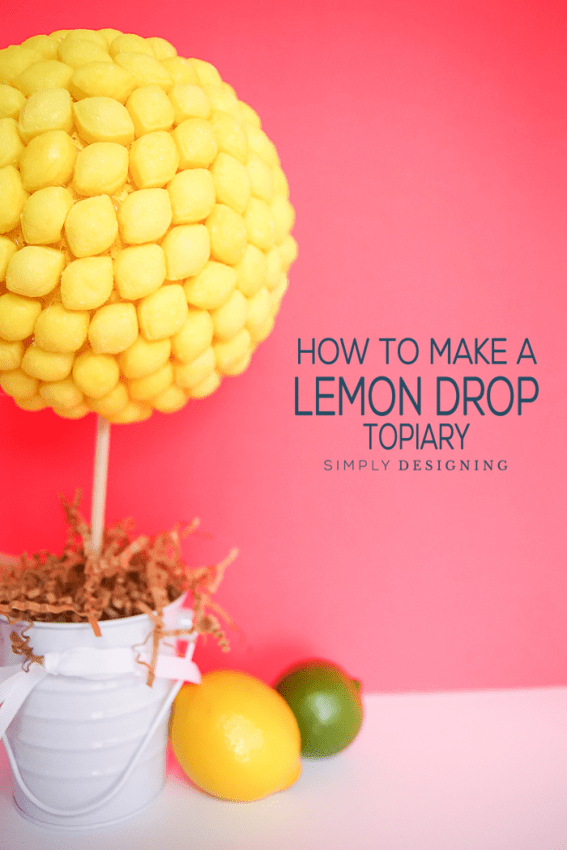 When the entire ball is covered with lemon drops, find a small space at the base to insert your dowel into the foam ball. You may want to secure the dowel with a little bit of glue. You will also want to remove any strings that could be on your topiary top before you place the topiary in some type of pot, canister, or other holder. I chose this cute little white pail.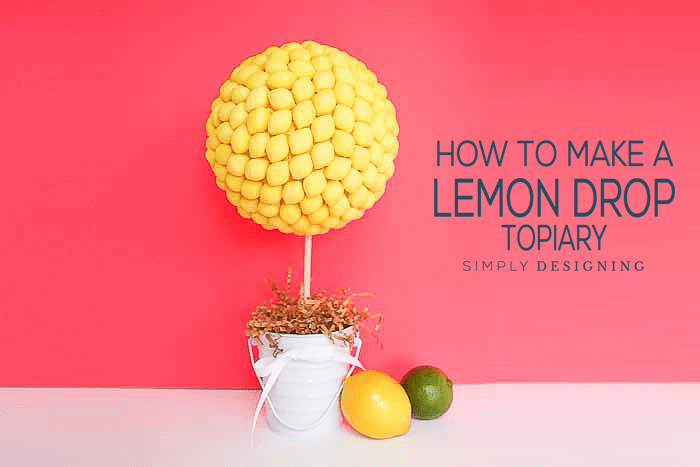 Now I feel almost like I have my own little lemon tree in my house. Isn't this topiary fun?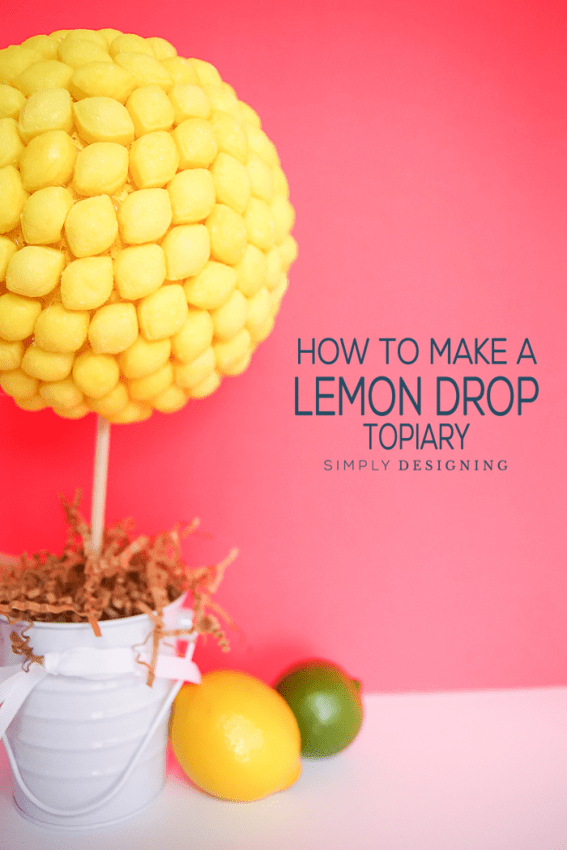 This idea was first shared on the Make It Fun blog.
You might also enjoy: