Is there anything better than dessert?  We love a good sweet treat around here, but post-baby, I'm definitely more conscious of what I'm eating - not for my weight, but to make sure I'm eating healthy for me and for our sweet baby girl.  Still, I enjoy a good indulgence now and then, so these 20 Flourless Desserts help me walk the line between sweet treat and something a little more healthy.  It's a win win!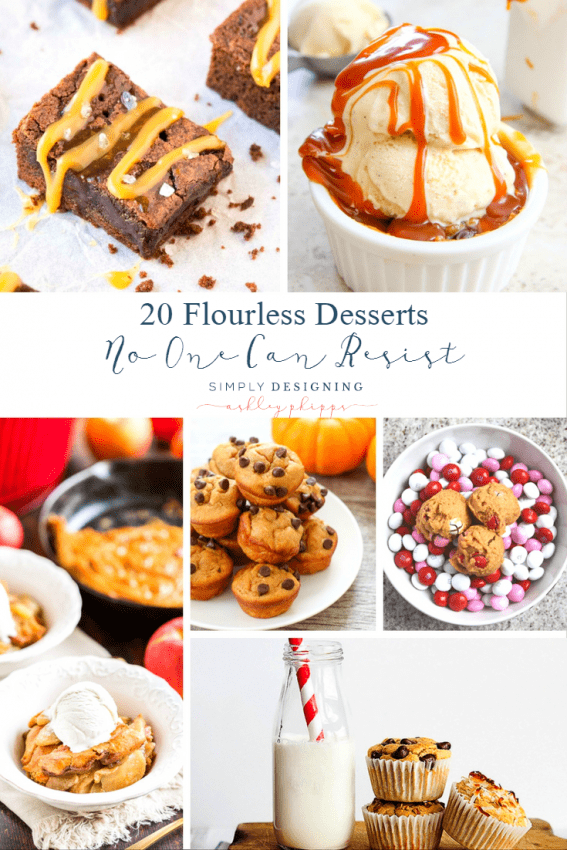 Be sure to click through to each of these yummy looking flourless desserts to grab the recipe and all of the details.  I can't wait to try each and every recipe on here because they all look amazing!
20 Flourless Desserts
Need More?
These aren't flourless, but they sure are yummy!