6.  That's the number of pregnancies I've had.  I currently have 2 living children.  But I've had 6 pregnancies.  I didn't realize this until I was at the dr's office the other day and someone asked me how many pregnancies I have had.  I hesitated before answering because I didn't know how I was truly supposed to answer that.  I have two living children, one loss at 28 weeks and a couple miscarriages.  She quickly said "ok so you've had 6 pregnancies."  And then it hit.  Like a punch in the stomach.  I had had 6 pregnancies.  Now I realize many women have many more pregnancies then I have.  I am not sharing this to compare, only to explain, and share.
Our story is one of birth.  Of secondary infertility.  Of early loss and miscarriage.  And of carrying a child with a fatal diagnosis and then giving birth to a stillborn at 28 weeks.  It is also a story of love and peace and hope midst of trials and adversity.
I know many women whose story is similar to mine.  Sharing my story is not a competition, but a way of opening up, a way of healing and hopefully a way to help others heal and know they are not alone too.
Some of the most beautiful women I know are those who have struggled, lost, failed, and have chosen to get up, brush themselves off and go on with life.  I hope to one day be like the countless women I know who are strong, amazing and choose to lift others up in all circumstances.  This post honors all of the amazing women I know who have walked similar paths to mine.  You are my inspiration and my aspiration.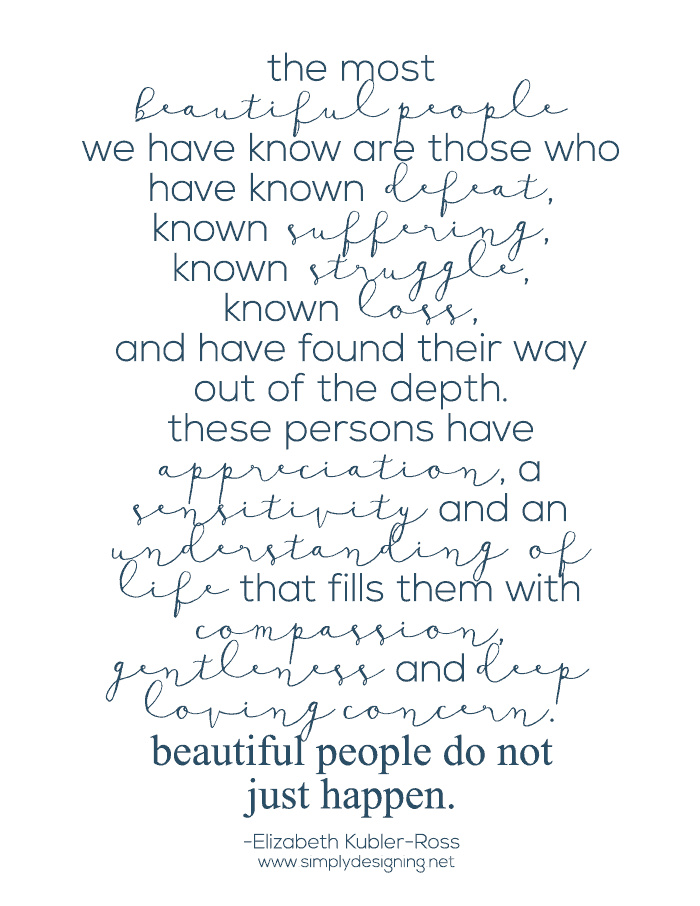 (download this FREE Printable HERE)
So I will start at the beginning.
Our first baby was conceived instantly.  I don't even understand the timing of the first conception...except to say God intended our sweet daughter to come at that time.
Our second baby took much longer to conceive.  It took 11 months for us to get pregnant with him.  I had some testing done and they couldn't find anything wrong.  So we kept trying and finally our son was conceived and born.
Our third child we lost.  I shared the story of that baby HERE.  It took us about 3 months to get pregnant with that child but unfortunately we lost that baby to an early term miscarriage.
I never truly knew how much you could love a child and mourn their loss, even at only 6 weeks pregnant.
Our fourth child was conceived about 4 months after our miscarriage.  We were excited but I was very afraid of another miscarriage.  But the fear that surpassed the fear of miscarriage was that I knew in my heart, something was wrong.  I would awaken in the middle of the night, in a panic, knowing something wasn't right.  Our fears were confirmed at about 17 weeks when we received a fatal diagnosis of trisomy 18.  We were not going to get to raise our baby boy.  You can read more about that journey starting HERE.
I continued my pregnancy until he was born, a stillbirth at 28 weeks.  You can read about my labor and delivery of him HERE.
And then we needed a break.  We needed time to heal.  We needed time to mend our broken hearts, recover, heal physically and then move on.  But I never felt at total peace with our family.  I guess you could say I didn't feel like our family was complete, even though I couldn't bring myself to admit it.
It was hard to know if we were just missing our son we lost or if there was another child that needed to come to our family.
About a year after our loss we felt that we needed to make a decision.  But it is devastatingly difficult to decide to have another baby after a loss like that.  So we finally decided we were not going to prevent pregnancy any longer and so we decided to leave it in the Lord's hands.
About 4 months later, while coming home from vacation, I began what I initially thought was a period.  But it wasn't.  The pain woke me up at night, the amount of blood and clots were undeniable.
I was losing another baby.  Baby number 5.
For another year from that point we continued to try to get pregnant.  At a year and a half from when we started trying, I saw my doctor.  I had actually been putting off my annual appointment because I didn't know what to say.
We didn't feel our family was necessarily complete, but we didn't want to go on medication to help get pregnant if at all possible.  We thought about it, I had been offered clomid in the past when we struggled to get pregnant with our second child.  But it never felt right for us.  And it still didn't feel right.
But I finally went in to see my doctor.  And with tears brimming in my eyes I explained our situation.
He said, based on my cycles, I just had old eggs.
Yup...let that one sink in.  I am only 35.
I was told I had old eggs.  I didn't know whether to laugh or cry.  
He clarified that it was not that I was old, but that my cycles were long and by the time the egg was in place to be fertilized, the eggs were past their prime.  I had old eggs.
The only way to help that was medication.  Which I knew in my heart was not what I wanted to do.  And my husband agreed.
I don't know why.  Medicine and medical intervention is the answer for so many people and friends of mine.  I don't know why, but for us, that wasn't the right path to go on.
So we decided, with no other real options, to continue trying.
To be continued...
Here are all the posts in this series about our family's journey: