Oh we just can't wait for Easter to arrive in our house!  My daughter and I are busy crafting away!  And so today I am excited to share with you a really simple craft.  You could also fill the jar with jelly beans and gift it as a cute gift!  This is such a fun and simple craft for you or your kids to do!  Here are our cute little mason jar Bunny Jars!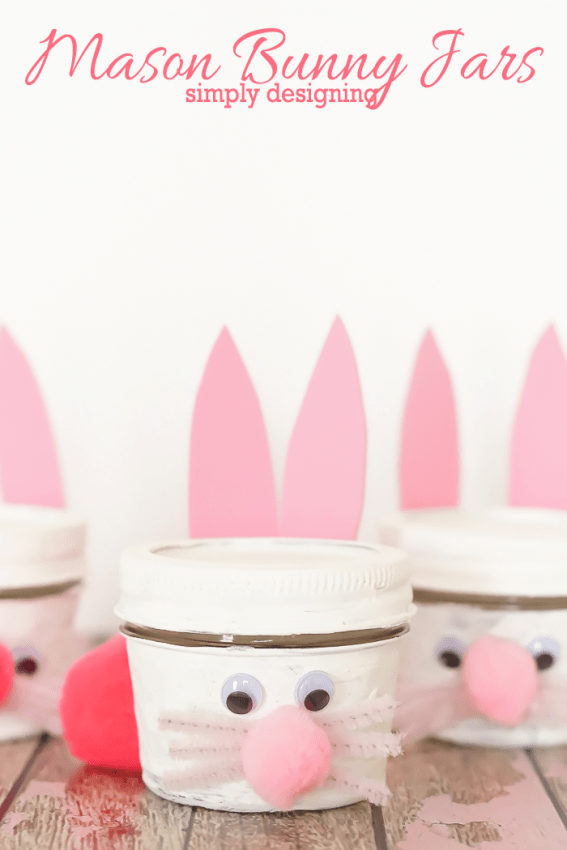 Aren't they adorable!?!?!  And you can tell they are kid-made because they eyes aren't quite straight...but I think it is extra cute and gives these little bunnies character!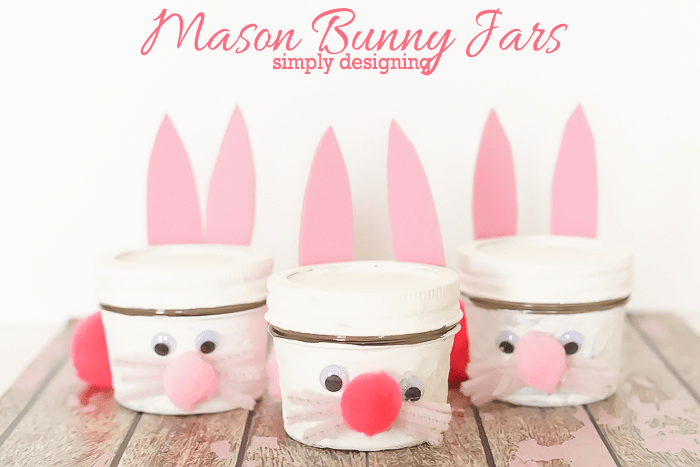 To create these cute Bunny Jars you will need:
Foamies craft foam, pink
Chenille Stems, pink
Chalky Finish Paint for glass, everlasting white
Foam Paint Brush
Hot Glue Gun
Scissors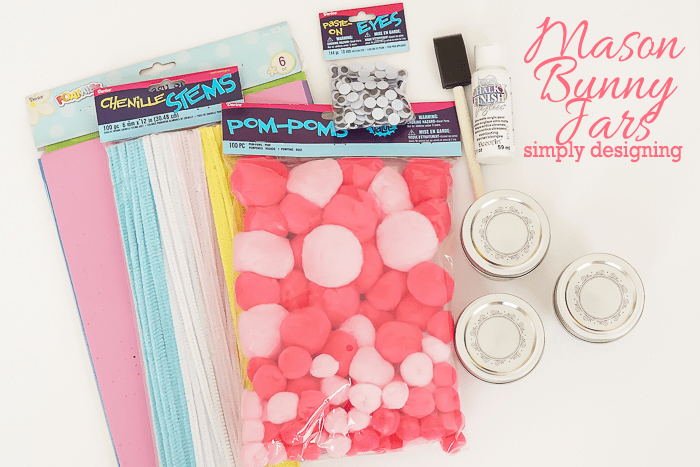 First you will want to separate all the parts and pieces of the mason jars and paint them white.  Let them dry completely before assembling them back together.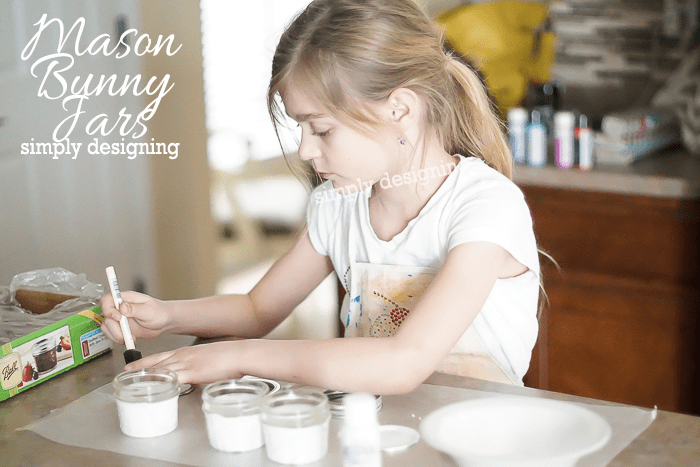 Then, using your hot glue gun, attach eyes, whiskers (cut pink chenille stems) a small pompom nose, a medium size pompom tail and foam ears.  We just free hand cut our pink foam into ears.
My daughter is very careful and proficient with a glue gun, but be sure to always carefully monitor children using a hot glue gun and I always recommend to only allow children to use a low temp hot glue gun.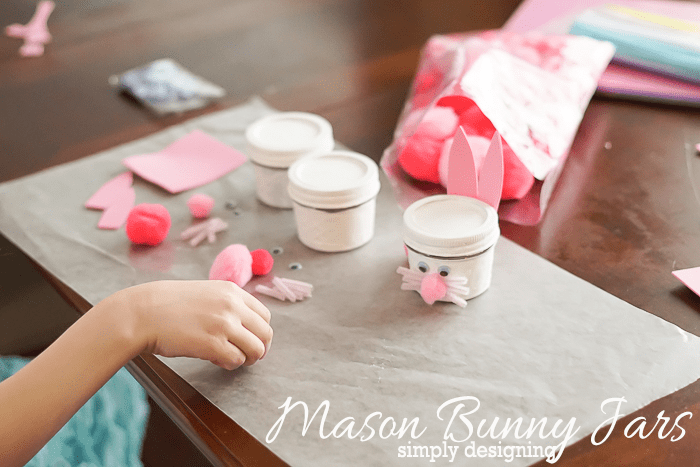 After your cute little bunnies are done you can display them as they are, or fill them with goodies and give them away as cute little gifts!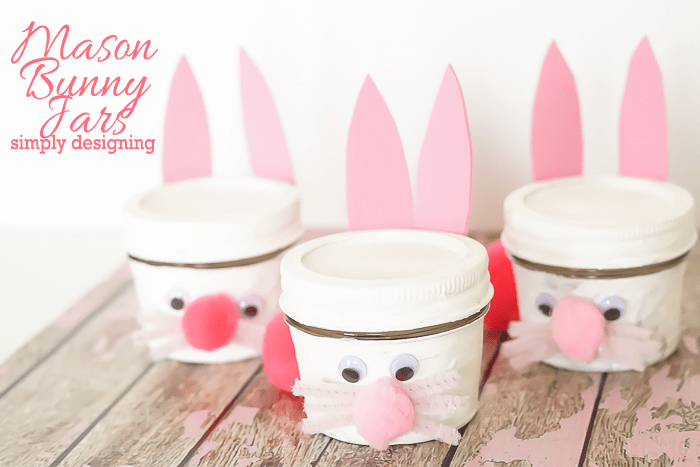 My kids are so excited about these cute bunnies and my daughter is so proud that she made these herself!!
You might also enjoy: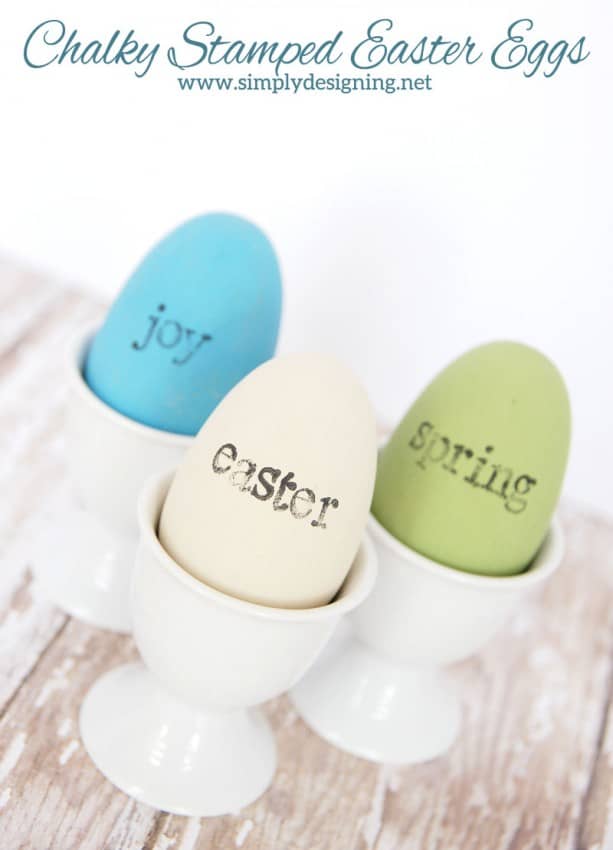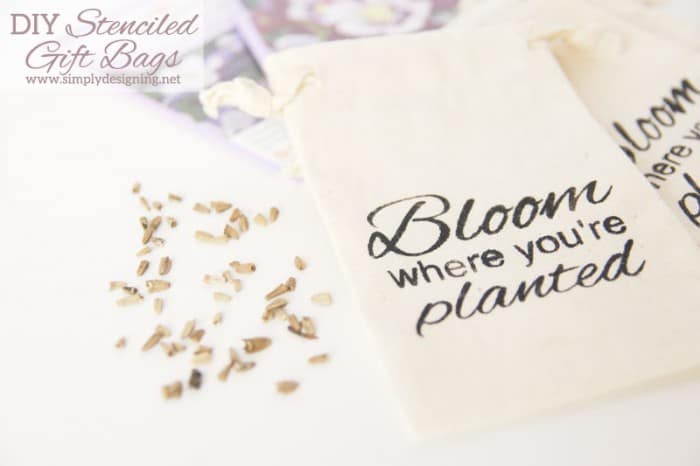 Bloom Where You're Planted gift bag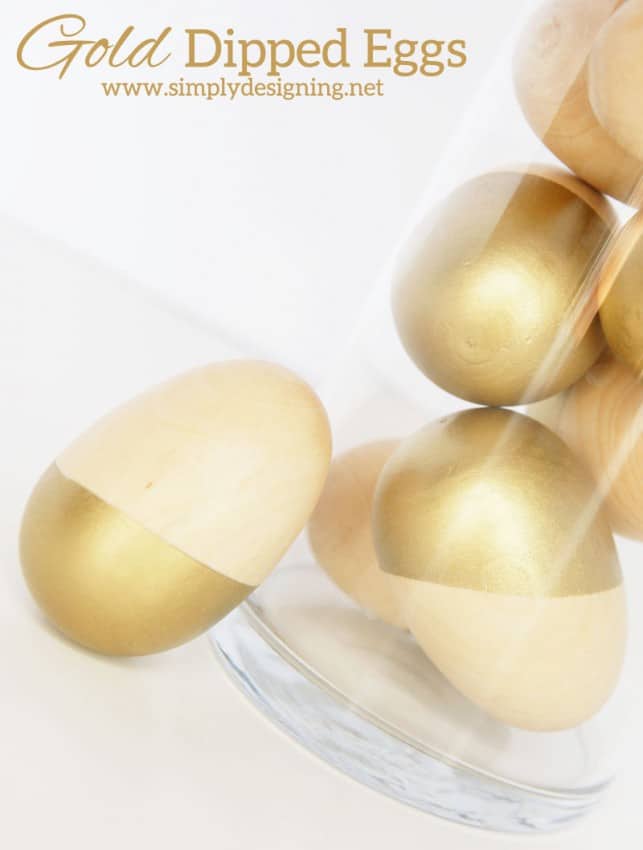 This post was first shared on Crafts Unleashed blog.  But all ideas and photographs are mine.