Summer is one of my favorite times of year! I love the green grass and the bright colors I see people wearing around town or at the pool. And, with the pastel tones of spring making way for brighter colors, I thought this Burlap and Paper Flower Summer Wreath would be the perfect wreath for my door through these sunny summer months! The cute paper flowers are so whimsical and bright. And with only a few supplies and a few minutes, you can make your own cute wreath to hang on your door this summer!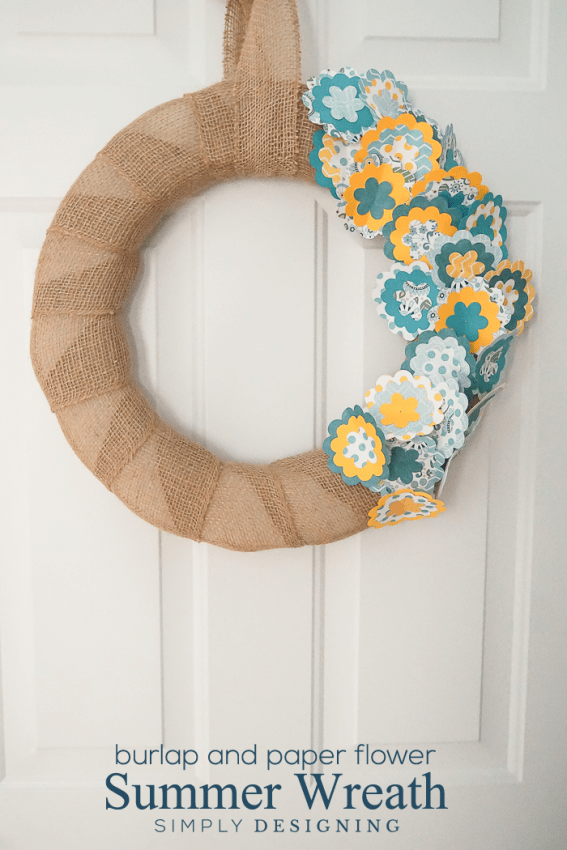 Supplies needed to make a Burlap and Paper Flower Summer Wreath:
This post contains affiliate links for your convenience. By purchasing any items, I receive a small commission but you never pay a penny more. Thank you for supporting my blog.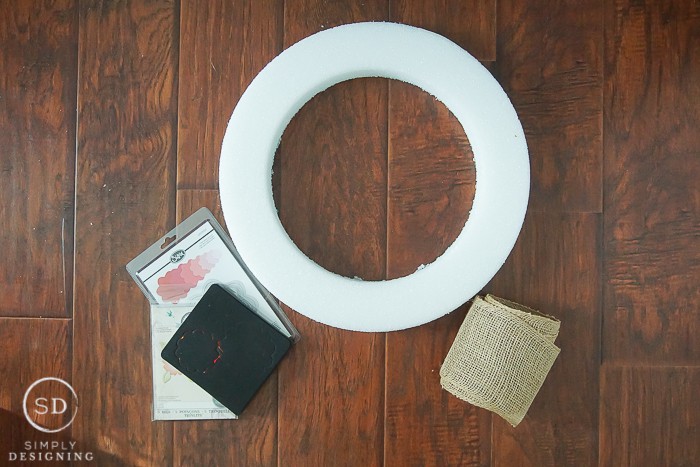 First, gather all your supplies.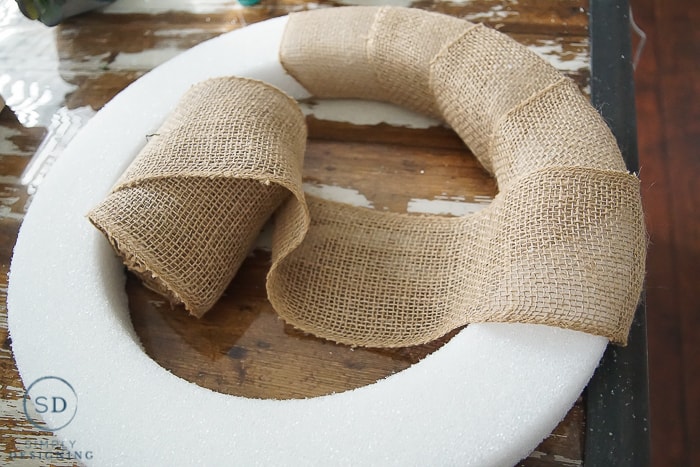 You will want to begin by wrapping the burlap ribbon around the wreath ring. Secure the beginning edge of the ribbon with your low-temp hot glue gun. Remember a low-temp hot glue gun will work better with this project so it doesn't melt the foam! Then wrap the ribbon around the wreath ring until the entire ring is covered. Next, snip the edge with scissors, and glue it onto the wreath. Sometimes I press down on the burlap ribbon with a pencil or the end of a foam brush to secure it.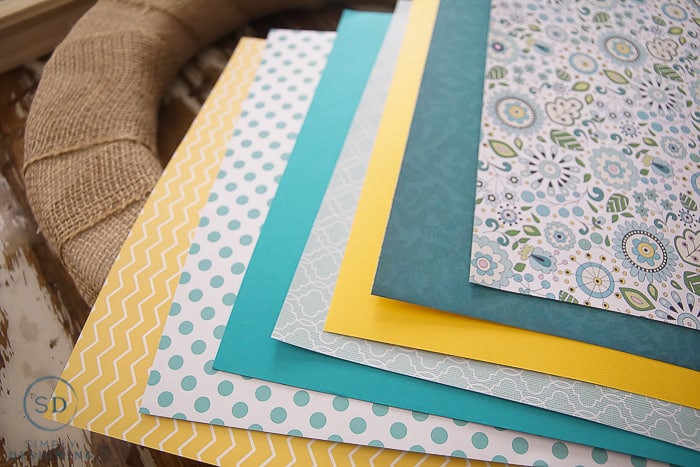 Now, take your Sizzix and cut several flower forms in various colors and paper patterns.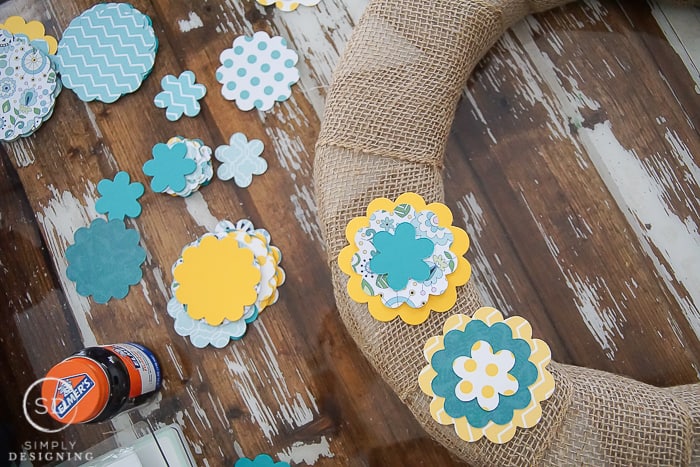 Once your flowers are cut, stack the flower shapes in various patterns and secure each layer with rubber cement.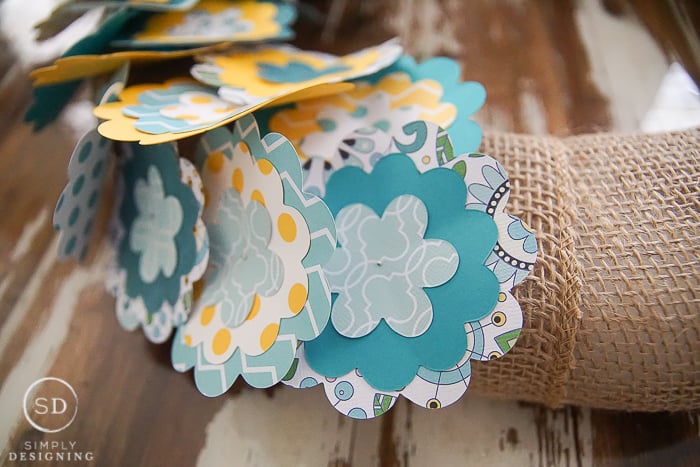 Then, stick a straight pin into the center of each flower. I bent around the petals so the flowers would have a little more texture to them. Now, attach the flowers to the wreath.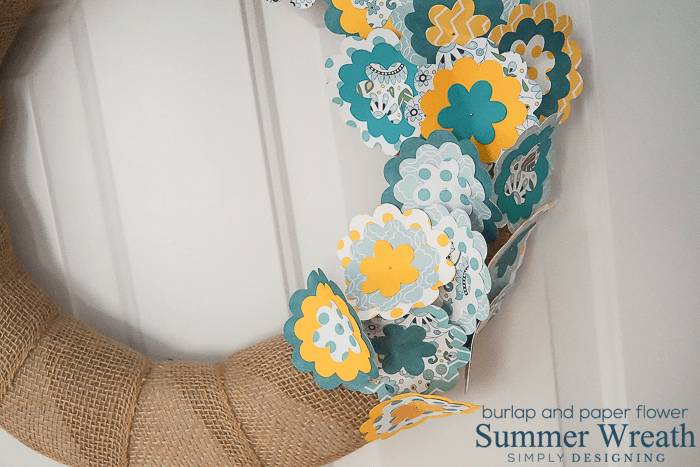 I chose to place mine in a bunch which cover about one-third of the wreath, but you could put them around the wreath any way you want! Now the wreath is ready to hang on your door all summer!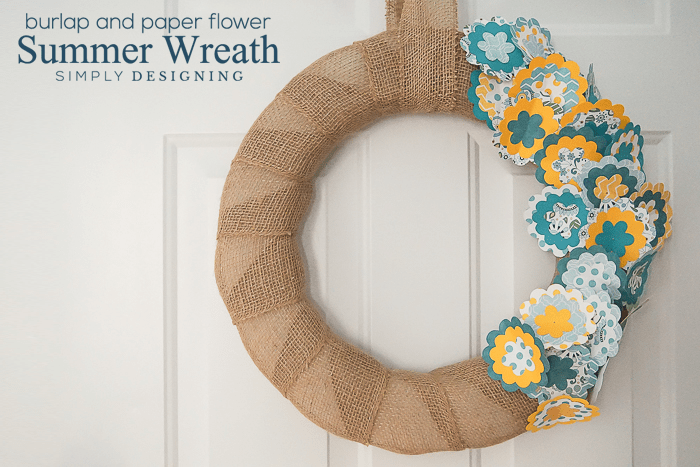 This idea was first shared on the Make It Fun blog.
You might also enjoy: