This post sharing my Cactus Cut File is sponsored and contains affiliate links.
You know I always love a good challenge!  Well this month I was really excited to take on the challenge of creating a project using heat transfer vinyl from Expressions Vinyl.  I wasn't quite sure what I wanted to make yet, so I snagged a few glitter Neon heat transfer vinyl sheets and went to work coming up with a unique and fun design just for you!  And I am really excited to be able to share this cut file with you too.  Woot woot!  If you are looking for the free Silhouette cut file, please read through the entire post, the link to download it is below.  I really wish that photos could do justice to how pretty the neon vinyl is!  It's pretty spectacular!  I can't wait to create more projects with it.  But for now, I wanted to share my Cactus tshirt design that I made with this fun cactus cut file!

I Like Hugs Cactus Cut File and T-Shirt Design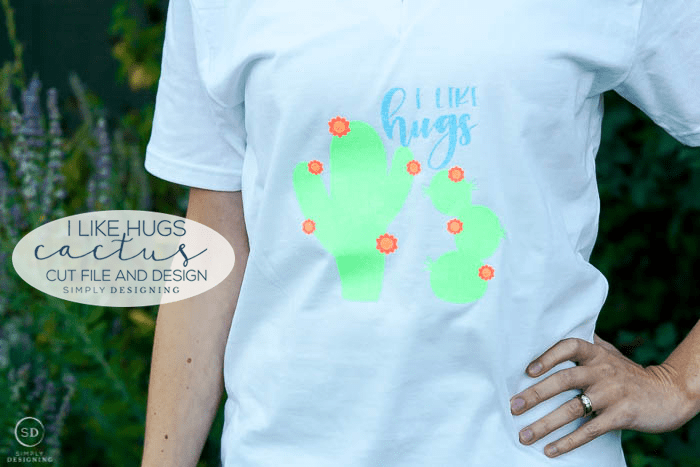 I don't know how I ended up coming up with the idea for this shirt, but I really do love how it turned out!  It makes me chuckle too.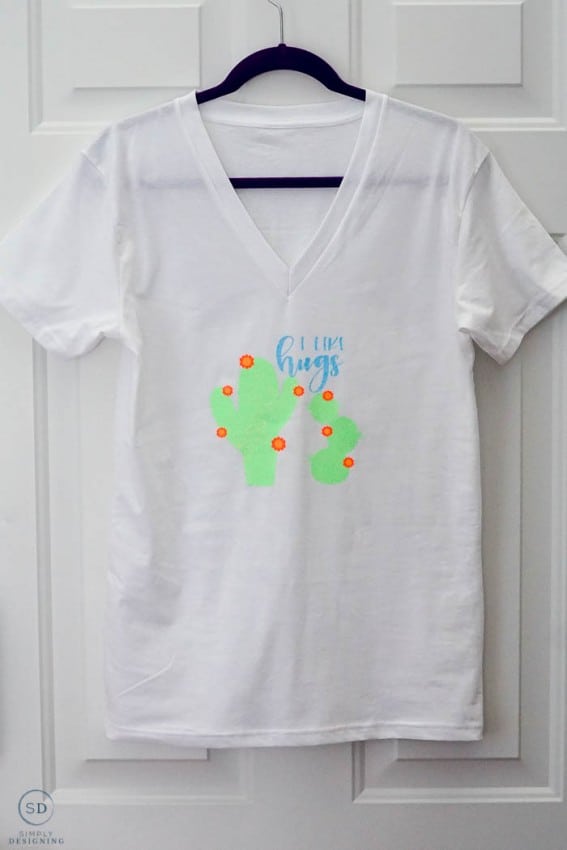 To create this cactus shirt you will need the following items:
I like Hugs Cactus Cut File (link below)
Iron or Heat Press
Tweezers
Silhouette Studio Software Program
You will begin by downloading my cut file below.  Then open it in your Silhouette Studio Software Program.
BEFORE YOU DO ANYTHING, select everything and mirror the image.  Remember with heat transfer vinyl you need to  mirror the image before cutting it otherwise your words and designs will be backwards.  (The new version of the program will give you a reminder before you print if you select heat transfer vinyl as your material which I thought was pretty awesome!)
The file is already segregated by cutting layers, so don't un-group anything! You will simply pull the green cactus's aside and cut those out of green vinyl, then pull the flowers aside and cut those twice (once on the orange and once on the grapefruit vinyl) and then cut the words out of blue vinyl.  REMEMBER that when you are cutting heat transfer vinyl, the shiny side goes DOWN.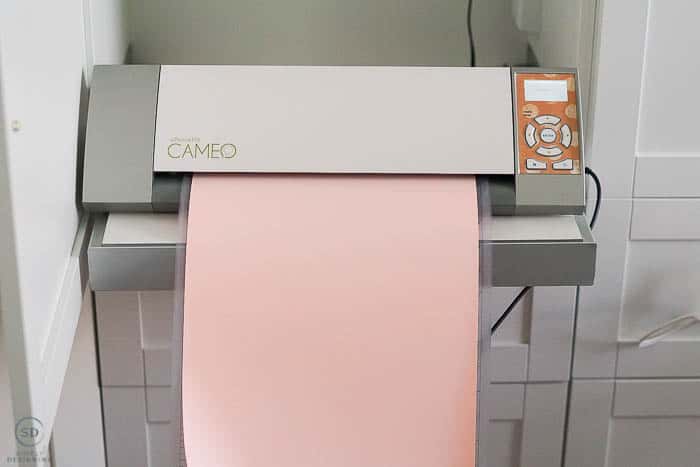 Once all the vinyl is cut, you will weed the excess vinyl off of the backing sheet.  I love using a pair of tweezers to do this.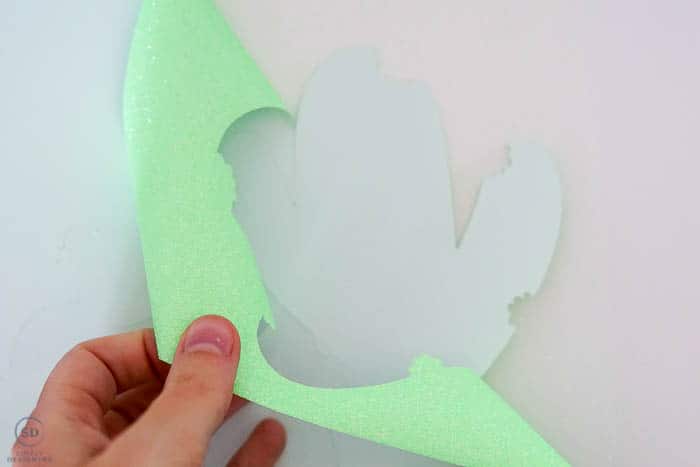 Then you will want to warm up your iron or heat press and apply your vinyl to your shirt.
I love to crease my shirt in the middle and then crease the outside part of the backing sheet on my first piece of vinyl and line them up so I know I get my design on their straight.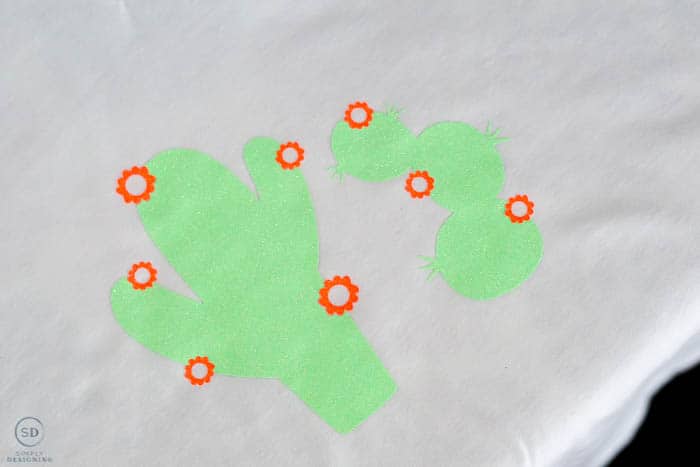 Because you will be heating this project up multiple times, I only held the iron down for a few seconds for each layer so that the bottom layer didn't get overheated.  I used a  multi use paper between my iron and vinyl designs to help protect my vinyl and the shirt.
I began with the green cactus layer.  Then the grapefruit outside flower layer, then the orange middle flower layer.  I finished the project off by adding my blue text.  Then I turned my shirt inside out and ironed the vinyl from the backside to really help the adhesive bond to the fabric.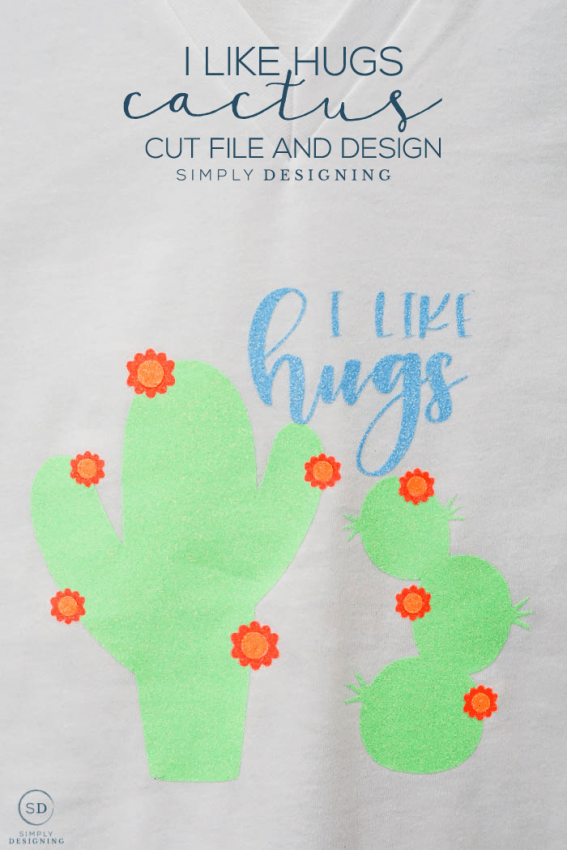 Remember that with heat transfer vinyl, you need to let the vinyl cool completely before removing the backing paper from the shirt otherwise the vinyl will come off too.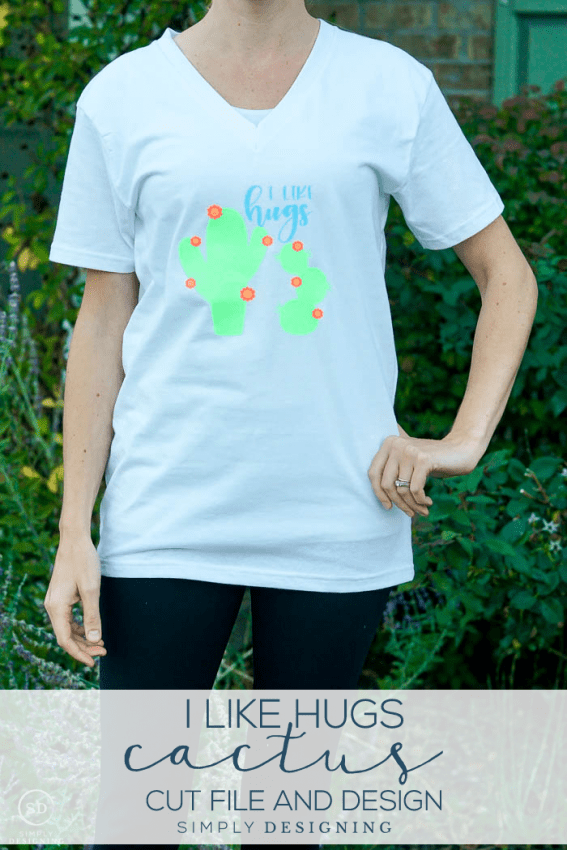 And now, I want to ask you  a favor!  Can you please take a moment and head to Expressions Vinyl, and VOTE for my project!?  (I mean you should really vote for your favorite...but I would really love it if your favorite happened to be mine and you voted for it! 🙂
Just CLICK HERE, and VOTE in the Rafflecopter on your favorite project.  Then you will unlock additional entries!  Woot woot!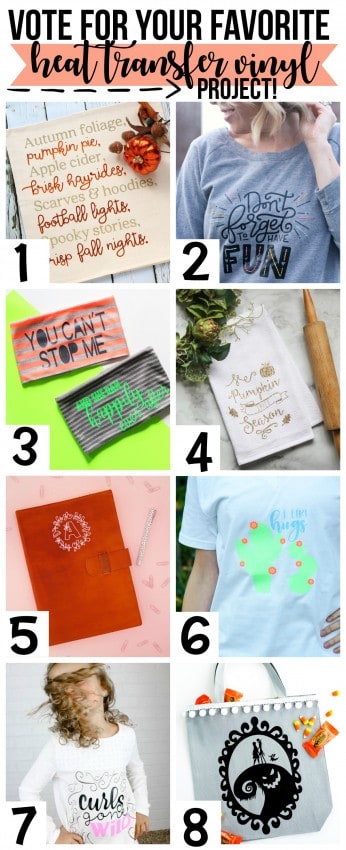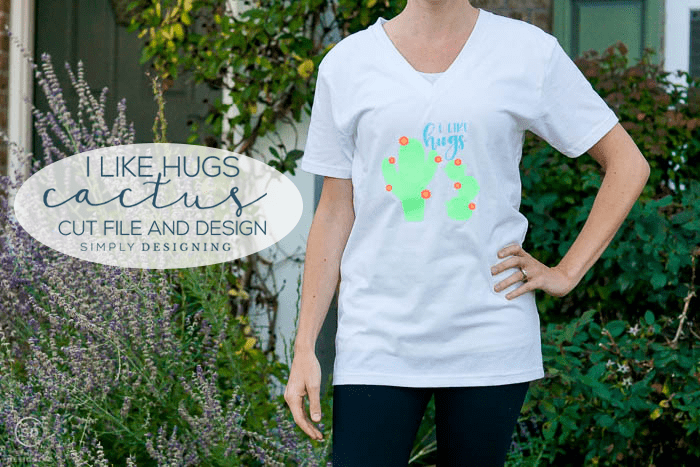 THE FINE PRINT: This file is for PERSONAL USE ONLY.  You may use this to create items for yourself or to give as gifts.  You may not use this file to create anything that you will sell, to gain profit in any way or for any commercial use.  This file can not be redistributed.  Thanks.
You might also enjoy: