I love decorating for Easter and Spring in new and fun way!  So today I am sharing these really fun and simple Color Blocked Easter Eggs!  These are simple to make, so simple in fact that my daughter (who is eight) can make these almost on her own!  So grab a few fun supplies and create your own custom color blocked Easter eggs for a little fun and unique spring decor!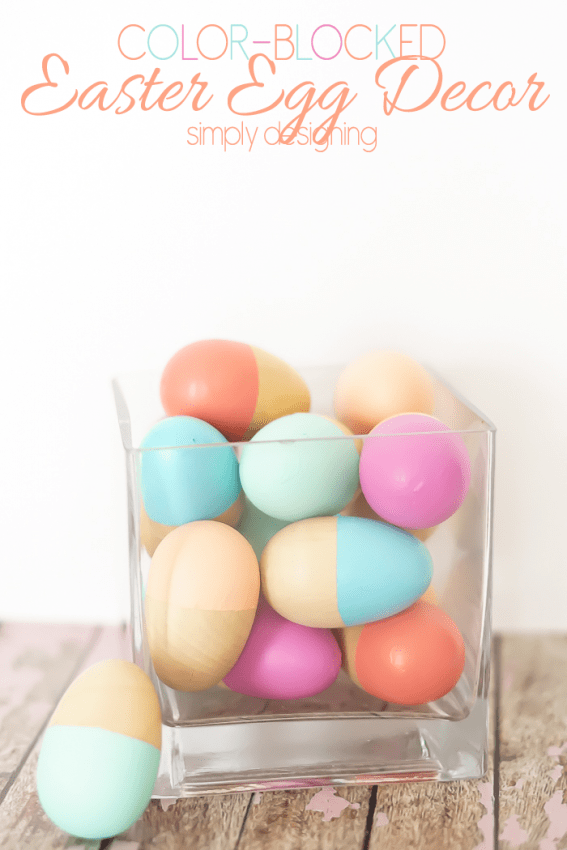 To make these Color Blocked Easter Eggs, you will need:
Craft Paint, assorted colors
Foam Brushes
Painters Tape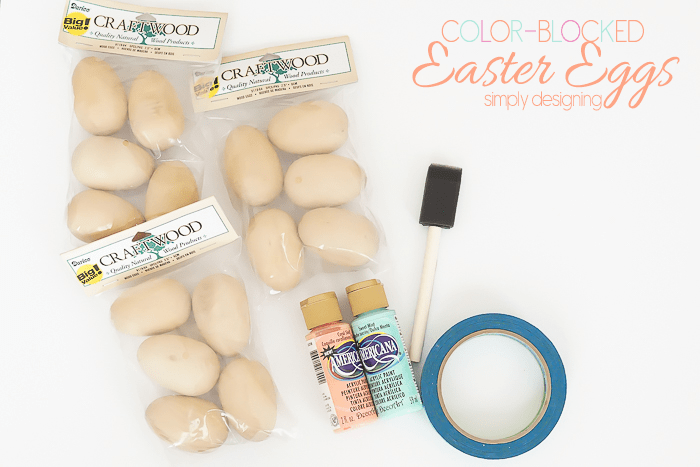 First you will tape your eggs off near the half way point.  No need to be exact.  But I taped half of my eggs to the larger end was exposed for painting and the other have so the smaller end was exposed for painting.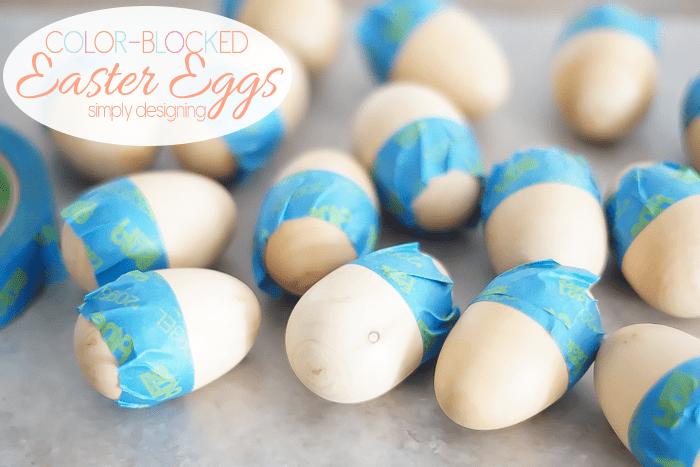 Paint half of the wooden egg.  I enlisted the help of my very capable daughter who loves to paint and craft with me!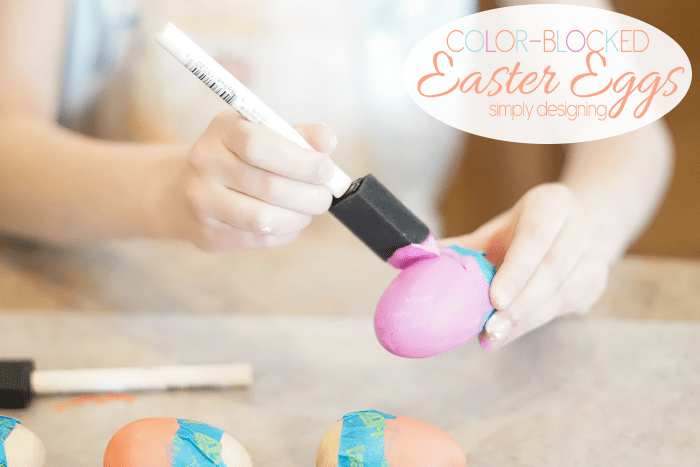 You may need 2 coats of paint to get the eggs fully covered.
Once the paint is dry, remove the tape.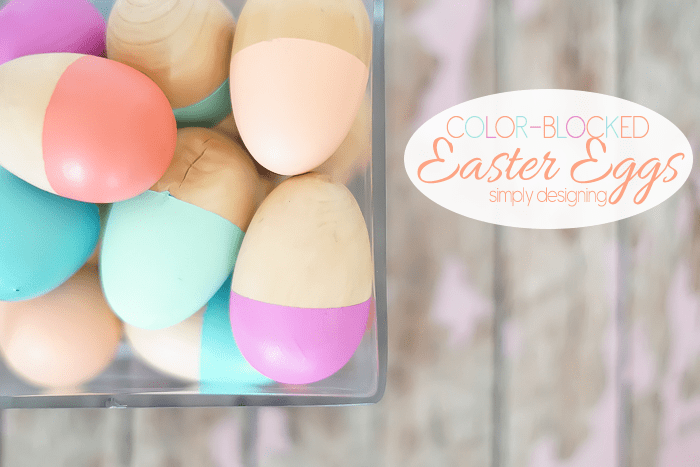 I put my eggs on display in a cute glass jar.  But these can be displayed in a basket as well!
They are so fun and so cute to have out at Easter time!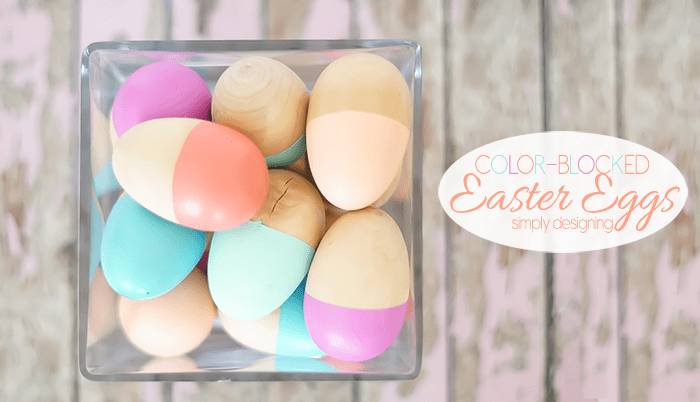 I also created these cute Gold Dipped Eggs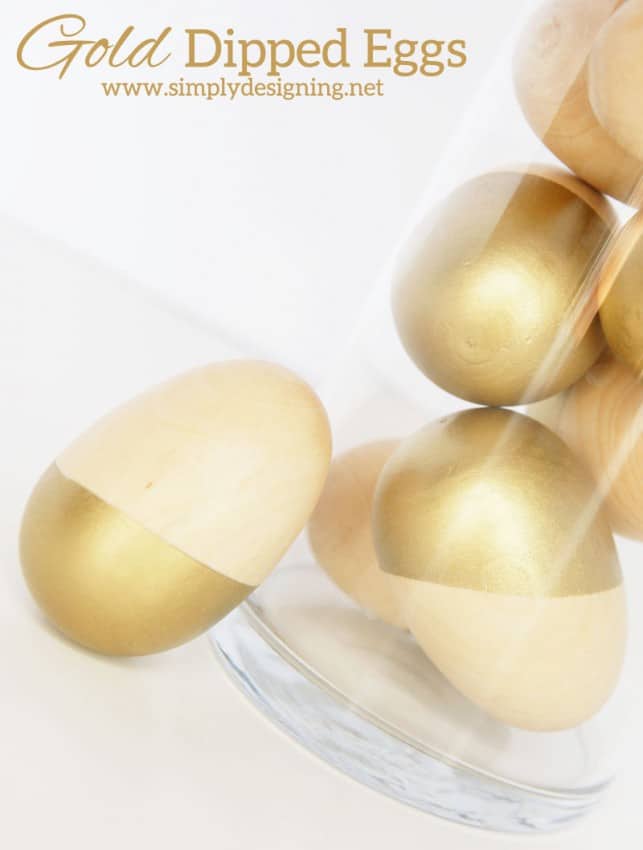 And these fun Chalky Stamped Eggs