What is the weather like where you are at!?  Here in the Midwest, I am still bundling up to stay warm!  Don't get me wrong, I am happy that I don't have two feet of snow to dig out of at the moment, but it is freezing.  And the cold is making me want to bundle up, crank up the fire, drink a yummy and big salted caramel hot cocoa and not leave my house...ever!  Ever since the holiday decor came down, my home is feeling barren and so is my front door.  So today I decided to brave the cold to pick up a few supplies and whip up a really cute and Cozy Sweater Wreath to warm my home and my front door!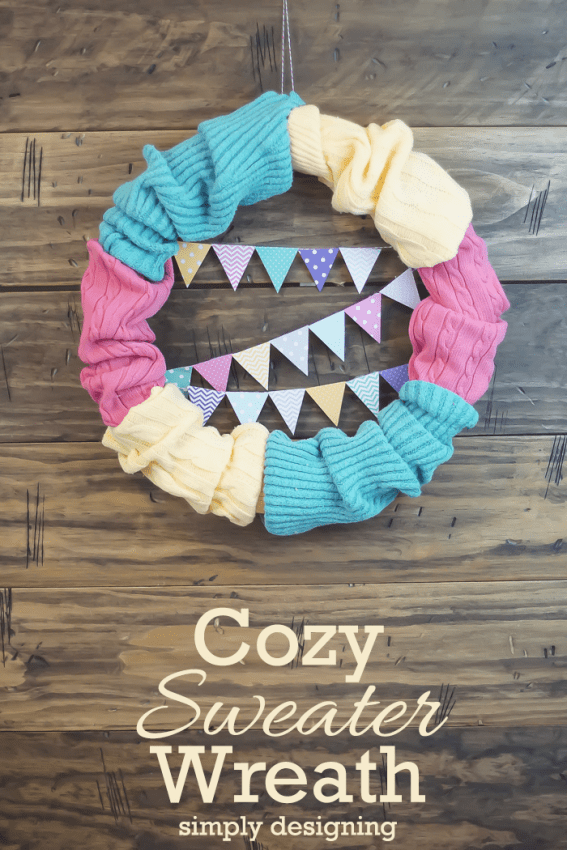 Also, I am pretending it is spring if you can't tell!  Yes it is cozy and warm, but I couldn't resist using these beautiful spring colors to help bring a little warmth and hope of spring into my little neighborhood!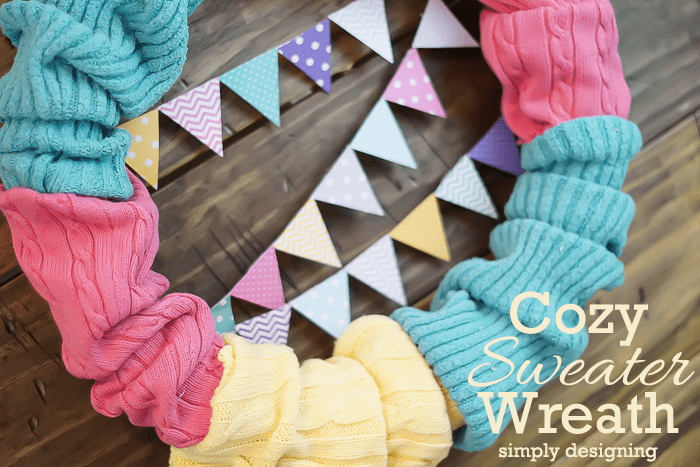 To create this Cozy Sweater Wreath you will need:
(affiliate links included for your convenience)
Knife
Scissors, both fabric and regular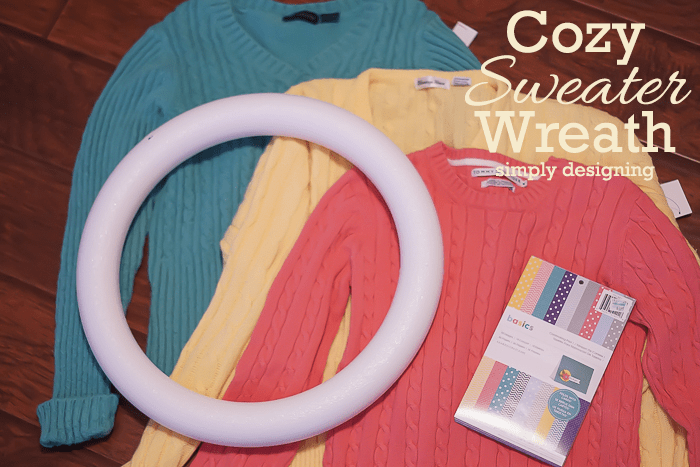 I went into my local GoodWill and to my surprise it was a 50% off day!  Woot woot!  So I snagged three beautifully colored sweaters for about $6 and brought them home for this project!  I couldn't resist the bright and beautiful colors!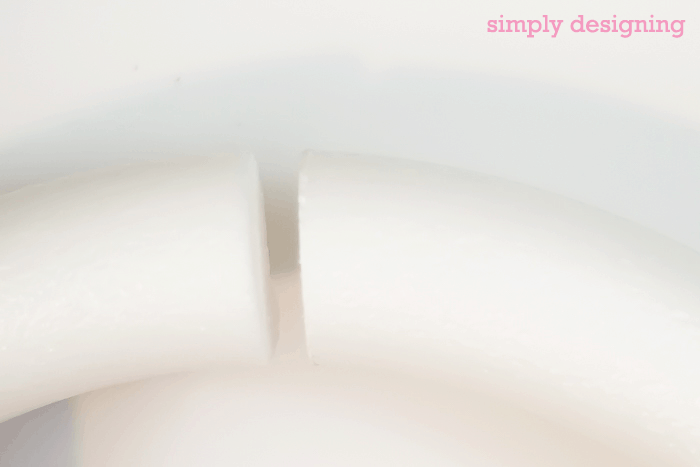 I began by cutting the arms off of all my sweaters.  I also cut my wreath form in one place.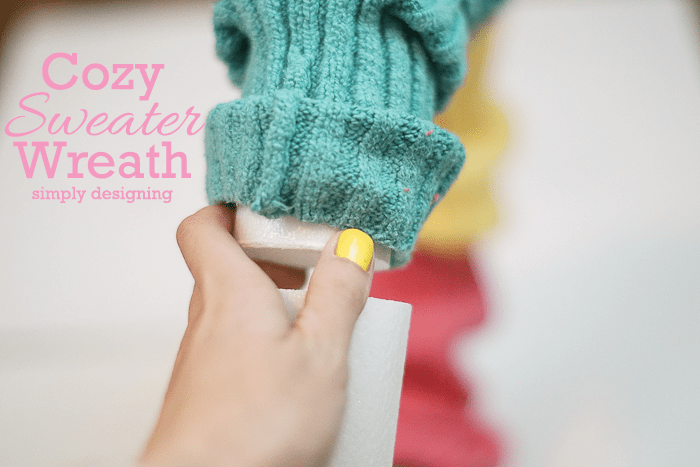 Then I slipped the sweater arms over the wreath form one at a time, alternating colors.
After the sweater arms were in place, I used a little hot glue and lots of pins to pin the wreath form back together.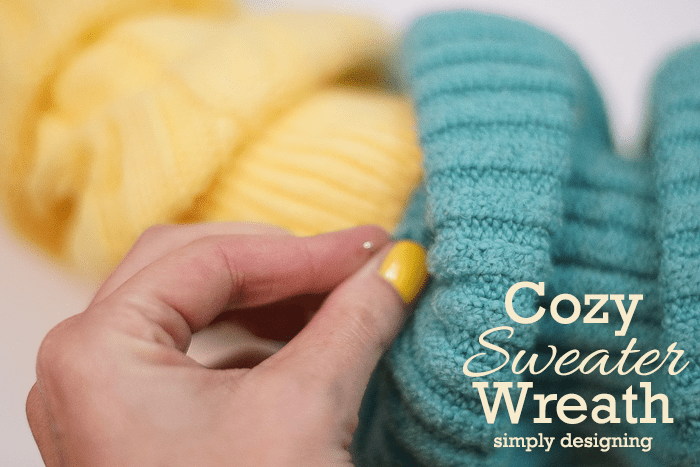 Then I spread out the sweater on the form until it looked nice and balanced.  I used a few pins to pin the sweater into place occasionally.
Then I cut out small triangles out of pretty card stock and hot glued them onto my baker's twine to make a cute little banner.  I attached the banner to the back of my wreath with straight pins and my wreath was complete!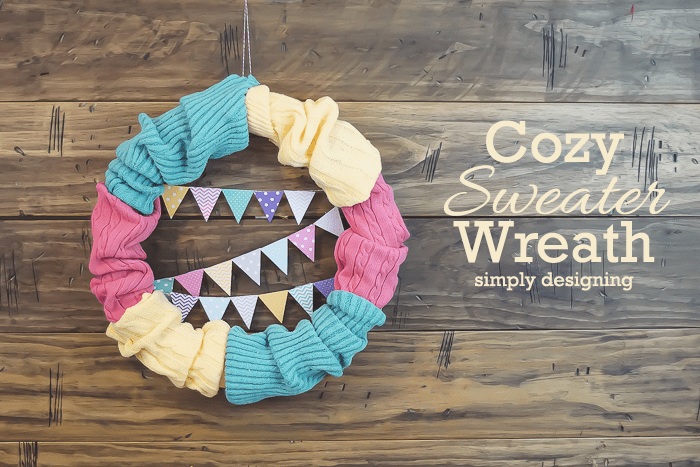 I love how my wreath turned out!  And it really wasn't very expensive either!
If you are looking for other warm and cozy wreath ideas, check these: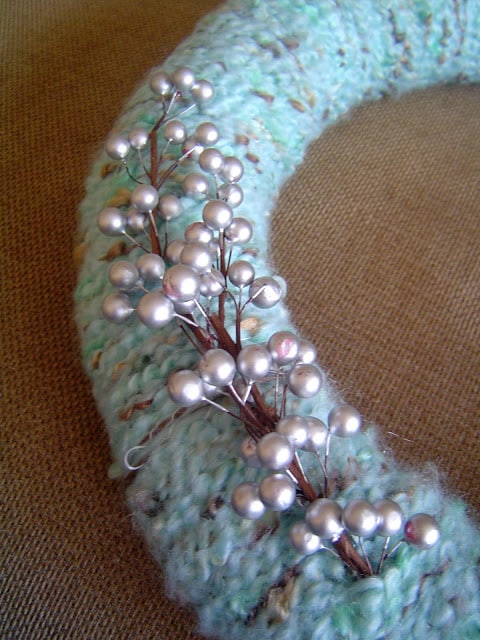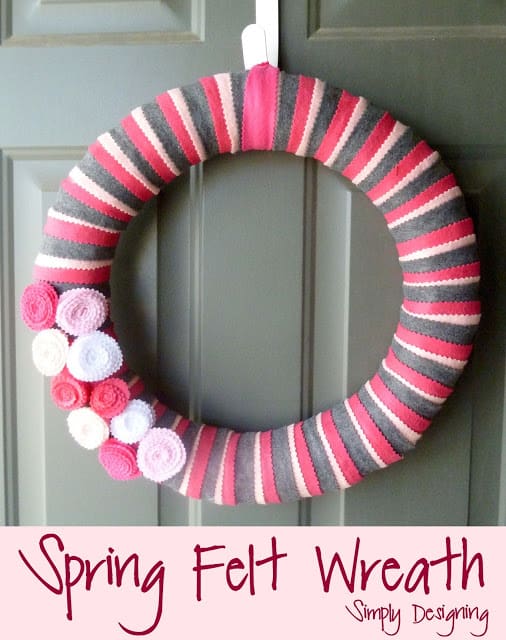 This post was originally shared on the Mohawk Creative Home Blog.