A couple of months ago I shared our story about adding a DIY Home Security System to our home.  At the time we put one camera outside and kept one inside, but we eventually decided on a spot to put the second one outside.  I honestly love having the motion detection cameras.  They add a sense of security to our home and I especially love being able to see who is at my door before I answer it.  So today I am sharing Part 2 of our DIY Home Security System with you.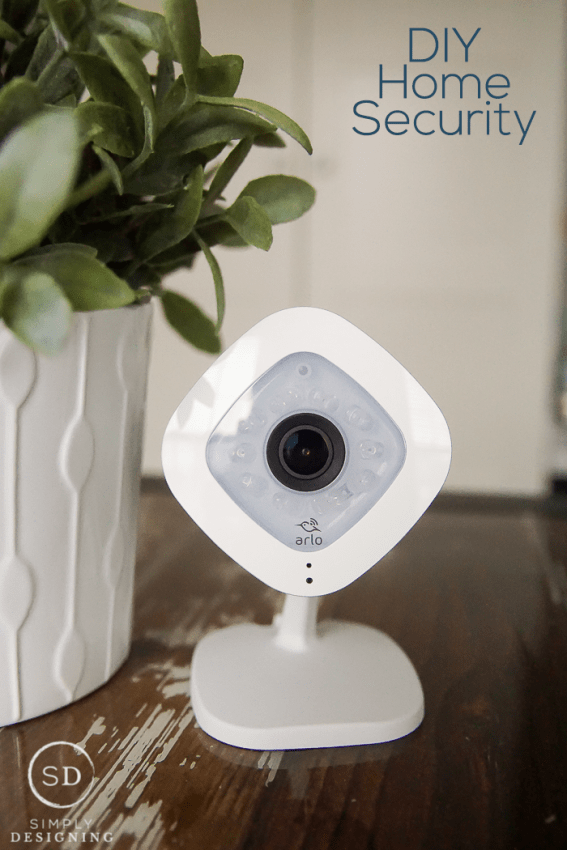 DIY Home Security System
NETGEAR, who makes my current Arlo home security system, recently released an indoor version of their camera and as a NETGEAR Ambassador, I was really excited that they sent me one to test out in exchange for this post.
Our Arlo cameras are wireless and perfect for outdoor use.  The Arlo Q is a wired version of a home security camera that is for indoor use.  I love my outdoor cameras, but I love that my indoor camera can be plugged in so that I don't have to worry about changing batteries.  The other great feature is that it has 2-way audio!  Yes, 2-way audio!
The Arlo and Arlo Q can all be viewed on the same Arlo App without needing to set up a separate account.  And you can receive motion and audio notifications.  The camera is 1080P HD and you get free cloud storage of all your videos for a week.
When we received our Arlo Q, we ran into a little difficulty setting it up.  Thankfully, after calling customer service we were able to get it up and running in no time.  And once it was up and running, we had fun testing it out!  But I did find comfort being able to turn it on when we had installers that we didn't know come to our home for a good portion of the day the other week.  Or knowing that I will be able to turn it on when we go out of town.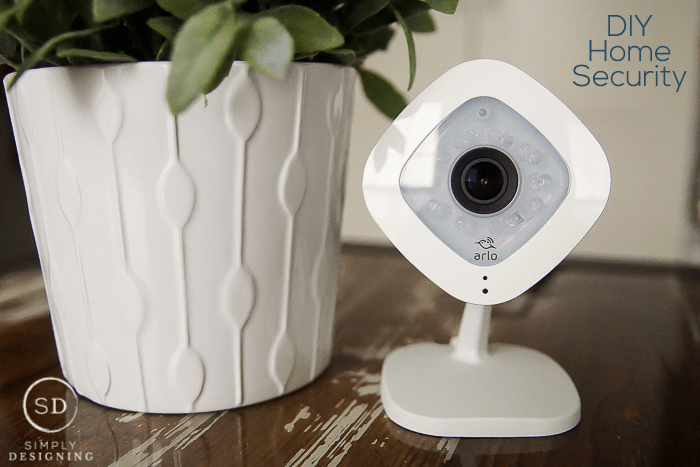 Most of the time we leave the inside camera off since I stay home, it would be just recording me all day long.  Ha!  But when we leave the house or leave town it is a great way to be able to check in on the house to make sure everything is ok.
I am really happy to be able to round out my DIY Home Security System by including an indoor camera into the system.  I love that the indoor and outdoor cameras integrate together into one system (which was one thing we had trouble finding in other systems) and I love that I can get alerts to my phone whenever there is motion or sound.
If you want to learn more about my outdoor cameras, check out this post HERE.
You can pick up an Arlo Q for your own home HERE.
And if you are looking for more inspiration, check out these posts: