Oh you guys I can't believe that Valentine's Day is right around the corner!  My children love Valentine's Day....it is second only to Christmas and Halloween.  So this year I decided to do something a little extra fun and create this really fun and simple DIY Valentine's Day Photo Booth and snap a few cute photos of my kids!  This turned out to be so fun to make but taking the photos was definitely the most fun part of all!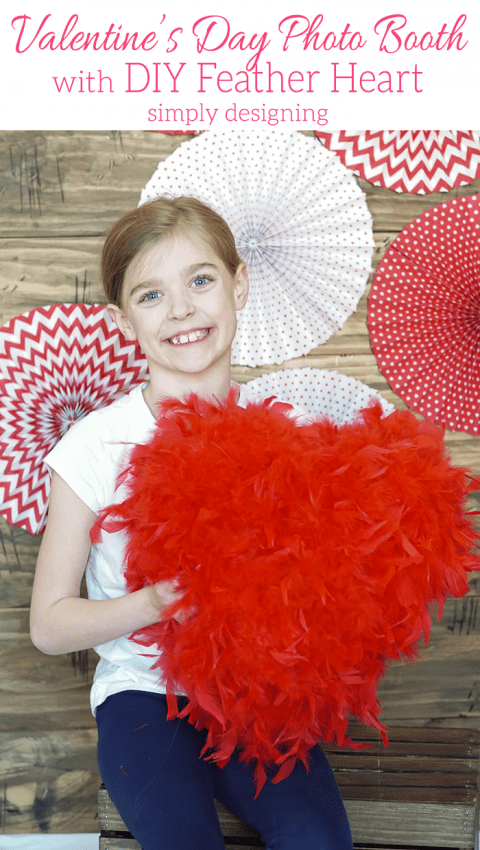 I am part of the Make It Fun Team® with FloraCraft® and I am thrilled that they helped make this post possible today.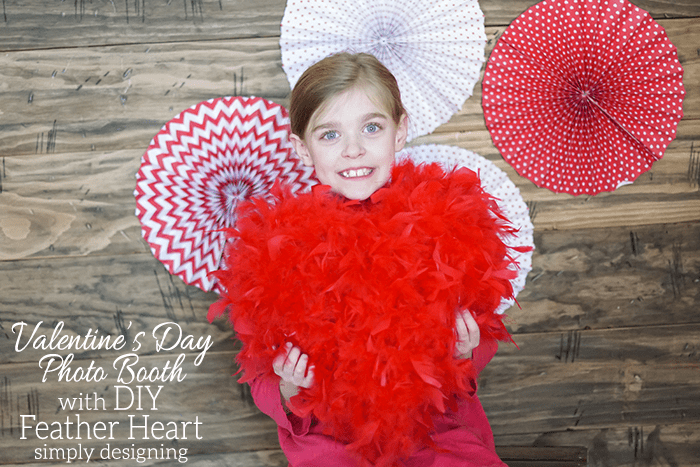 To make this DIY Valentine's Day Photo Booth, you will need:
FloraCraft® Make It: Fun® Foam Cake Form, approximately 4" tall x 12" diameter
FloraCraft® StyroCutter Plus®
Sharpie Marker
(3) Feather Boas (any color, but I used red)
Hot glue gun and glue sticks (I prefer low-temp)
Paper Fans, Crate or other fun Valentine's Day Photo Props from any craft or party store
I have this fun and absolutely ginormous DIY Pallet Board I created a while ago for a Rustic Photo Booth I created.  It has gotten a ton of use in our home!  I use it often as a photo back drop and love it!  I used that as my back drop and added a few fun Valentine's Day paper fans I picked up at my local craft store.  I also snagged my feather boas while I was there too!  I set up my Valentine's Day Photo Booth with my pallet board as the backdrop and I used double sided foam tape to stick the fans to the pallet board.
And then I waited soooooo patiently until my children got home from school so that I could start snapping fun photos of them!
I used a stained crate I made for our family photos as a place for my kids to sit.  And the focus part of this photo booth was definitely the fun feather heart that I created especially for this photo booth.
My kids LOVED this Feather Heart and it made a really cute prop for this Valentine's Day Photo Booth!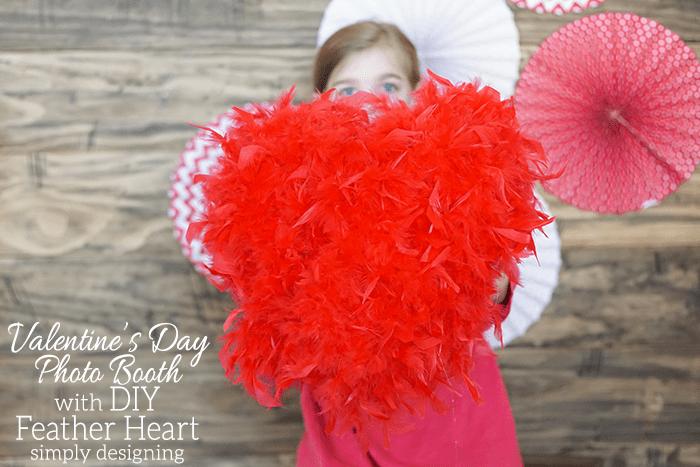 Here is how to make a cute Feather Heart:
First I sketched a heart shape onto my StyroFoam Cake Form.  It doesn't need to be exact, because once you add the feathers, this project becomes very forgiving and fool-proof!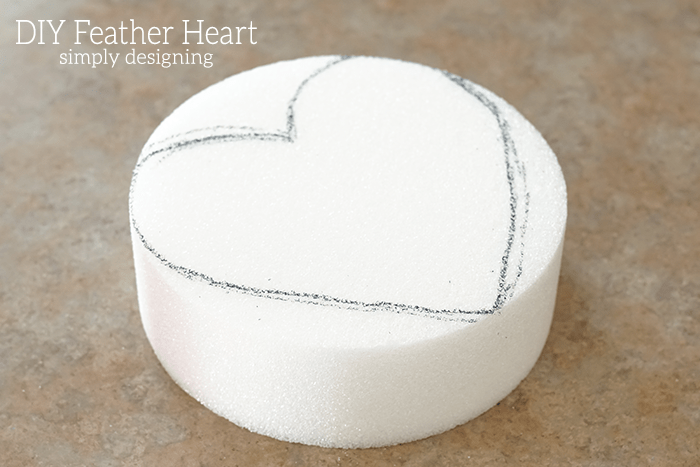 Then I used my FloraCraft® StyroCutter Plus® to cut the heart shape out of the foam.  This is the best tool ever!  Because it is a heated foam cutter, there is very little mess from cutting which both I and my husband love!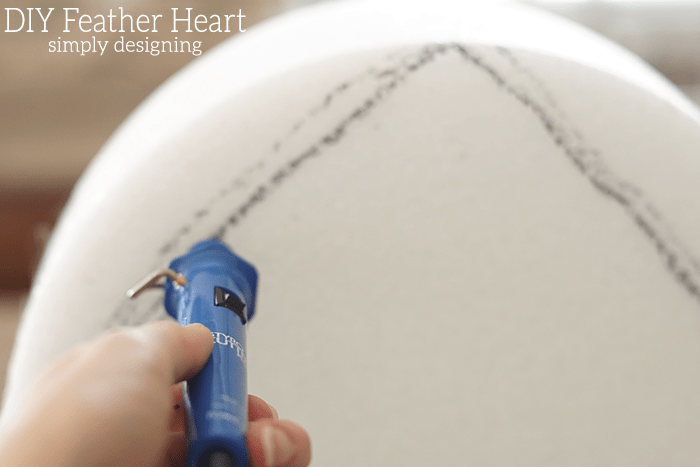 It is important to go slow with this, but with patience the end result is great!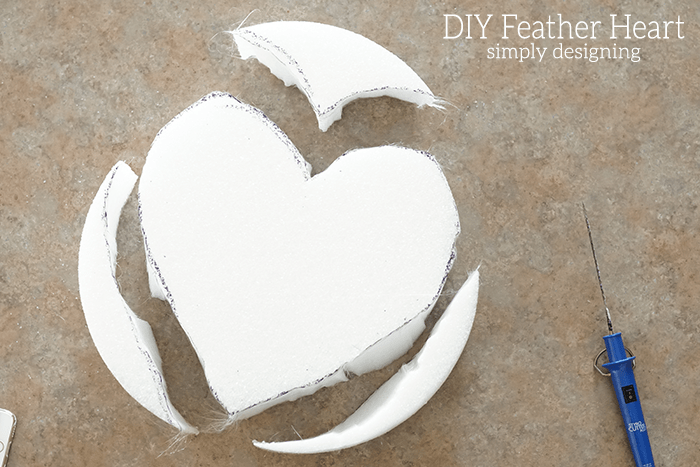 See mine is not perfect but I promise once you cover it with feathers, you won't even notice it!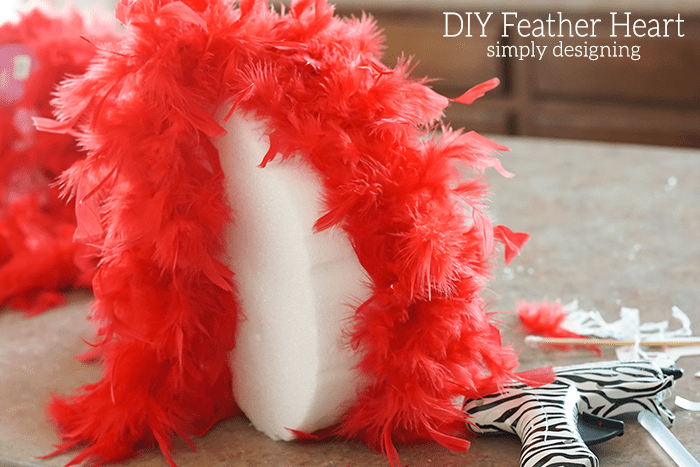 I used my hot glue gun to attach the feather boa onto the foam heart.  This was a little bit messy but the end result was worth it!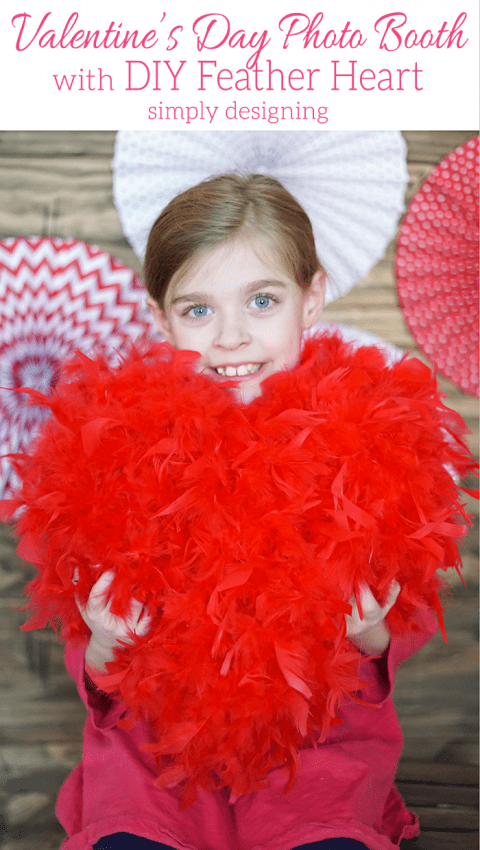 You don't need a fancy backdrop or wall to create a similar look!  Whip up a DIY Feather Heart and then enjoy taking some fun and silly photos with your kids anywhere!  In your home or even outside, the options are endless and any Valentine's Day Photo Booth is just so fun!
If you love this idea, you might also enjoy these fun Valentine's Day ideas too: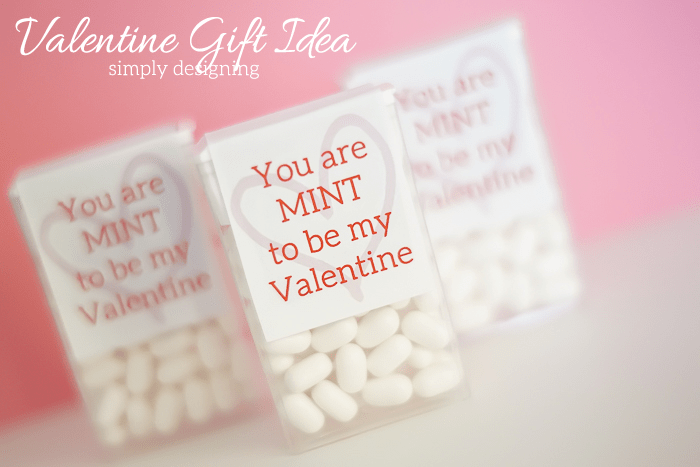 Mint To Be My Valentine Printable and Gift Idea