I am still enjoying and savoring the last few days of winter break!  We have had so much fun as a family and while our routine has been completely shot, my children and my husband and I have had a lot of fun!  We really do truly love just being together!  And even though my daughter is disappointed that we didn't have any snow during winter break, my children have had a lot of fun doing many great activities, going to fun places and just being able to play!  So I am trying to hang onto these last few days, relax and savor each moment with my family.  One thing I love to make that helps to relax me and helps me remember to take a moment to just enjoy life is to make a yummy warm drink!  So today I am excited to share this delicious Eggnog Steamer recipe!  It is easy to make and tastes just like winter should!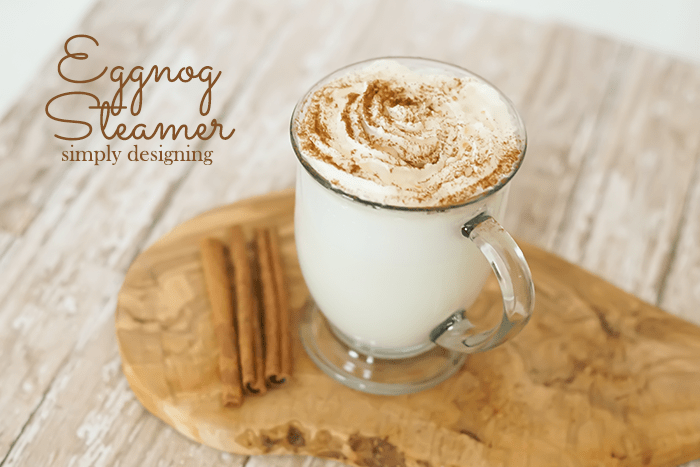 This post contains affiliate links but clicking on them does not increase your cost at all.  Thanks to Torani for sending me this syrup.
Eggnog Steamer
Ingredients:
2 cups milk
4 tablespoons Torani Italian Eggnog syrup
Dash of Cinnamon (optional)
Whipped Cream (optional)
Directions:
Warm your milk up.  You can do this either in the microwave, over the stove, in a Vitamix (see here for more details on how to do that!) or in one of my favorite tools, the Epica Automatic Milk Frother and Heater.  Seriously this is awesome!  It makes the milk rich and thick and creamy and was seriously one of my favorite kitchen purchases ever!  And it does it quickly too!  It is pretty fun!
Add Torani syrup.
Top with whipped cream if desired.
Sprinkle with a dash of Cinnamon on top.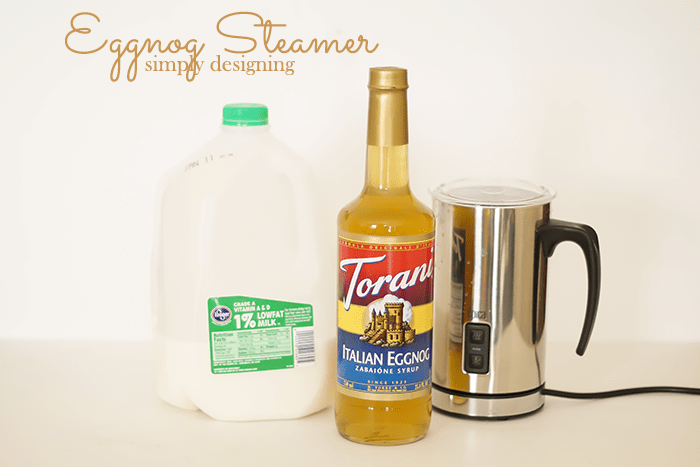 This steamer is so delicious and I think that November through January is the perfect time to enjoy a yummy cup of steamy, frothy Eggnog Steamer!  I love how simple these tasty drinks are to make and I love that I can make them myself without having to run to a coffee shop to buy one!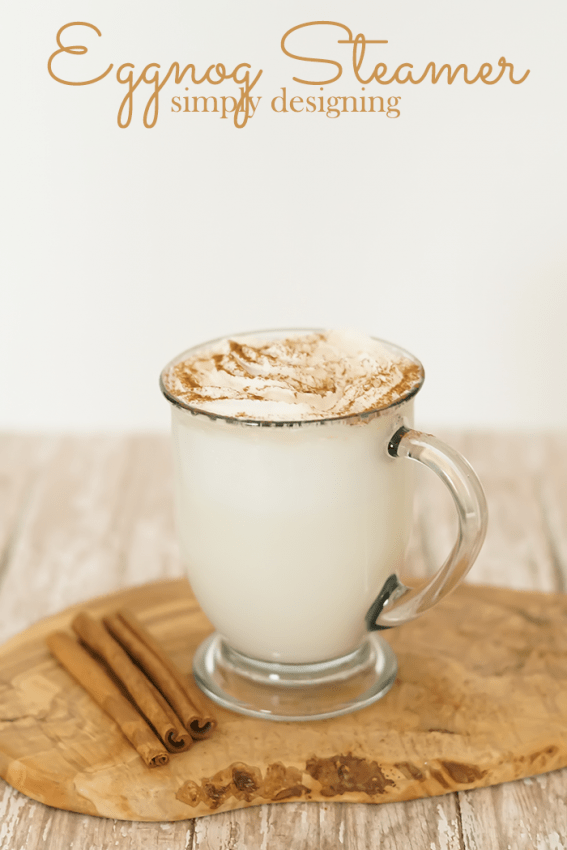 Check out these tasty posts too: