A little while ago I shared our Farmhouse Office Makeover Part 1.  My husband's office that is attached to our bedroom was so so sad looking.  If you want to see before pictures, you'll have to go to this post here because I can't bring myself to ever share those images again.  Hahaha  We made some good progress, but to be honest, we are still trying to find or figure out how to build the perfect desk for his space.  So we put this space on a little bit of a hold.  But the other day, I got a fun surprise and so I was able to do a minor little update to my husband's office!  So here is my Farmhouse Office Makeover : Part 2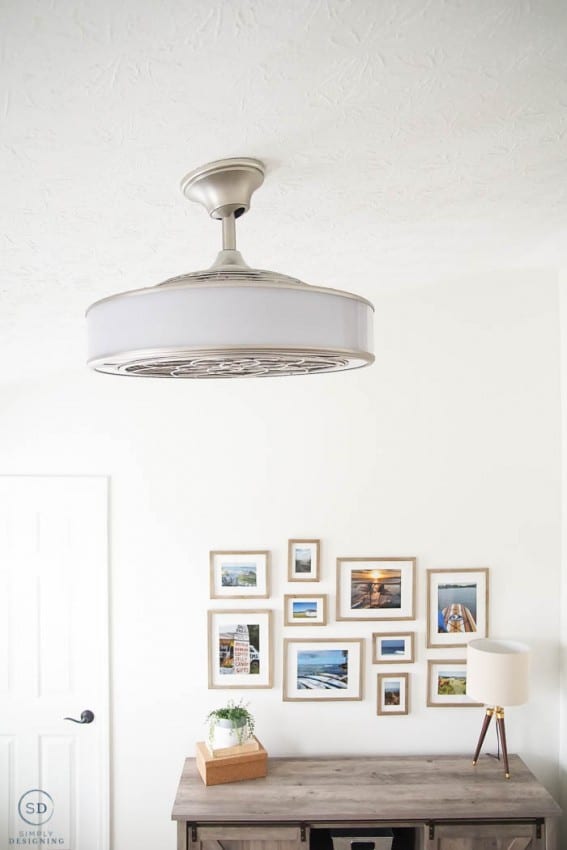 My husband loves fans.  I, on the other hand, don't always love them.  Not because they aren't the absolute best on a hot day or are incredibly functional, but because they aren't always very pretty.  And I want my lighting to be pretty!  So when I went to a blog conference earlier this year and saw the new fan and light combo that Stile designed, the Anderson...I knew it was the perfect combination of a pretty light AND a fan!  So when they offered to send one my way, I knew this would be the perfect light to put in my husband's office.  Thank you Stile for providing this light for purposes of this post.  All opinions are mine.  #stileproducts
BEFORE: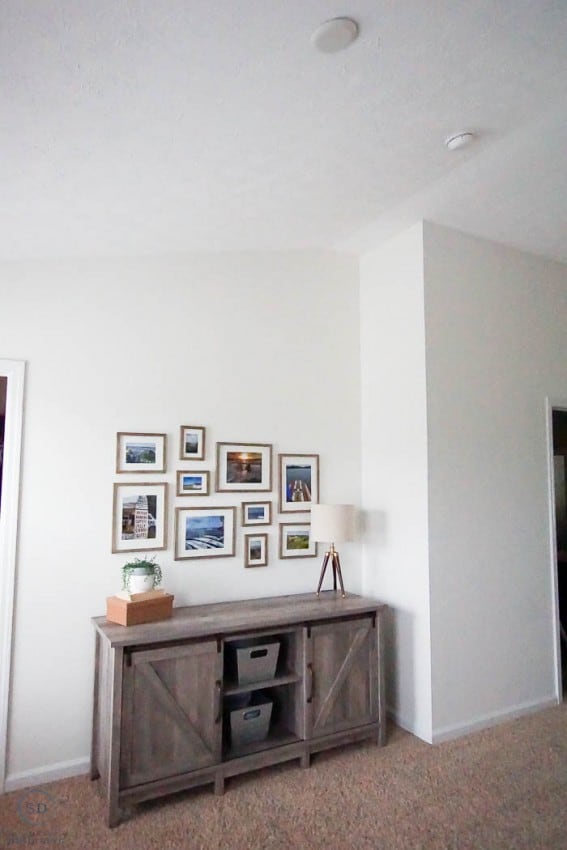 My husband's office was wired for an overhead light and fan, but we had never installed anything in the room.  For a long time, we had a cheap floor lamp in the room, and we recently replaced it with a much prettier table lamp.  But it really was not enough light in the space so this was the perfect fixture to install in the room.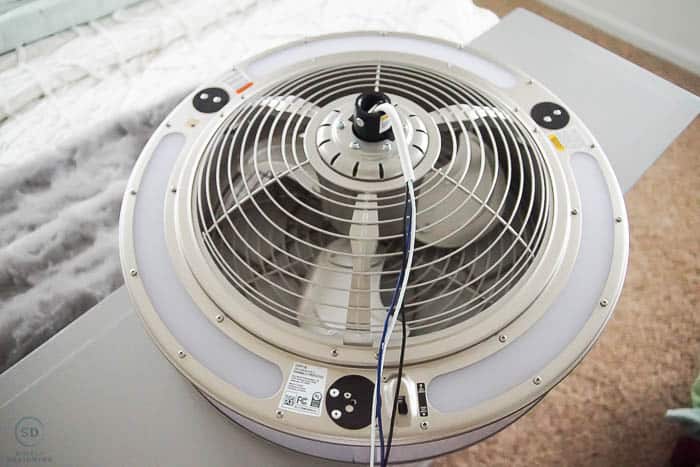 We followed the instructions and installed the light in the space ourselves.  If you aren't comfortable with installing a light, it is a good idea to contact a professional for installation.  If you are installing yourself, it is important to follow the instructions carefully and take proper safety precautions.
The best part about this fan/light is that you don't need to be pre-wired for a fan in order to have this fan and light in your home!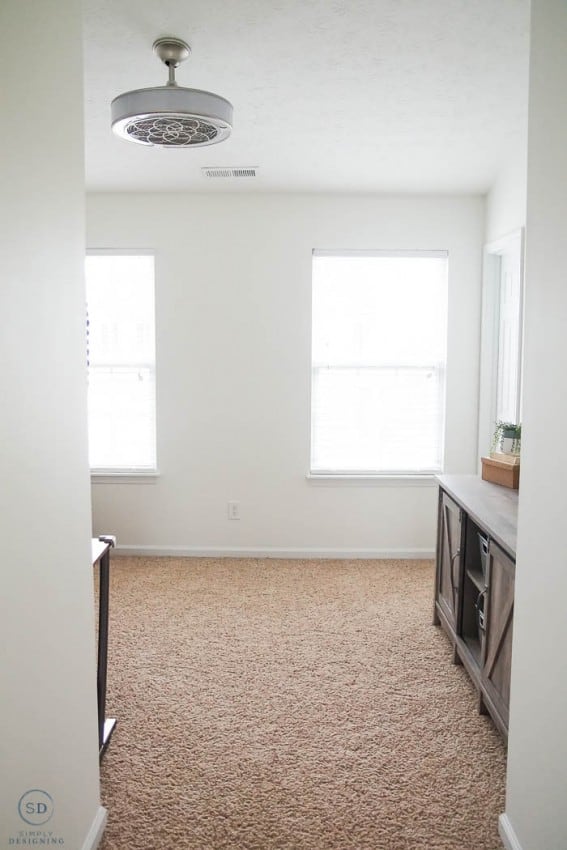 I love how much light this fixture gives off.  And the fan is really very strong!  Like really strong!  It is amazing how much of a difference this fan can really make in a space.  And because of where this room is in the house, it tends to get rather warm, so it is the perfect light/fan for the space.  Plus it is pretty too!  Win-win!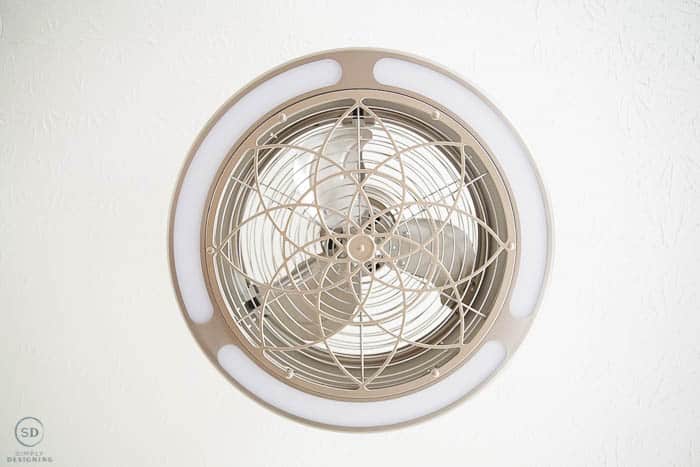 This fan has 3 speeds and is reversible for year-round use.  And it has dimmable LED lights so you can have just as much light and fan speed as you prefer.  This light is also damp rated, which means, one day when I get a covered porch that I dream about, I can totally put another one of these out there!  It really is pretty amazing!  And now my husband finally has enough light in his office space!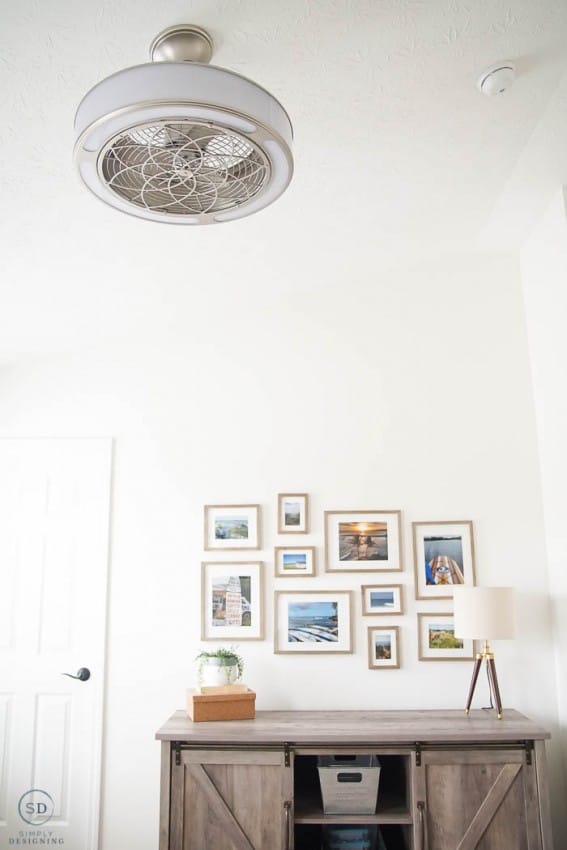 I can't wait to finish transforming this space for him!  And don't worry, I will show it to you as soon as I do!
You might also enjoy: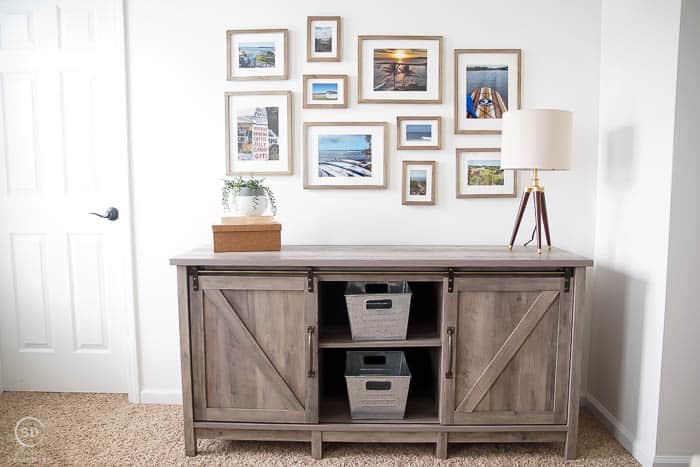 Farmhouse Office Makeover Part 1