There are few things I love more then peanut butter and chocolate.  Which is why my Peanut Butter Cheesecake Recipe is simply a must-have in our house!  While I was trying to come up with a few tasty treats to serve throughout this holiday season, I decided that a delicious Peanut Butter Cream Cheese Dip was definitely in order!  So I came up with this really tasty recipe but there is a little something that makes this recipe extra special: it is made with homemade peanut butter!  Yum!  Homemade Peanut Butter is actually quite simple to make and it creates an amazingly rich and delectable base for this scrumptious Homemade Peanut Butter Cream Cheese Dip!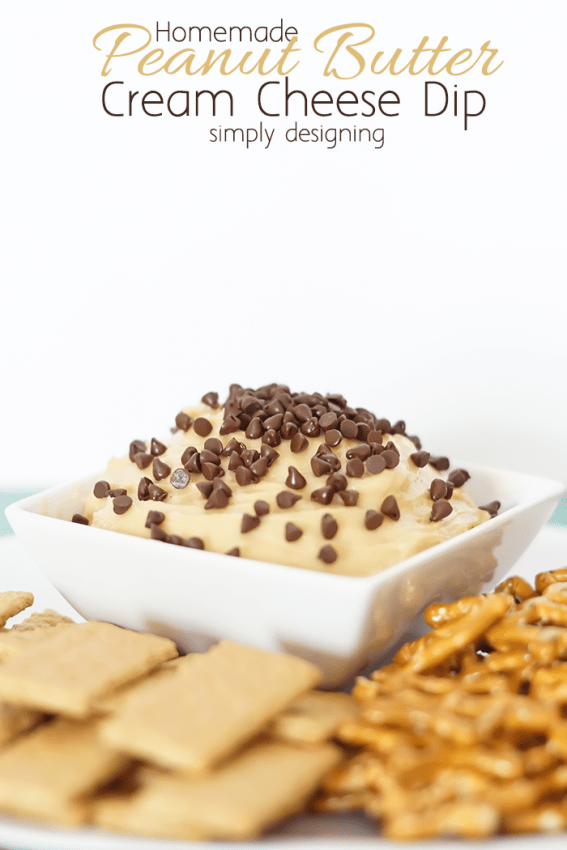 One of the best parts about this yummy dip is that it can be made while only dirtying one kitchen tool!  Wahoo!  I only used my Vitamix 7500 for this entire dip (including making my own homemade peanut better too!) and it worked like a champ!  So a big huge thanks to Vitamix for sending me dream blender!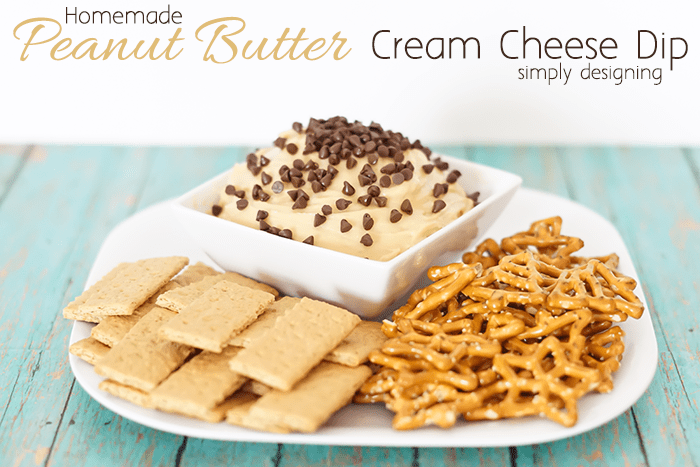 Homemade Peanut Butter Cream Cheese Dip
Ingredients:
2 cups salted, roasted (shelled) peanuts
4 oz cream cheese, softened
½ teaspoon vanilla
¾ cup + 2 tablespoons powdered sugar
¾ cup milk
mini chocolate chips
Directions:
Place peanuts into Vitamix blender, secure lid and place tamper in the top.
Turn the Vitamix on to variable 1 and slowly increase the speed to variable 10.
Use the tamper frequently to press the ingredients into the blades.
It will take approximately 1 ½ minutes at variable 10 for the peanuts to fully process into homemade peanut butter.
Slowly decrease the speed from variable 10 back down to variable 1 and then turn your machine off.  (At this point you can stop and simply enjoy homemade peanut butter if you like!)
Remove tamper and replace with normal lid.
Add cream cheese, powdered sugar, vanilla and milk into the Vitamix and secure the lid.
Turn the Vitamix on to variable 1 and slowly increase the speed to variable 8.
Allow to blend about 1 minute until the mixture is smooth.
Adjust powdered sugar and milk amounts until the desired consistency is achieved.
Remove homemade peanut butter cream cheese dip and place in a bowl.
Sprinkle dip with mini chocolate chips and place in refrigerator until ready to serve.
Clean blender according to manufacture directions.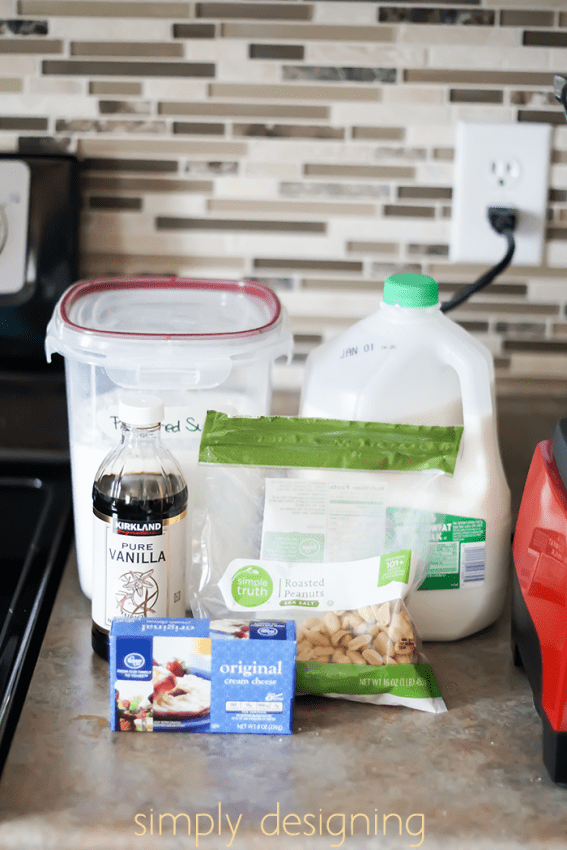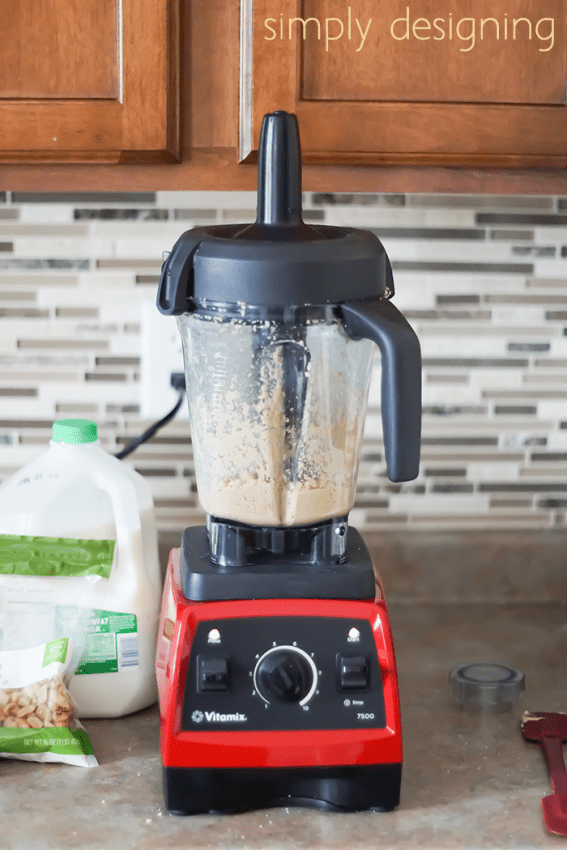 This is really tasty served with graham crackers, pretzels or apple slices!  Yum!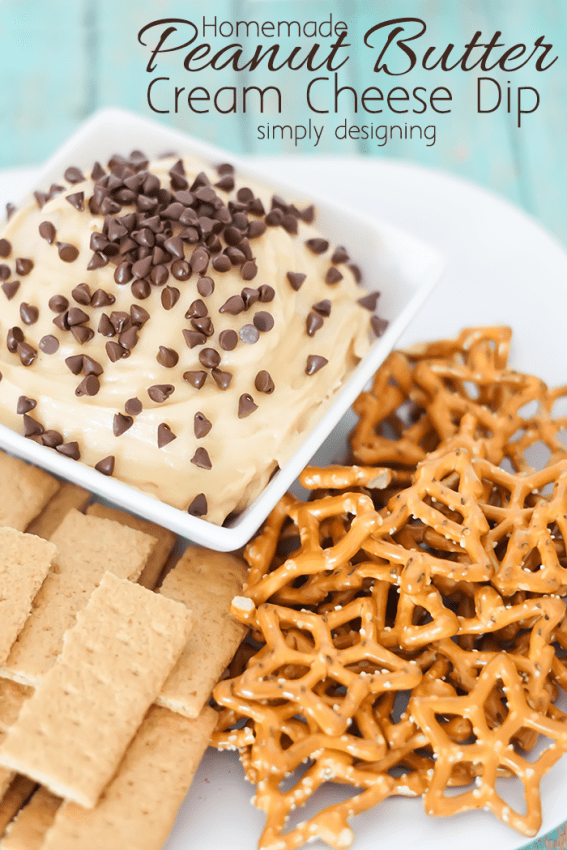 My whole family is a fan of this dip and it is definitely a keeper of a recipe.  I plan to take this to a holiday party or two this year as well!  This is so tasty and delicious!  And can I just mention that it tastes soooo much better made with homemade peanut butter!?  Yum!
You might also like: